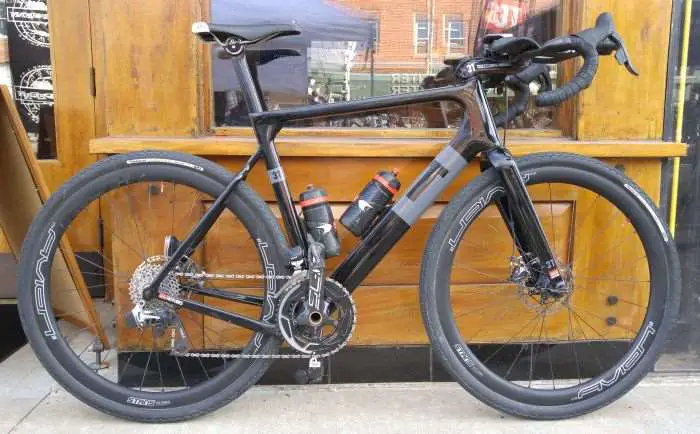 3T is an Italian cycling components company with a long and successful history in the sport. Founded in 1961, components manufactured by the company are synonymous in the world of amateur and professional road cycling. First known as 3TTT – Tecnologia del Tubo Torino (Turin Tube Technology), the Milano based company has always pushed the envelope with its components. Remembered for its lightweight handlebars that were the cutting edge of lightweight in the 1970's, all the way through the 1980's when the focus shifted to aerodynamics. Riders such as Francesco Moser relied on the company's aerodynamic bullhorn handlebar design to assist with capturing the world hour record at 51.151 kilometres.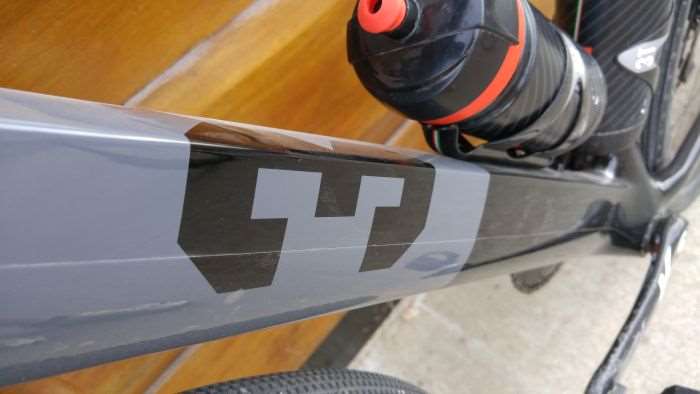 Nowadays, the focus on aerodynamics isn't just for road and track bicycles. 3T believe that gravel bikes can benefit from a clean aerodynamic profile. 3T says, "Go Slow Faster".
Enter 3T's "Sqaero" technology.
"The key to the Exploro's speed is the aero downtube that is wide enough to catch the airflow coming off the big front tire (a skinny downtube wouldn't even touch the airflow). But at 50mm wide, we cannot use a full airfoil shape as the tube would be 150-200mm deep, causing too much surface drag."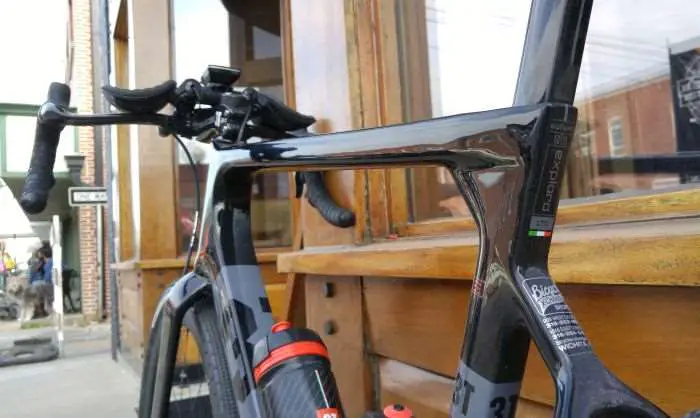 "So we square off the tail, keeping most of the aero performance with a 50x75mm cross section that is also close to perfect for strength and stiffness; our Sqaero shape. The wide downtube also effectively shields the water bottles."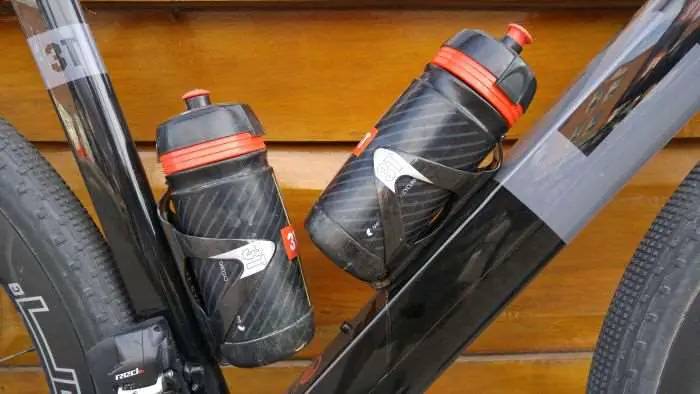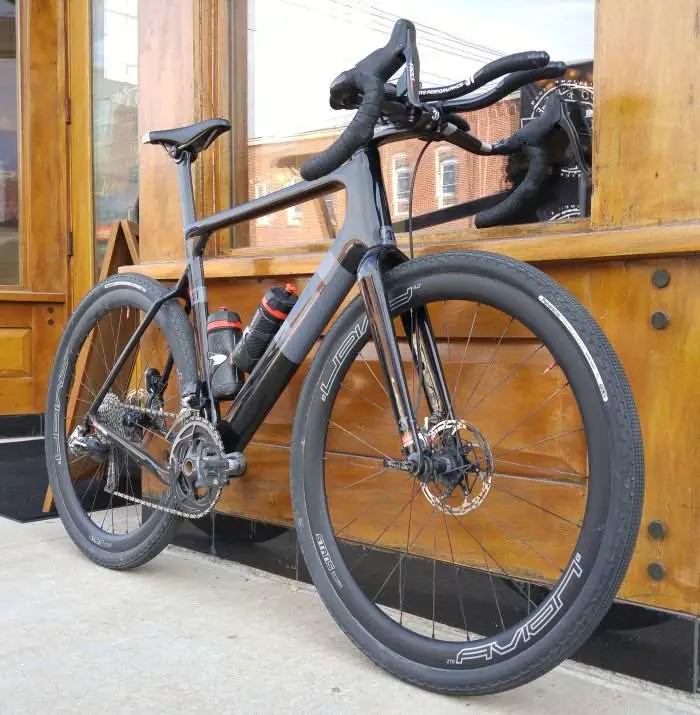 But, even after reading this, you still may be thinking, "why are aerodynamics important on mixed-surface (asphalt, gravel, fire roads, single track) rides?"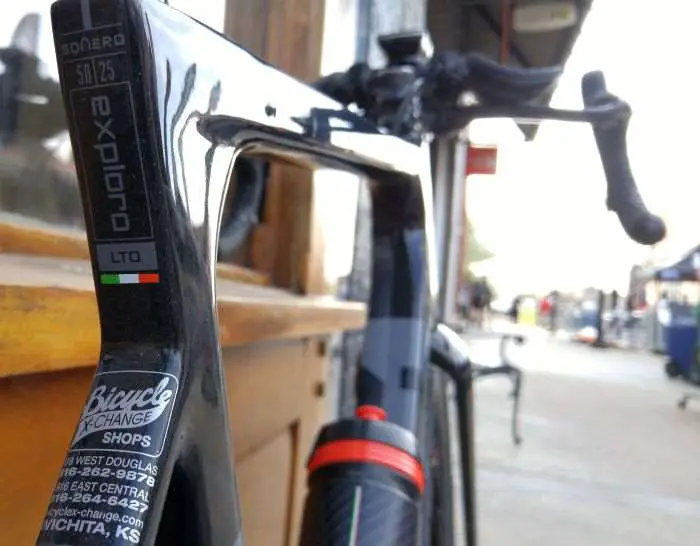 To which 3T answer:
"You may go slow off-road, but on the connecting asphalt sections you need road riding speed."
"If you're going slow because of gradients, aero indeed doesn't matter. But often you go slow due to head or crosswinds, so you're slow relative to the ground but very fast relative to the air and that's what counts in aerodynamics."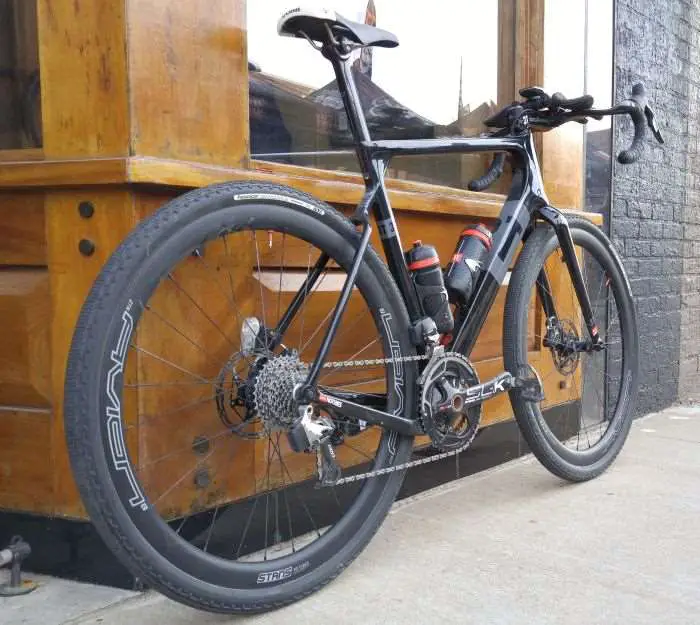 With the concepts behind the 3T Exploro explained, we can dive into the nitty gritty details of Bob's bike. Bob Cummings is the man behind the Panaracer / Bicycle X-Change Gravel Team – not forgetting his wife, Becky, undoubtedly his #1 support crew member and cheerleader! Bob has quite a pedigree in gravel racing, and to say Bob takes his bike preparation seriously, is putting it mildly. He leaves nothing to chance.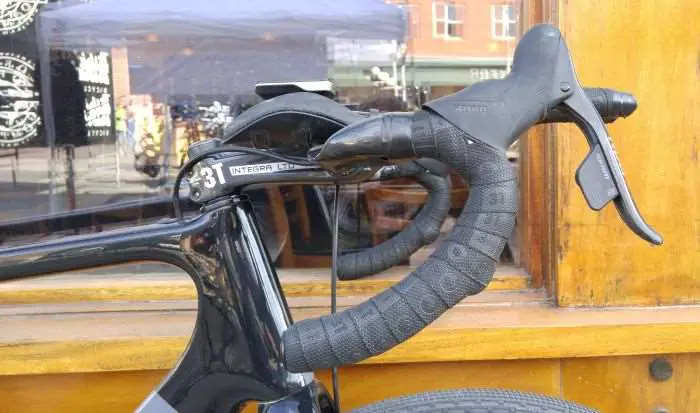 The unique handlebar setup of Bob's Exploro is eye catching. Not content with 3T's Aeronova LTD carbon fiber handlebar, Bob relies on 3T's Integra stem (slammed, naturally) to secure the bars and provide a base for the 3T aero bar extensions.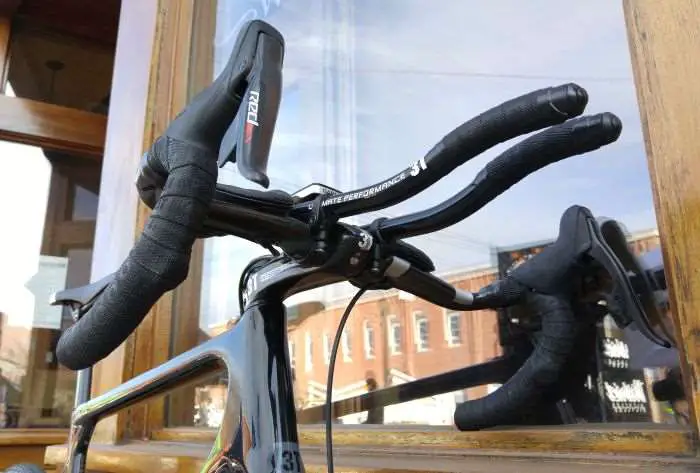 Handlebars are a personal choice, and many riders will scoff at Bob's use of aerobar technology on a gravel bike. I rode with Bob and some of his crew during a pre-ride of the 2016 Gravel Worlds course, and can attest first-hand these bars are a very unfair advantage on wide open and straight gravel roads. There's no rules in gravel (we like it that way), so aero up if you feel so inclined!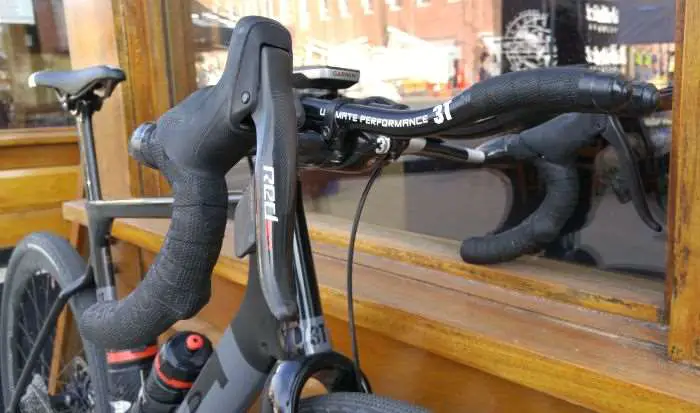 SRAM's eTap wireless electronic drivetrain graces Bob's bike.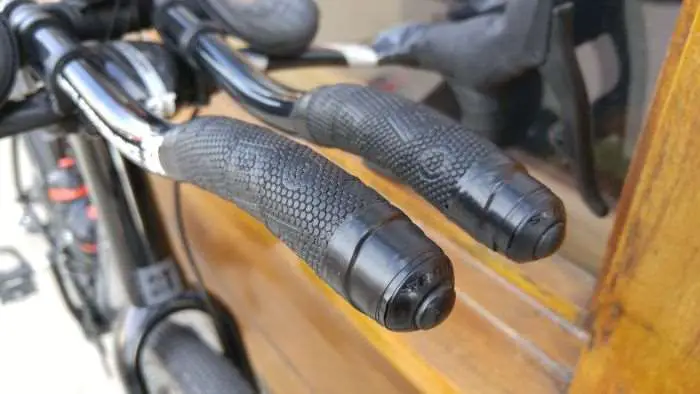 The advantages of electronic shifting are many, including the ability to use multiple shifters at various points on the handlebar. Above, Bob uses SRAM's Clic bar end shifters for effortless gear changes.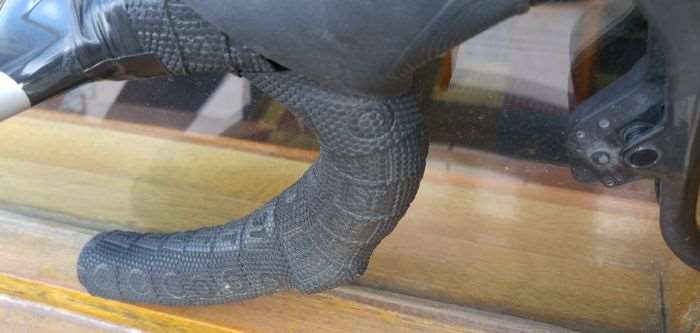 Hidden beneath the bar tape on the drop, Bob installed SRAM's eTap Blip shifters. Yet another place for convenient gear changes. Check out Part One of our review of eTap on Gravel. Part Two, the long term review of eTap on Gravel is coming soon.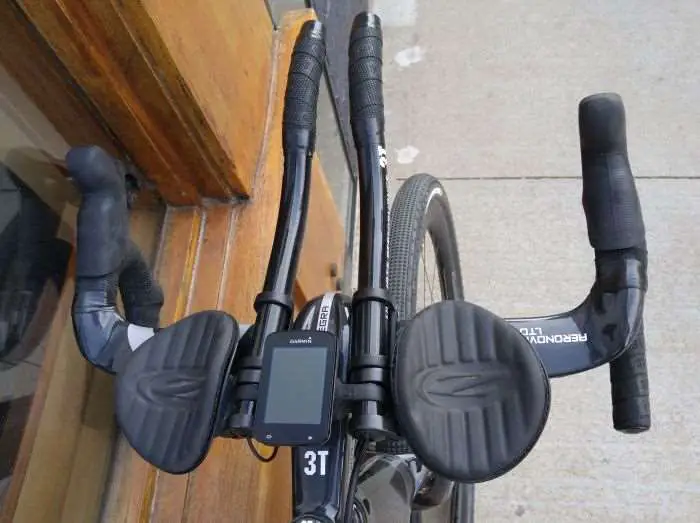 An aerodynamic gravel bike needs an aerodynamic cockpit.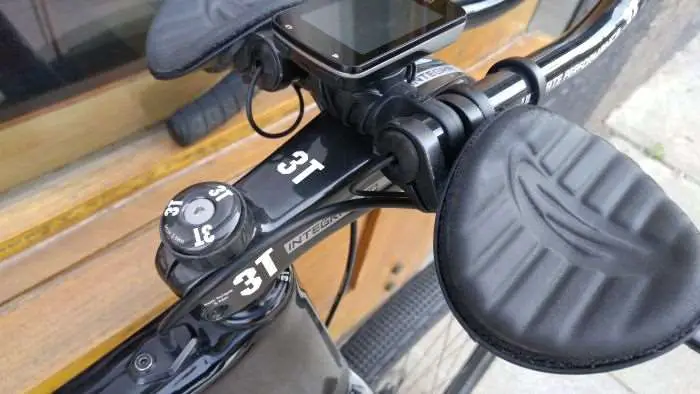 The only wires present in SRAM's eTap system connect the auxiliary Clic and Blip shifters to the primary brake / gear shifters.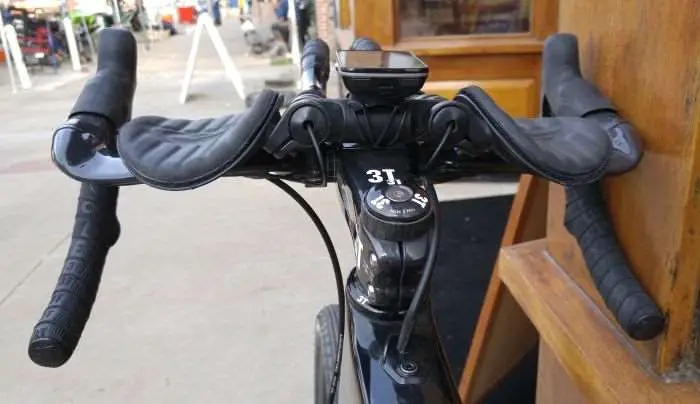 The behind the cockpit view is very clean. Only the front brake cable really sees the wind. The rear brake cable is well hidden away and enters the frame behind the stem.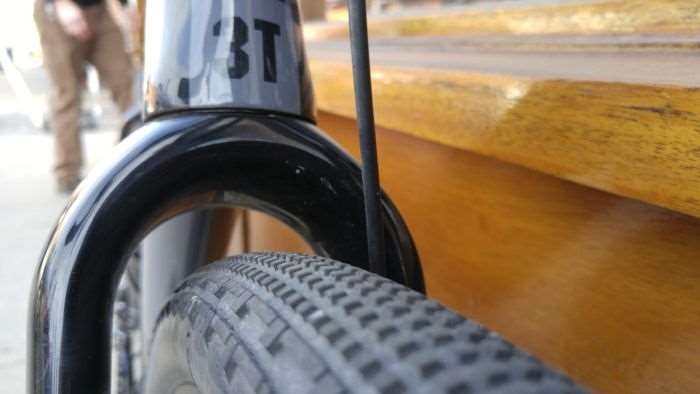 The 3T Luteus II fork has huge tyre clearance. Pictured above is a Panaracer Gravelking SK tubeless tyre in 700c x 40mm. These tyres typically expand to at least 43mm on most rims. Plenty of room beneath the Luteus II fork for mud clearance, which is a consideration so many bicycle designers manufacturers just don't think about. Additionally, the Luteus II fork supports the 15mm thru-axle standard, a standard we feel should be adopted for all gravel bikes that utilize disc brakes.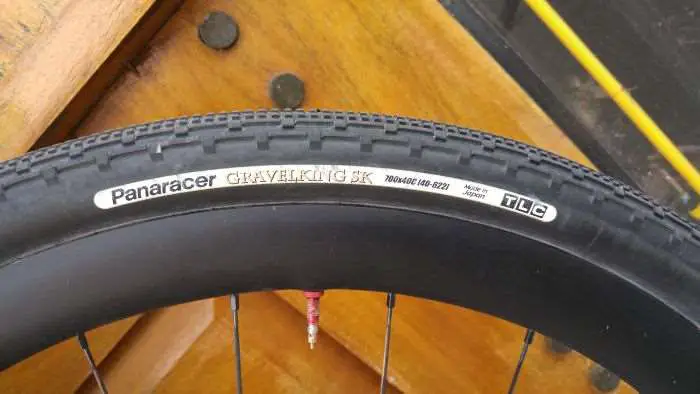 The 40mm version of the Panaracer Gravelking SK is the biggest one the company produces. The tyres are fitted to NoTubes.com Avion Pro carbon wheels and filled with NoTubes.com sealant.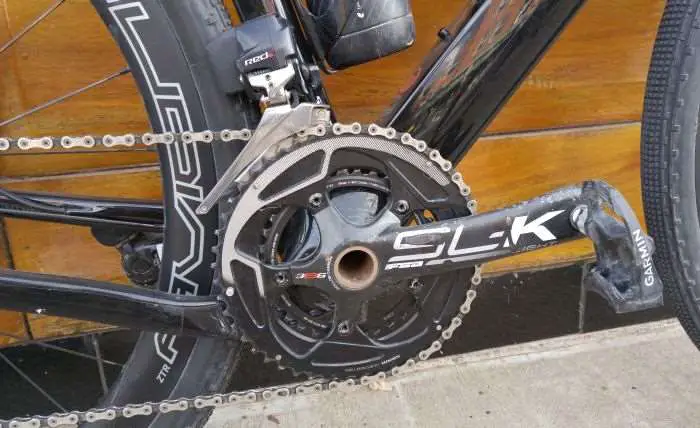 This FSA SL-K crankset is very well used. Bob is one of the few riders who sticks with a 50 / 34 chainring combination for gravel racing. If you've met Bob, you'll quickly learn he has more than enough power to push a 50T ring on gravel. Garmin's Vector road pedals measure Bob's power output.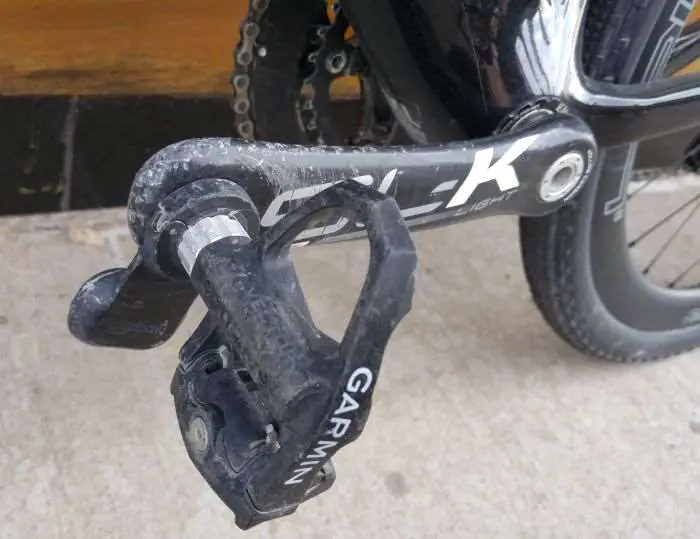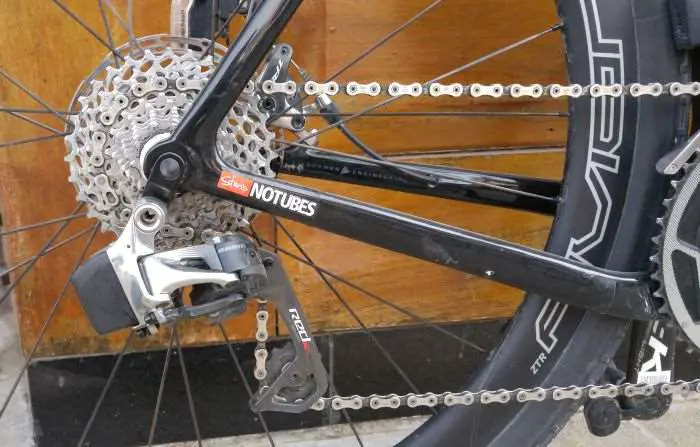 Above, SRAM eTap WiFli derailleur and PG11-70 11-32 11-speed cassette. As an FYI, SRAM clearly state the short cage eTap derailleur works with a 28 tooth cog at max. However, if you check Part One of our eTap video review, you can see it works perfectly with an 11-32 cassette. That suggests the WiFli version of the eTap rear derailleur will shift an 11-36 cassette – we'll get around to acquiring such a derailleur one day to try it out.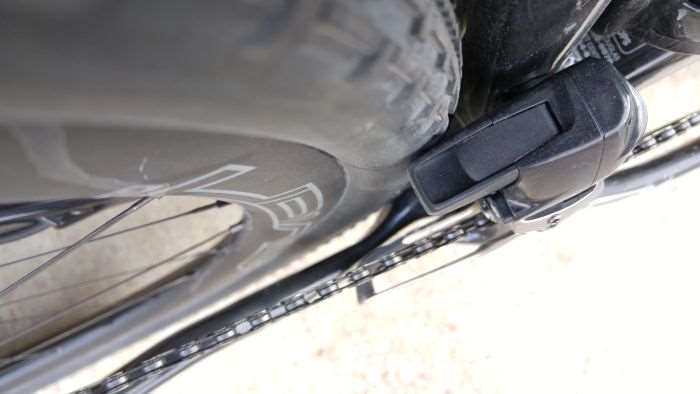 The 3T Exploro has plenty of tyre clearance for 700c / 29'er and 650B size wheels. This bike has been very well thought out. Not so well thought out is the lack of clearance between the eTap front derailleur battery and a decently sized gravel tyre. We relayed this feedback to SRAM at Interbike 2016 – one of their engineers replied with, "1X is for gravel". Err… ever ridden gravel roads in NC, CO, VA, WV, UT, CA, GA, or anywhere really with some real mountains and sustained climbing??!! Some folks love a single chainring setup, but we at Gravel Cyclist love our front derailleurs! SRAM, if you're reading, we hope you consider our feedback and think about revising the eTap front derailleur (along with auto-trim, just like Di2).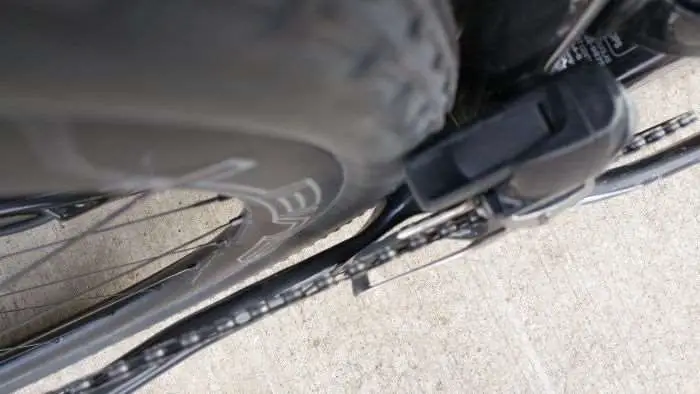 The above photo really illustrates the Exploro's excellent tyre clearance. 3T refer to their design which caters to both wheel sizes as "Gravelplus". Essentially, the overall circumference of 700c / 29'er gravel tyres are close to their 650B brethren. Generally, 650B tyres are wider. Thus, there are no significant differences in gear ratios when these different size wheels and tyres are used on the same bike.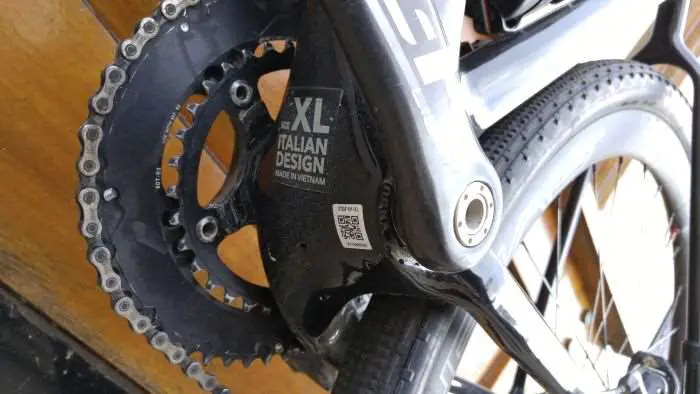 Size XL 3T Exploro for Bob. Note the unique drive-side drop down chainstay. The 3T Exploro's geometry is all about performance. According to 3T, the Exploro's short 415mm chainstays ensure acceleration and grip on all road surfaces.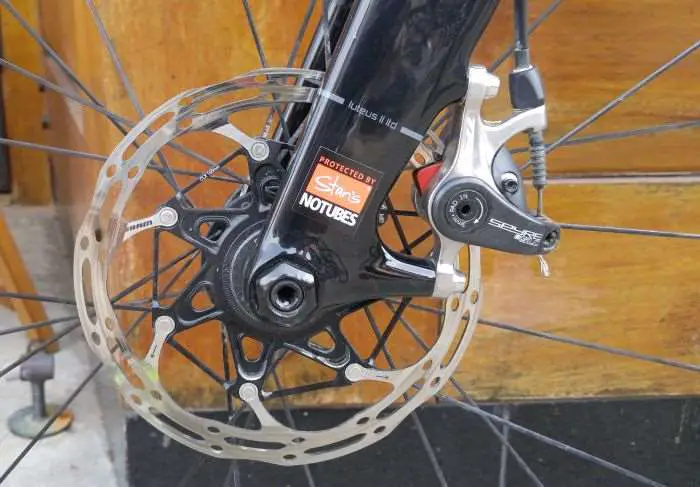 Braking less is more, and Bob relies on the simplicity of TRP's Spyre SLC mechanical disc brake calipers. They may not offer the same power and auto pad adjustment (compensating for pad wear) of an equivalent hydraulic brake, but they are extremely simple to setup and maintain.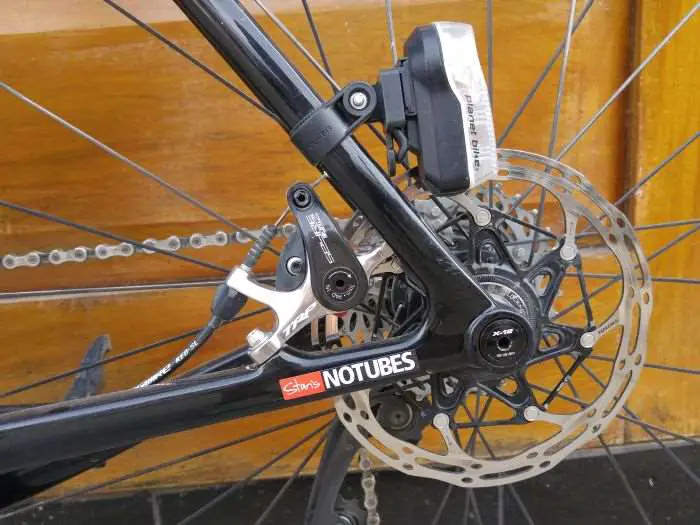 The 3T Exploro uses the post mount standard for mounting disc brakes at both ends of the bike. Flat mount disc brakes may be the latest and greatest, but post mounts perform just fine. Bob wisely chooses 160mm rotors for both wheels. The rear blinkie light is removed for race day.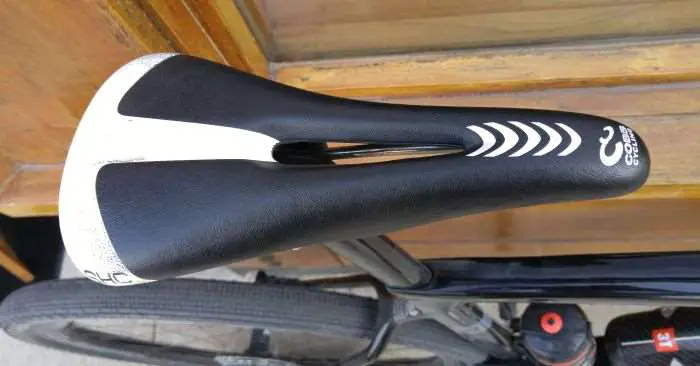 Saddles are a personal choice, and the Cobb Cycling SHC saddle is a solid choice for big endurance miles on gravel roads.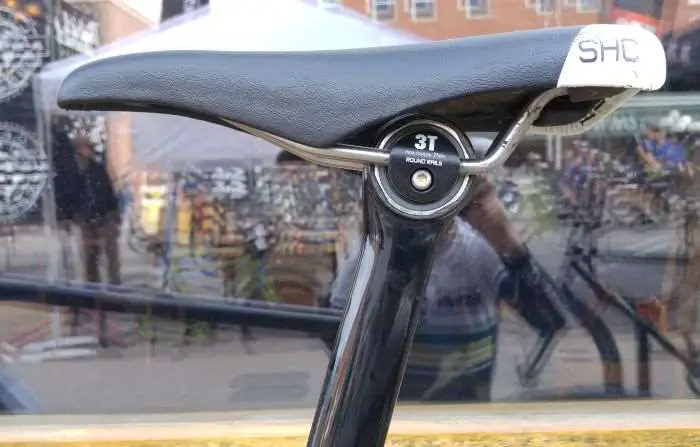 3T's Charlie Sqaero seatpost keeps Bob's Cobb Cycling SHC saddle securely locked in place.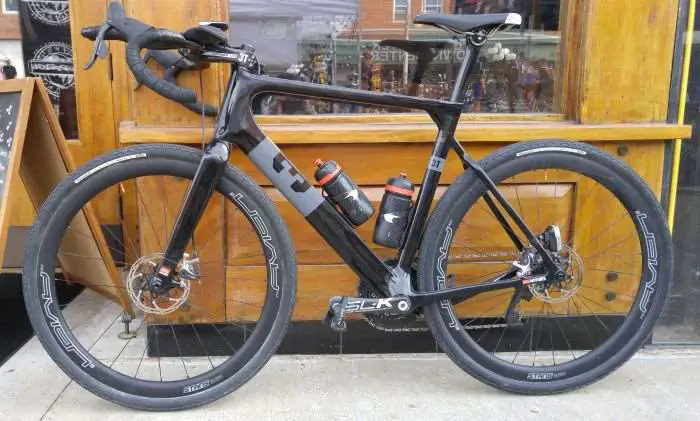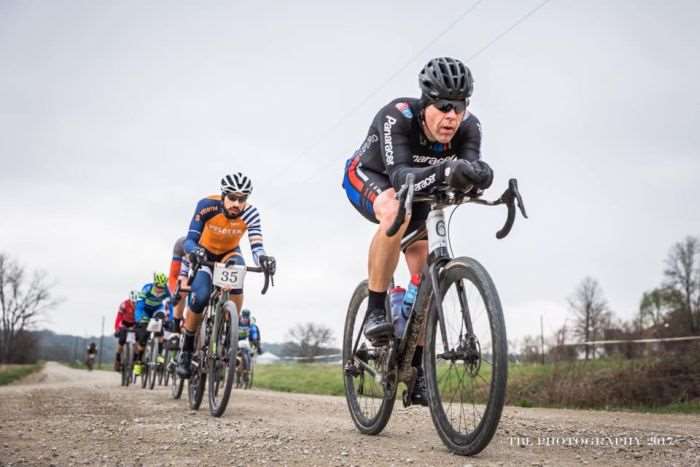 Bob and the Panaracer Gravel Team have been crushing aboard their 3T Exploro's during 2017.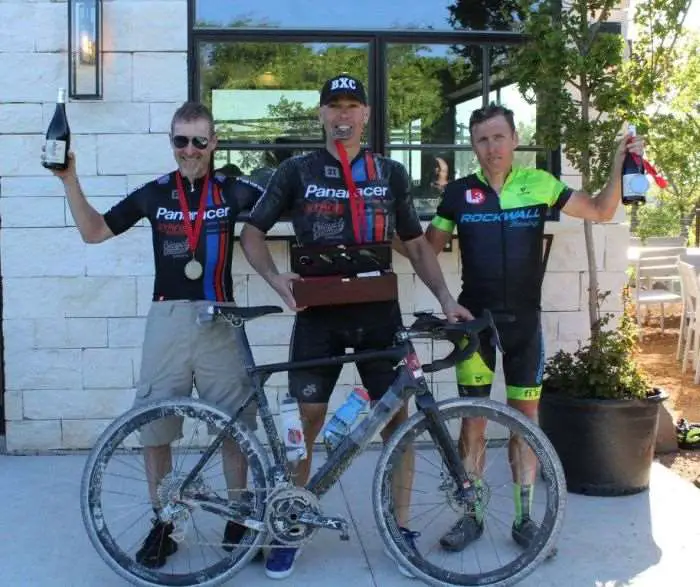 Notable results for the team in 2017, all aboard 3T Exploro bikes, include overall wins at Land Run 100 and Men's and Women's Masters categories, and the overall win at Barry Roubaix. Both of these races were ridden in very trying, wet conditions!
Specifications:
Frame: 3T Exploro, size X-Large.
Fork: 3T Luteus II, tapered carbon steerer tube with 15mm thru-axle.
Headset: 3T integrated.
Stem: 3T Integra.
Handlebar: 3T Aeronova Ltd with 3T aero bar extensions.
Bar Tape: 3T.
Brakes: TRP Spyre SLC mechanical disc.
Brake Rotors: SRAM 160mm centerlock.
Brake levers: SRAM eTap for mechanical brakes.
Front derailleur: SRAM eTap.
Rear derailleur: SRAM eTap WiFli.
Cassette: SRAM PG 1170 11-32 11-speed.
Chain: SRAM PC 1170 11-speed.
Crankset: FSA SL-K Light, 172.5mm fitted with SRAM 50 / 34 chainrings.
Bottom bracket: 3T BB386 EVO.
Pedals: Vector Garmin (road).
Wheelset: NoTubes Avion Disc Pro (carbon rims).
Tires: Panaracer Gravelking SK or Panaracer Gravelking Mud.
Saddle: Cobb Cycling SHC.
Seatpost: 3T Charlie Sqaero.
Bottle cages: 3T Carbon Ltd.