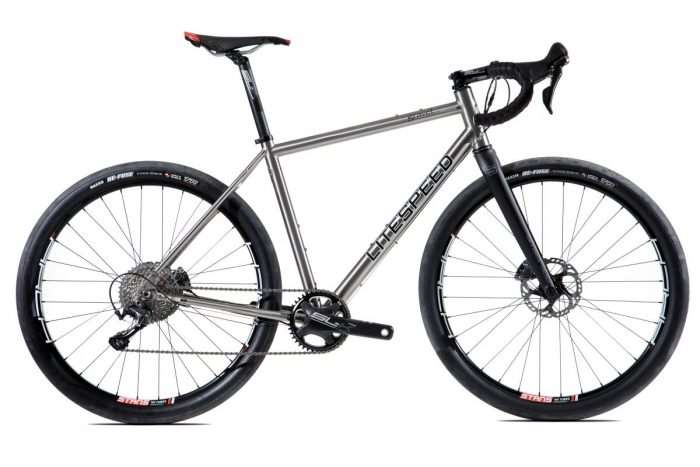 "The gravel category continues to be very strong" says Litespeed. The new Litespeed Titanium Gravel bike will now provide customers with expanded tire clearance as well as multiple wheel / tire size options and fender / rack mounts incorporated into the frame and fork."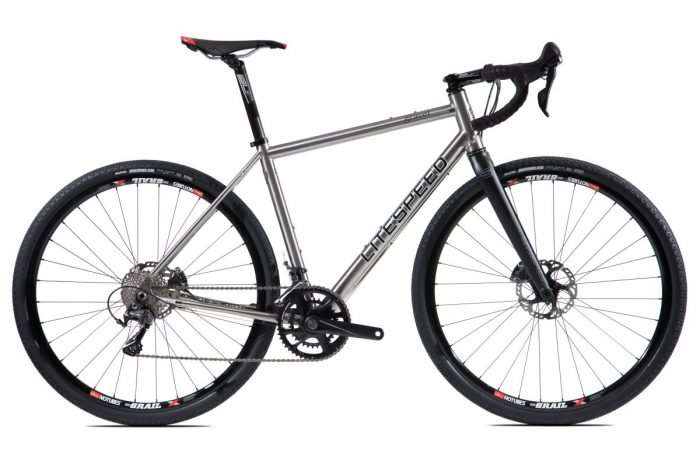 Advantages of the new Litespeed Titanium Gravel:
Increased tire clearance (up to 700c x 45mm and 27.5″ x 2.1″).
Rack and fender mounts incorporated into the frame and new gravel fork.
Third bottle mount and new top tube storage mount.
Slightly shorter headtube length.
Two complete bike options – 2X 700c gravel, or 1X 27.5 adventure.
Same pricing as T5G (see our T5G review here).
Proudly handmade in the USA.
Sizes Small through X-Large.
Mid to late May Delivery.
Litespeed have chosen to spec the Panaracer Gravelking SK on both models of this new titanium gravel bike.
Preview video of the Litespeed Titanium Gravel 1X and 2X:
Pricing (2X only, 1X TBD):
Gravel frame only – $US 2,475.00
Gravel Ultegra Di2 / Gravel FM Fork – $US 5,975.00
Gravel Ultegra Mechanical  / Gravel FM Fork – $US 5,325.00
Gravel 105 Disc / Gravel FM Fork – $US 4,425.00
See the new Litespeed Gravel Bike at the 2017 Sea Otter, Monterey, California, April 20 – 23, 2017.
---
Don't forget to Like the Gravel Cyclist Facebook page, follow G.C. on Instagram and subscribe to our Youtube Channel. We are also on Twitter!