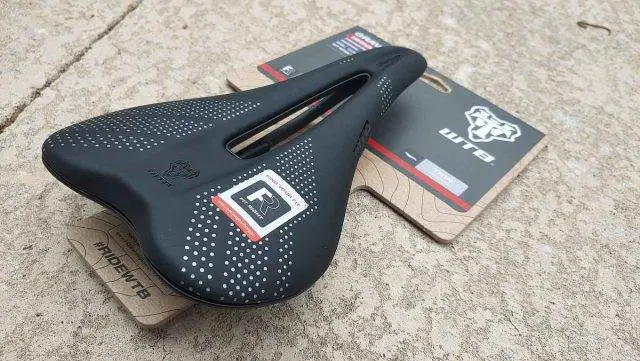 "WTB's new Gravelier saddle represents the pinnacle of pedaling comfort and performance for gravel riders who put in big miles at an expeditious pace. As our first gravel-focused saddle, the Gravelier features a new Fusion Form base technology, a perineal relief cutout, integrated tool mounting, and a modern shape." – https://wtb.com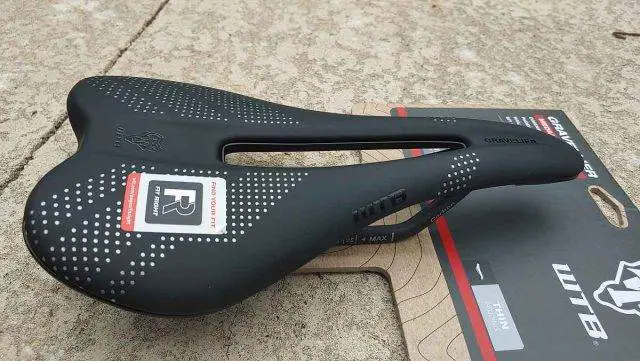 Built for Speed. Built for Distance. Built for Gravel.
"Gravel riders tend to pedal in a forward-leaning position for long periods of time. To accommodate this riding posture, the side profile of the Gravelier curves from tip-to-tail and cradles the pelvis to provide "locked-in" support. The mid-length portion of the saddle quickly widens out to extend the range of comfortable sitting positions as riders shift forward from the primary support zone. Let's call it the best of both worlds…in one saddle."
WTB Gravelier Saddle Features Video
In this video, JOM of the Gravel Cyclist crew runs through the features of WTB's newest saddle, the "Gravel-Specific" Gravelier.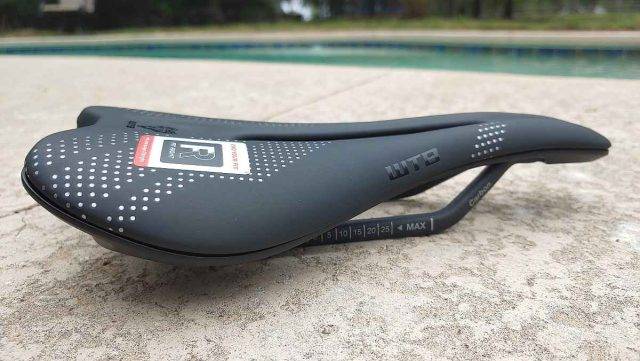 Continued from Above:
Pressure Mapping Away Numbness
"The perineal relief cutout of the Gravelier improves blood flow and reduces numbness in sensitive areas when the hips are rotated forward in an efficient, forward-leaning pedaling position. We collected pressure mapping data of gravel riders in their natural pedaling positions for extended periods of time to determine the best size and placement of the cutout. Pressure mapping also showed the nose of most saddles creating unwanted pressure and numbness, which is why the forward-most tip of the Gravelier quickly tapers downward to improve both comfort and thigh clearance while pedaling in the primary support zone."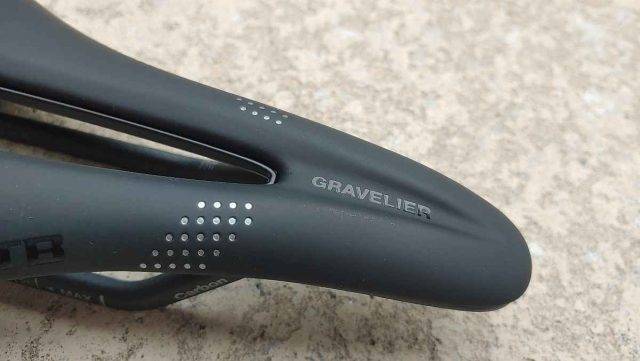 Short 246mm Length
"The Gravelier features a shorter nose than most saddles, which brings the overall length down to 246mm and alleviates unwanted pressure towards the front of the saddle as the hips are rotated forward during hard efforts. While it may be short, the nose is wide and features additional padding to provide additional support when a rider scoots all the way forward in order to dig deep for maximum power."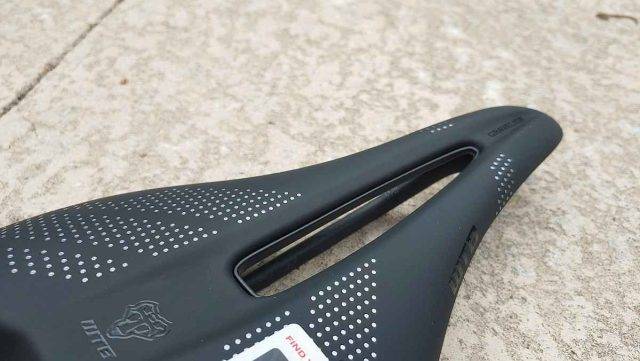 Fusion Form Base Optimizes Power Transfer
"Our new Fusion Form base technology allows us to fine-tune the amount of fiber infused into the nylon of each specific saddle model to create a flex profile that balances comfort, support and durability to match the intended use of a saddle. The Gravelier's unique base provides a supportive and responsive flex profile that optimizes power transfer under hard efforts while also absorbing vibrations transferred through the bike. The Fusion Form base is covered in thin yet supportive padding to provide the perfect amount of flex and cushioning over rough terrain while remaining lightweight and spry during out-of-the-saddle efforts."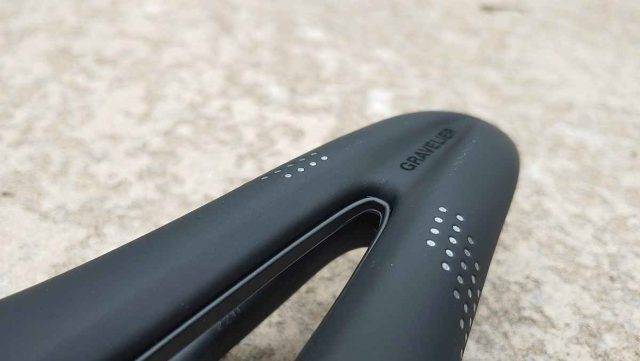 Four Rail Options. Three Padding Types.
"The Gravelier is available in four different saddle rail options, each of which have their own corresponding padding material. Gravelier saddles with top-tier carbon fiber rails (160 grams) and titanium (210 grams) rails feature our DNA padding, while the model with stainless steel (228 grams) rails features DNAx padding and the most affordable cromoly (246 grams) version features our HLX padding."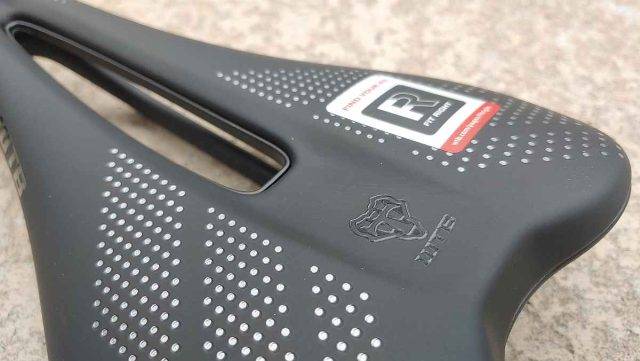 "DNA, our high-performance padding, holds its shape incredibly well to provide unbeatable comfort and support on long rides while also minimizing saddle weight. DNAx is a lightweight polyurethane padding that is soft to the touch while still providing plenty of support. HLX padding is our plushest padding, which makes it a great option for those who prioritize squish over weight savings."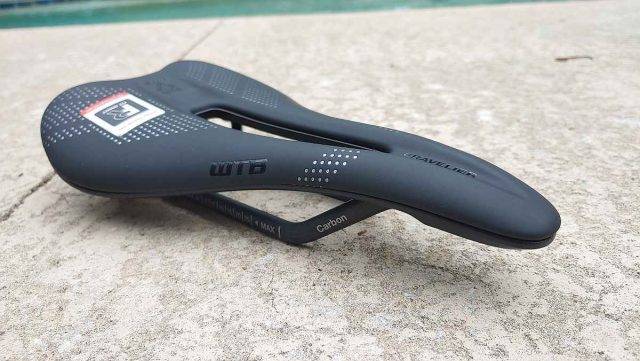 Extended Clamp Range and Integrated Tool Mount
"We've all experienced not being able to get a saddle far enough forward or back. In order to avoid this, we extended the flat portion of the rails to increase the Min-Max clamp range and allow riders to choose between a wider range of fore/aft saddle positions. Check out the underside of the Gravelier and you'll find an integrated mount for tools and on-bike storage solutions. The integrated mount is compatible with saddle accessories made by existing brands, such as PRO."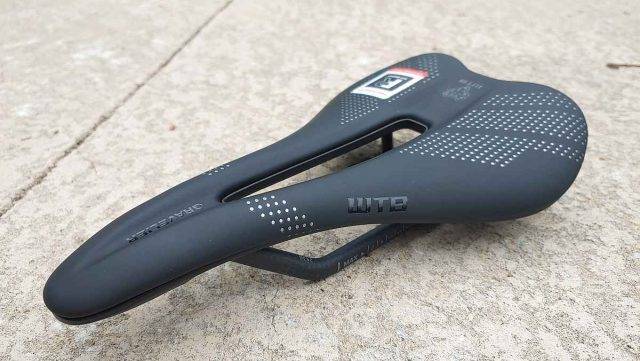 Availability
The Gravelier saddle is available in a single Medium (142mm) width at a retail price of $95.95 for cromoly rails, $119.95 for stainless steel rails, $142.95 for titanium rails and $249.95 for carbon rails. Gravelier saddles will be available at WTB retailers around the world in the weeks ahead and are available immediately in North America through WTB.com.
Additional Photos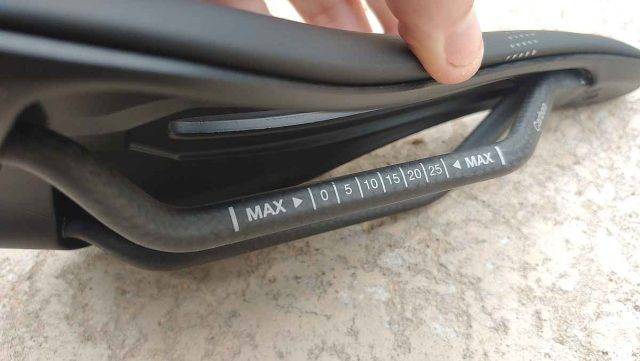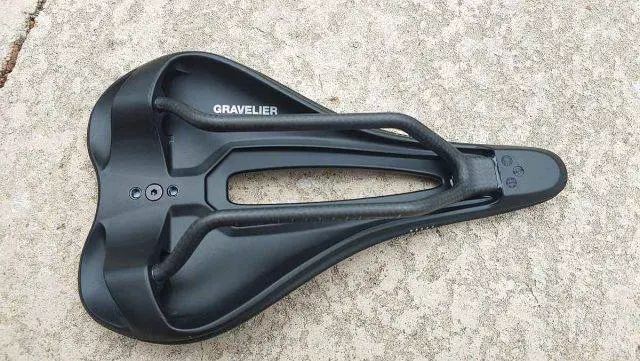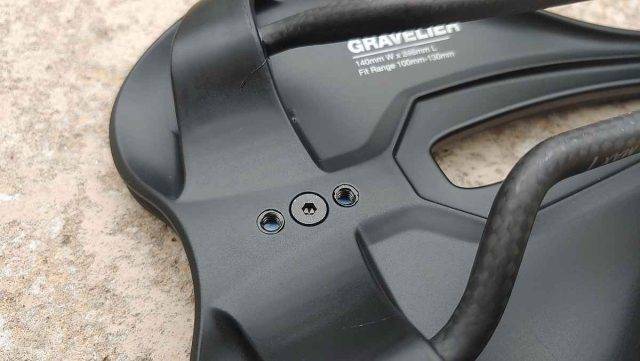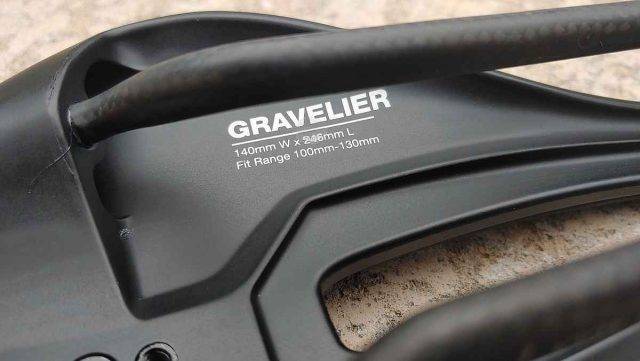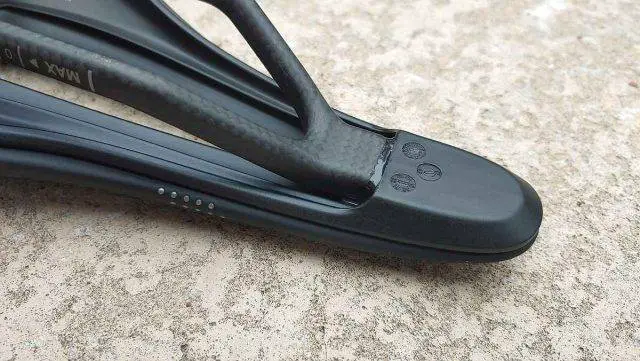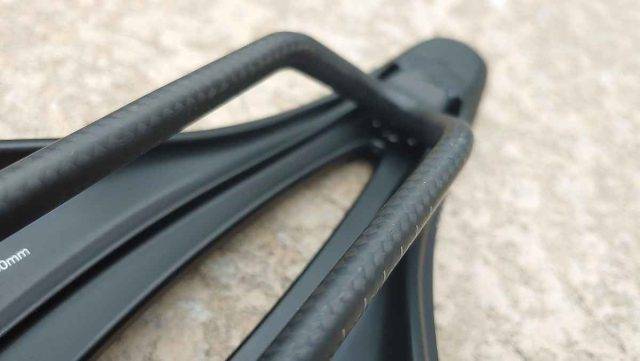 Support Gravel Cyclist:
Buy Me a Coffee – https://www.buymeacoffee.com/gravelcyclist
OR
Patreon – https://www.patreon.com/gravelcyclist
Links of Interest:
Don't forget to Like the Gravel Cyclist Facebook page, follow G.C. on Instagram, and subscribe to our Youtube Channel. We are also on Twitter!