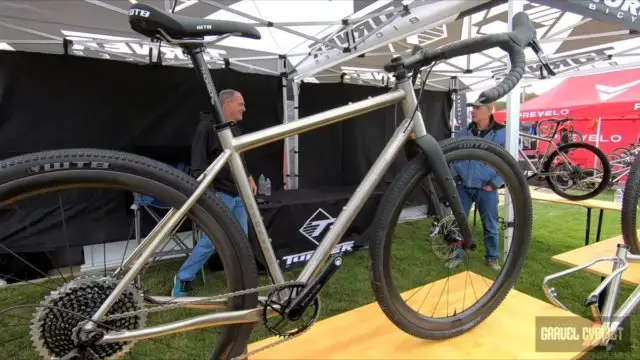 Turner Bikes
"Since 1994 these are the words that continue to resonate within us. As it is not a pinnacle that can be reached, it is an ongoing process of always honing, evolving, & refining the way our bikes feel. Now with over twenty years under our belt we know more than ever how important the ride really is." – https://turnerbikes.com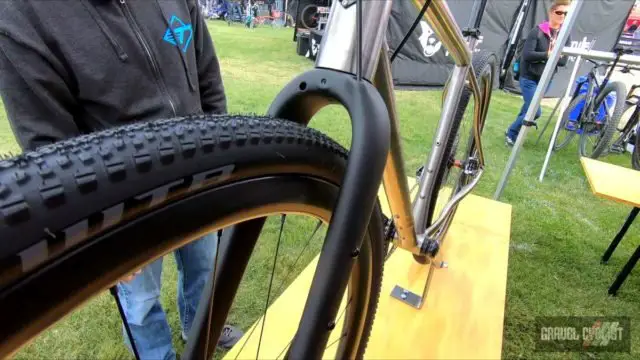 Turner Bikes Cyclosys
"The hardest part of creating the Cyclosys was deciding how much 'gravel' and how much 'trail' to mix into it's capabilities. Make it too much of a gravel racer and it loses the confidence when the road narrows and the rocks get bigger, and of course if it is designed to excel on the roughest double track and single track it will become too sedate on the mellower surfaces. The Cyclosys is a culmination of many many variations over the years, as we have played the edges of what is capable enough without being dull."
Titanium Bikes of Sea Otter Video
Merlin Metalworks
"Beginning in the late '80s and throughout the 90's, Titanium has always been considered the ultimate frame-building material, and Merlin was one of the first to bring it to market, making it an international iconic brand. For the past ten years, carbon fiber has held the mantle, yet for all it offers nothing can match the unique look and ride of titanium." – https://merlinbikes.com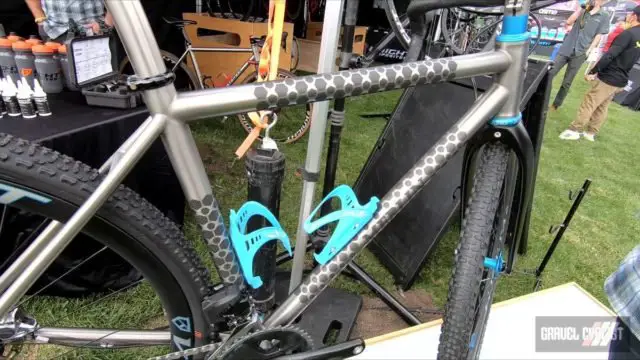 The Merlin Exogrid bike featured in this video is not on the Merlin, but reach out to them if so inclined.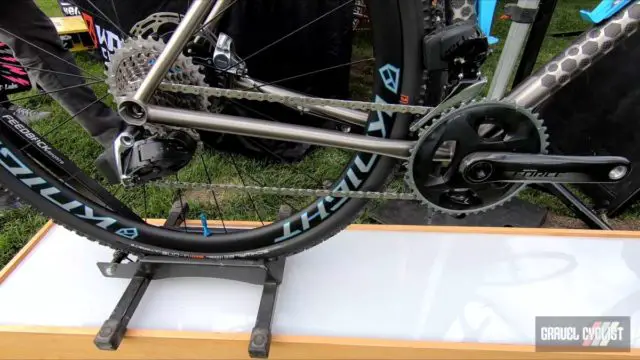 Sage Titanium
"Sage Titanium Bicycles was founded in 2012 with the idea of setting itself apart from the rest of the crowd. SAGE bikes are meant to be lusted after. They are meant to be held onto and cherished. Titanium has always represented the "future" while still maintaining the heritage of cycling s past. It exudes a toughness and an elegance that no frame material can match. It amazes and inspires our creativity and it is the foundation of every SAGE bicycle." – https://sagetitanium.com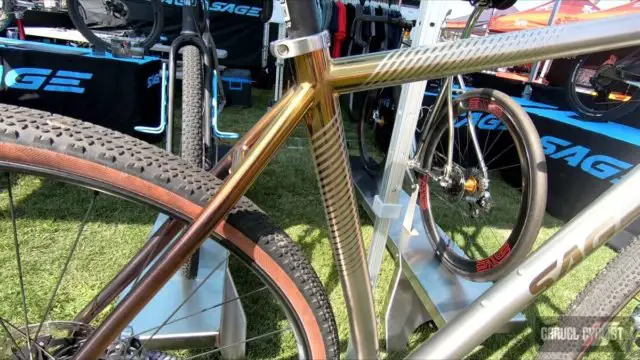 Storm King GP
"This is the evolution of greatness. As the Storm King continues to push boundaries, it was only natural that suspension technology would catch up with the gravel bike scene to continue that push forward. When suspension forks first came out for Mountain bikes, many people scoffed at them. Today, we could not imagine our bikes without them. The same will be true for gravel bikes. The Storm King is designed to go anywhere and the advent of suspension continues that trend."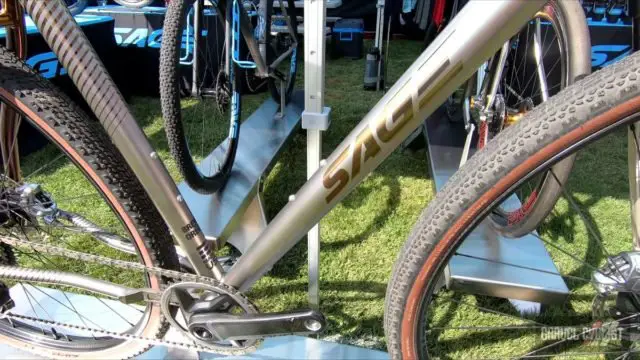 Mosaic Bespoke Bicycles
"The tangible act of turning practical performance goals into a bike of singular personality and beauty. This is Mosaic Cycles, not confined by self-imposed limitations but rather working to embrace each rider's aspirations." – https://mosaiccycles.com

Mosaic GT-1 X
"The Mosaic GT-1 X doesn't just encourage you to take the path less traveled, it encourages you to ditch that path entirely and find a completely new, un-explored one. Internally butted titanium tubes deliver a lightweight and exceptionally strong frameset that is tuned and built specifically for you. Whether you're chasing comfort, weight, or durability, the GT-1X can be built to your exact preferences."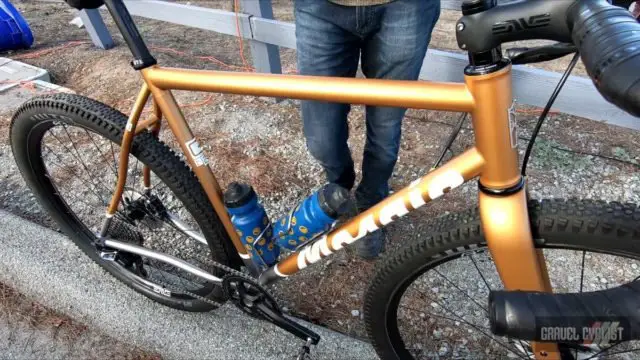 Mosaic GT-2 X
Continuing the theme of exploration with the GT-1 X, the GT-2 X "uses our straight gauge titanium tubeset which has garnered a reputation for its comfortable ride quality and exceptional durability, both of which are extremely desirable characteristics of a bike as capable of exploration as this one."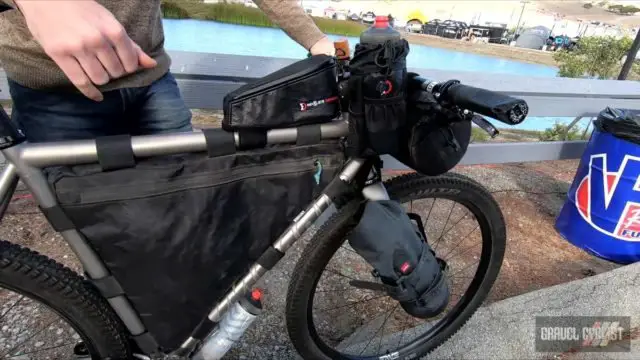 Why Cycles
"Why Cycles got its start in early 2016 in Ogden, Utah as the common idea of a group of cycling enthusiasts and business associates: Adam Miller, Jason Schiers, and Ben Craner. Focused on creating high-end bikes that reflected the joy they found in cycling, the three began dreaming up and sketching out beautiful bikes geared for luxury, comfort, fun, and speed." – https://whycycles.com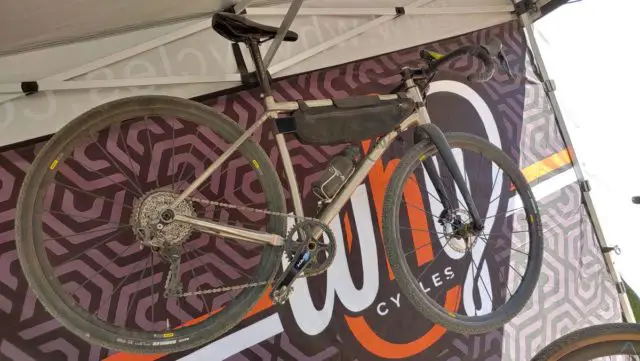 Why Cycles R+ V3
"The R+ extends the limits of what other drop bar bikes can do. The Why engineers optimized this bike for use with 700x40c tires, but gifted it with clearance for 700×46 or 27.5×2.1" wheels." The bike shown in this video is a prototype of the soon to be launched, R+ V4.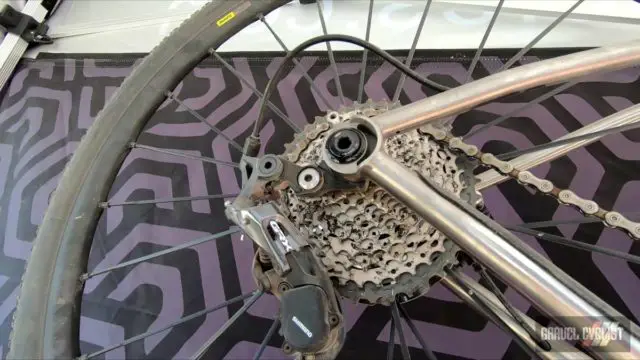 Additional Photos
Support Gravel Cyclist:
Buy Me a Coffee – https://www.buymeacoffee.com/gravelcyclist
OR
Patreon – https://www.patreon.com/gravelcyclist
Links of Interest:
Don't forget to Like the Gravel Cyclist Facebook page, follow G.C. on Instagram, and subscribe to our Youtube Channel. We are also on Twitter!