JOM of the Gravel Cyclist crew caught up with two of the key players involved with the development of Shimano's GRX groupset, mechanical and Di2. Also joining is Mr. Nick Legan, a recent addition to Shimano's team.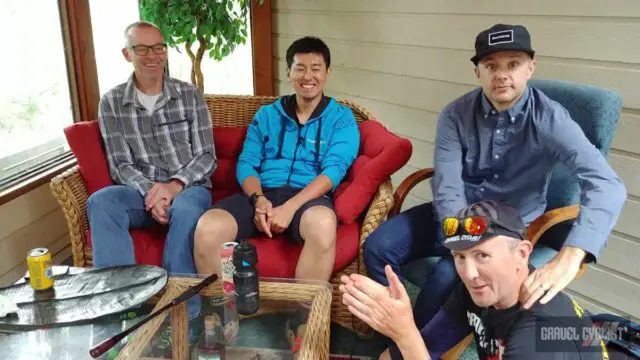 In the photos above, meet:
Dave Lawrence (Left) – Road Product Manager, Shimano North America
Hiroshi Matsumoto (Middle)  – Road/Gravel/Adventure, Shimano Japan
Nick Legan (Right) – Road Brand Manager, Shimano North America – Nick is also the author of the book, "Gravel Cycling".
Please pardon the odd audio issue or two.
In this interview, the team answers questions and talks about gear range, ergonomics, tyre clearance, why GRX vs a Shimano Road groupset and more.
Other links of interest:
Thanks for watching!
Don't forget to Like the Gravel Cyclist Facebook page, follow G.C. on Instagram and subscribe to our Youtube Channel. We are also on Twitter!