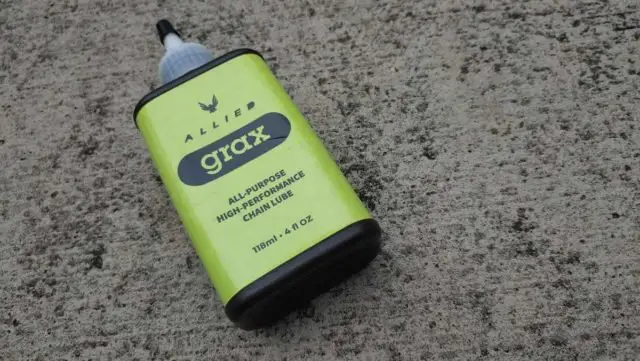 "Long days riding gravel can make it nearly impossible to keep things clean, well-lubricated, and running fast. To counter this we partnered with a spin-off from the University of Arkansas Nanotechnology Department to create a high-performance chain lube and cleaner, called GRAX. The results are in. Dirt or pavement, rain or mud, slop or muck, GRAX keep riders rolling faster, longer." – Allied Cycle Works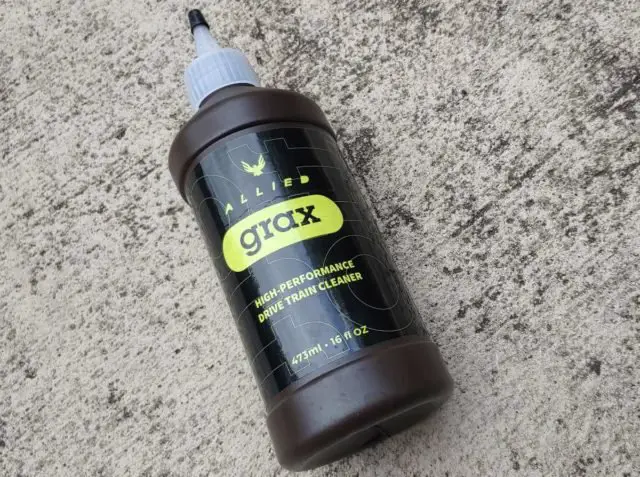 "GRAX is short for gravel wax. It is a wax-based lube engineered to shed water, dirt, and mud, and keep chain rollers well lubricated and running smooth through endless miles of abuse. We tested GRAX's efficiency vs. several competitors in standard dry conditions, as well as the nasty stuff."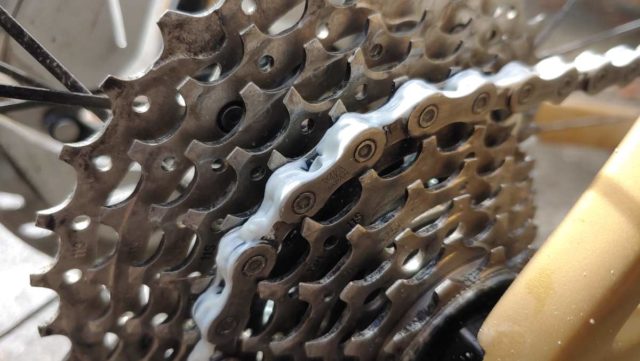 "After countless hours in labs and four full seasons of riding gravel roads and trails around northwest Arkansas we found GRAX to be the most efficient, and most durable, lubricant on the market."
Allied GRAX Review Video
Click to buy GRAX from Amazon – Click to buy GRAX Cleaner from Amazon
In this review video, JOM of the Gravel Cyclist crew rides a GRAX pre-treated Shimano chain for a bunch of miles / km, with just three re-applications and one deep cleaning. All manner of road surfaces and conditions were ridden in this lengthy review, including nasty sludge and grime, in the states of Colorado, Alabama, Georgia, and Florida. Could this be JOM's new lubrication and cleaning system of choice?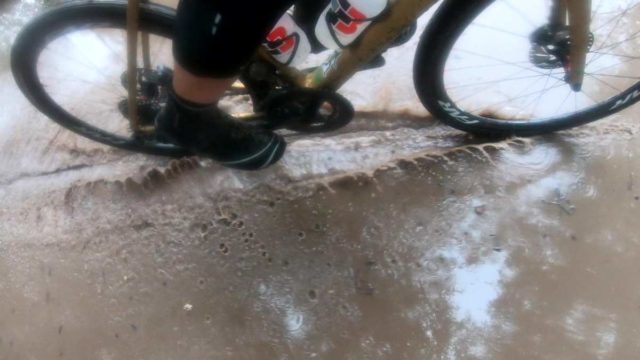 Continued from above:
"We tested two primary performance properties in GRAX, 1) it's ability to repel moisture, and 2) wattage expenditure in both dry and muddy conditions. GRAX was tested against multiple experimental hydrophobic lubricants as well as the most expensive and high performing products on the market."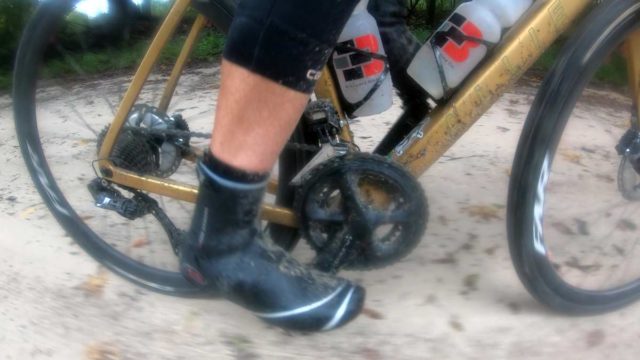 "GRAX excels in all categories. It ensures you not only have the most efficient lube available, it also sheds water and dirt better than any product. It shaves watts, keeps your drivetrain running smoothly and quietly for more miles in the most extreme conditions, and improves the longevity of your drive train components."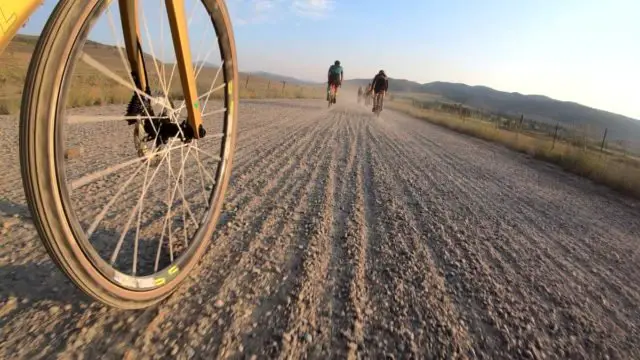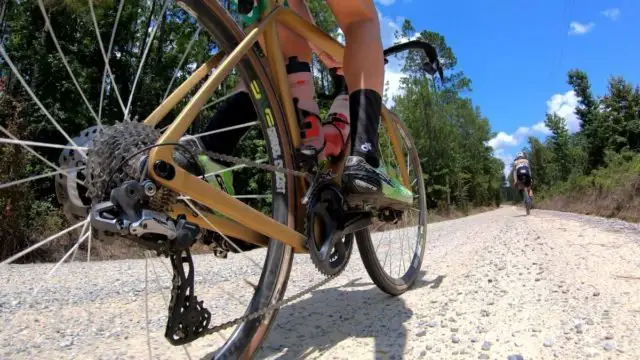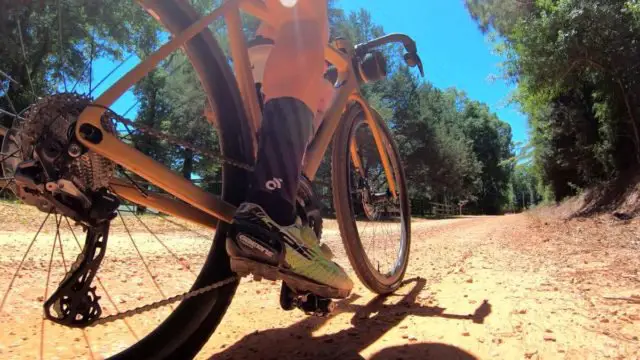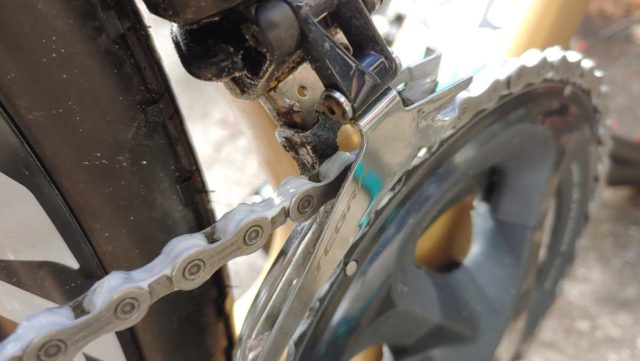 Support Gravel Cyclist:
Buy Me a Coffee – https://www.buymeacoffee.com/gravelcyclist
OR
Patreon – https://www.patreon.com/gravelcyclist
Links of Interest:
Don't forget to Like the Gravel Cyclist Facebook page, follow G.C. on Instagram, and subscribe to our Youtube Channel. We are also on Twitter!