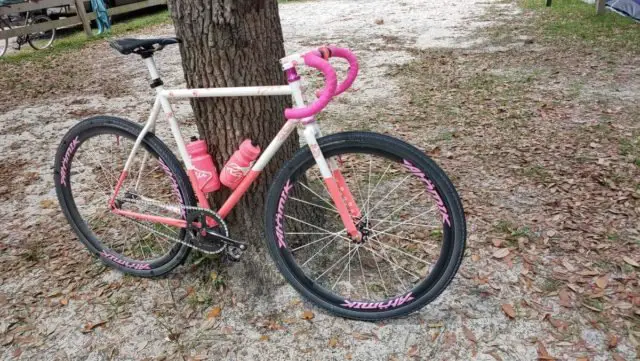 "Squid Bikes came into existence gradually, starting in the grassroots cyclocross community in Northern California. At some point, a group of cyclocross miscreants started spray painting bikes in their garages, and it felt good and right. Squid Bikes is about that savory, eyebrow-raising, chills down your spine good feeling when you create something and see the results. Paint your own bike, maintain your own trails, grow your community, and pass it on." – SquidBikes.com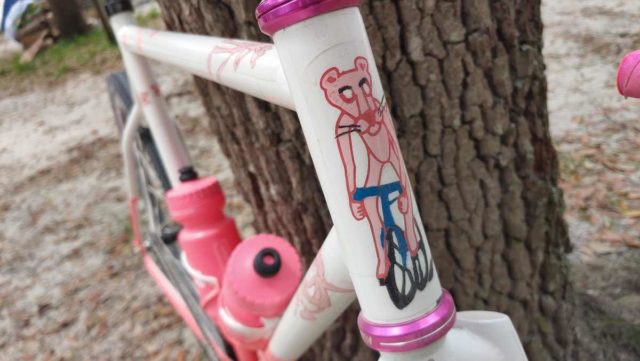 Tracklocross (SO-EASY / SO-EZ)
"People have been riding fixed gear bikes on unpaved surfaces for a long time. We've been calling it Tracklocross, but we certainly didn't invent it. Initially, it was probably just called "riding a bicycle." No matter what you call it, riding fixed gear bikes in the dirt is super fun."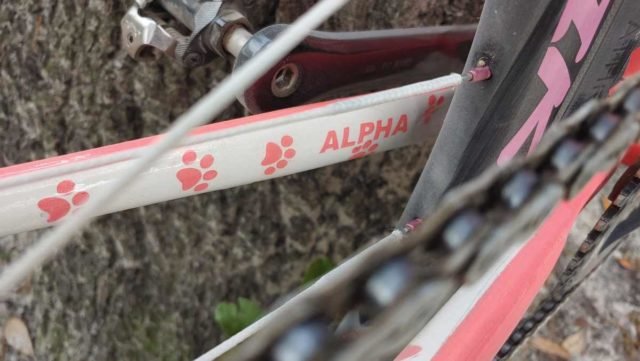 The Pink Panther Squid Bikes SO-EZ Video
"The SO-EZ is our tracklocross specific frame, with a geometry designed for off-road agility and sweet skids. The SO-EZ is a great way to add some extra tire volume to your fixed gear smashing and introduce some extra spice to your local trails. It's not less sketchy than riding with brakes and a freewheel, it's just a different way to ride. Free your mind and pedal, and then skid, and then keep pedaling. It's so easy."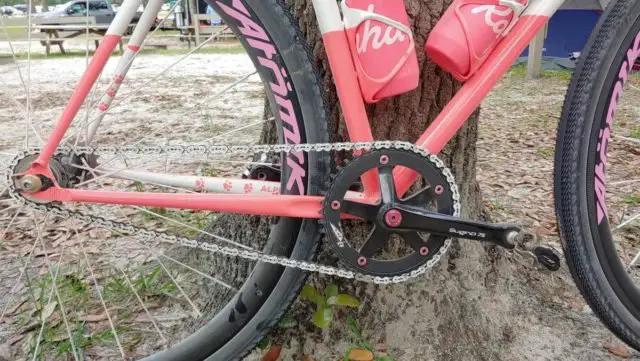 This variant of the Squid Bikes SO-EZ belongs to Mark Fine of South Florida, who collaborated with Alpha Studios. What started as a basic concept, ultimately became what you see here, a Pink Panther-themed bike. Alpha Studios can help you with such projects, visit their website above or in the links below. For those unaware of the Pink Panther, check this link – https://en.wikipedia.org/wiki/The_Pink_Panther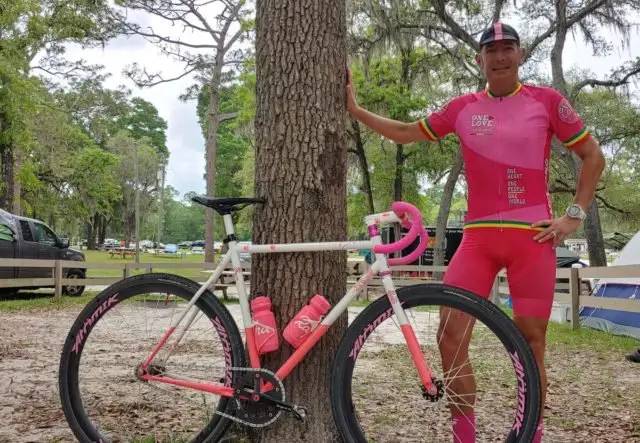 Frame Features:
4130 CroMo Double butted tubing
135 rear spacing
27.2 seatpost
68mm BSA bottom bracket
700×43 or 650bx47 tire clearance
48T ring clearance
ED coated frame and fork
Drilled for long reach caliper brakes
34/34EC headset (not included)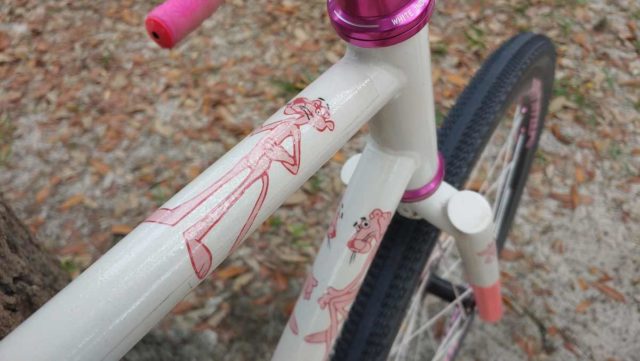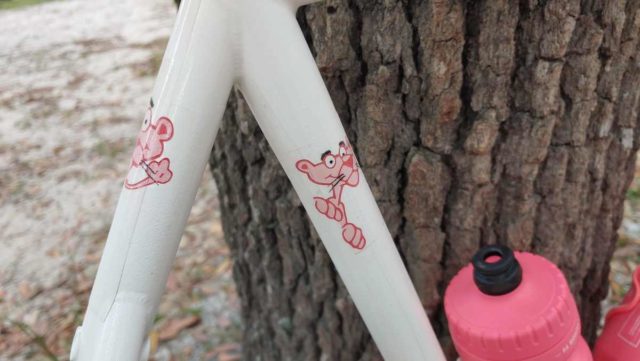 Additional Photos
Support Gravel Cyclist:
Buy Me a Coffee – https://www.buymeacoffee.com/gravelcyclist
OR
Patreon – https://www.patreon.com/gravelcyclist
Links of Interest:
Don't forget to Like the Gravel Cyclist Facebook page, follow G.C. on Instagram, and subscribe to our Youtube Channel. We are also on Twitter!