"The Diverge is more capable than ever. And with the constant goal to best meet your needs, we took your number one request into account—tire clearance. The new frame will comfortably fit up to 700x42mm tires or 650b x 47mm tires. Along with tire clearance, weight was a large factor in the development, and taking some design cues from the development of the Roubaix, we developed a sub 900-gram FACT 9r carbon frame that's one of the lightest in the category."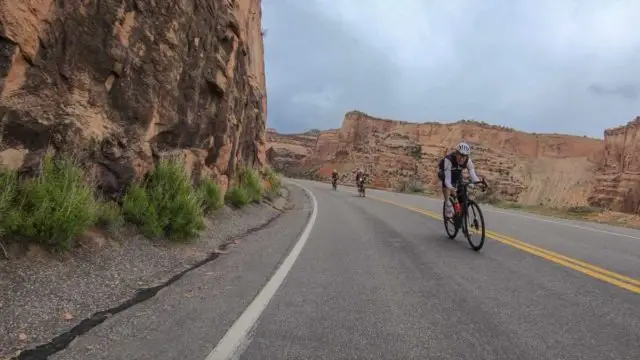 "And while riding gravel and dirt roads on a road bike may add to the adventure, there's only so much that wider tires with lower pressures can absorb, in terms of bumps. With this in mind, we implemented a new version of our Future Shock into the Diverge design. It not only soaks up bumps with ease, but also adds the benefit of extremely predictable handling. That's because the wheelbase isn't lengthening when you hit a bump, so the front end of the Diverge keeps the same effective head tube angle. In other words, when you dive hard into a turn, you won't be surprised by under-steer or sloppy handling. Unlike the original Future Shock (found on the Roubaix), the Diverge's version features a progressive spring that makes this technology more suitable for off-road applications, where stiffer suspension is often needed to soak-up larger bumps and obstacles." – Specialized.com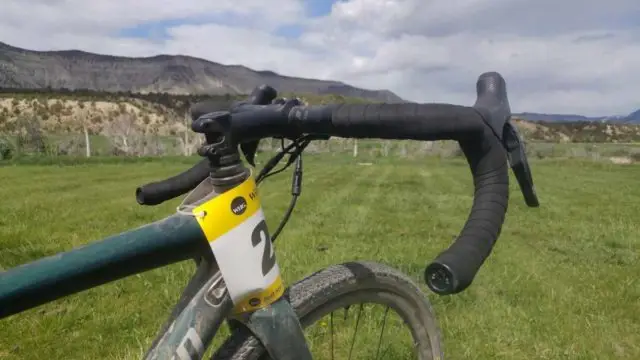 Whilst attending the inaugural Wild Horse Gravel in De Beque, Colorado, promoted by http://rollmassif.com – I was provided with a top-flight loaner bike in the Specialized Diverge Pro. The bike features 20mm of travel at the front end, purpose-built seatpost flex courtesy of Specialized's Zertz inserts, Shimano Di2 drivetrain, excellent gearing, and wheels and tyres by Mavic.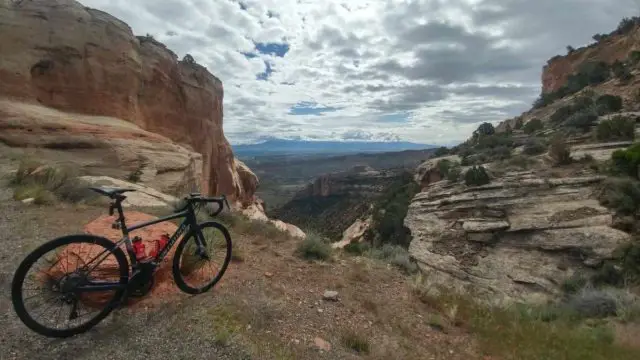 This short two-ride review isn't my usual modus operandi, but after putting the Specialized Diverge Pro through its paces on a roadie ride with a good amount of climbing and descending, and the Wild Horse Gravel, I felt I had enough time to at least pass along some thoughts and opinions about the bike.
More Photos of the Specialized Diverge Pro
Roll Massif (Wild Horse Gravel)
Specialized Experience Center Boulder
Gravel Cyclist's Wild Horse Gravel Video
Don't forget to Like the Gravel Cyclist Facebook page, follow G.C. on Instagram and subscribe to our Youtube Channel. We are also on Twitter!