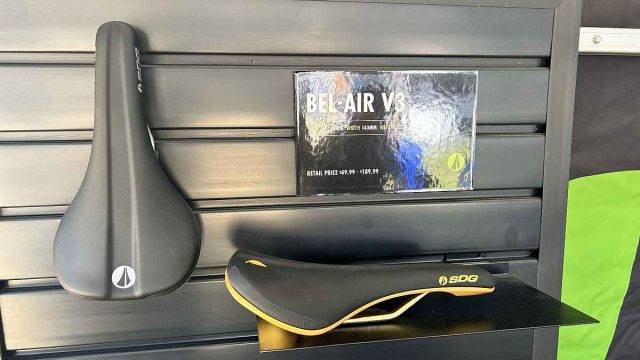 SDG Belair V3 Saddle
"Sporty, Ergonomic, Timeless: The Bel-Air V3 Lux-Alloy is our most versatile saddle, now available in our limited Galactic Gold & Silver colorways to match any performance-driven build." – https://sdgcomponents.com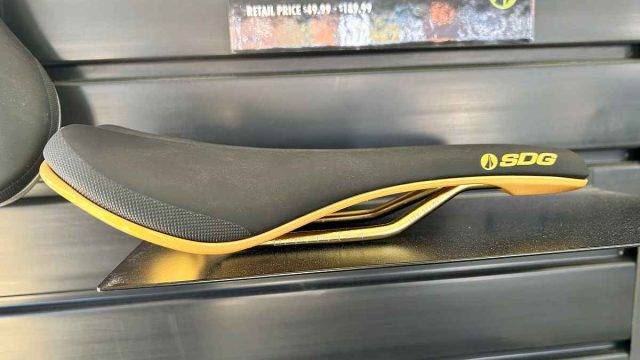 "Stand out from the crowd. The Bel-Air V3 Galactic series features Gold & Silver metal flake coated bases, with matching color logos and PVD Lux-Alloy Rails for ultimate style and durability."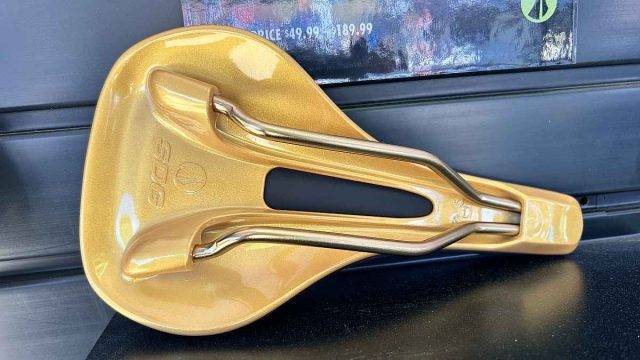 "The Bel-Air V3 line of saddles borrows the comfort-proven profile of the original Bel-Air but is wrapped in an updated modern package. While utilizing the slight rear rise of the Bel-Air, it provides extra support, comfort, and power from the seated position for any long epic adventures. The V3 saddle has been slimmed down – now shorter in overall length to match current bike geometries, along with the reduced hips to extend a sleeker appearance without jeopardizing any comfort. Additionally, the updated Bel-Air profile is now constructed with free float comfort flex rail inserts, allowing more forgiveness at the wings and a new hidden cut-out relief to maximize comfort further. The Bel-Air V3 is finished off with ATMOS Shaping, eliminating the need for bumpers, staples, or glue, leaving a seamless vacuum-sealed cover and a new sonic welded edges protection edges for further durability."
SDG Components: Sea Otter 2023
In this video, JOM of the Gravel Cyclist crew visits SDG Components at the 2023 Sea Otter Classic. Many thanks to the staff of SDG Components, particularly David Sheek (aka the Panda Handler) for their time, and Lady Gravel Cyclist for her photos in this video.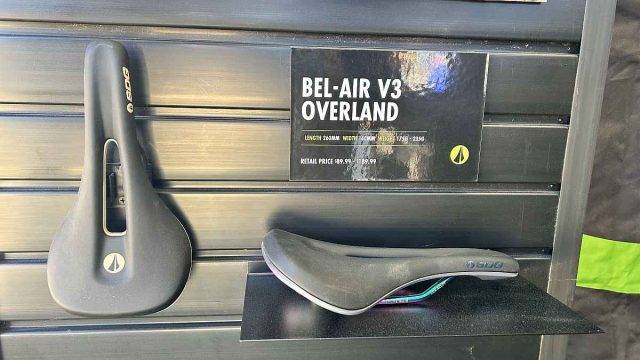 Continued from Above:
BEL-AIR V3 OVERLAND
"Boasting a striking appearance and impressive performance features, including a full-cutout relief for all-day comfort, the Bel-Air V3 Overland is geared for the Trail, XC, and Gravel enthusiast."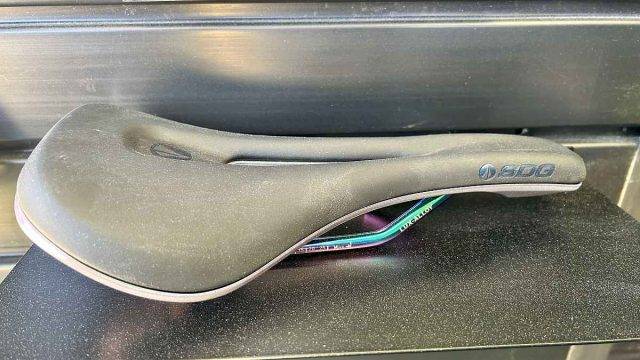 "Whether you seek flowy singletracks or one-hundred-mile gravel rides, the new Bel-Air V3 Overland has you covered. Using the Bel-Air DNA with 20+ years of proven award-winning design, we created a low profile EVA foam, emphasized with a full-cutout relief and a reduced rear rise design (not found on other Bel-Air V3 models). The Overland offers premium comfort from the more aggressive riding position without jeopardizing the sleeker appearance. This Bel-Air V3 Overland comes in a one-piece, soft microfiber cover for friction-free movement with ATMOS Shaping, which eliminates the need for bumpers, staples, or glue, leaving a seamless vacuum-sealed cover and is equipped with Lux-Alloy Rails."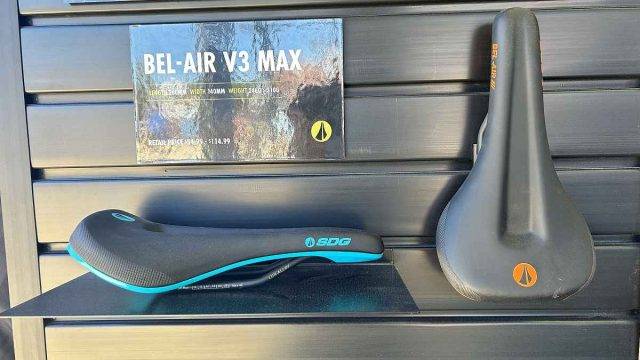 Visit the SDG Components Website for more information.
Additional Photos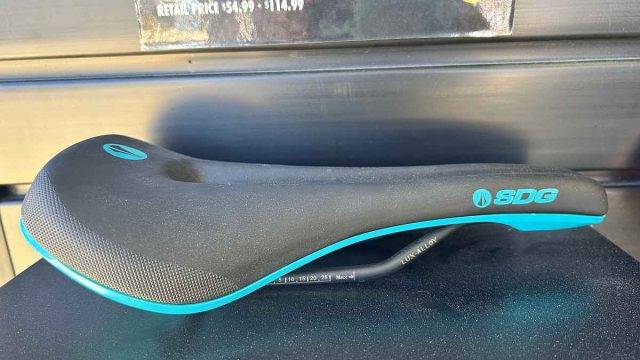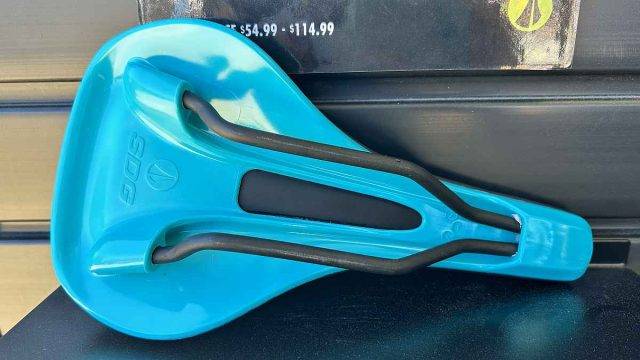 Support Gravel Cyclist:
Buy Me a Coffee – https://www.buymeacoffee.com/gravelcyclist
OR
Patreon – https://www.patreon.com/gravelcyclist
Links of Interest:
Don't forget to Like the Gravel Cyclist Facebook page, follow G.C. on Instagram, and subscribe to our Youtube Channel. We are also on Twitter!