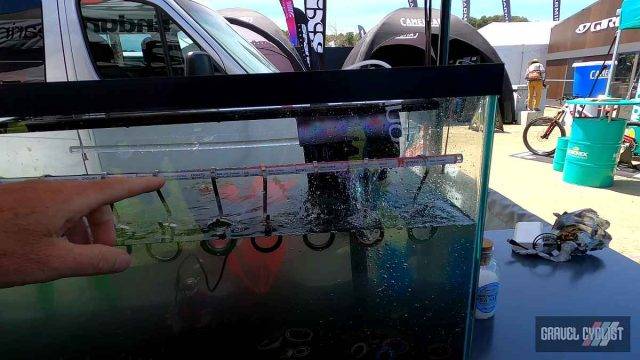 Enduro Maxhit Bearings
"Maxhit Components are machined entirely from 440C stainless steel and 'guaranteed for life'. Final Maxhit assembly includes proprietary double-lip labyrinth seals and Enduro's 'extra high pressure' grease for headsets or 'high-performance speed' grease for bottom brackets to ensure a lifetime of trouble-free, heavy duty performance." – https://endurobearings.com
Maxhit Science & Testing
"At Enduro, we only use 440C stainless steel. Many bicycle bearing makers use grade 440A or 440B stainless steel and bypass costly cryogenic treatment to stabilize bearing race shape. 440C is capable of attaining (after exacting heat and cryogenic treatments) the highest strength, hardness and wear resistance of all the martensitic stainless alloys, making it a perfect match for high-impact, wet-condition riding where big hits, salt and muck conspire to destroy lesser bearings."
Saltwater Fishtank Bearing Soak Video: Sea Otter 2023
In this video, JOM of the Gravel Cyclist crew visits Enduro Bearings at the 2023 Sea Otter Classic, to capture their wild and crazy Saltwater Fishtank experiment! Enduro Bearings vs SRAM, Race Face, Chris King, BB Infinite, Kogel, and Ceramic Speed. Who will win the Saltwater Fishtank challenge?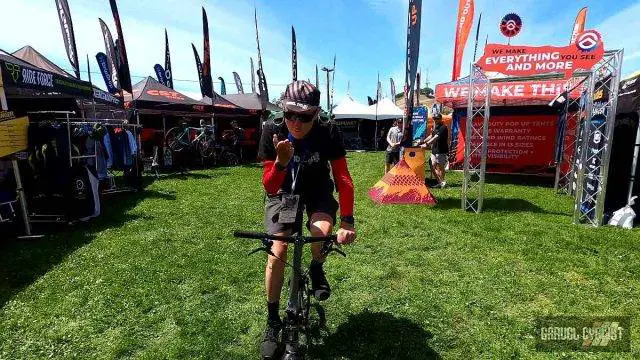 Continued from Above:
"Compared to industry standard, Maxhit bearing balls have up to 8-times the mass and a larger bearing-to-race contact area. They can withstand more than double the force loads, leading to exponential increases in durability and performance. Another benefit of the larger Maxhit bearing balls is ease of installation; preload can vary significantly from 'very light' to 'very tight' and Maxhit will still spin perfectly. By contrast, many industry standard components must be carefully installed to precise torque specifications to ensure friction-free spinning and prevent dramatically shorter lifespans."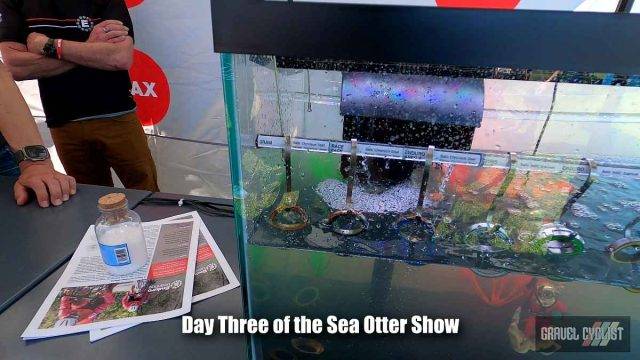 "After a hundred-plus hours of machine testing, Maxhit has been proven to offer significant durability increases as well as wattage savings when compared to a range of leading brands. Once testing in completed later this year, complete results will be published and include independent, third-party analysis."
Enduro XD15 Ceramic-Hybrid Bearings
"An Enduro exclusive, XD15 is the pinnacle in bicycle bearing technology. XD15 ceramic-hybrid bottom bracket and hub bearings combine silicon nitride grade 3 balls with an advanced, nitrogen-infused, aerospace stainless steel bearing race that will never rust or corrode. The bearing race is so tough that should grit find its way through our double-lip labyrinth seals to the inside of the bearing, the surfaces will not pit. The grit actually polishes the bearing races smoother."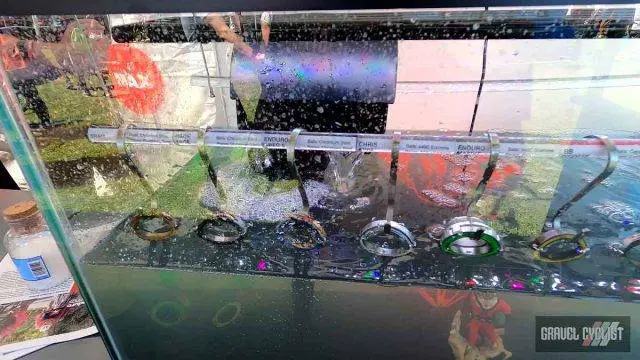 "To ensure ultimate longevity and performance, Enduro surrounds these super-smooth, super-fast bearings with our proprietary XD15 'speed' grease. No one else in the bicycle industry offers XD15's combination of speed and durability for hub, bottom bracket, and jockey wheel bearings. Guaranteed for life, Enduro XD15 are the last bearings you will ever buy until you N+1 your inventory."
Learn more at the Enduro Bearings Website.
Support Gravel Cyclist:
Buy Me a Coffee – https://www.buymeacoffee.com/gravelcyclist
OR
Patreon – https://www.patreon.com/gravelcyclist
Links of Interest:
Don't forget to Like the Gravel Cyclist Facebook page, follow G.C. on Instagram, and subscribe to our Youtube Channel. We are also on Twitter!