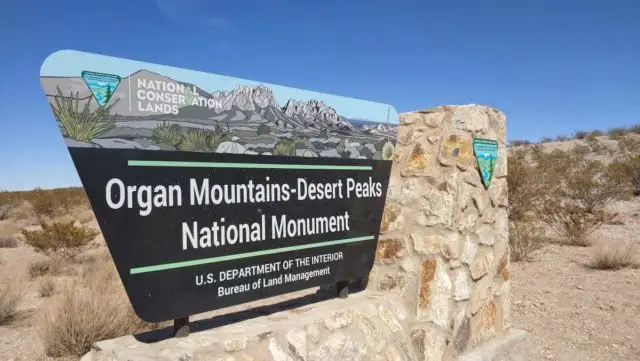 "Before the Spanish started north on the Camino Real trail, the Organ, Robledo, Uvas, and Potrillo Mountains overlooked centuries of civilization in what would become the Mesilla Valley. Generations of Native Americans from the Jornada Culture and streams of Spanish settlers were watched over by the dramatic granite pinnacles of the Organ Mountains. Their fresh springs offered precious water, and their rugged yet productive land sheltered game of all types. These tall, jagged, and wild mountains, known also as Sierra de Los Organos, are today the backdrop to the community of Las Cruces, New Mexico, home to more than 100,000 people and part of New Mexico's fastest growing region. It is a hub for new businesses and a magnet for retirees, participating in the so called "amenity migration" towards greater quality of life." – https://www.organmountains.org/the-monument/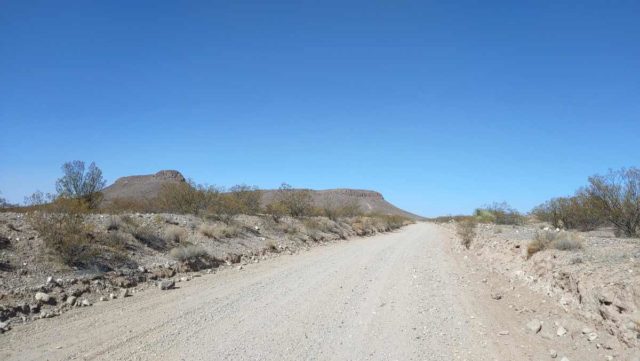 "Northwest of Las Cruces lie the rugged canyons, arroyos, and distinct Chihuahuan desert grasslands of the Sierra de las Uvas Mountains and the striking views that one finds standing above Broad Canyon. In the Robledo Mountains pre-dinosaur footprints and a petrified forest lie buried in the strata, and twisting canyons in the Broad Canyon Country shelter petroglyphs from three separate Native American cultures. Across the grasslands, stage and wagon tracks trace the Butterfield Stage route and speak to the strong, diverse cultural influences in this enchanting land. To the south one discovers lava flows, unique cinder cone mountains, and a rugged landscape offering hundreds of thousands of acres of remote hunting and other primitive recreation opportunities. Rocks that were once a practice ground for the Apollo astronauts still shelter Gambels and Scaled quail, mountain lion, foxes, desert mule deer and javelina."
Organ Mountains – Desert Peaks Ride Experience
"Despite this abundance of wildlands, wildlife, and natural beauty, these lands are under constant threat from a wide range of modern-day activities. From urban sprawl to potential mining for rare earth minerals; from proposals for energy development to an explosion of off-road vehicles, these lands are under siege and need the protections that only a National Monument can provide. To create the level of support necessary to achieve this goal, a coalition of business, religious, conservation, and sportsmen's groups was established in 2005 to work once again to achieve the protection for these areas that many have sought for more than forty years."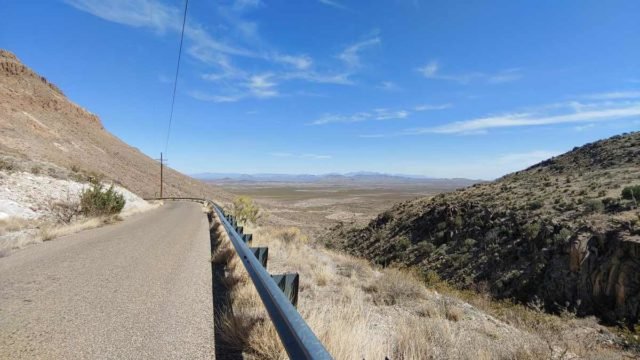 In this video, JOM of the Gravel Cyclist crew rode a route of his own design that started and ended west of Las Cruces, New Mexico. The route headed due north away from Interstate 10, meandering about the valley and heading towards Magdalena Peak. Extremely windy conditions made this a challenging ride for both rider and audio recording. Enjoy!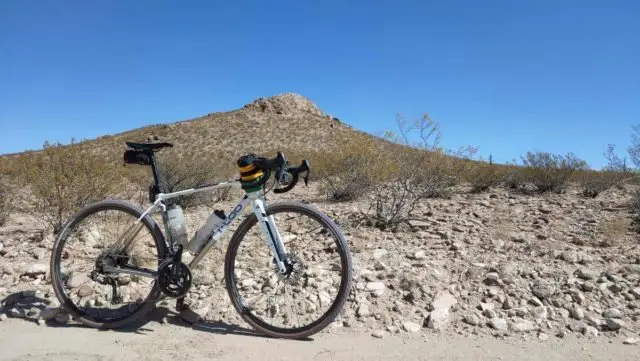 Support Gravel Cyclist:
Buy Me a Coffee – https://www.buymeacoffee.com/gravelcyclist
OR
Patreon – https://www.patreon.com/gravelcyclist
Links of Interest:
Don't forget to Like the Gravel Cyclist Facebook page, follow G.C. on Instagram, and subscribe to our Youtube Channel. We are also on Twitter!