This video is sponsored by The Pro's Closet – https://bit.ly/3CK1rJx – Use coupon code GRAVELCYCLIST101 until November 30, 2021, to receive free shipping on your bike order!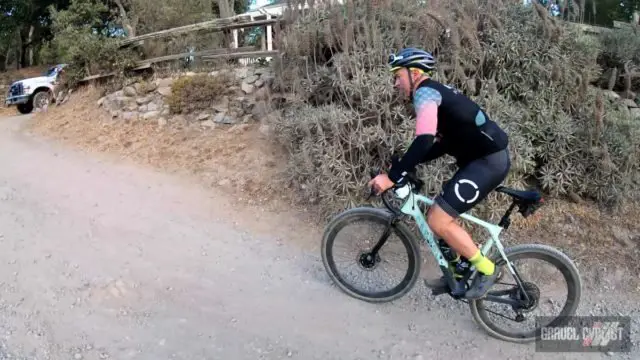 "Mount Tamalpais known locally as Mount Tam, is a peak in Marin County, California, United States, often considered symbolic of Marin County. Much of Mount Tamalpais is protected within public lands such as Mount Tamalpais State Park, the Marin Municipal Water District watershed, and National Park Service land, such as Muir Woods." – Wikipedia.org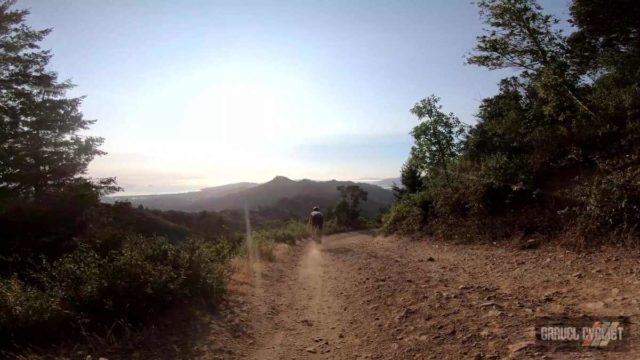 "Mount Tamalpais is the highest peak in the Marin Hills, which are part of the Northern California Coast Ranges. The elevation at the West Peak, where a radar dome currently stands, is between 2,560 feet (780 m) and 2,578 feet (786 m). It stood over 2,600 feet (792 m) before the summit was flattened for the radar dome construction. [citation needed]. The East Peak is at 2,571 feet (784 m). The mountain is clearly visible from the city of San Francisco and the East Bay region."
Mount Tamalpais Ride Experience Video
In this video, JOM of the Gravel Cyclist crew joins Craig, Founder of The Gravel Ride Podcast for a fun, scenic, and challenging ride starting and ending in Mill Valley, California. The ride topped out close to the summit of the East Peak on Mount Tam, with some of the descending segments providing a solid test of Rockshox's Rudy suspension fork for gravel bikes, and on the steeper descents, the Rockshox Reverb AXS XPLR Dropper Seatpost (well used by Craig in the cover photo).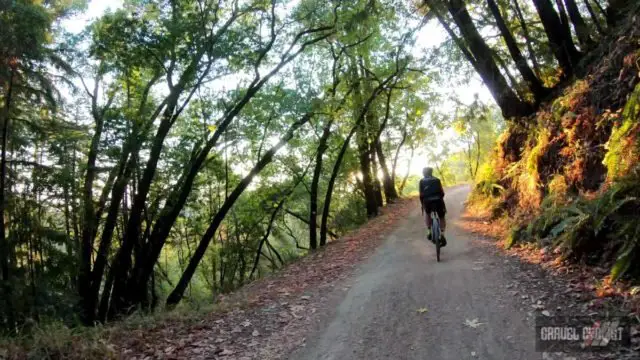 Continued from above:
"The majority of the mountain is contained in protected public lands, including Mount Tamalpais State Park, Muir Woods National Monument, and the Mount Tamalpais Watershed. It adjoins the Golden Gate National Recreation Area (which in turn adjoins Point Reyes National Seashore) as well as several Marin County Open Space Preserves. This provides nearly 40 miles (64 km) of continuous publicly accessible open space. Some of the lower slopes of Mount Tamalpais fall within several cities and unincorporated communities of Marin County, including Mill Valley, Tamalpais-Homestead Valley, Stinson Beach, and Kentfield."
Many thanks to Craig for his leadership of this awesome ride, JOM will return in the future!
Additional Photos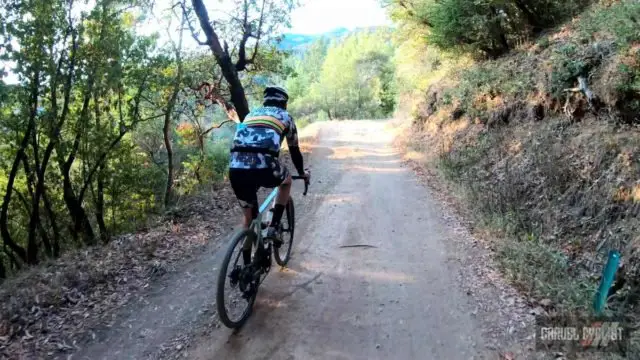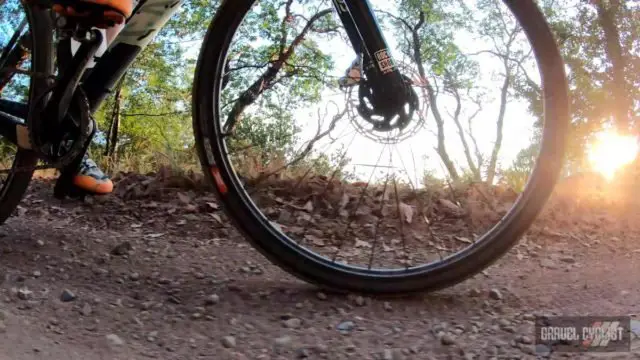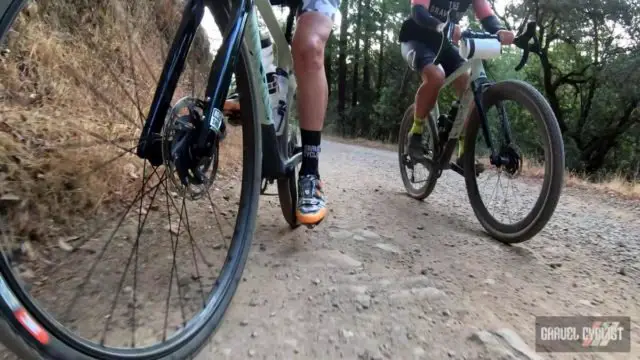 Support Gravel Cyclist:
Buy Me a Coffee – https://www.buymeacoffee.com/gravelcyclist
OR
Patreon – https://www.patreon.com/gravelcyclist
Links of Interest:
Don't forget to Like the Gravel Cyclist Facebook page, follow G.C. on Instagram, and subscribe to our Youtube Channel. We are also on Twitter!