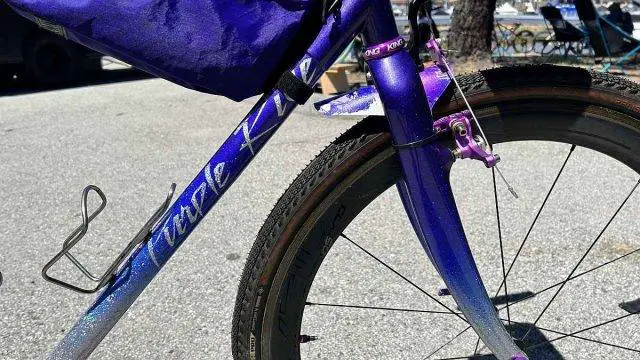 "Purple Rain", a Ritte Steeplechase from the company when their frames were built in the United States by Russ Denny. The bike's owner, Billy Sinkford aka "Souphorse", relays the story behind this unique bike within the video.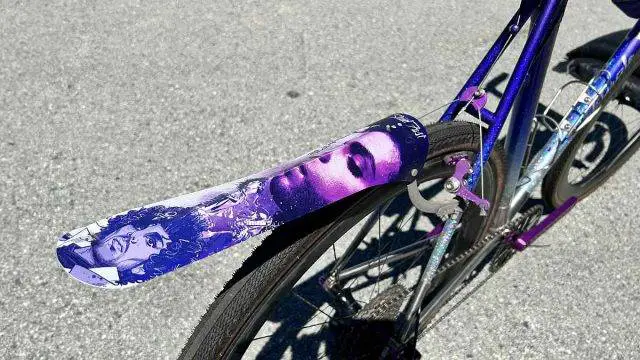 The original owner of Ritte Cycles, Spencer Cannon, orchestrated this bike for Billy. Cue a custom geometry Ritte Steeplechase model, constructed from Stainless Steel and Carbon Fiber. At the same time, Ritte also built a custom geometry road bike for Billy. Both frames were sent off for torsional stiffness testing, and the bike you see here, accidentally ended up being stored inside a closet for ten years, forgotten about. Story inside the video, and continued below.
Ritte Steeplechase Prince Tribute Bike Video
In this video, JOM of the Gravel Cyclist crew meets with long-time friend Billy Sinkford of Echos Communication (with cameo by the one and only, Mr Floyd Landis!), for a rundown of this amazing bespoke bike.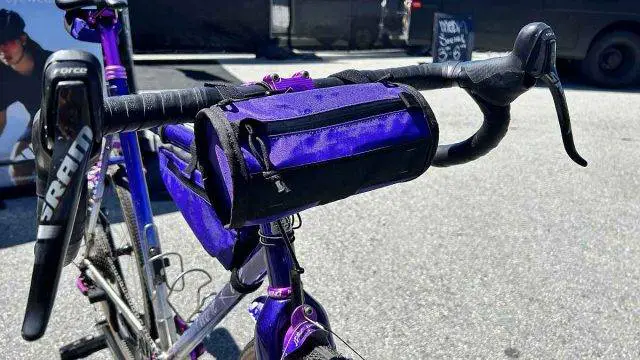 Continued from Above:
Just after the passing of music legend, Prince, former Ritte Cycles owner Spencer Cannon re-discovered the bike. He got in touch with Billy, and asked him, "what do you want to do with it?". Billy's response, "Prince Tribute Bike". In the five years of ownership by Billy since its re-discovery, the bike has gone through multiple build iterations. It's been used in collaborations with Paul Components, and most recently, Chris King Ultraviolet components.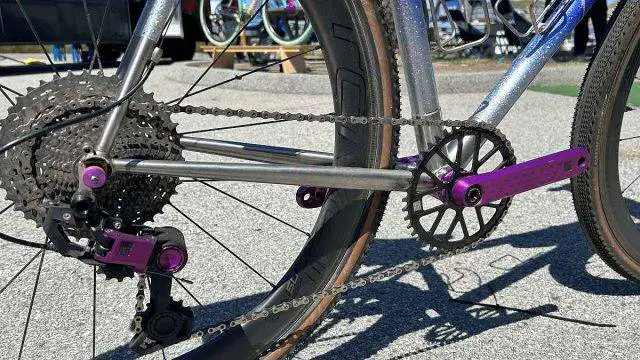 The bike draws interest every time it appears on the internet, typically prompting manufacturers to collaborate with Billy on another purple component product release 🙂 One of the more recent additions are custom Prince Tribute fenders produced by the founder of Steadfast Fenders. The bike continues to evolve.
Additional Photos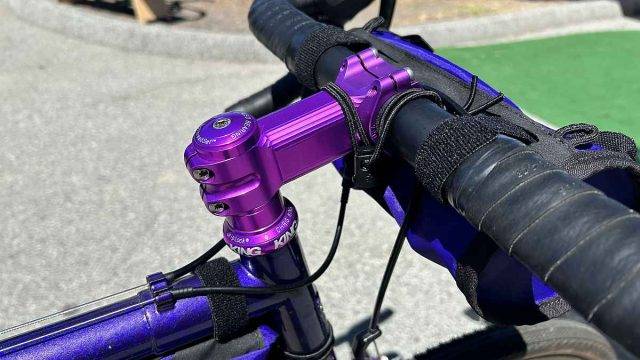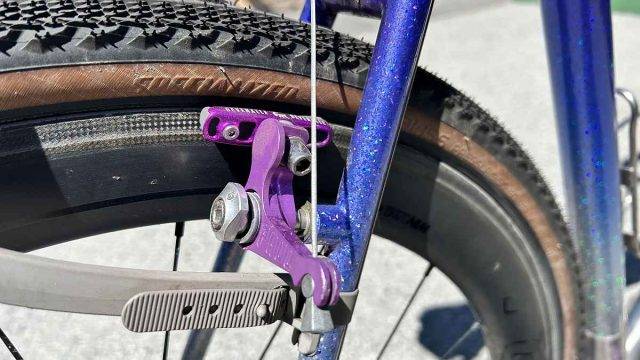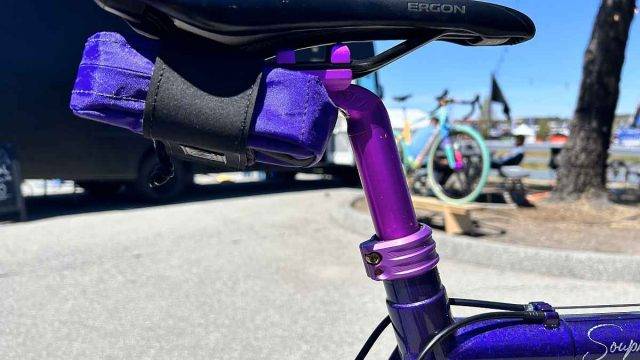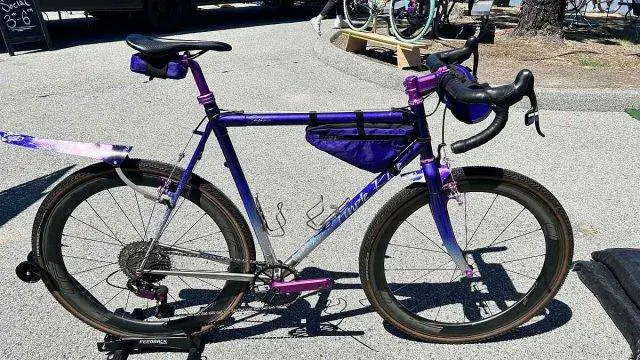 Support Gravel Cyclist:
Buy Me a Coffee – https://www.buymeacoffee.com/gravelcyclist
OR
Patreon – https://www.patreon.com/gravelcyclist
Links of Interest:
Don't forget to Like the Gravel Cyclist Facebook page, follow G.C. on Instagram, and subscribe to our Youtube Channel. We are also on Twitter!