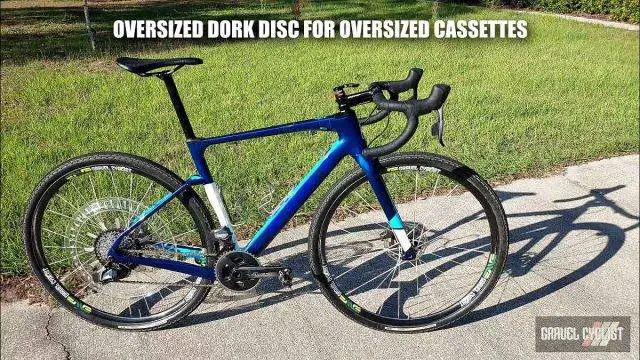 NEW PRODUCT ALERT!
You might have noticed the past few years, cassettes have been getting bigger and bigger in size. The example in this video is a 10-44 ratio, but there are 10-52's out there, and we're certain we'll see a 10-62 launched sometime in the future?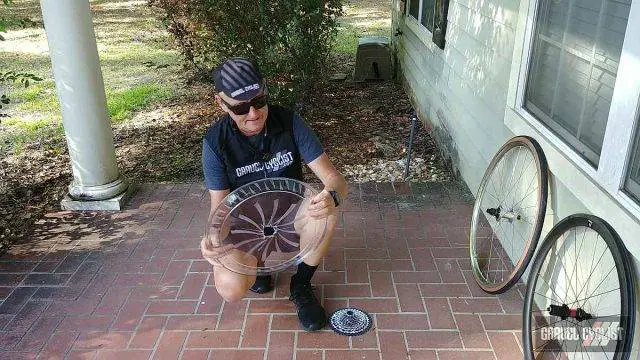 Lagging behind all of this cassette development is the venerable spoke protector, or "dork disc" as it commonly known. Many of today's range of spoke protectors are designed to complement smaller cassettes, but the crew at JOMerica Corporation has noticed this glaring hole in the market, and developed a solution to this problem.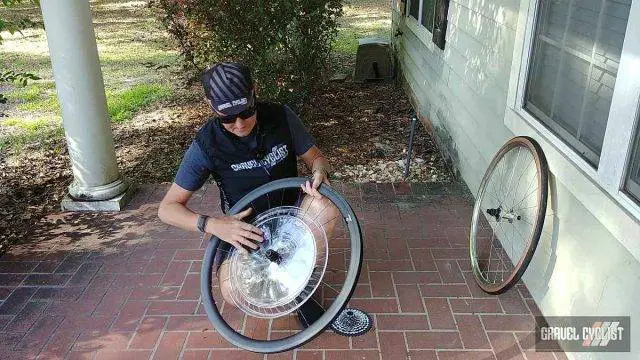 JOMerica Corporation presents to you, the Oversized Spoke Protector / Oversized Dork Disc – For Oversized Cassettes! This amazing bit of kit is compatible with every modern drivetrain, including 1x or 2x! Depending on how it it mounted to the rear wheel, it can also serve as a lunch platter, for those times you remove your rear wheel for a mid-ride lunch break.
Oversized Dork Disc Hot Product Video!
Above all, do take note of the release date of this video, sense of humo(u)r required 🙂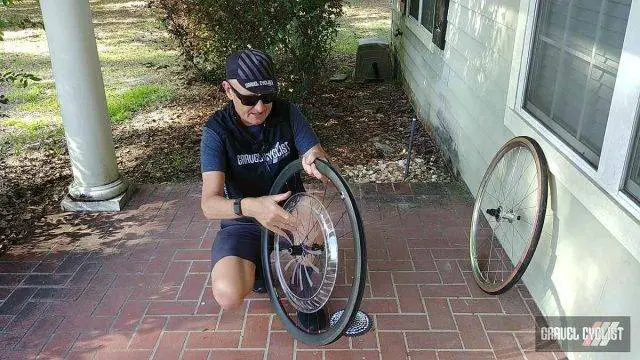 Additional Photos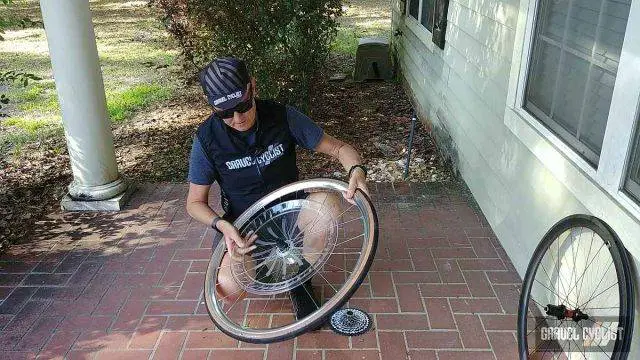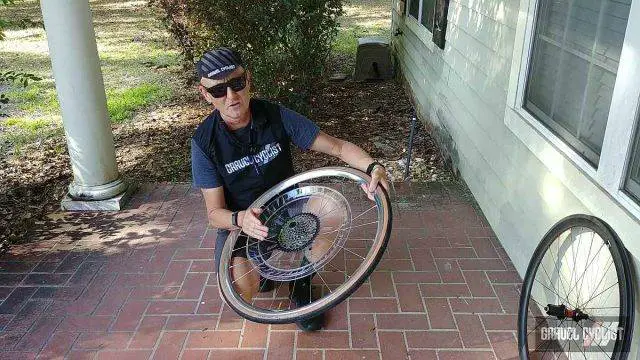 Support Gravel Cyclist:
Buy Me a Coffee – https://www.buymeacoffee.com/gravelcyclist
OR
Patreon – https://www.patreon.com/gravelcyclist
Links of Interest:
Don't forget to Like the Gravel Cyclist Facebook page, follow G.C. on Instagram, and subscribe to our Youtube Channel. We are also on Twitter!