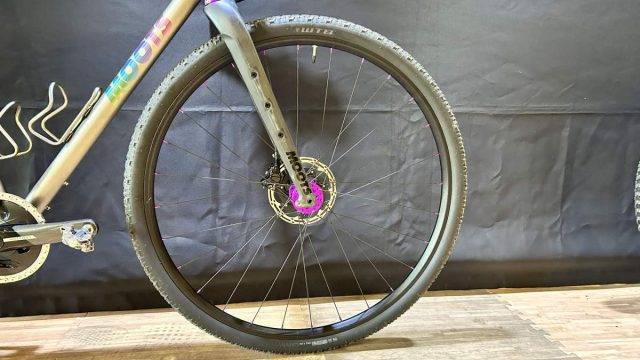 Fitted to the Moots CRDD, a variant of the Moots CRD (Complete Race Design), in a collaboration with WTB, is experimenting with a new wheel & tyre size, 750d. The idea behind the concept is increased tyre contact patch, to lengthen the contact patch from front to back, rather than growing the contact patch width wise, with wider tyres.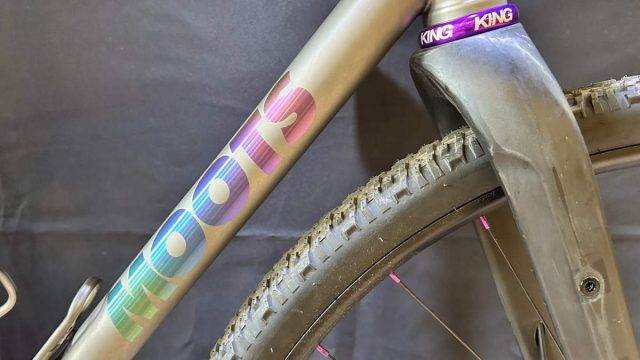 Moots feels this size hits the sweet spot; the wheel size isn't overly large, and the company can still build an appropriate bike in a lot of sizes. 750d is about 32mm larger in diameter vs 700c, or roughly an inch taller. The sample tyre shown here is a 750d x 40c WTB Nano tyre, with the rims also by WTB.
Moots CRDD 750d (WTB) Feature Video
In this video, JOM of the Gravel Cyclist crew meets with Nate (Moots President) at the 2023 MADE show in Portland, Oregon, for a run-down of the currently experimental 750d wheel / tyre size. Stay tuned.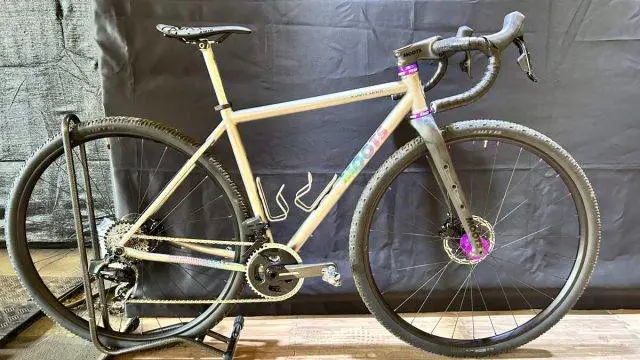 Continued from Above:
Chainstay length on the Moots CRDD 750d increases to 450mm, vs 430mm for the 700c Moot CRD. Axle to crown measurement on the 750d fork is just over 420mm, about 25mm longer vs the equivalent 700c fork. Additional compensations are made in the geometry.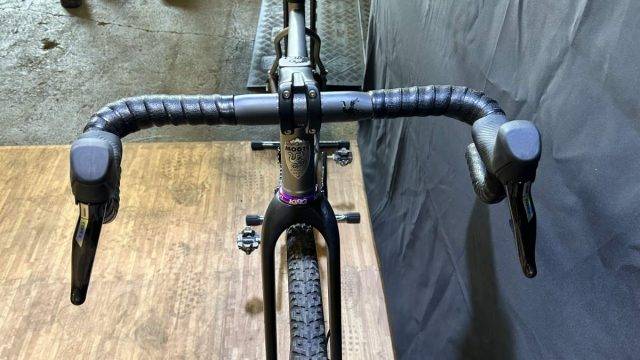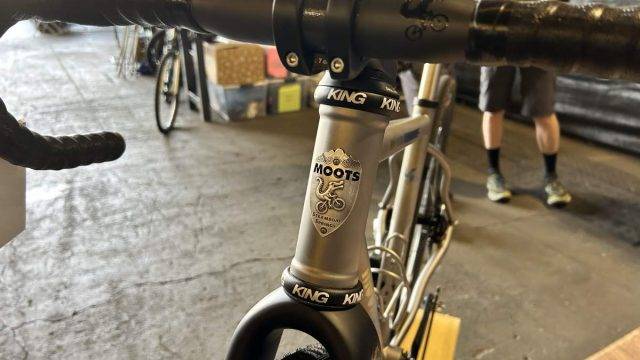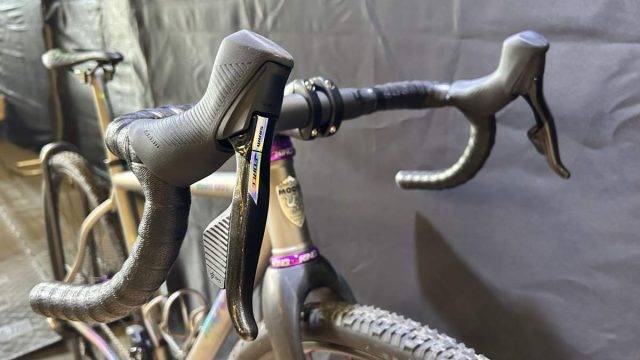 ---
Moots Routt CRD Photos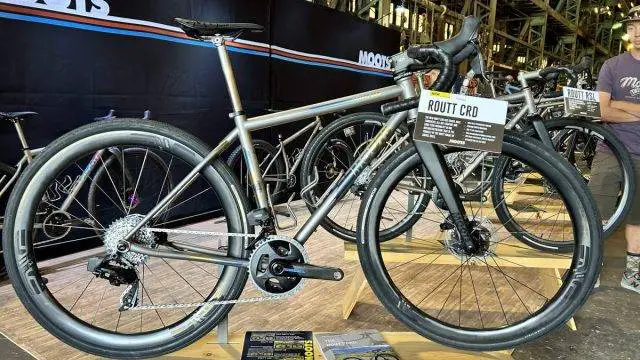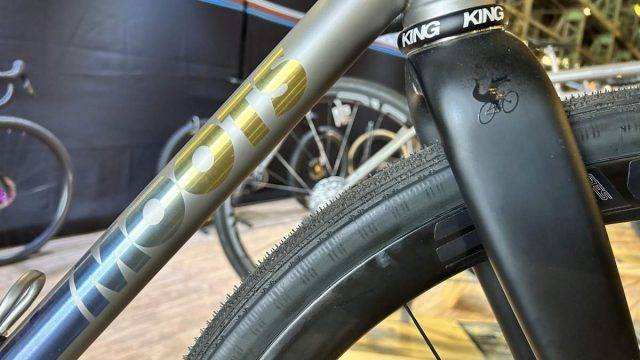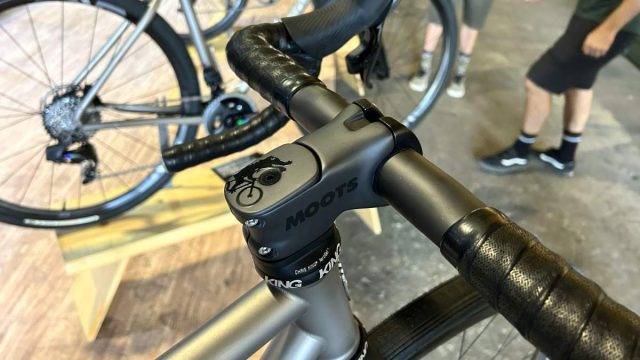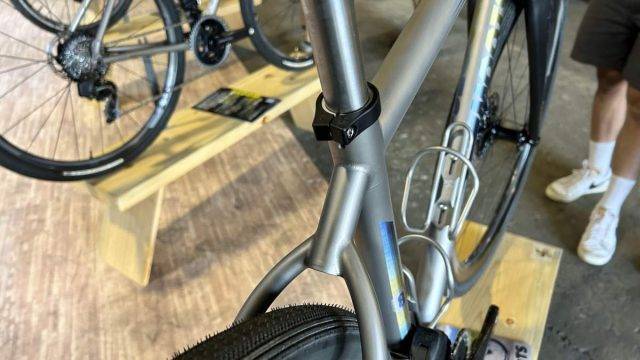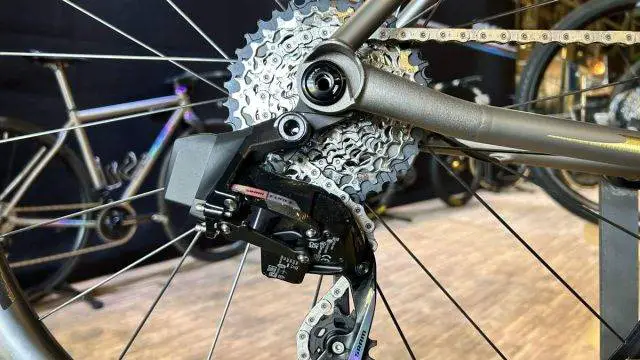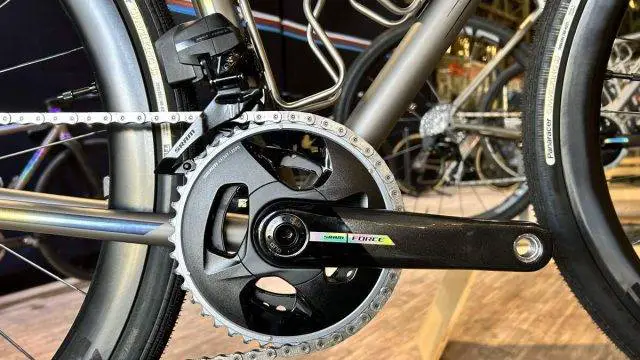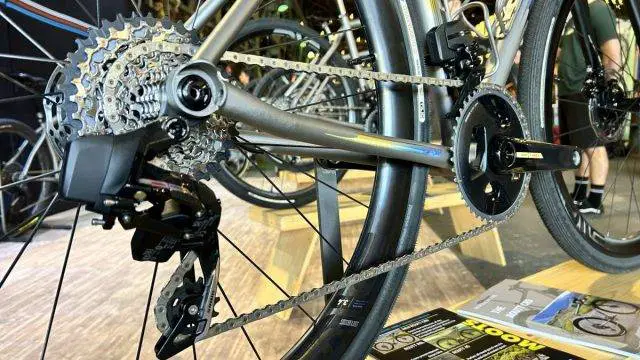 Visit the Moots Website for more information.
Support Gravel Cyclist:
Buy Me a Coffee – https://www.buymeacoffee.com/gravelcyclist
OR
Patreon – https://www.patreon.com/gravelcyclist
Links of Interest:
Don't forget to Like the Gravel Cyclist Facebook page, follow G.C. on Instagram, and subscribe to our Youtube Channel. We are also on Twitter!