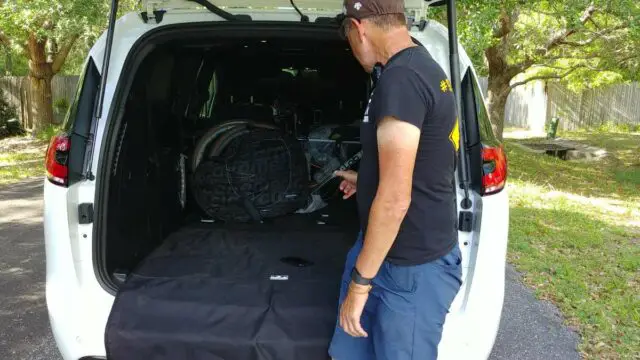 This video is sponsored by FSA (Full Speed Ahead). Visit https://fullspeedahead.com for a comprehensive lineup of components for gravel bikes and more, including the company's innovative line of AGX components. Cranksets, handlebars, seatposts, and more, for your gravel bike.
In the video below, JOM of the Gravel Cyclist crew demonstrates his super simple, safe, and easy to use, Minivan Camping setup for Cyclists. This method involves zero construction of wooden structures that ultimately require you to store them somewhere. Less than convenient.
Minivan Camping for Cyclists
Alternative Video Link for those reading via email subscription.
Continued from Above:
Two adults can sleep inside with their bikes, all while retaining excellent MPG properties as this configuration does not rely on a hitch rack. This setup applies to any minivan, provided their rear / centre seats can be removed or stowed.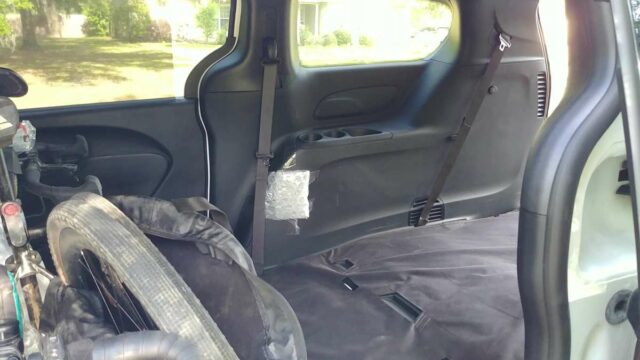 The minivan in this video is a 2021 Chrysler Pacifica Hybrid, "America's Only Plug-In Hybrid Minivan". To date, the ownership experience of this vehicle has been absolutely stellar! See more about this van in the links below.
Above: EGO Nexus Power Inverter, awesome! Heaps of storage space in passenger footwell area.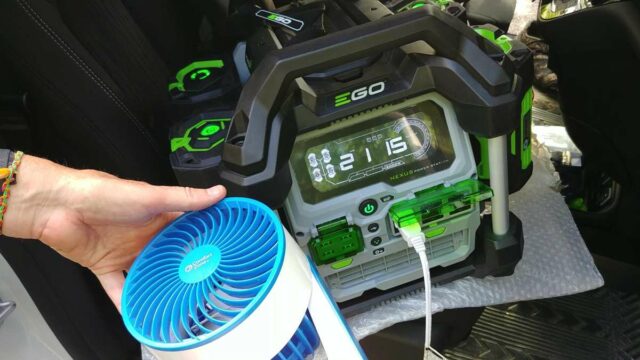 Above: Powers all manner of devices, including laptops & full-size household items.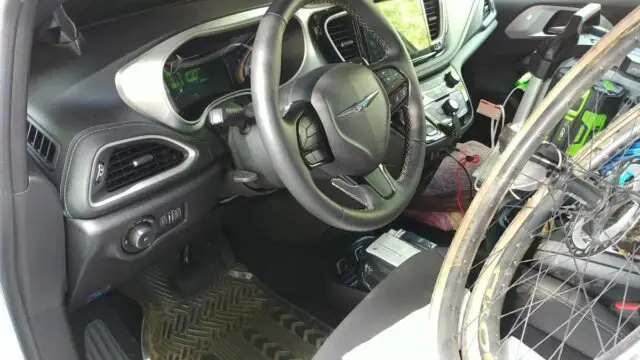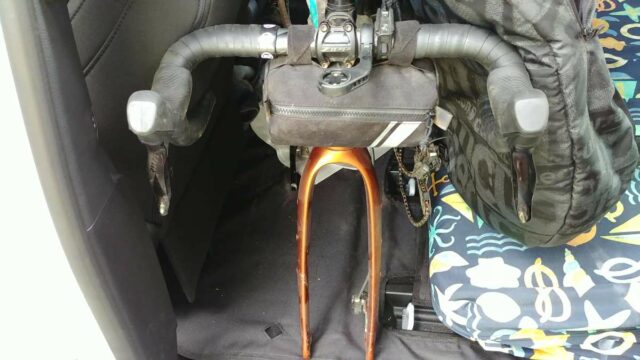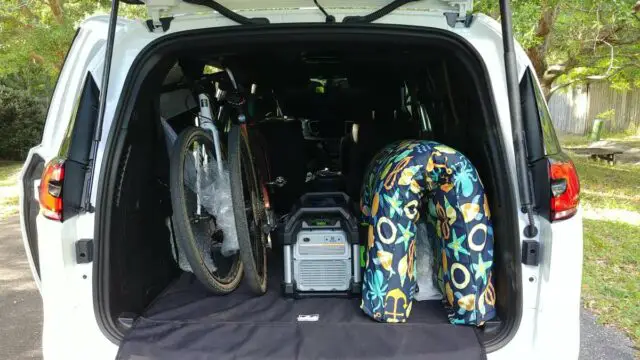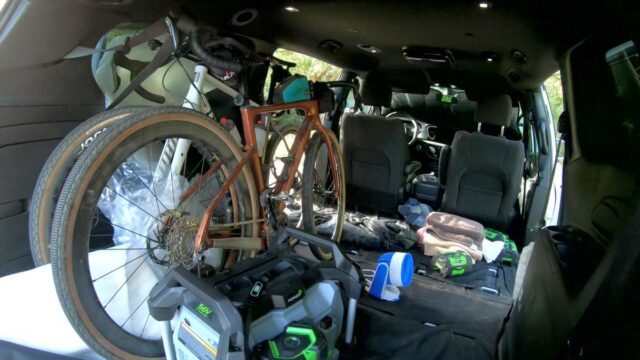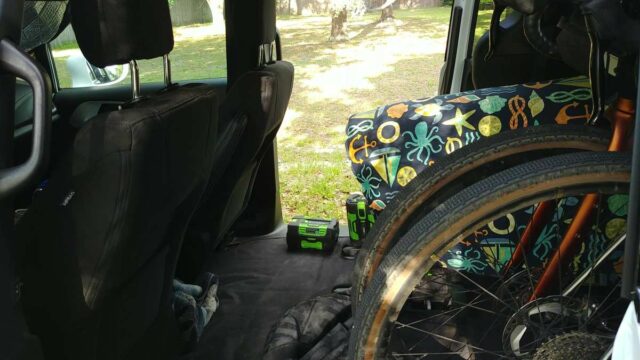 Support Gravel Cyclist:
Buy Me a Coffee – https://www.buymeacoffee.com/gravelcyclist
OR
Patreon – https://www.patreon.com/gravelcyclist
Links of Interest:
Don't forget to Like the Gravel Cyclist Facebook page, follow G.C. on Instagram, and subscribe to our Youtube Channel. We are also on Twitter!