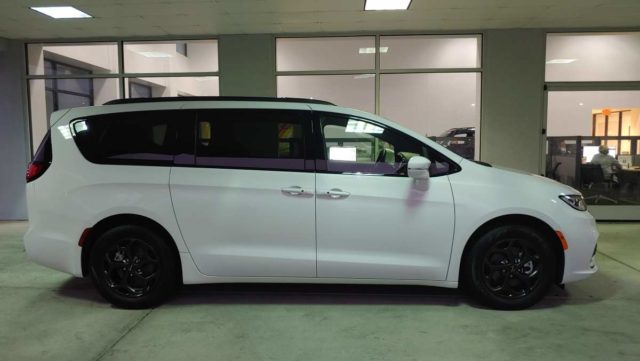 "America's Only Plug-In Hybrid Minivan" – Chrysler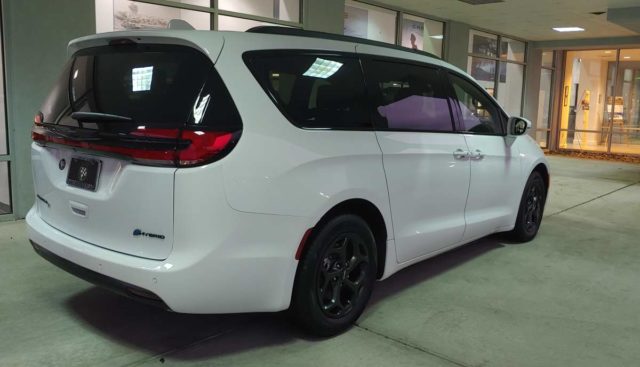 "Offering electric when you want it, and gas when you need it, you can kiss range anxiety goodbye in the Chrysler Pacifica Hybrid. Available on all models including Pinnacle, the exceptional and efficient Hybrid powertrain delivers a pure electric range for local driving and gas range for extended excursions, so you have the freedom to go wherever you want–near or far."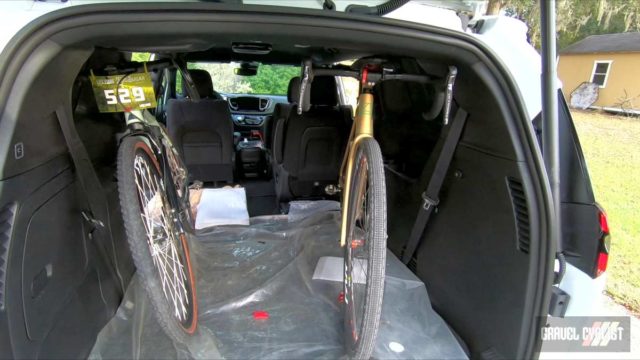 Video – The Ultimate Minivan for Cyclists?
Is this the Ultimate Minivan for Cyclists? JOM of the Gravel Cyclist crew thinks so, it checks / ticks a lot of boxes that most cyclists may find desirable. These vans are not cheap, but with the potential for a $US 7,500 tax credit on the purchase of a new Chrysler Pacifica Hybrid Minivan, the sticker price becomes a little easier to accept.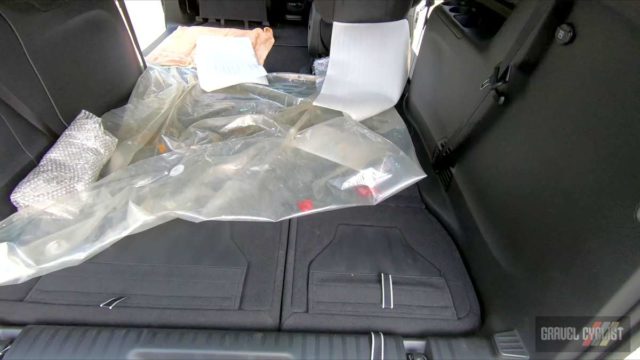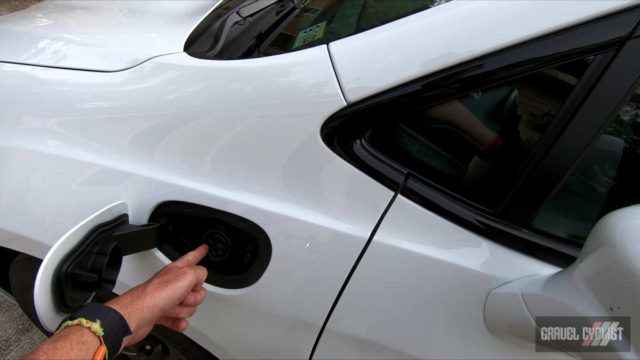 Vehicle Features
32 Miles of Electric Driving Range (JOM has been averaging about 36 – 38 Miles per charge).
488 Miles of Gasoline Driving Range.
520 Miles Total Driving Range.
Carries lots of bikes inside the van, dependent on seat configuration. Three will easily fit inside with wheels on, and 1 x 2nd-row seat present.
No Rack Needed – Hitch racks disrupt vehicle aerodynamics and negatively impact your miles per gallon / kms per litre.
Bikes inside the van keep them safe from the elements and lower the chance of theft.
Car Camping! With just the front seats in place, there is a ton of room. For car camping, two bikes could easily be stored inside the van, with plenty of room for camping mattresses, sleeping bags, blankets, etc, for two people. I'll demonstrate my car camping setup in the Chrysler Pacifica Hybrid minivan sometime soon.
A ton of tech.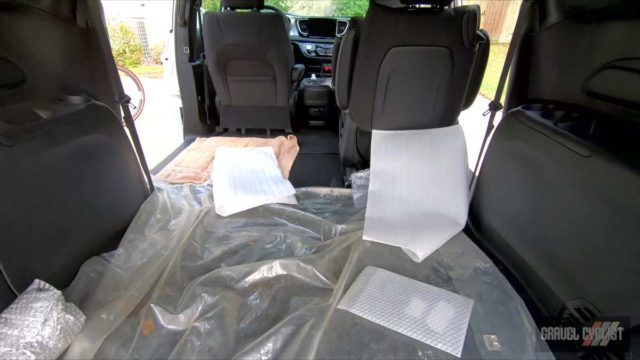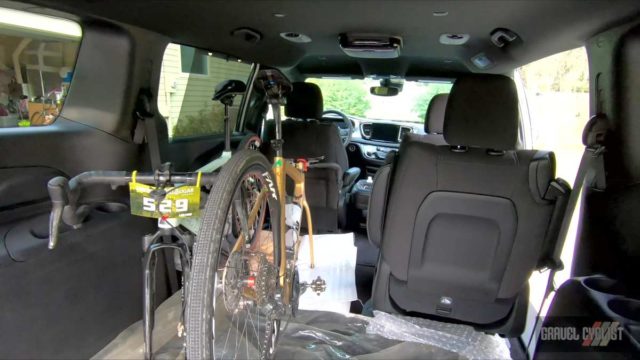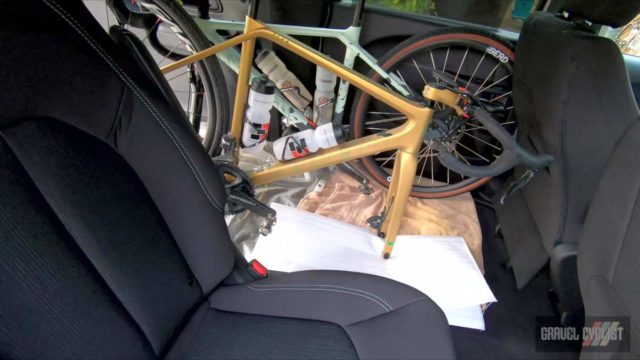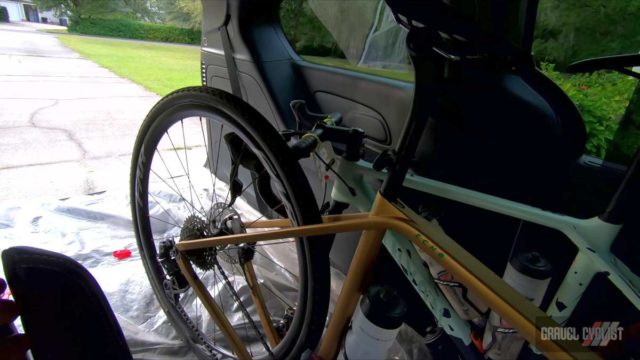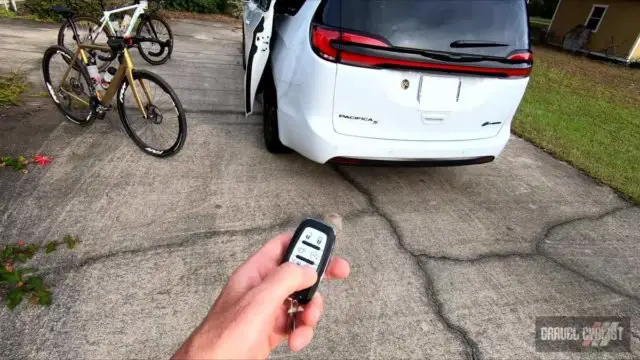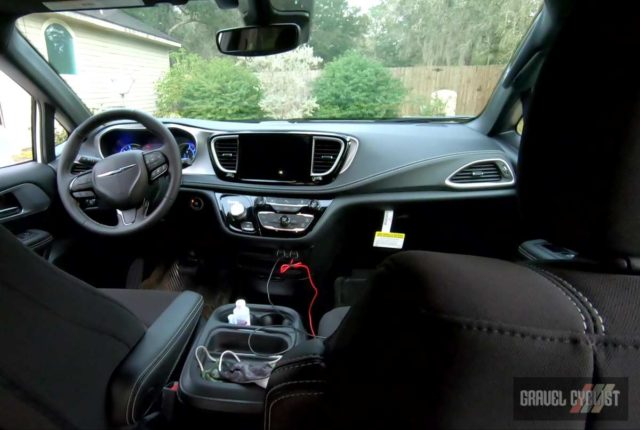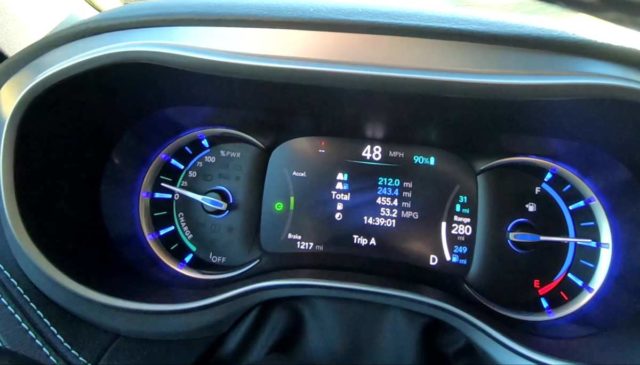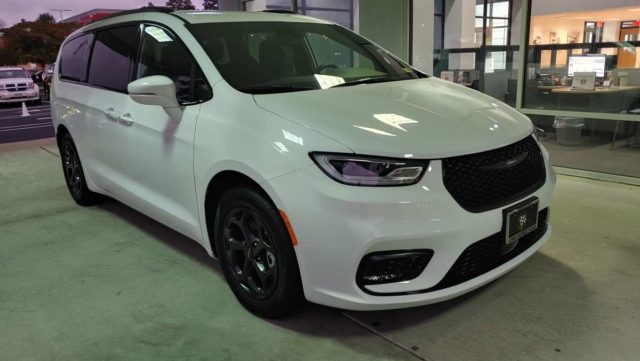 Support Gravel Cyclist:
Buy Me a Coffee – https://www.buymeacoffee.com/gravelcyclist
OR
Patreon – https://www.patreon.com/gravelcyclist
Links of Interest:
Don't forget to Like the Gravel Cyclist Facebook page, follow G.C. on Instagram, and subscribe to our Youtube Channel. We are also on Twitter!