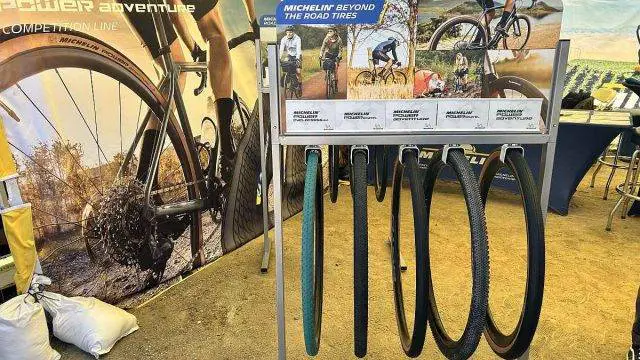 "The MICHELIN® Power Adventure tire, the tire designed for exploring beyond the road." – https://michelinman.com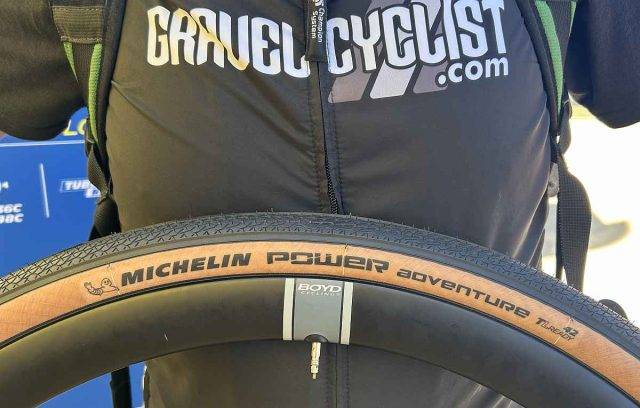 Rolling Efficiency
Durability
Puncture Protection
Michelin Power Adventure Tire: Sea Otter 2023
In this video, JOM of the Gravel Cyclist crew visits Michelin at the 2023 Sea Otter Classic. Many thanks to the Lady Gravel Cyclist for the photographs in this video / article.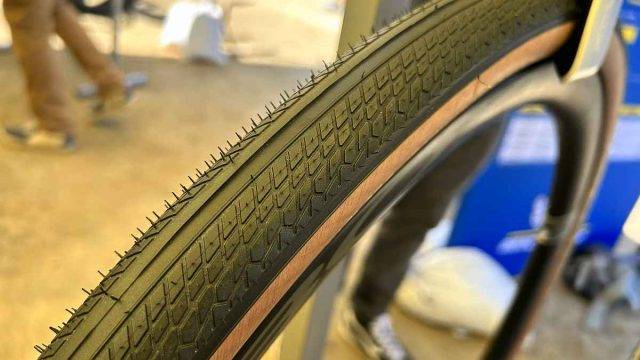 "Speed and efficiency on and off the road thanks to the MICHELIN® Gum-X technology combined with a slick, center tread."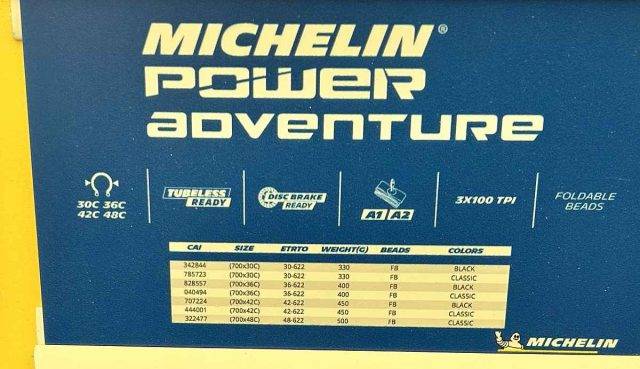 "The MICHELIN® Gum-X Technology, combined with the Power Adventure tread pattern, provides an optimal balance of rolling efficiency and longevity to conquer your next journey."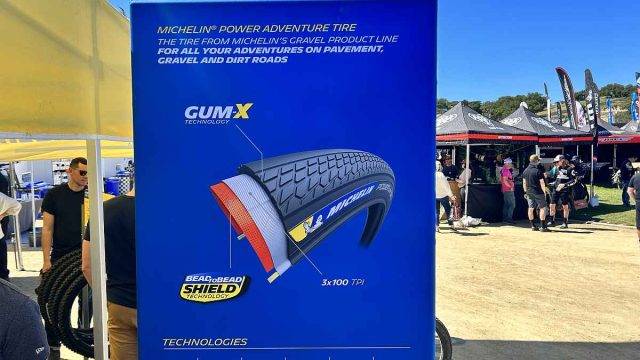 "The MICHELIN® Bead to Bead Shield Technology and 3×100 TPI provides light weight and full coverage puncture resistance with excellent durability."
Available Sizes
700c x 30
700c x 36
700c x 42
700c x 48
Colors – All-black, or tan sidewalls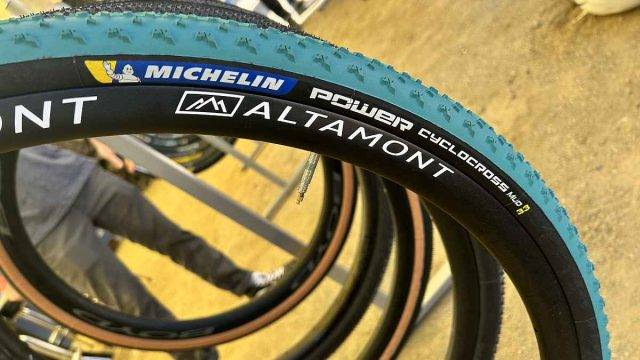 Learn more at the Michelin Website
Support Gravel Cyclist:
Buy Me a Coffee – https://www.buymeacoffee.com/gravelcyclist
OR
Patreon – https://www.patreon.com/gravelcyclist
Links of Interest:
Don't forget to Like the Gravel Cyclist Facebook page, follow G.C. on Instagram, and subscribe to our Youtube Channel. We are also on Twitter!