"Tuscany a succession of beautiful and unique landscapes. Medieval centres interspersed with a stunning nature shaped by man. Lines of cypresses, country houses, medieval villages, streets carved into the tough, marble quarries, the Maremma geometries drawn between sand bars and dunes, crystal-clear sea that refreshes sunny islands. This picture is completed by the unparalleled food and wine excellence offered by this region. Last but not least, the hospitality of the Tuscan people is noteworthy." – Bombtrack Bicycle Company

"The Tuscany Trail, an event that has grown to be one of the biggest bikepacking events certainly in Europe if not internationally, was to be the destination for the Bombtrack team trip in June, 2019."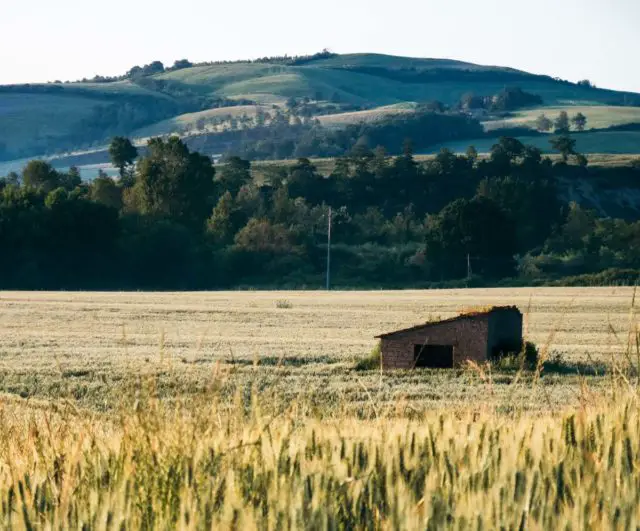 "The promise of sunshine, the beautiful Tuscan scenery and good friends lured us to this spectacular gathering of like minded cyclists. Same route for everyone, uploaded on the GPS, to be covered at one's own pace, without time limit, self-sufficient because adventure is a right that must be within everybody's reach."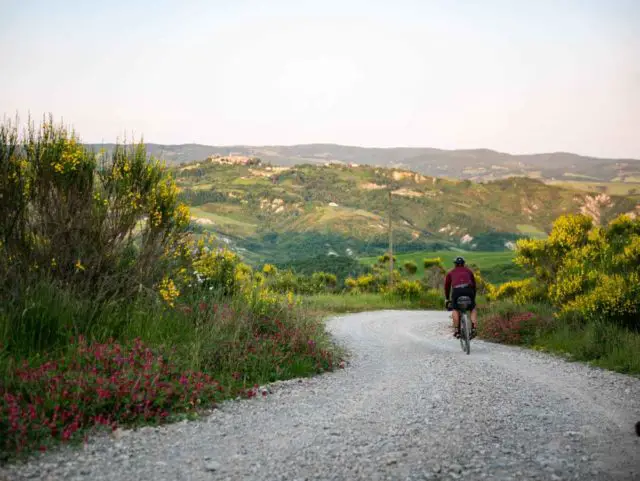 "Ten of us packed our gear and converged from across Europe on the registration point in Massa eager to see familiar faces, meet many new ones, hear their stories, share a laugh or two and join the esprit de corps that the event is renown for."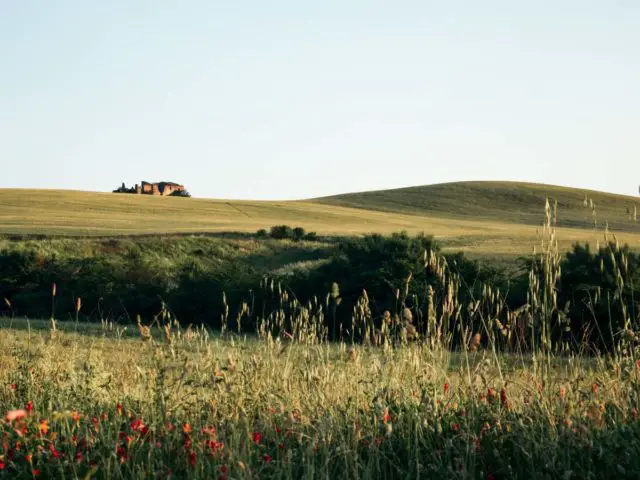 "The route encapsulates UNESCO world heritage sights, Roman buildings from before Christ and towns that feel like you've jumped at least 1000 years back in time."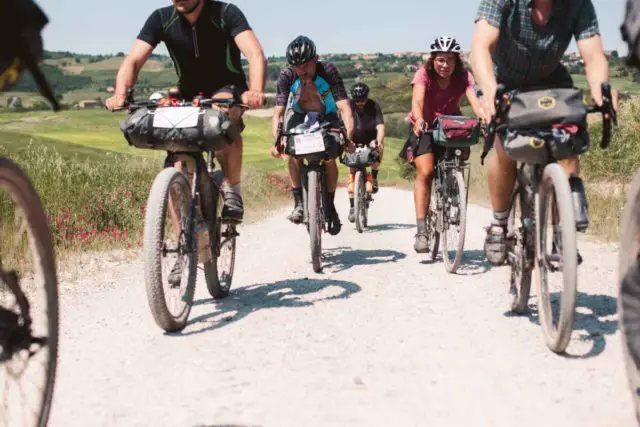 "These amazing centres of culture are surrounded by twisting vineyards, endless olive groves and many 'rolling' hills (hint, they're not!)."
Click the photo below to read the interview with Andrea Borchi, founder of the Tuscany Trail.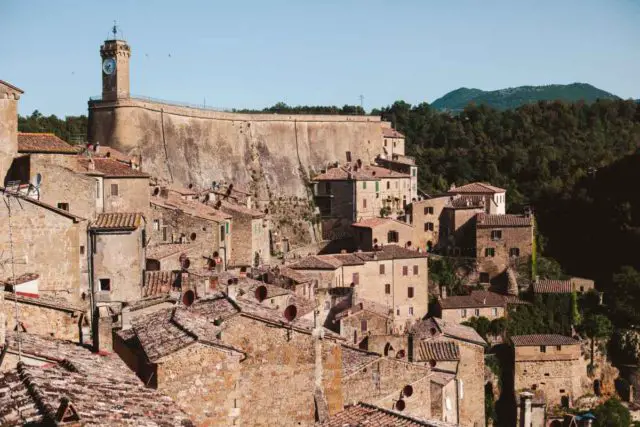 This route prefers the famous white Tuscan roads (a.o..known from "L'Eroica" or the "Strade Bianche" road race) but it also offers secondary paths away from traffic.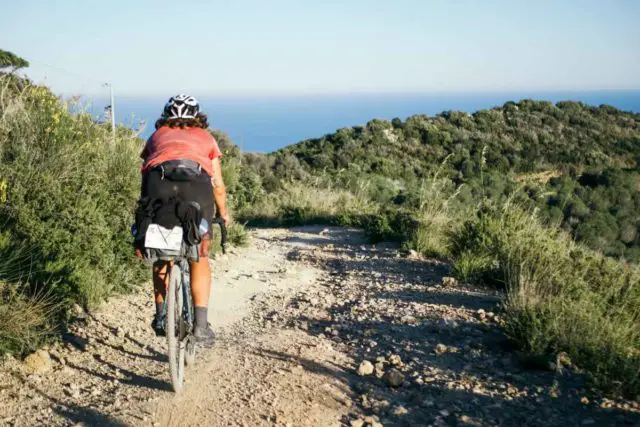 Many words could be used to describe this event but without being exhaustive. The Tuscany Trail allows to see more than 35 different nations together, and you can browse among the many varieties of bicycles chosen by participants, ranging from Mountain – to Gravel / Allroad-bikes.