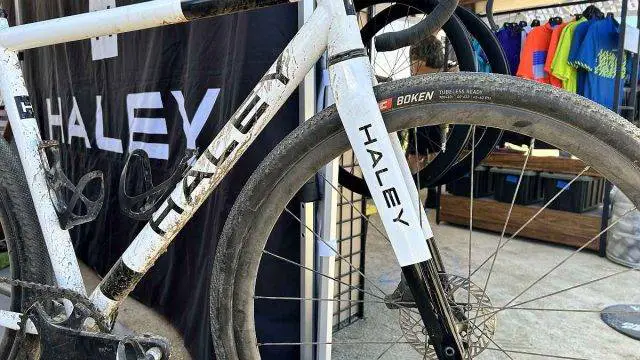 "Titanium has long been regarded as the "forever bike" material — a smooth ride, extremely durable, yet lightweight, stiff, and strong. It's got all the right buzzwords. In a cycling world dominated by carbon, our opinion is that Titanium can provide as good a ride if not better, plus have the longevity and durability that can't be guaranteed by carbon." – https://haleycycles.com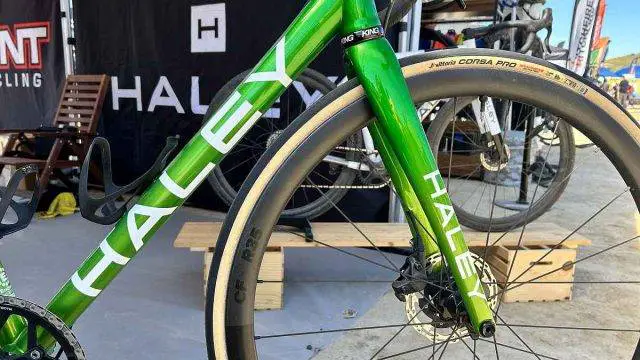 "It's a frame that we want to ride: in stock form, it's a geometry designed to be fast, zippy, and fun; an oversized Ti tubeset to make it feel right under power and torque; the industry standard Enve Carbon road, all road, or gravel fork for the best front end ride quality and integrity; quiet and clean internal routing; flat mount disc brakes or standard caliper brakes; and room for your preference of tire width and gearing, based on getting you the best combination of grip, comfort, and speed."
Haley Cycles Custom Titanium: Sea Otter 2023
In this video, JOM of the Gravel Cyclist crew visits Haley Cycles at the 2023 Sea Otter Classic. Many thanks to founder, Ming Tan for his time, and Lady Gravel Cyclist for her photos in this video.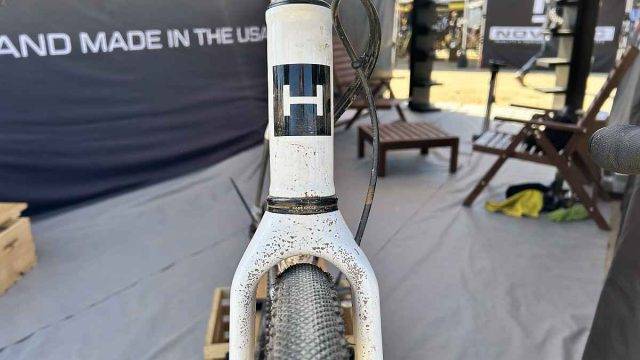 Continued from Above:
"We can build your dream bike as a road bike, all road bike, gravel bike, or even as a hardtail mountain bike. It can be built with a stock geometry, but ideally, we build it custom just for you. And to make it easier, we do not charge any extra for custom. No nickel and diming, and no hidden charges. When you order a Haley, you're getting a bike built exactly for you; for where you ride, and how you ride."
Learn more at the Haley Cycles Website.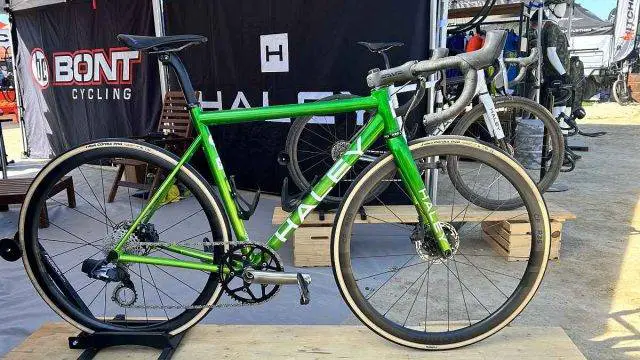 Additional Photos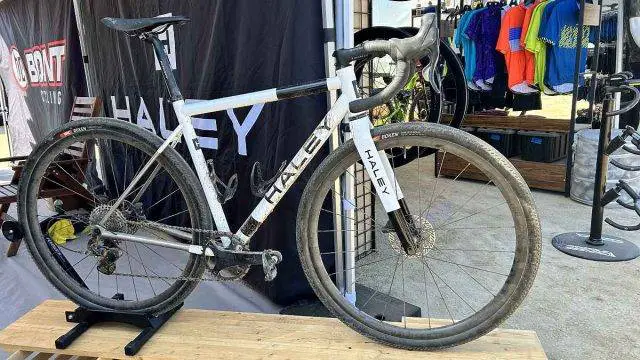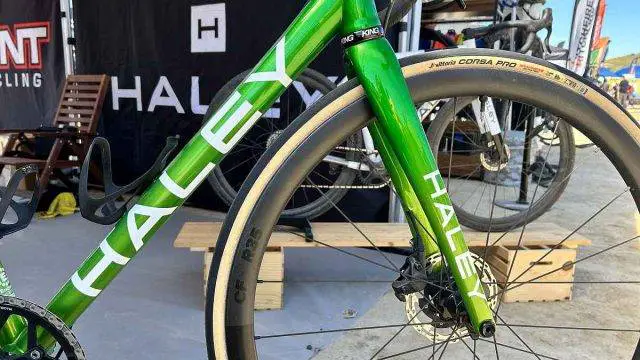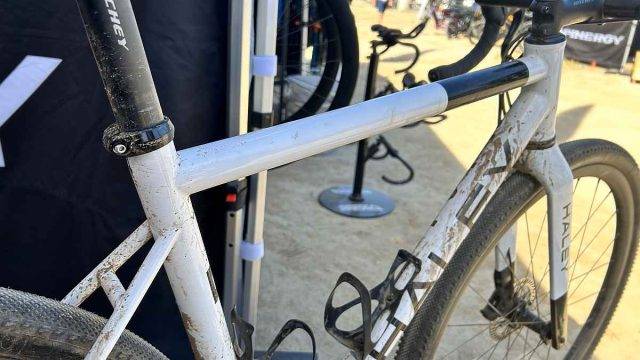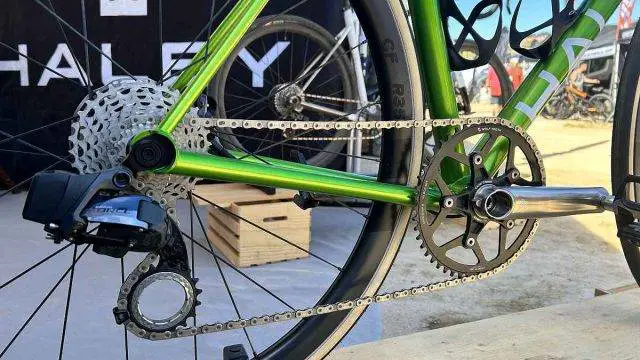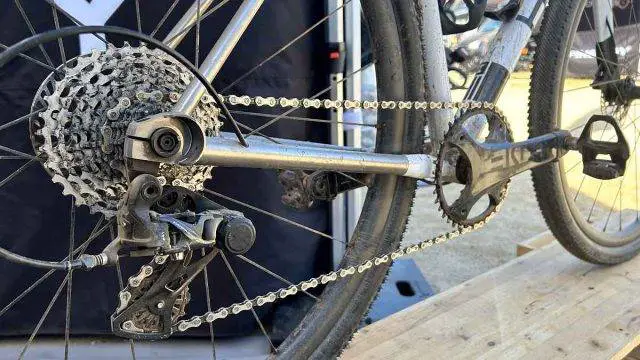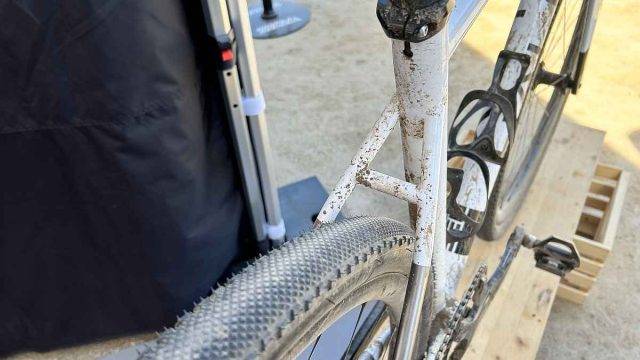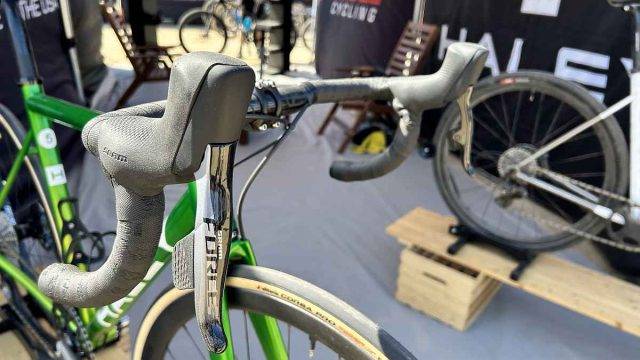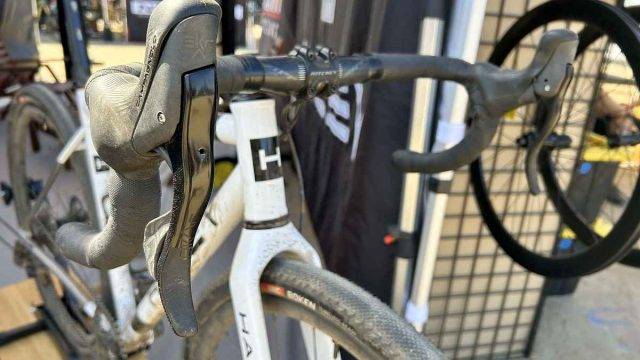 Support Gravel Cyclist:
Buy Me a Coffee – https://www.buymeacoffee.com/gravelcyclist
OR
Patreon – https://www.patreon.com/gravelcyclist
Links of Interest:
Don't forget to Like the Gravel Cyclist Facebook page, follow G.C. on Instagram, and subscribe to our Youtube Channel. We are also on Twitter!