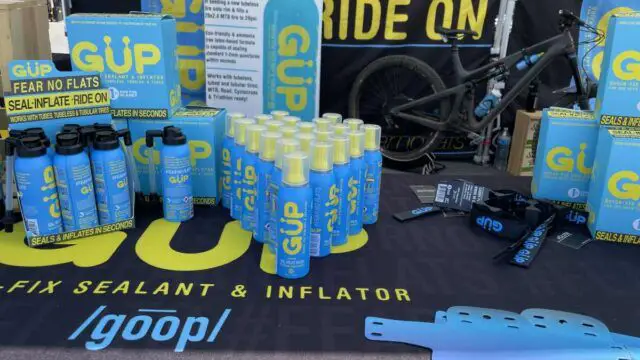 The Ultimate Backup Plan
"Our foaming formula can seal and inflate your tires in seconds and injects straight through the valve core; with no extra tools required and no need to remove your wheel. You can be back on your ride in no time." – GUP Industries
Video from Sea Otter 2022
Alternative Video Link for those reading via email subscription.
Continued from Above:
"GÜP packs a punch! Our 125ml canister gives riders a chance to fill and seal tires of numerous sizes in all categories of cycling; while also working with tubeless, tubed and tubular tires. With two easy-to-use adapters for cyclists to choose from, GÜP has been considered the ultimate backup plan for cyclists all over the world."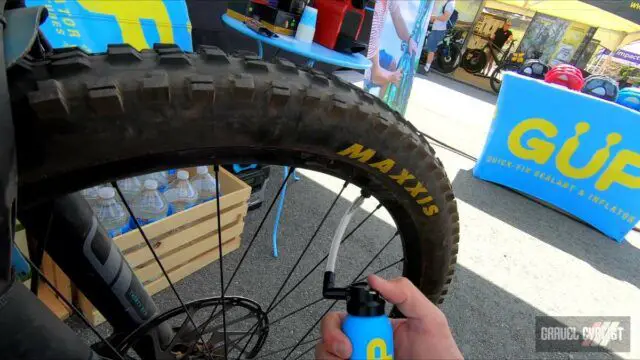 Focus on the Ride, not the Fix
"GÜP gives riders a chance to get back in their saddles faster; whether they're racing and want to remain competitive, or on a weekend ride with inpatient friends who don't like waiting to watch tires being repaired."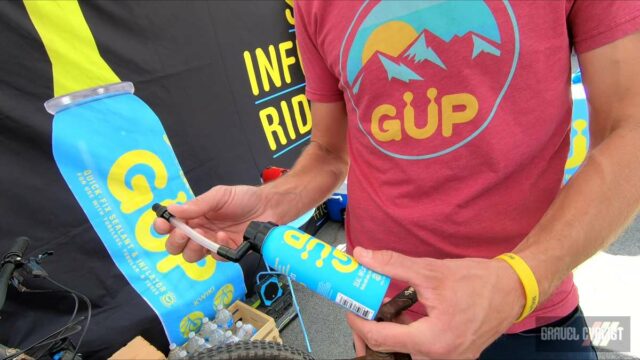 "A GÜP canister also has enough pressure to reseat a burped tubeless tire, which is why it has quickly become a reliable way for enduro-racers and mountain bikers to avoid those dreaded DNFs on race day, or hiking back to the trailhead while training."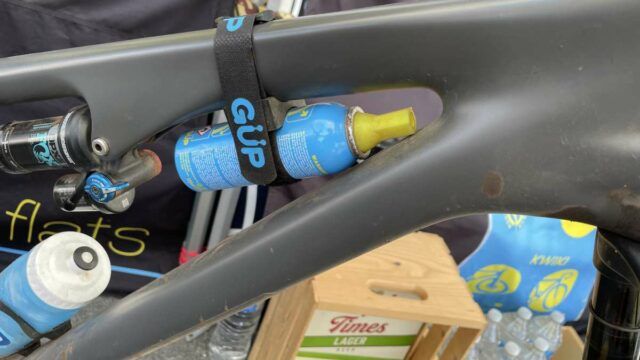 "Our latex-based formula is compatible with most sealants on the market; both latex and non-latex based." – Works great with Orange Seal Endurance Formula, as tested by JOM of Gravel Cyclist.
Support Gravel Cyclist:
Buy Me a Coffee – https://www.buymeacoffee.com/gravelcyclist
OR
Patreon – https://www.patreon.com/gravelcyclist
Links of Interest:
Don't forget to Like the Gravel Cyclist Facebook page, follow G.C. on Instagram, and subscribe to our Youtube Channel. We are also on Twitter!