"ISEN is built upon the award-winning heritage of UK custom frame builders Hartley Cycles and Talbot Frameworks. Allowing us to combine handcrafted elements with cutting edge frame building technologies, so we can deliver bikes that are at the forefront of frame geometries and are finished to the highest standard. From our custom cable routing to hand-finished headbadges everything is meticulously crafted and a result of our experience. We've designed and built bikes for 100's of riders, so you know if we spec something, we did because it's the best part available for your bike." – IsenWorkshop.com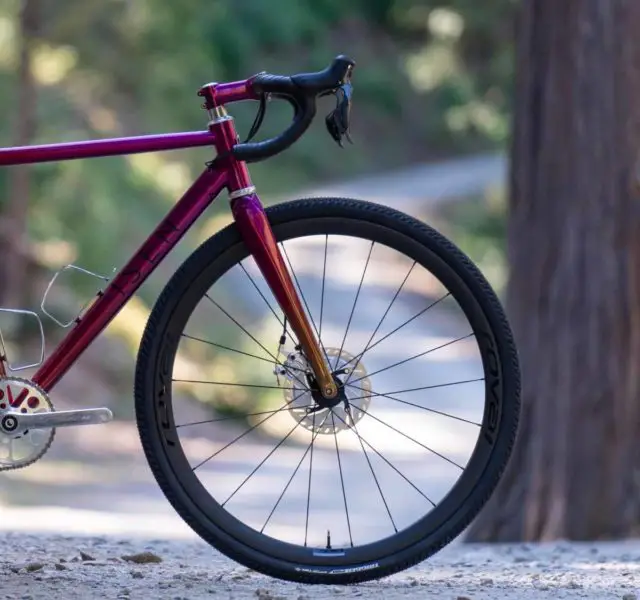 Unfortunately, there is nothing to be found on Isen's website about the Allroad model, but below is a little about their fit and geometry philosophy.
"People come in all shapes and sizes, and so our bikes do too. We have a broad range of stock sizes, from a 47cm to a 61cm, so the size you choose can be exactly right, whichever end of the height spectrum you are! What's more, the geometry of each of our sizes has been individually designed so that precise and confident handing is maintained across ALL sizes. We don't design the easy way. Instead, we tailor each element of the bike to work best for a specific size frame and rider."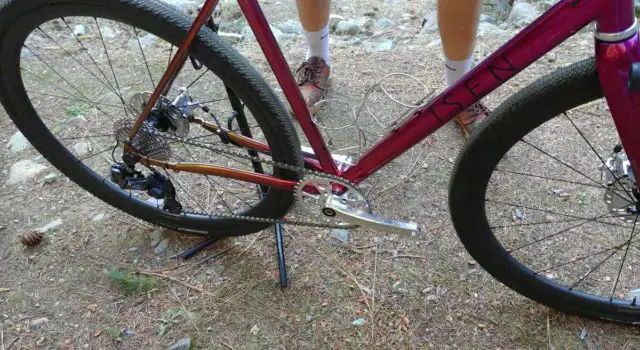 "We don't design specific bikes for specific genders, as we believe this is at best unnecessary and at worst a disservice and we won't put flowers and butterflies on your bike – no matter how much you might want them."
This beautiful bike was part of the 2019 launch of Roval Component's Terra CLX and CLX EVO line-up of carbon gravel wheels. The bike was supplied by Mike from Blacksmith Cycle of Toronto, Canada.
Links of Interest:
Blacksmith Cycle – Roval Components – Isen Workshop
Cover photo by Billy Sinkford of Echos Communication
Thanks for watching!
Don't forget to Like the Gravel Cyclist Facebook page, follow G.C. on Instagram and subscribe to our Youtube Channel. We are also on Twitter!