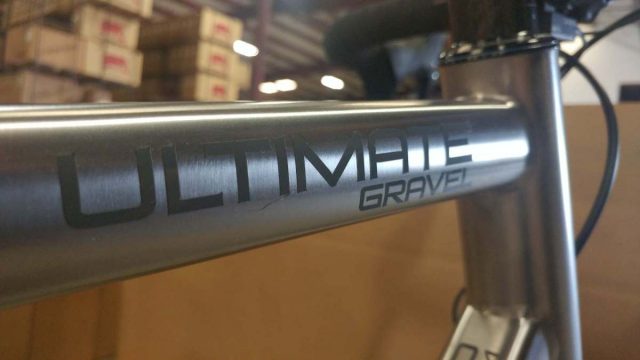 "It started with a guy who wanted a better bike than what he was riding in 1986. Leftover titanium tubes from a chemical job were used to make a frame. Frame after frame was made and in 1987, shown at the Long Beach bike show. Thus began the journey that would make Litespeed the go to authority on titanium bicycles." – Litespeed.com
A lot of water has passed at Litespeed since that time. But, this article focuses on the present-day Litespeed, who still call Chattanooga, Tennessee, home.
To say that gravel cycling is the biggest growing genre in the world of cycling is probably an understatement. I don't have sales figures at hand to quantify that statement, but I'm going to assume sales have exploded, based on the sheer number of new bikes and related accessories available from virtually every manufacturer.
Litespeed has not been remiss with producing their own bike offerings for this growing segment. Starting with the original Litespeed T5G (see my review here), the company has expanded their range to include the "Gravel" and "Cherohala SE" models. Not one to rest on his laurels, Brad DeVaney, head of Product Design and Development at Litespeed Titanium Bicycles, is working with his team on a new bike, simply known as "Ultimate Gravel".
In the video below, Brad covers the details of the new bike (still a prototype), which is a homage to Litespeed's original Ultimate, the road bike made famous by the L.A. Sheriff professional cycling team in the early to mid 1990's.
Litespeed Ultimate Gravel Gallery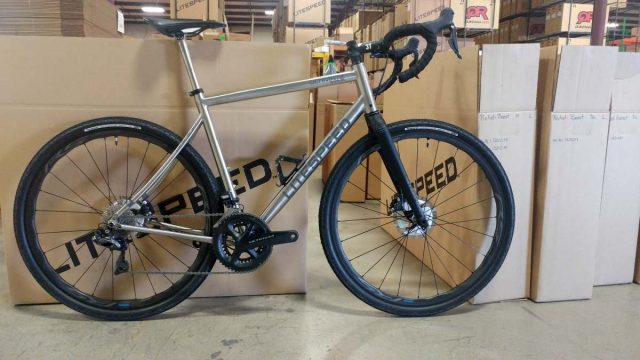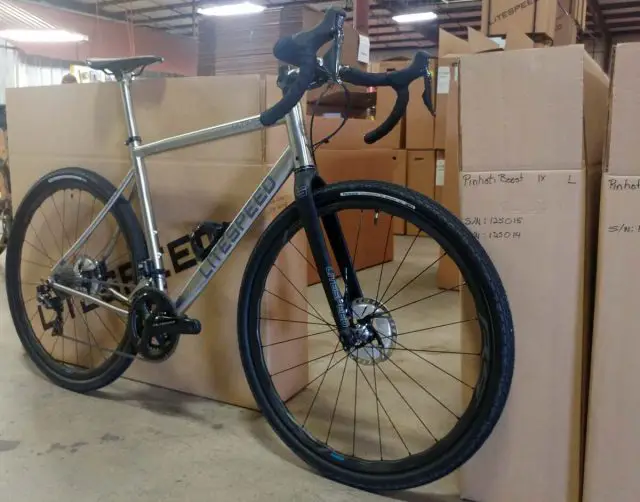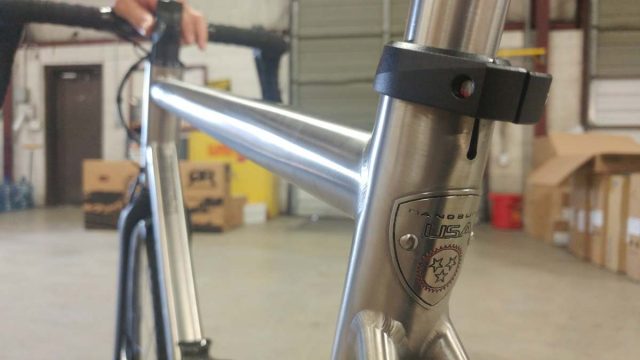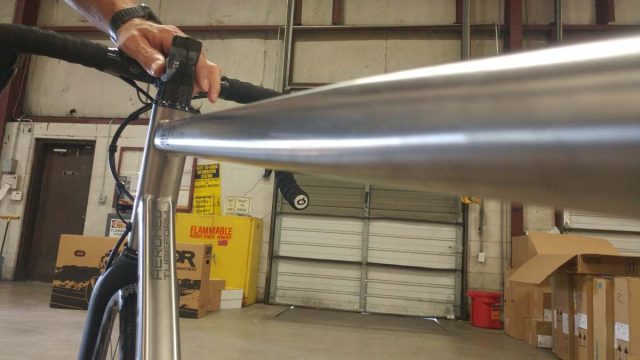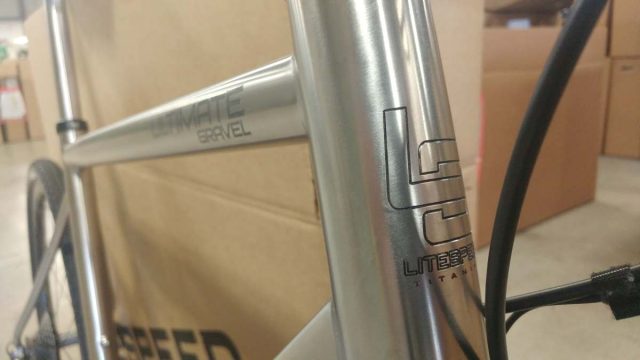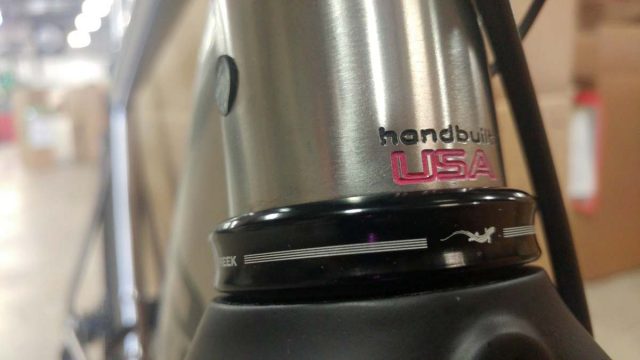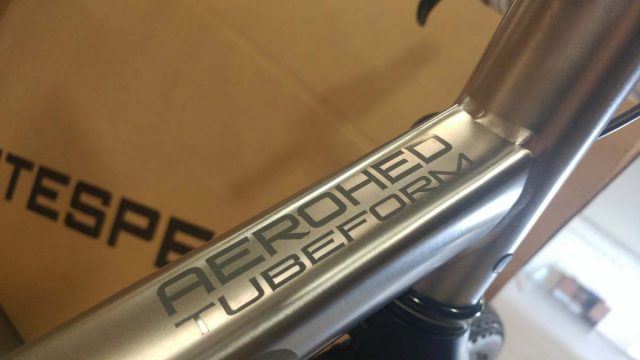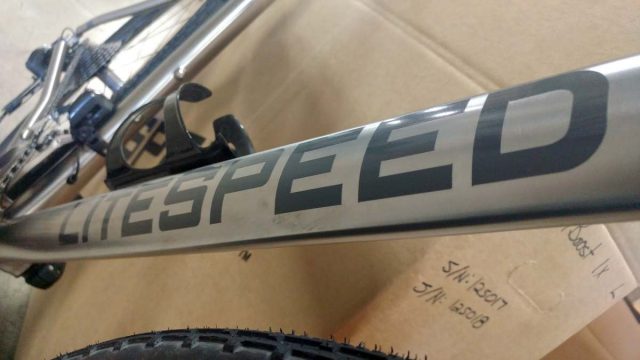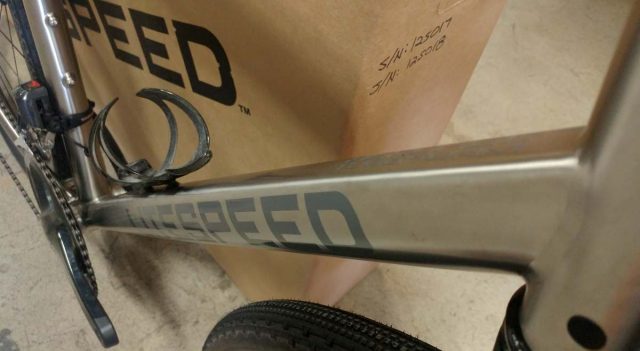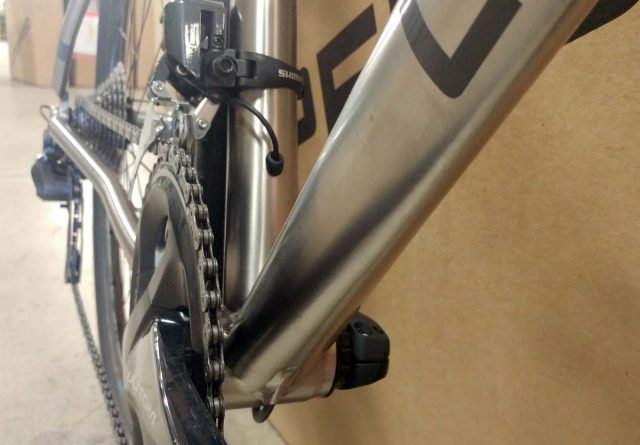 Notice the rear brake housing. It exits the frame just forward of the bottom bracket, to run externally beneath the non-drive side chainstay.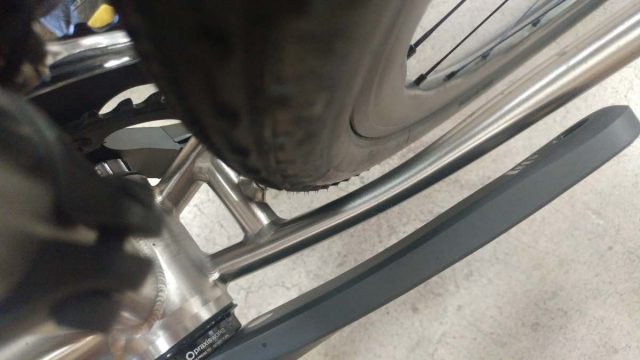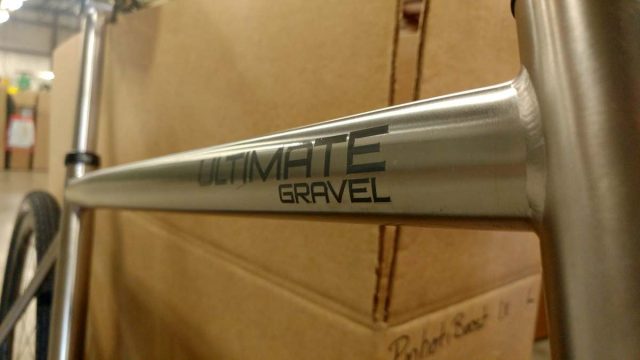 Litespeed Ultimate Gravel Gallery – Brad DeVaney's bike straight from the 2018 Dirty Kanza 100 (Half-Pint)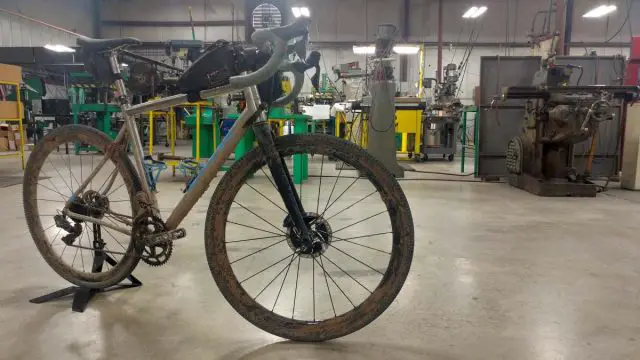 We could have cleaned up Brad's bike for the photos, but thought it best to leave it caked with Kansas mud, as raced at this year's "Half-Pint" Dirty Kanza 100.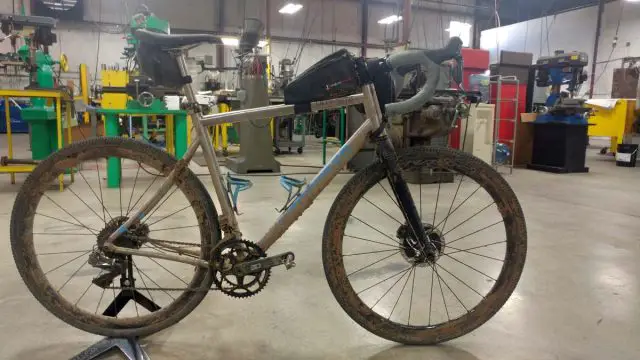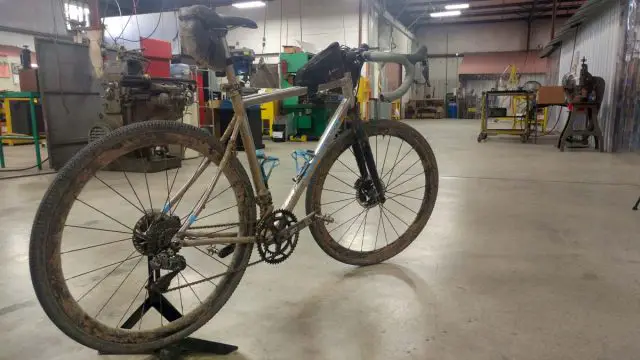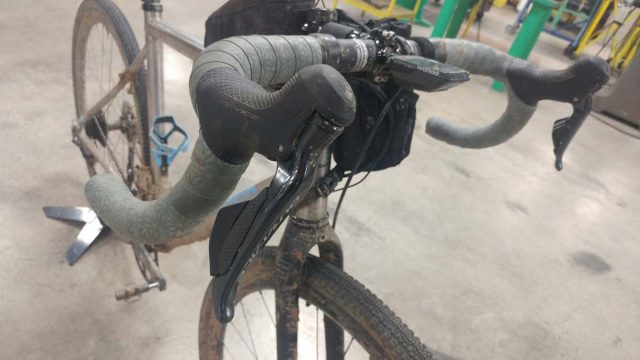 Brad rode Shimano's top-tier Dura-Ace Di2 groupset at DK100.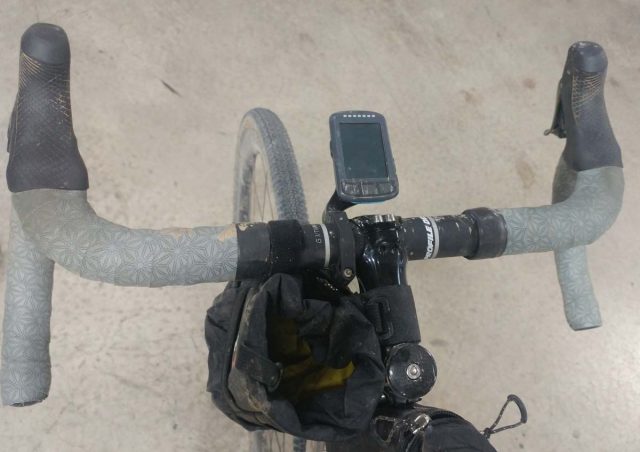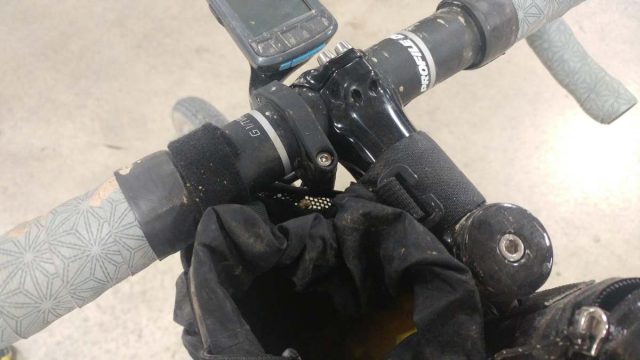 Above, a Revelate Designs Mountain Feedbag is lashed to the Zipp stem.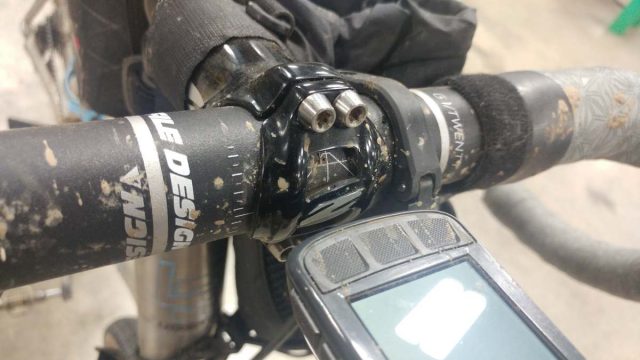 Profile Design handlebars and a Wahoo Elemnt Bolt GPS computer.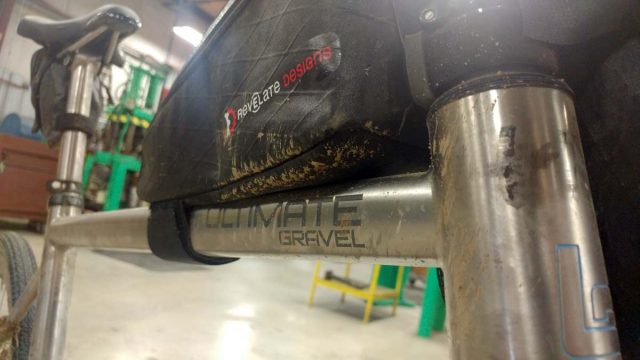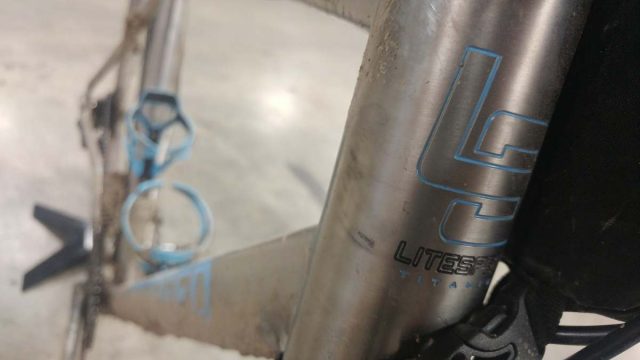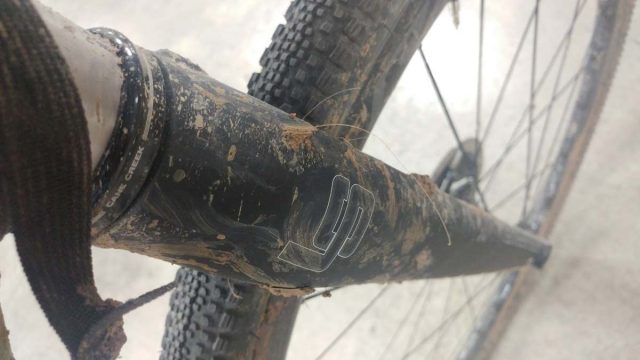 Litespeed's carbon gravel fork has a ton of tyre clearance.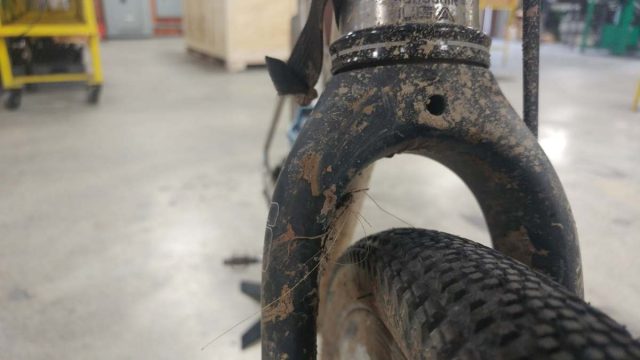 And mounting points for fenders, etc.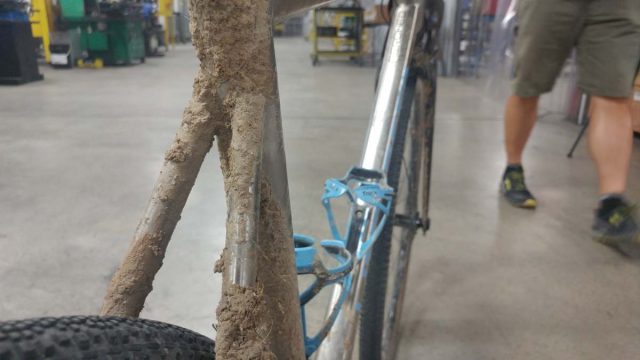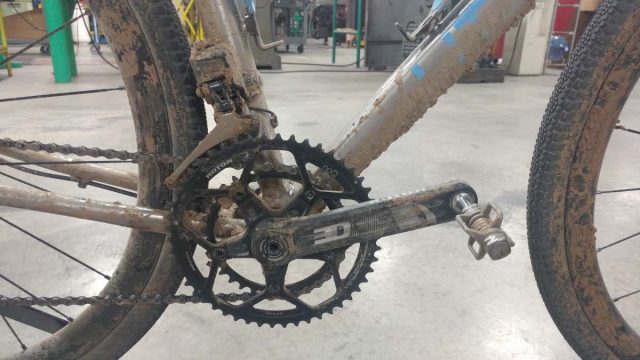 Rotor 3D+ crankset fitted with Rotor's 50/34 round chainring pair and Crank Brothers Egg Beater pedals.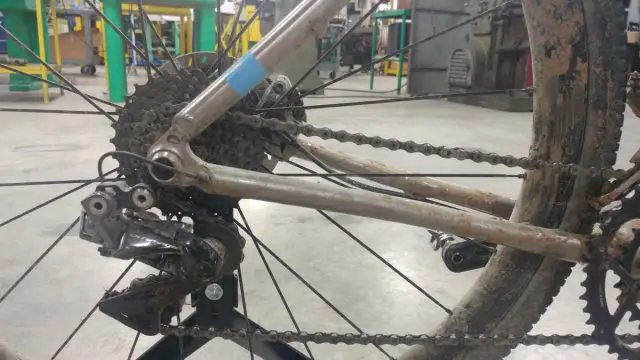 Shimano Dura-Ace 9150 Di2 rear derailleur paired with an Ultegra CS-R8000 11-30 11-speed cassette. To see more about the range of this rear derailleur, check out our tinkering video.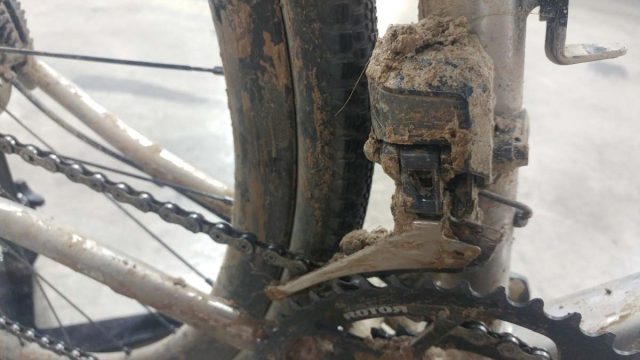 Shimano's line of electronic derailleurs work flawlessly in the worst of conditions. Unlike the mild muddy conditions experienced by DK200 riders at this year's Dirty Kanza gravel race, many of the 100-mile "Half-Pint" entrants experienced very muddy, challenging conditions.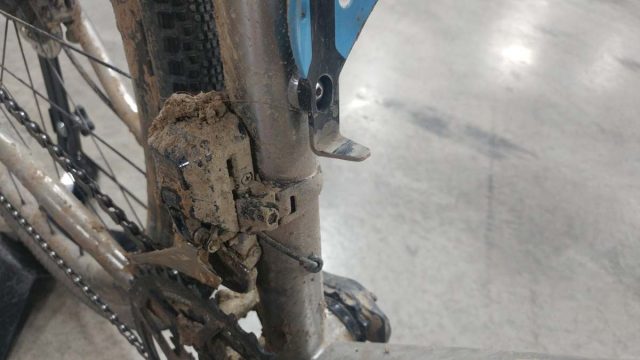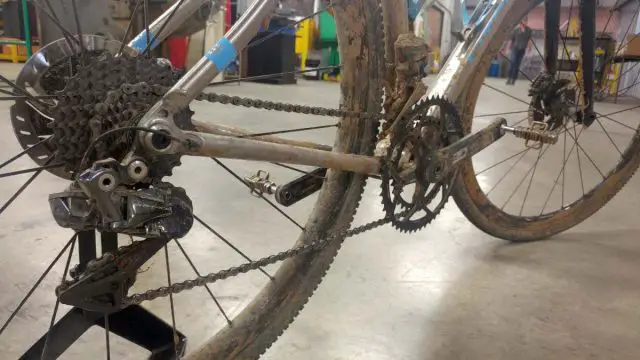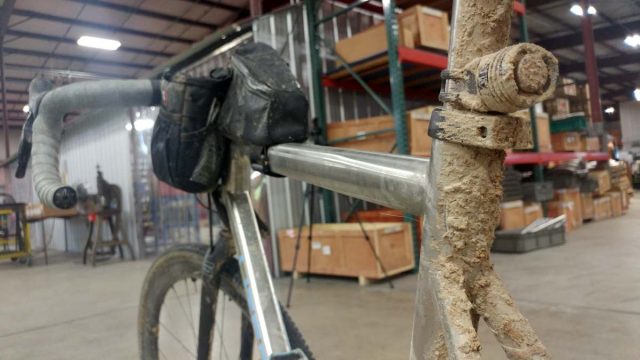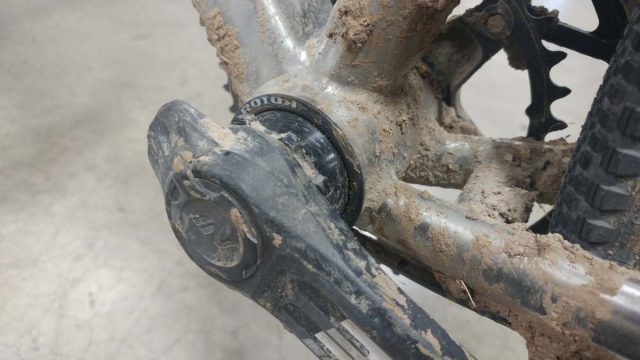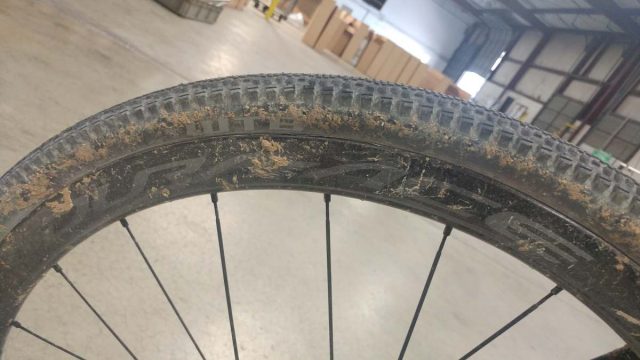 Above, top-flight Shimano Dura-Ace carbon wheels, configured tubeless with WTB Riddler 700c x 37mm tyres, which measured about 40mm on these wheels.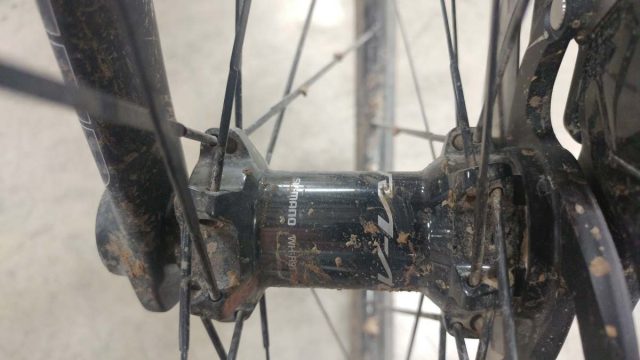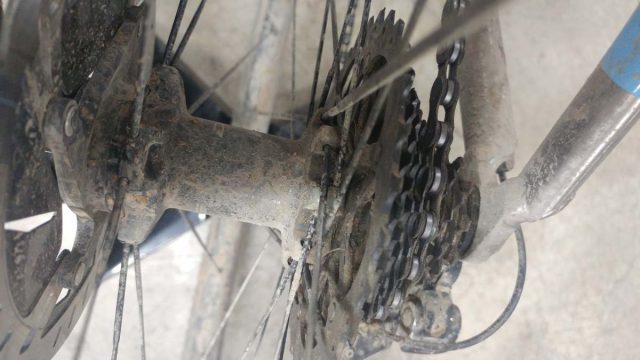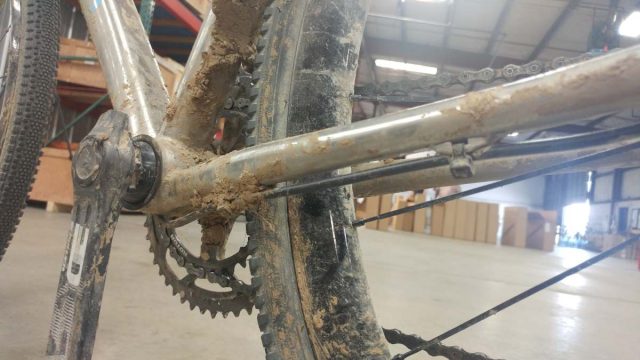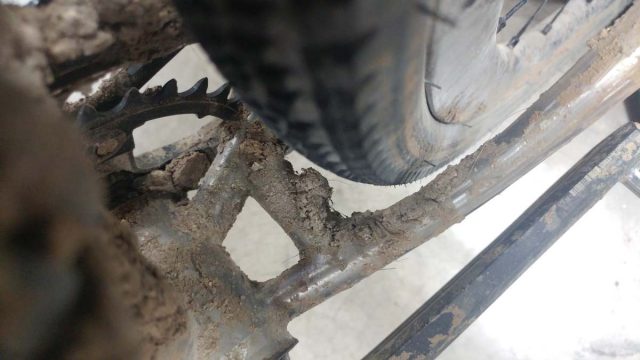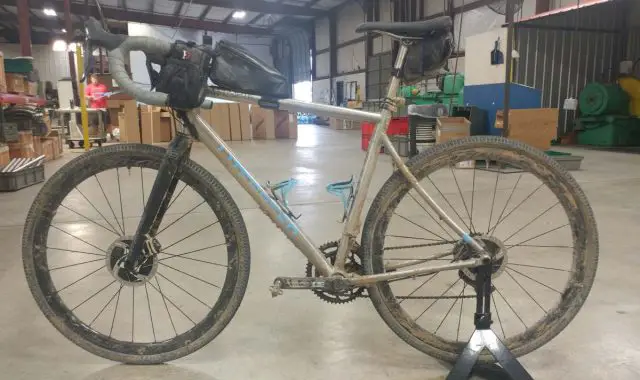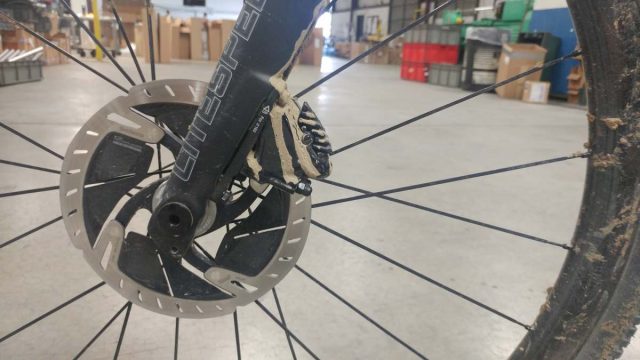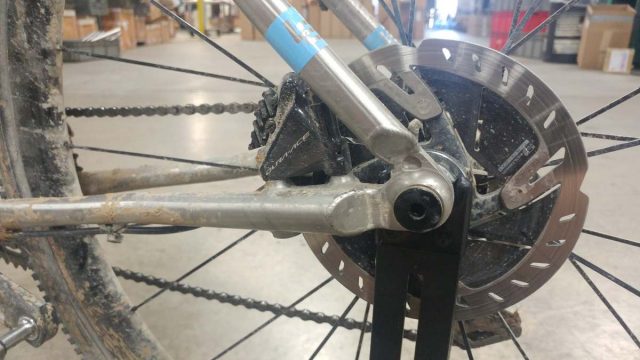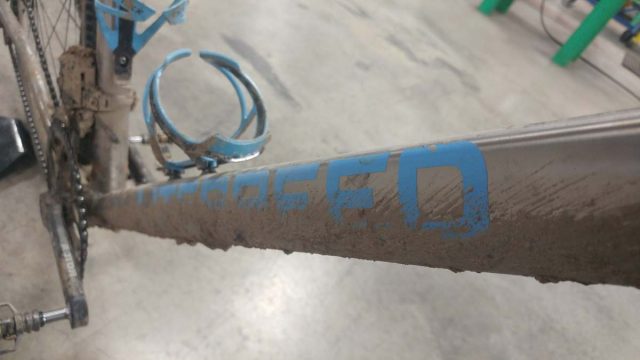 Litespeed has wisely chosen the venerable 27.2mm seatpost size for their new aero titanium gravel bike.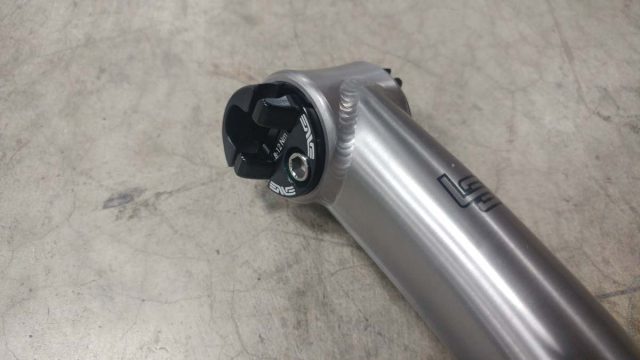 Enve's seatpost clamp fits into the sculpted top section of the Litespeed titanium seatpost.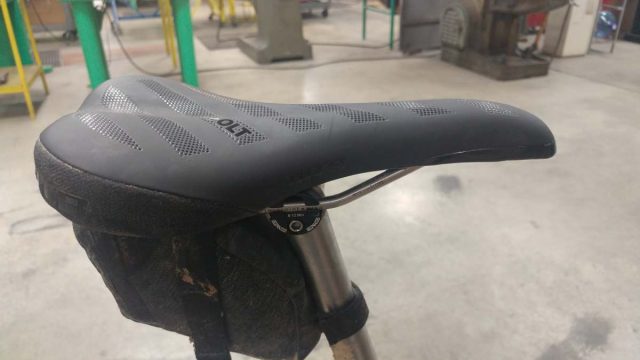 Litespeed's Ultimate gravel bike is still in prototype form, and thus, no date has been set for the bike's availability for retail sale. Be sure to watch this space for updates!