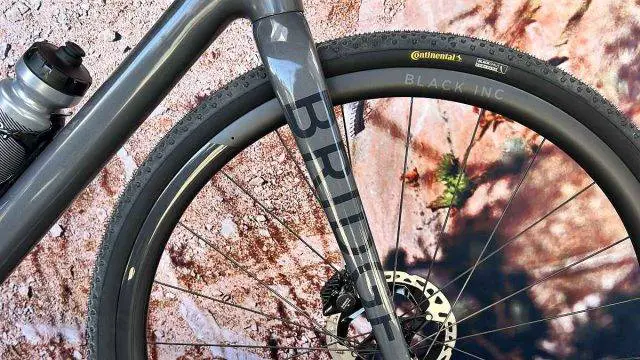 Made in Canada. "ENGINEERING. DESIGN. MANUFACTURING. COMMUNITY. UNDER ONE ROOF."
"BRIDGE was founded with a vision to create a better carbon bike. One that is designed, precision-engineered and built locally. One that is hand-crafted in North America by a team with an unparalleled passion for attention to detail, from product to experience. One that celebrates the relationship between rider and bike, the places you choose to ride, and the community that riders create." – https://bridgebikeworks.com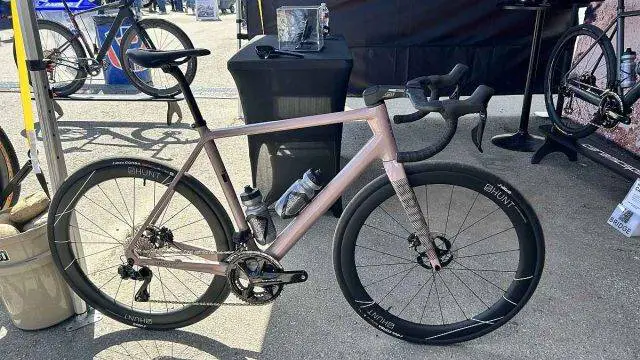 Bridge Surveyor
"We looked at the needs of modern road and gravel riders and created a bike perfect for 90% of the riding most of us do. An N+1 destroyer. Not a hardcore gravel bike, not a dedicated crit racer, but for everything in between."
Bridge Bike Works Surveyor: Sea Otter 2023
In this video, JOM of the Gravel Cyclist crew visits Bridge Bike Works at the 2023 Sea Otter Classic. Many thanks to the Bridge staff, and Lady Gravel Cyclist for the photographs in this video.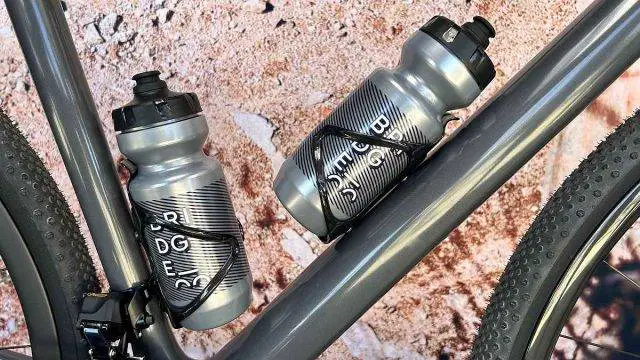 Continued from Above:
"You could legitimately win a grand tour on a Surveyor. But you could also win Unbound on a Surveyor. That's what we set out to accomplish. A bike that excels on 28-40 mm rubber."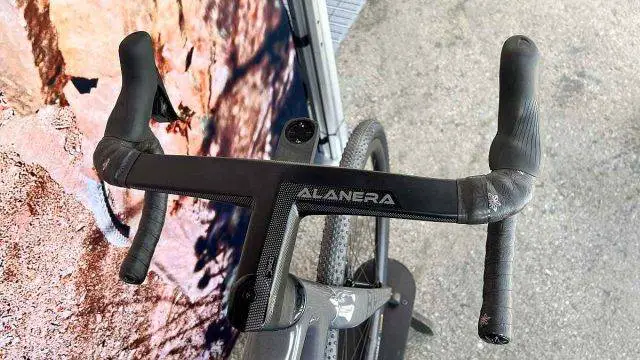 "(Oh, and the "perfect" chainstay length? 417 mm. Tight enough for road racing, but long enough to house a 700×40 mm tire)."
Details
COMFORTABLE
"It's (almost) all about the seat-tube! We started with a sloped top tube (8-10 degrees) which allows for more seatpost exposure and thus more compliance. After much engineering and analysis we chose to use a round seat-tube for a 27.2 seatpost: it is lighter, more durable, but more than anything, it is MORE COMFORTABLE."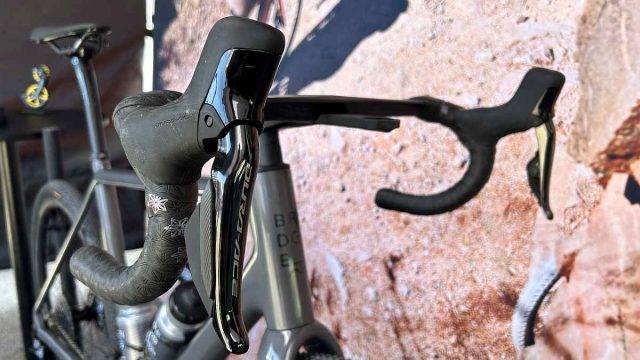 STIFF
"The downtube is around 60mm in diameter, creating monstrous power transfer. Up front, the proprietary fork with tapered steerer was designed to rail without beating you up. Plus, there are near limitless cockpit combinations that you can choose based on your preferences."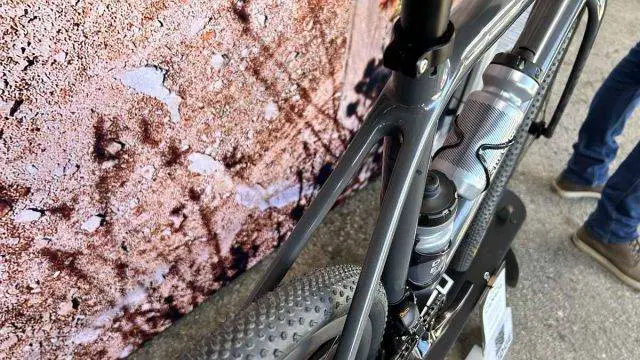 LIGHT
"At ~900 grams (no fork or paint) it is close to best in class for the all-road category. Because the Surveyor is handmade to incredibly high standards and quality controlled at every step – achieving light weights without sacrificing durability is a reality."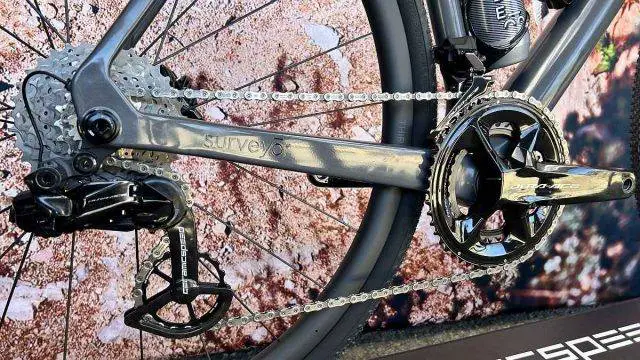 VERSATILE
"BIG. TIRES. RULE. We promise. For most riding, from neglected Canadian roads to light gravel and dirt, a 30-35 mm tire is pretty much perfect. So we kept it simple, we designed a race bike that will take massive tires. Up to 40 mm… officially… Wink."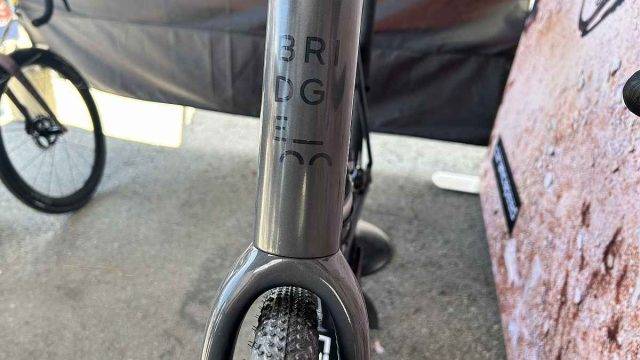 AERO
Why be slower if you don't have to? We don't give up comfort for our aerodynamics, especially since frontal aero is the key.
• Fully internal cable routing
• Wider fork stance for aerodynamics with bigger tires
• D shaped downtube
• Proprietary fork for ideal fork-to-frame transition
• Stack and reach within 5% of most race bikes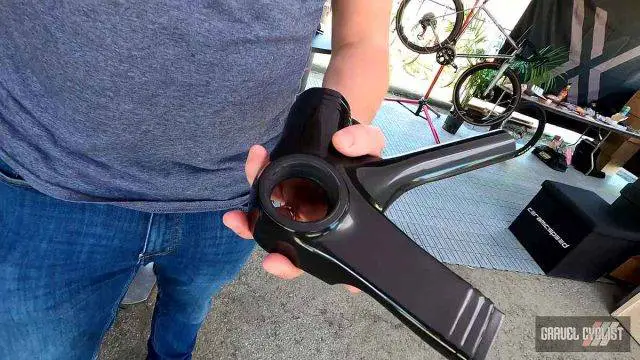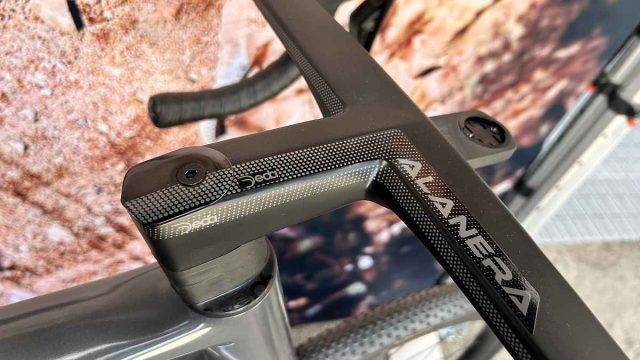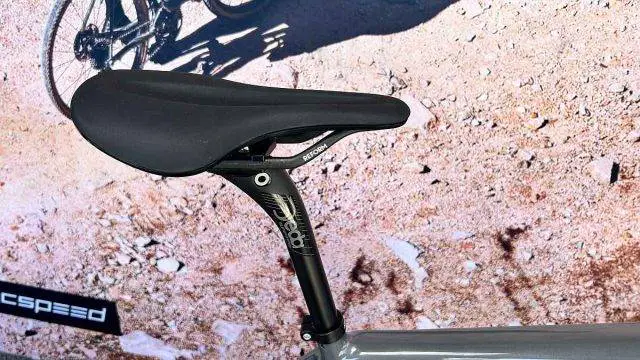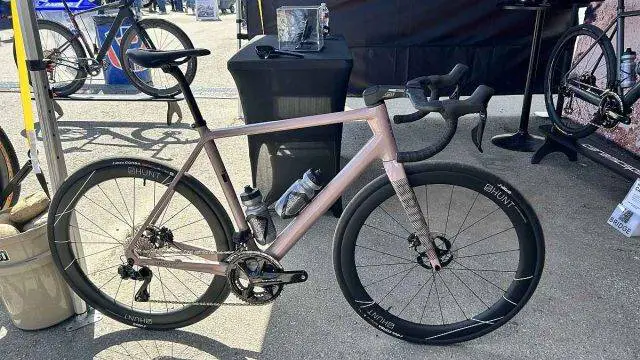 Learn more at the Bridge Bike Works Website
Support Gravel Cyclist:
Buy Me a Coffee – https://www.buymeacoffee.com/gravelcyclist
OR
Patreon – https://www.patreon.com/gravelcyclist
Links of Interest:
Don't forget to Like the Gravel Cyclist Facebook page, follow G.C. on Instagram, and subscribe to our Youtube Channel. We are also on Twitter!