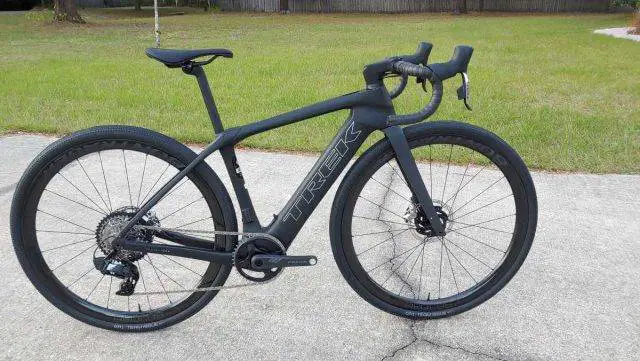 "Trek recently released the all-new Domane+ SLR, a natural-feeling performance e-road bike with an unprecedented weight-to-speed ratio. Weighing in at just around 11.8 kg with a 28 mph (25 km/h in Europe) max assist, the Domane+ SLR is an electric road bike unlike any that have come before." – https://TrekBikes.com
2023 Trek Domane Plus SLR Video
Alternative Video Link for those reading via email subscription.
In this video, JOM of the Gravel Cyclist runs through many of the standout features of the all-new Trek Domane Plus, as a preview to a coming long-term review. Several variants of the Domane are on offer, this be the Domane Plus SLR 9 eTap (Red) in 50cm, we have a 54cm sample inbound a little later.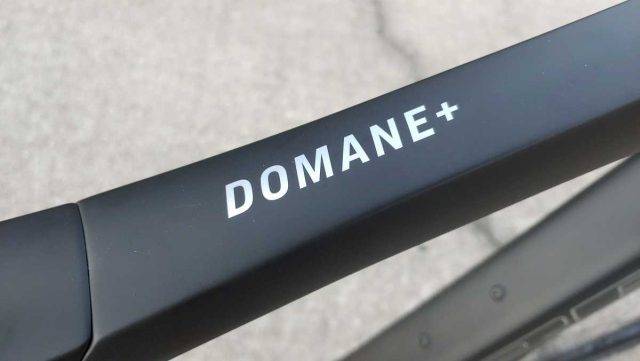 Love or hate them, E-Bikes are here to stay, and they have many uses:
Enable a friend / partner who doesn't ride as much to join their friends / partners who possess a higher level of fitness.
Athlete Recovery – The intended use of this review sample of the Domane Plus. In the company of the currently recovering from surgery Lady Gravel Cyclist, JOM of the Gravel Cyclist crew will be taking a road trip into New England and beyond. The Domane Plus will help LGC reclaim fitness, and likely hurt JOM considerably more than usual, every time the road tilts upward.
Gravel Use? Yep, this bike will fit 700c x 40mm tyres no worries at all.
Motorpacing? Yep! LGC will be dragging JOM about the place at some point, as he attempts to garner some higher-end fitness.
A huge thank you to Trek Bicycles for kindly supplying this bike to aid in LGC's recovery from injury.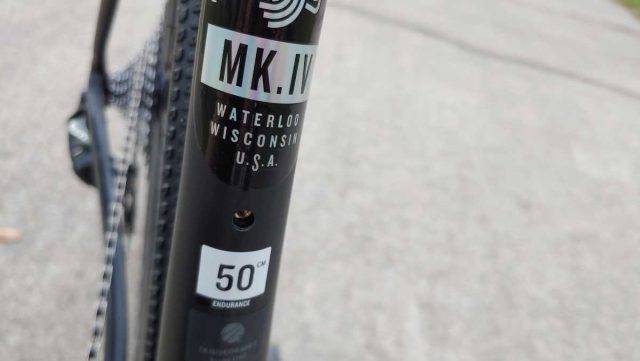 Continued from Above:
"Domane+ SLR 9 is a category-redefining, high-speed assist carbon e-road bike that doesn't look, fit, or feel like a standard e-bike. It's built on an 800 Series OCLV Carbon frame that hides a compact and refined motor to elevate your ride with natural-feeling assist. The motor quietly blends in with the elements, all but disappearing under you on peaceful solo spins and club rides, so you stay more connected to the experience while enjoying extra power for crushing climbs and long, epic adventures. Adding the cherry on top, it's equipped with the industry's most premium parts, like SRAM's best wireless electronic drivetrain—RED eTap AXS."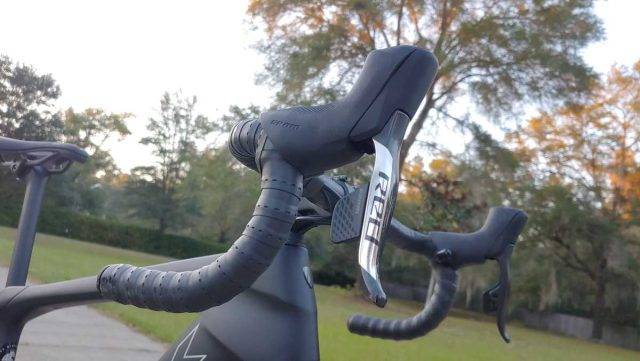 Gravel Ready
"Domane+ SLR eTap comes with 40mm gravel tires and a gravel-specific SRAM XPLR drivetrain so you can easily, comfortably, and reliably venture onto gravel roads."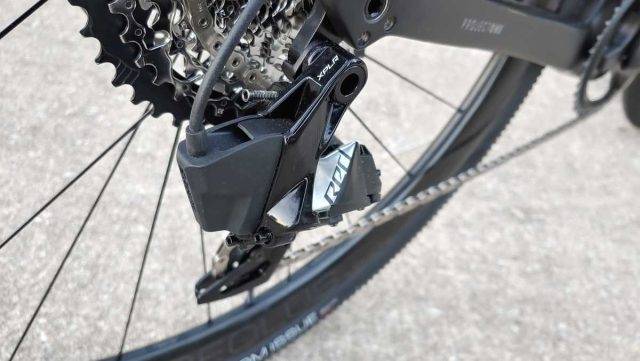 Compact, Quiet & Mighty E-System
"The TQ harmonic pin ring motor is super efficient with an amazing range-to-weight-to-speed ratio. It's ultra-compact, whisper-quiet, and offers an unbelievably natural-feeling assist up to 28 mph."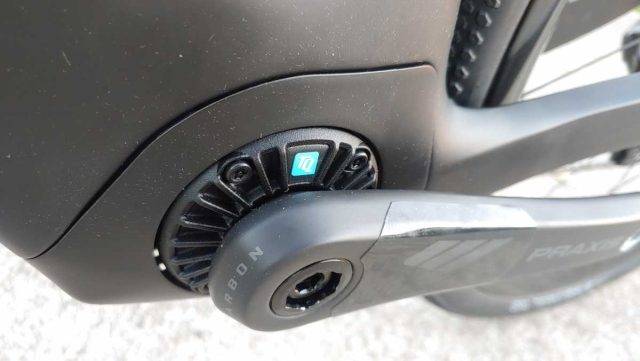 Ultra Lightweight
"Domane+ SLR is our lightest e-bike ever, weighing only ~26 pounds thanks to our best and lightest 800 Series OCLV Carbon and a smart frame designed to shave weight."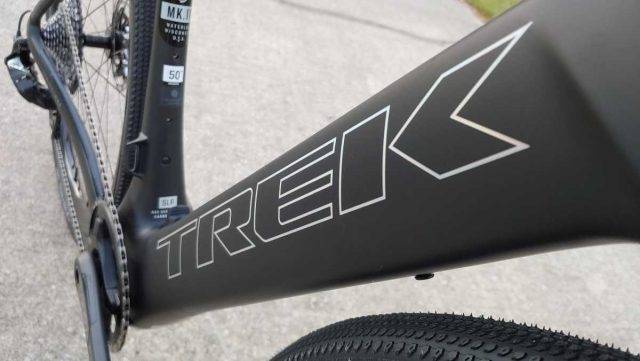 Designed to go the Distance
"An integrated 360Wh battery is hidden in the downtube and offers an impressive range of around 60 miles in Eco mode."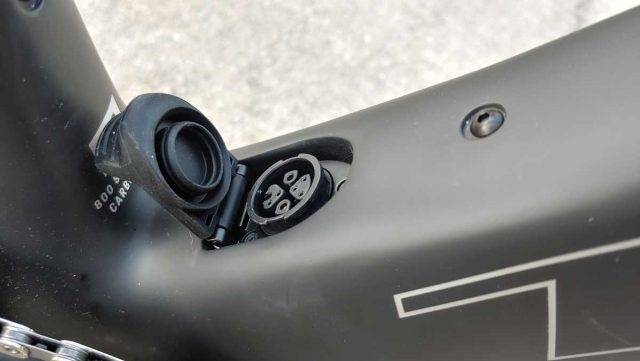 Optional Range Extender
"Explore farther with an optional 160Wh Range Extender that gives you an extended total range of around 90 miles in Eco mode. Want even more miles? The Trek Connect App lets you customize your assist to extend your range even more."
Road-Smoothing Rear Isospeed
"Newly refined IsoSpeed comfort technology shaves weight and soaks up fatiguing bumps in the road so you can ride stronger for longer."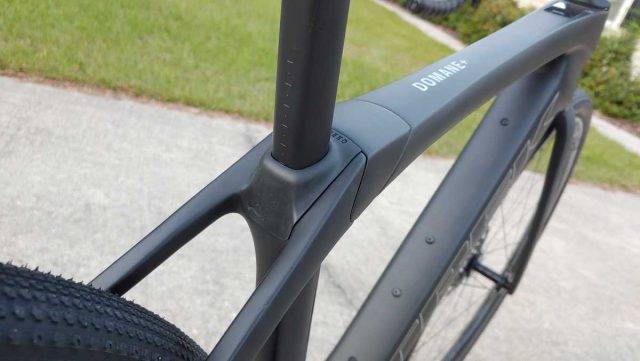 Real Road Feel
"A road-specific tune, road bike Q factor, and intuitive mode change buttons on the hoods make Domane+ SLR feel and handle like a traditional bike with the added benefits of electric."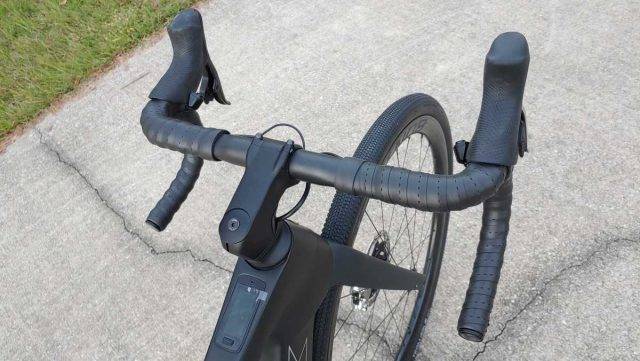 Additional Photos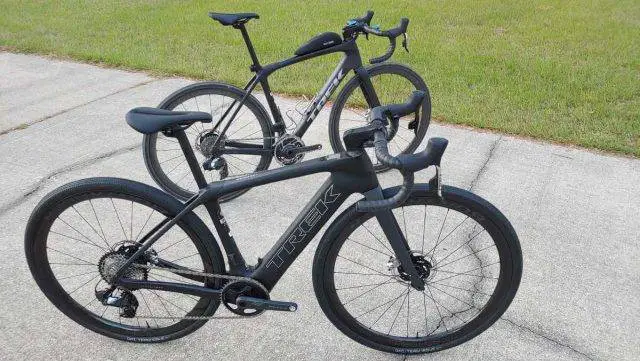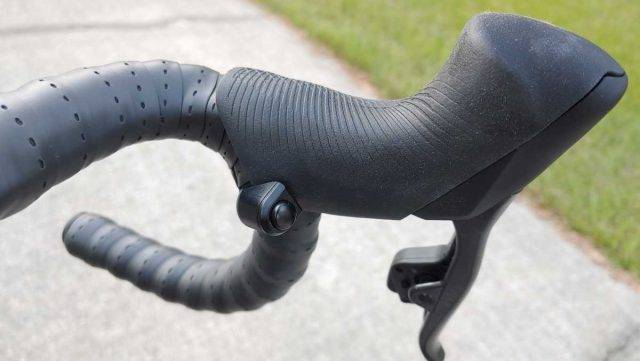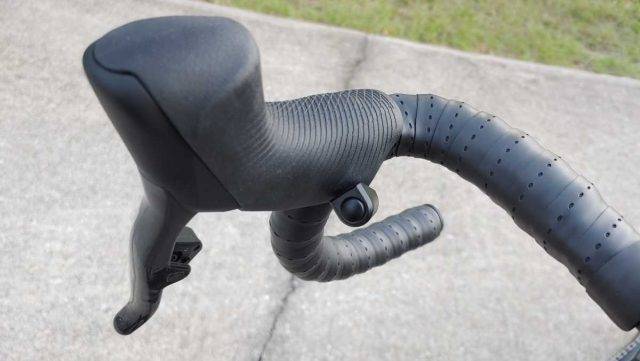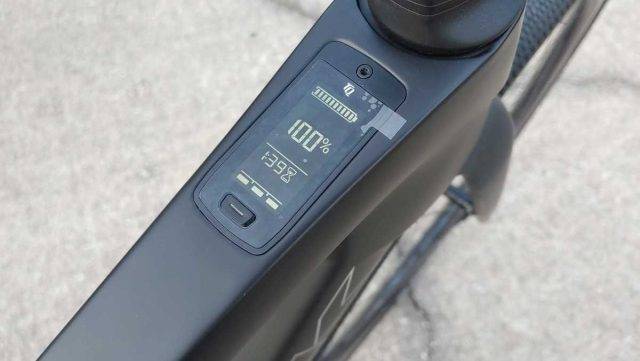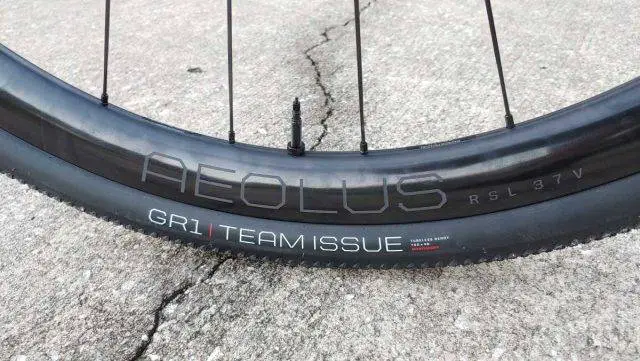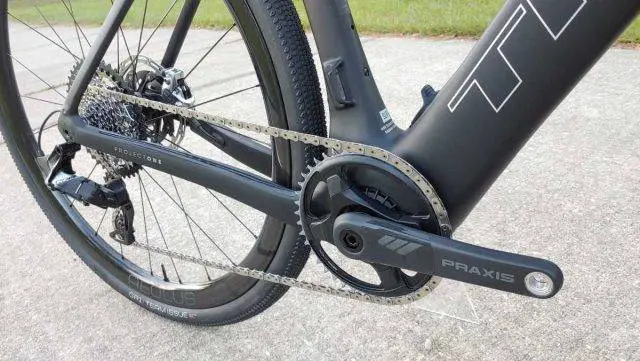 Support Gravel Cyclist:
Buy Me a Coffee – https://www.buymeacoffee.com/gravelcyclist
OR
Patreon – https://www.patreon.com/gravelcyclist
Links of Interest:
Don't forget to Like the Gravel Cyclist Facebook page, follow G.C. on Instagram, and subscribe to our Youtube Channel. We are also on Twitter!