Continuing the theme of exploration along quiet and desolate dirt, gravel, sand and limerock roads, I (JOM) thought it prudent to spend part of the Thanksgiving Holiday weekend doing just that.
To our outside-of-the-USA readership, the fourth Thursday of each November is the date mainland USA celebrates this holiday. Typically, this national public holiday is used to visit friends or relatives, and to consume massive quantities of food – mostly turkey and dessert items (JOM doesn't partake in the eating of the animals). Smarter types on holiday extend their trip through the entire weekend, mostly to recover from eating too much food, or too much family time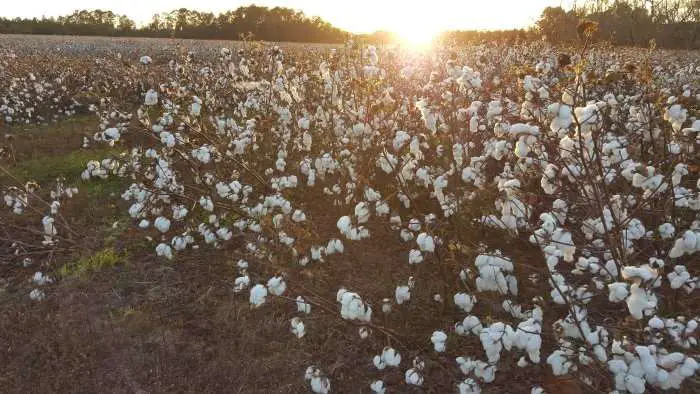 I (JOM) have visited the small town of Waycross, Georgia, in the past, and this time around plotted two exploratory routes. One for the early evening hours of Wednesday, November 25, 2015, and another for the early morning hours of Thursday, November 26, 2015. While a few of the images in this post are from my brief Wednesday jaunt, much of this posting comes from Thursday's ride.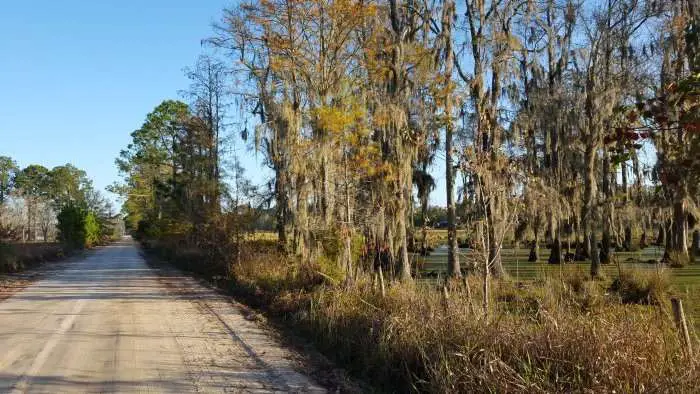 The Waycross area could be described as flat – and swampy – and sandy. Thankfully, the rain gods have been favorable, and sprinkled the roads into a magnificent state of hardpackedness <– yes, that is a contrived word that JOM created.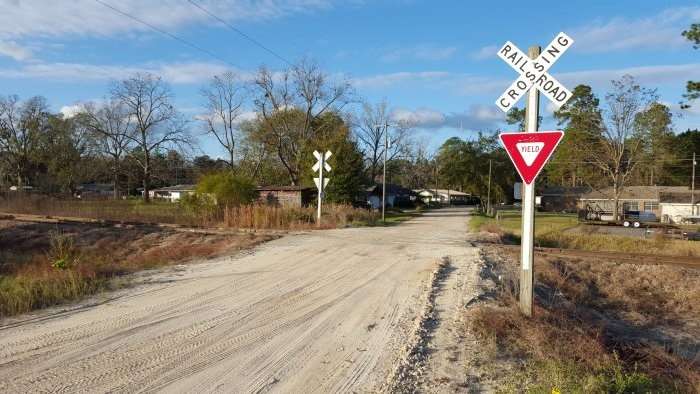 While a tad loose and deep in one or two spots, the overall condition of the course was absolutely primo – barring of course the area known as Beach, which resembled riding on a beach that parallels a plantation forest. While the sandy areas of the Beach area roads weren't overly deep, they were sticky, meaning one's 40mm tires (tyres) were glued to the road worse than a barnacle in a dry dock.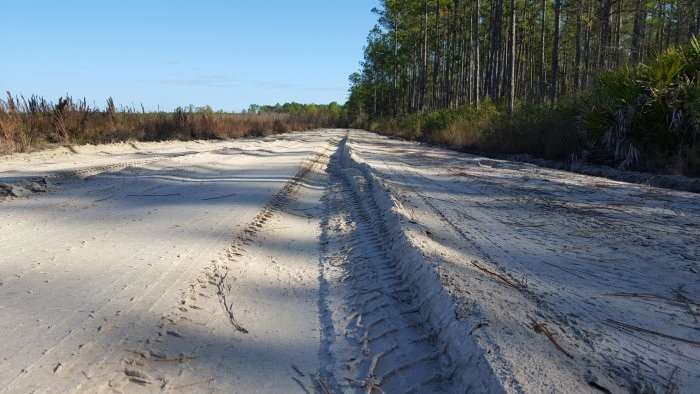 There was plenty of headwind too, but considering only 12 vehicles were spotted the duration of this ride, boosted by abundant sunshine, lovely scenery and abandoned buildings, this is a sweet area in which to ride one's bicycle.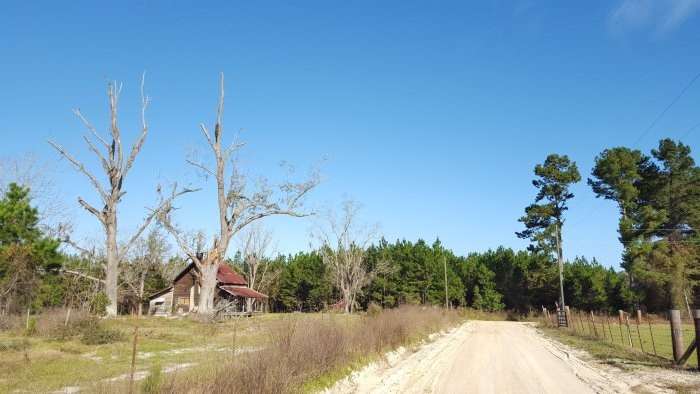 Much of southern Georgia is known for the growing of cotton. Depending on land owners, some fields had been harvested, while others were still loaded to the gills with the fluffy white material.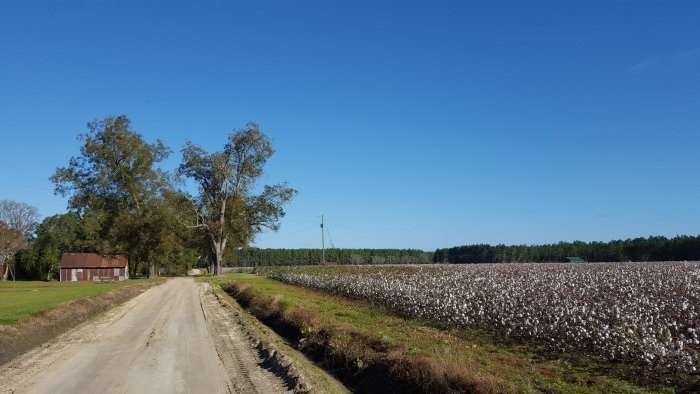 Additionally, the area is known for its miles and miles of pine plantations, some of which end up at the local Biomass plant, or for making paper products and the like.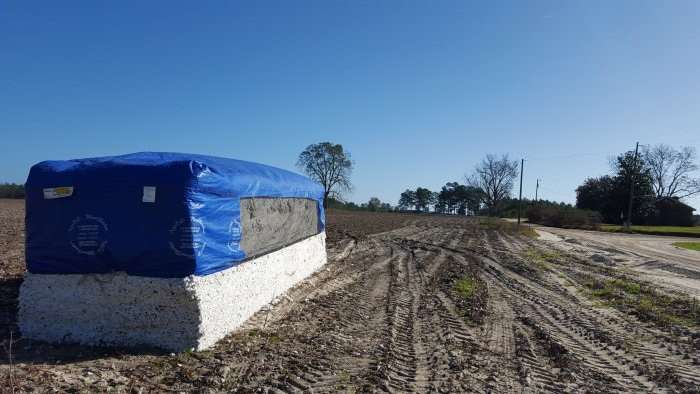 During the last third of the ride, I (JOM) encountered a legitimate mud pit road, which would be perfectly at home in a gnarly Ultra CX or cyclocross race. As I wasn't in the mood for riding a sludge pit, potentially bogging down, falling over and becoming one with the mud, it was definitely best to dismount and walk / roll the bike through. Readers may chuckle at this, but when one is riding solo, 'tis always best to exercise a little caution… and save falling over in mud for the company of your friends – so they can take photographs.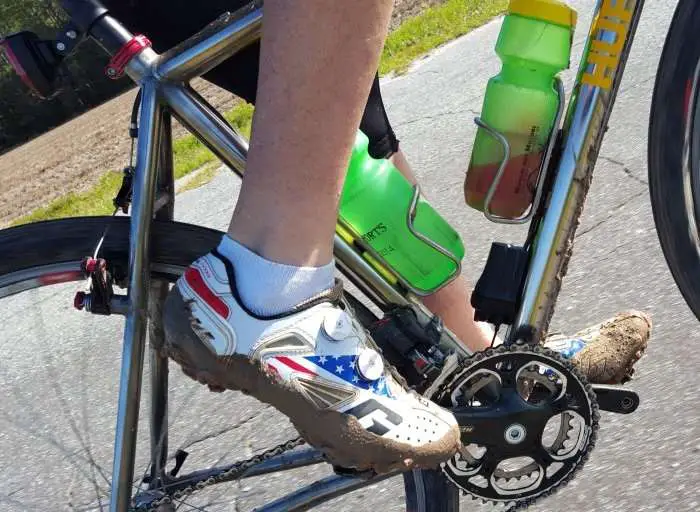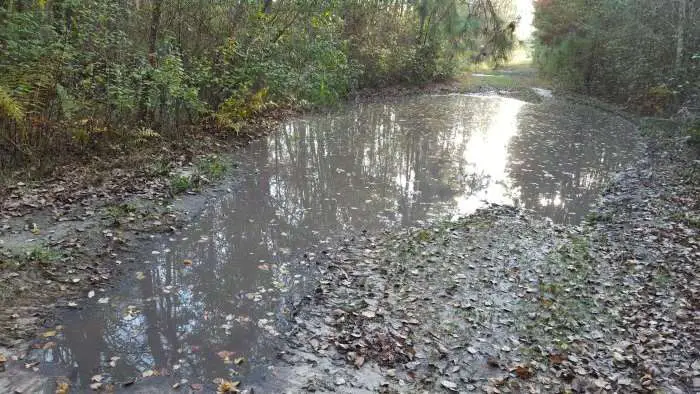 No sludge and gravel road ride with JOM would be complete unless something out of the ordinary happened. A well known fact – animals of the canine variety that live beside quiet and desolate roads are seldom fenced in – at least in the US of A.
Alert gravel cyclists become attuned to the threat of wayward mutleys, and plan for these contingencies with evasive action, or jacking the pace to escape the chasing canine. The dog that took an interest in JOM on this particular trip was quite friendly; he insisted JOM stop to pet him. But, his friendliness continued, when he joined JOM for about two to three miles of cycling before deciding to head home. Good doggy.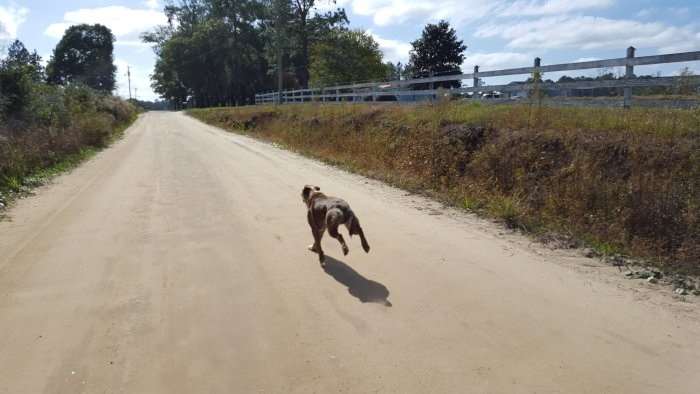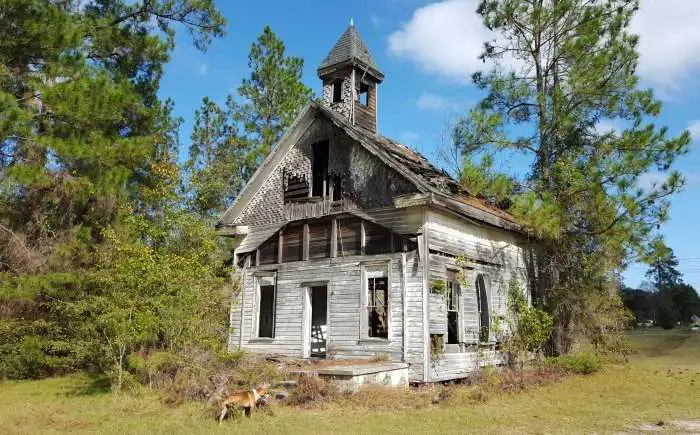 Overall, the Wayward of Waycross ride was a fantastic way to burn calories on Thanksgiving morning, USA! What did you get up to?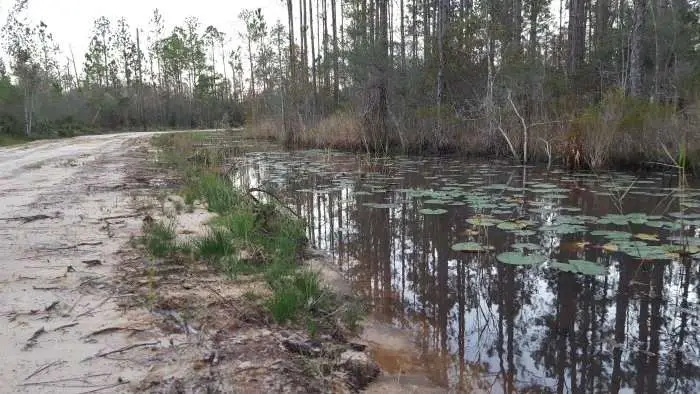 Ride Data
Courtesy of Strava – Yes, you fellow ciclistas should totally follow JOM on Strava (95% of the time, JOM only uploads dirt and gravel rides).
Thanks for reading!