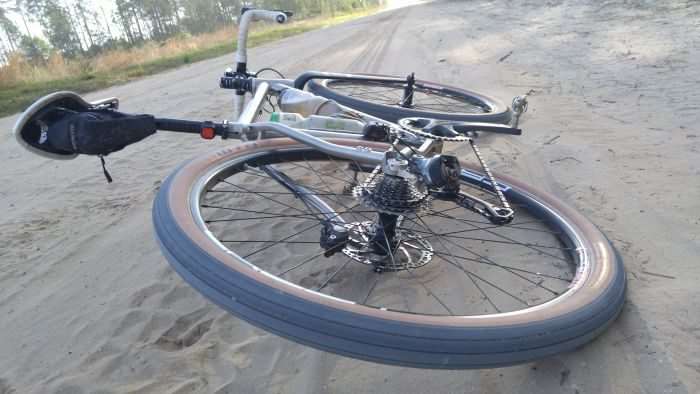 April in the Northern Hemisphere is a time of year for new growth. Spring has sprung, the birds are singing and much of the United States, Canada and Europe are thawed out, or at least well on their way to doing so. With the changing of the seasons and the pleasantries of warmer temperatures, a veritable cornucopia of gravel cycling events is springing up. If you read my loosely formed training plan for this year's Dirty Kanza 200 race, you'll know that Dirty Kanza is one of my big races this year, but not the only event I am riding from April to June and beyond.
I've been pecking away at my higher end fitness, riding hard as a regular participant at one of Gaineville, Florida's best group road rides, the Tuesday evening Rouleur Ride. Unlike so many roadie oriented rides, often peppered with riders treating their training rides like races, this one focuses on a smooth rotating paceline. Riders are encouraged to do as much work – or a little – but without the worries of sprints, attacks and other shenanigans. If you cannot ride in the paceline, you politely sit on the back. Overall, the ride promotes safe and hard tempo riding. Incidentally, credit must go to my 60+ year old teammate K-Dogg for forming this ride during early 2016. It was way overdue.
Most gravel events aren't just about riding hard tempo for two hours. There's the endurance factor, slogging along for 14+ hours in the case of the average participant at a race such as Dirty Kanza. Riding plenty of smooth pavement miles on a road bike is one thing, but I believe there is no substitution for real gravel training. By that I mean, riding anywhere from 100 miles to 175 miles on mostly gravel roads.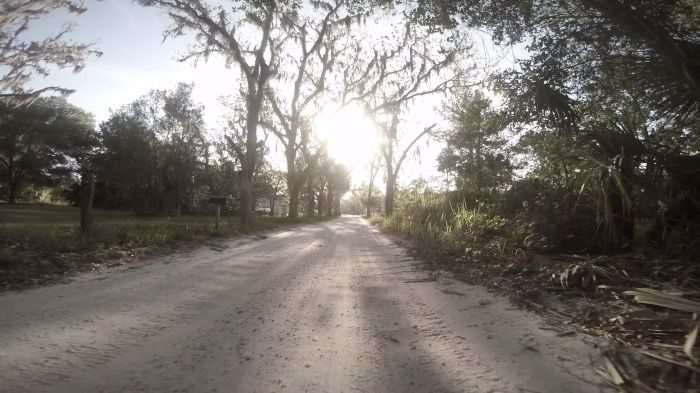 The past weekend was case in point, or the Weekend Gravel Double as I prefer to call it. Saturday called for a gravel fest of around 125 miles / 200 kilometres, undoubtedly the longest and most difficult of the weekend. Saturday's ride would begin in the small Florida town of Hawthorne, best known for former citizens, musician Bo Diddley and author, Marjorie Kinnan Rawlings. Sunday would be a designated easy day starting in Gainesville, Florida, in the company of wheel maestro extraordinaire, Bill Shook of American Classic, and teammates Dr. Pain and Jimbo.
Saturday 15th April, 2017
I spent considerable time planning Saturday's route, using methods found in Route Planning 101 – Using Technology and Cartography – Gravel Road Map Resources. Despite my careful planning, there were at least two or three areas of concern. Satellite technology and views of the landscape from above can only convey so much. Maybe the view isn't current and just maybe, that road that looks like a road could be on private property. On the planned course were two very dodgy tracks that lead from one country housing estate to another, and a massive forest plantation. The plantation was either 50% private, 50% government, and probably 100% off limits.
Saturday began well, despite the horribly early morning start. But this ride was more than just putting down the miles, it was also about reviewing product and taking photos along the way. To make my reviews stand out from the norm, I genuinely ride review product and in many cases, I also race it. Also along for the ride was my drone camera, safely carried along in a backpack. The extra heft of the backpack, drone, batteries and controller would be good for the training.
Weather conditions during the past weeks have been very dry in this part of Florida, and that means the potential for loose, sandy spots and washboarded gravel roads (aka corrugated if you're an Aussie). Not so much fun, but a good test for one's skills and equipment over the rough surfaces. The first gravel roads of note were just that – washboarded  – and thanks to the many heavy vehicles driving in and out of a nearby timber plantation, several roads were torn asunder. Pedal a small gear, try to float on through, don't sink and don't stop moving. Momentum is key!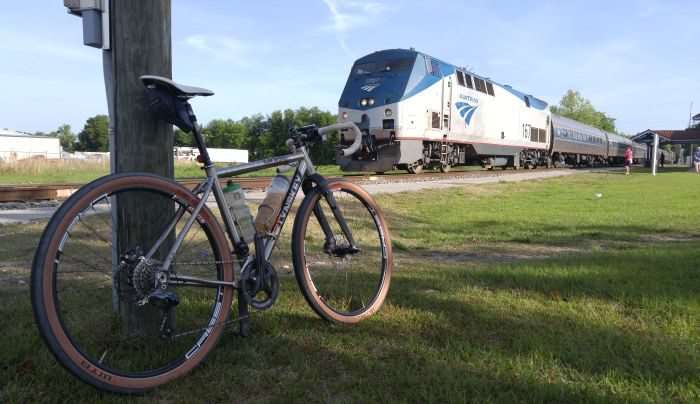 Palatka, Florida soon came into view and with it the bridge over the St. Johns River. But before I could cross the small berg that is the Memorial Bridge, a chance encounter with Amtrak's Silver Meteor train.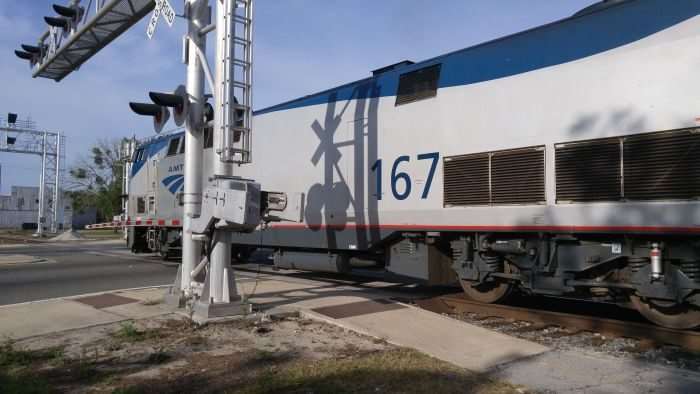 Regular visitors to this website know I am a bit of a train nut, normal stuff really.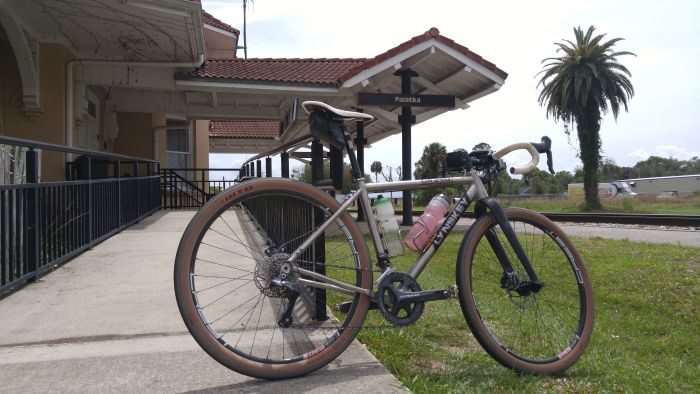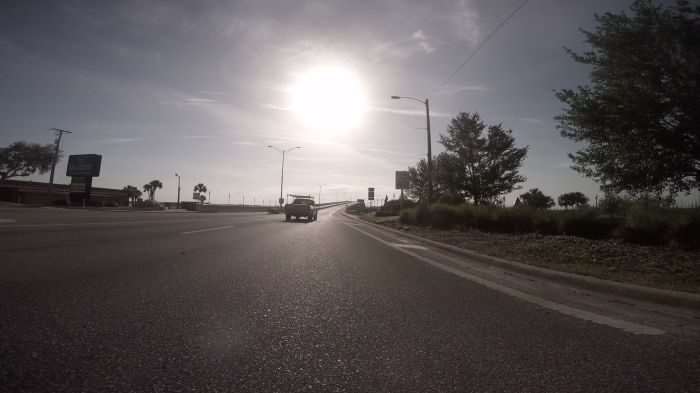 Crossing over the St. Johns River leads to the good stuff along the route; mostly low traffic and historic brick roads. This area of Florida contains remnants of the original Dixie Highway, circa 1915.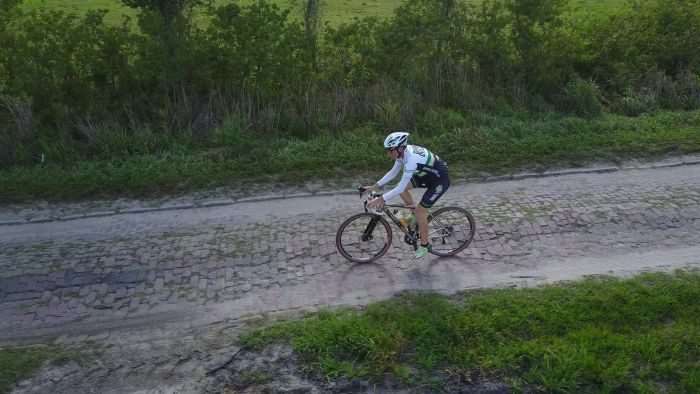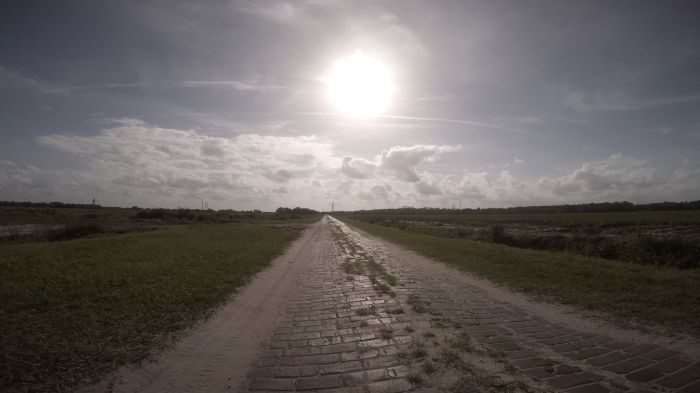 Since that time, much of the original highway has been torn out or paved over with asphalt. Sadly, this sector is still open to vehicular traffic, mostly in the form of heavy logging vehicles and hunter's pickup trucks.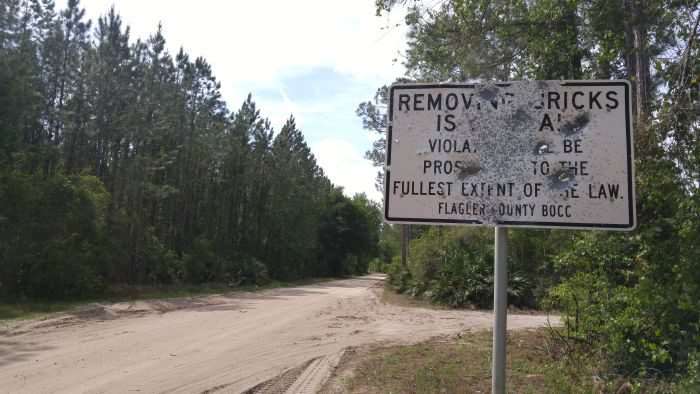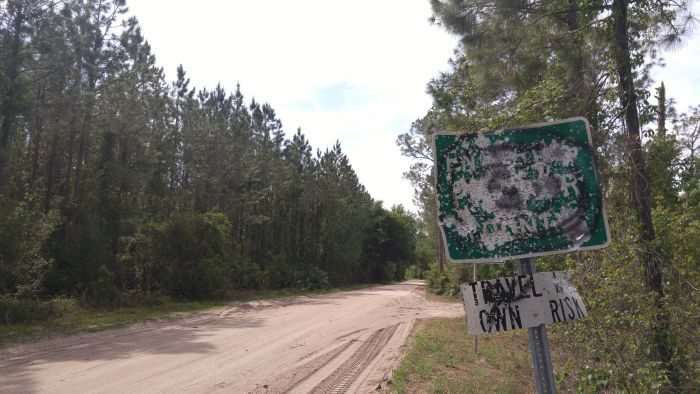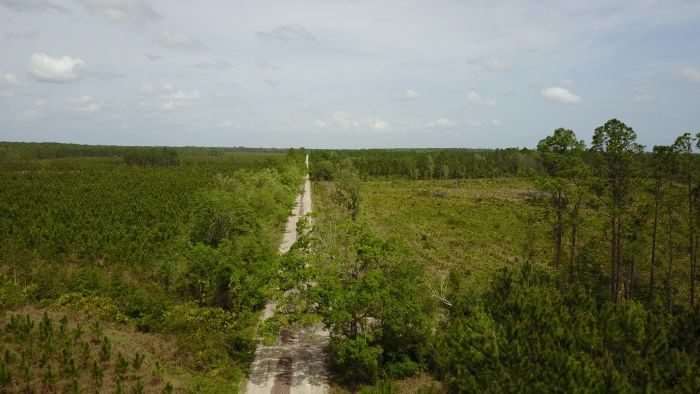 Those vehicles have damaged the roads over the years and will continue to do so as time marches on. Thankfully, the road is now on the U.S. Register of Historic Places, and the county regularly dumps sand on parts of the road in the name of preservation.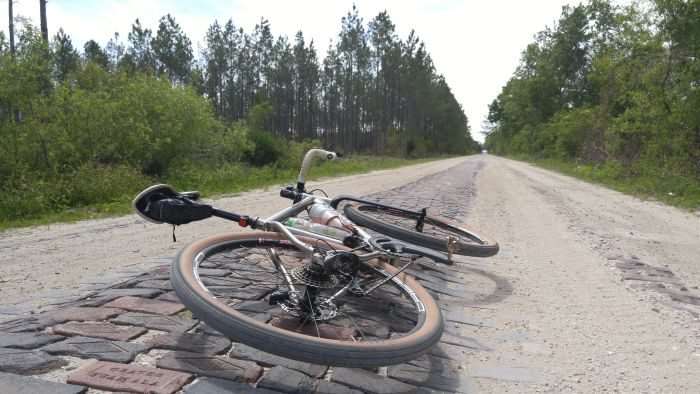 I'd like to see this road permanently closed to mainstream vehicles, and open only to the few locals who live on the road, pedestrians and bicycles.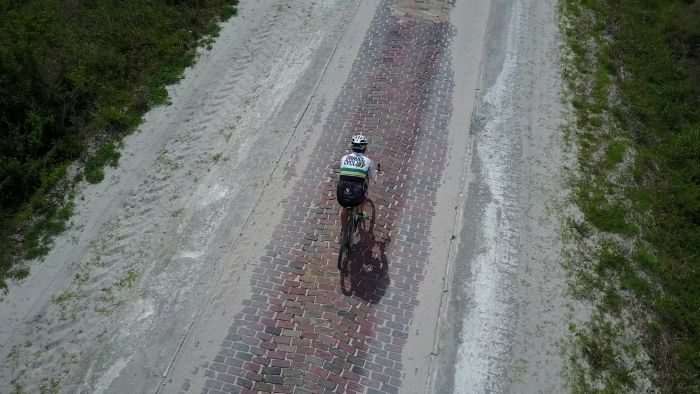 Closure is likely not a popular idea with the logging and hunting crowd, but I believe it's important to keep history alive. Maybe someone will read this and care about the road's future?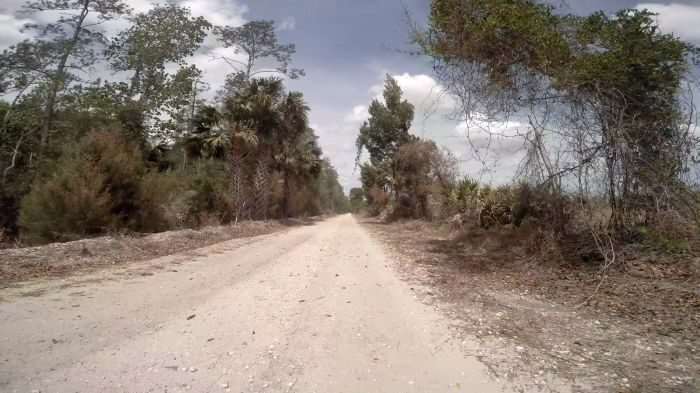 This part of my ride report is where things get a bit sketchy and details become a bit scarce. Without confirming or denying, there may have been a questionable detour taken to avoid riding a long and potentially busy paved road towards Palatka. The detour may have been on private timber land, but trespassing isn't something I plan to do, or necessarily talk about. I can only say this part of the route was very challenging to ride. Deep sand in places, a water crossing here and there and eerie quiet.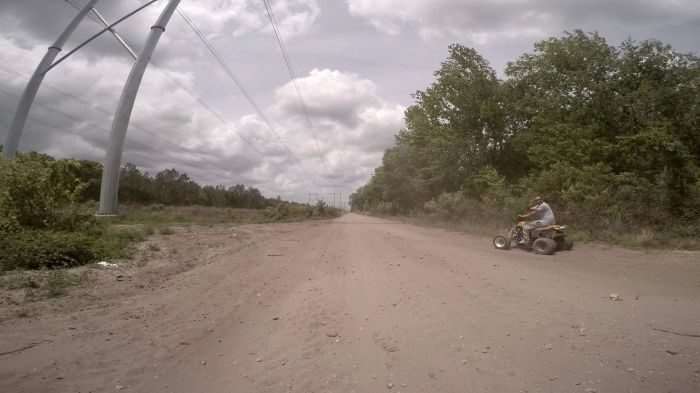 Approaching the outskirts of Palatka, I found a local weekend hangout for ATV's and four wheeler's. Good folks, they offered up a friendly wave as I chugged along to my own rhythm. A much needed stop at a convenience store provided refreshments, then the final slog towards Interlachen, Florida and Hawthorne.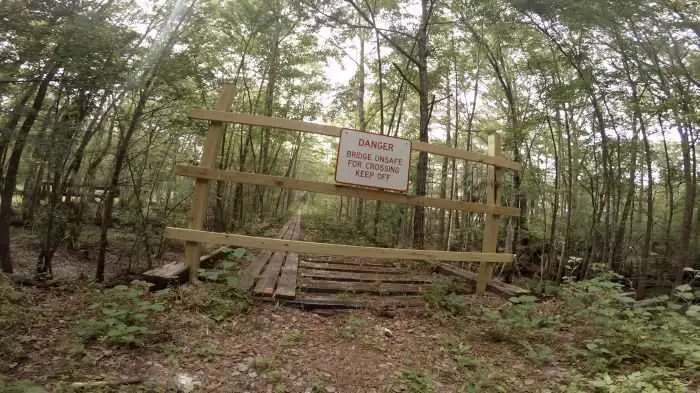 The final leg included a stop at a railway trestle that once served the Norfolk and Southern railway line west of Palatka. Soon after, smooth pavement on the railway right of way now converted to a sweet rail trail, part of the Palatka -> Lake Butler trail, followed by a bunch of gravel roads back into Hawthorne, Florida. 124 miles / just under 200 kilometres of good training, done!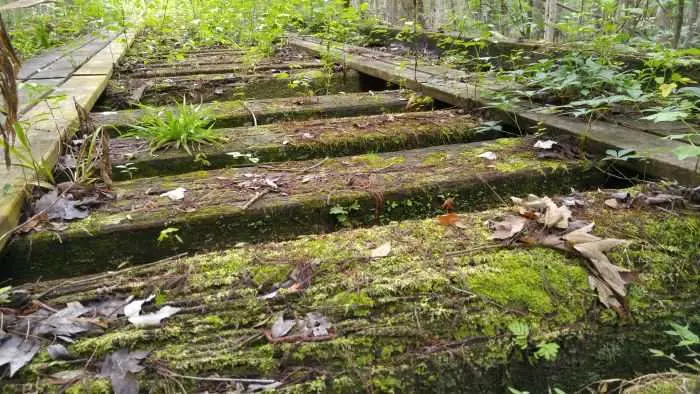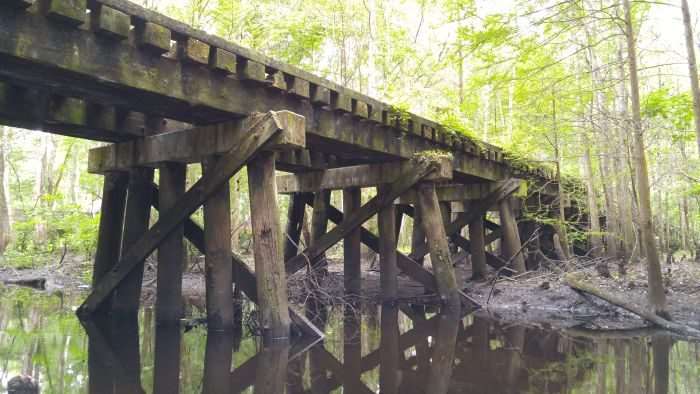 Sunday Recovery Ride
After a tough solo ride, a sweet recovery cruise ride was in order. Ordinarily, I'd ride for an hour or not at all. But on this Sunday, the Gravel Cyclist crew was receiving a special visitor to Gainesville, Florida – Mr Bill Shook – the wheel maestro / #1 engineer behind American Classic.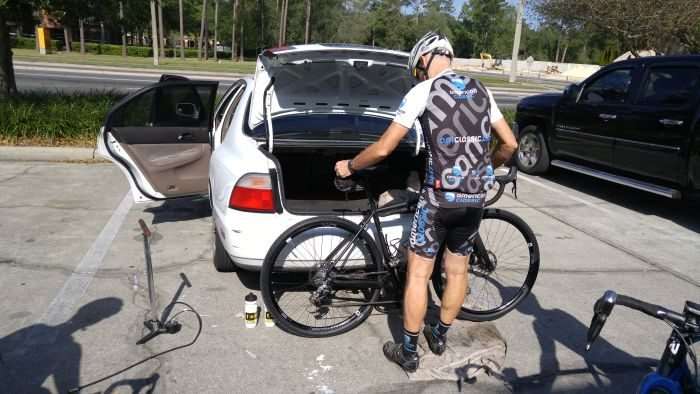 American Classic sponsor Team Gravel Cyclist with the company's fantastic lineup of wheels, perfect for gravel cycling – Race 29'er, Argent, Hurricane and Wide Lightning 650B.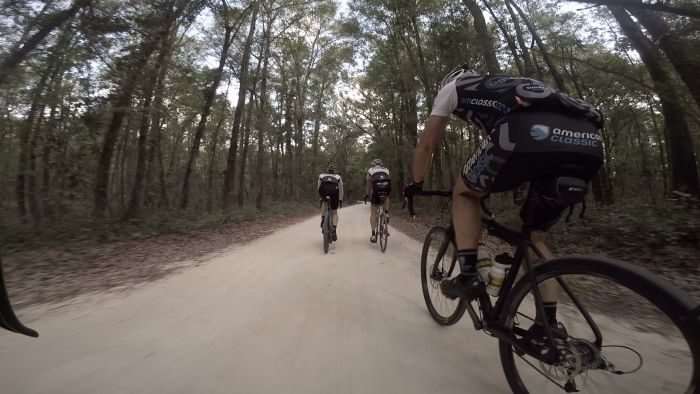 Thankfully, everyone was going easy. Dr. Pain, Jimbo and Bill himself all knocked out long and hard rides on Saturday. Yours truly was rather knackered from Saturday's effort.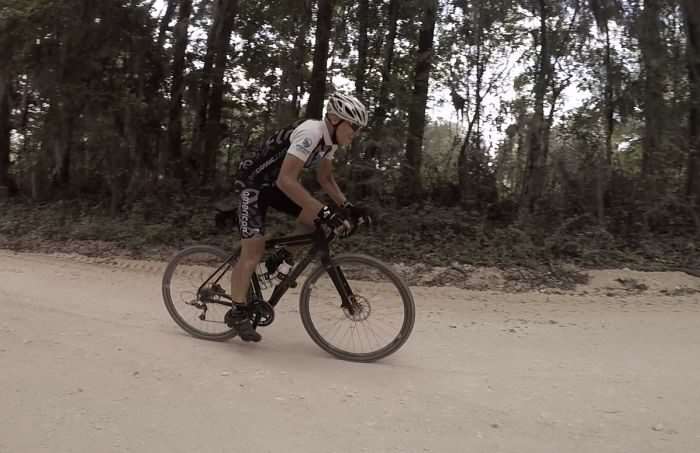 With 60 miles slated for Sunday's ride, this would be Bill's longest ever gravel ride. But don't let that fool you, Bill knows how to ride and he has serious bike-handling skills. For those who don't know Bill Shook, he's a former US National team member with thousands of racing miles under his belt, and designer of the world's first big tube aluminium bike – way before any of the big name manufacturers were doing it.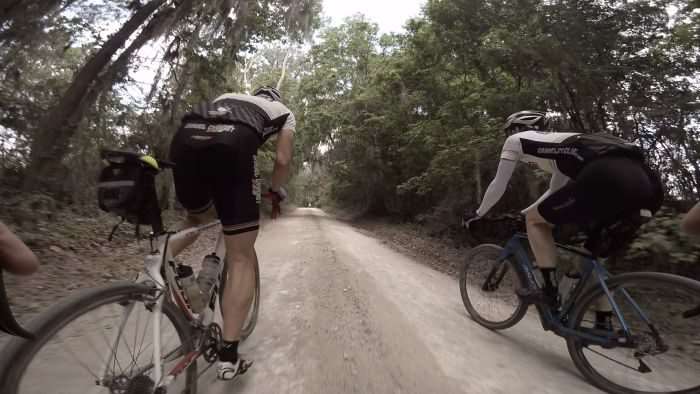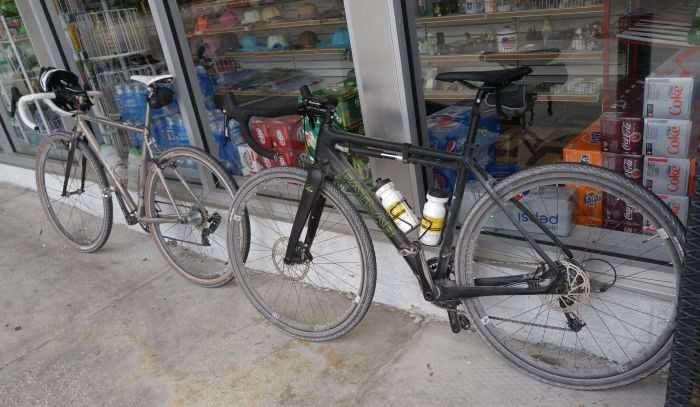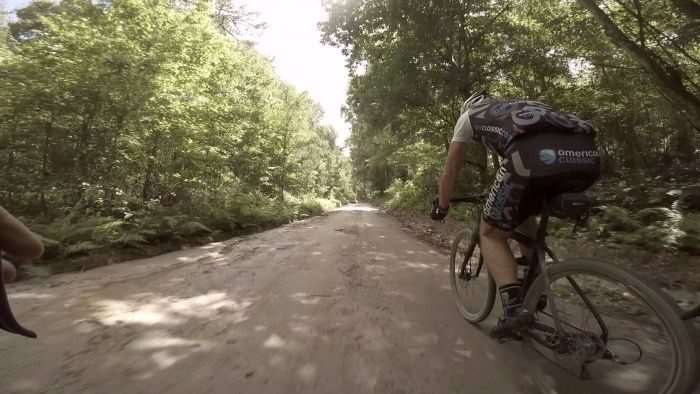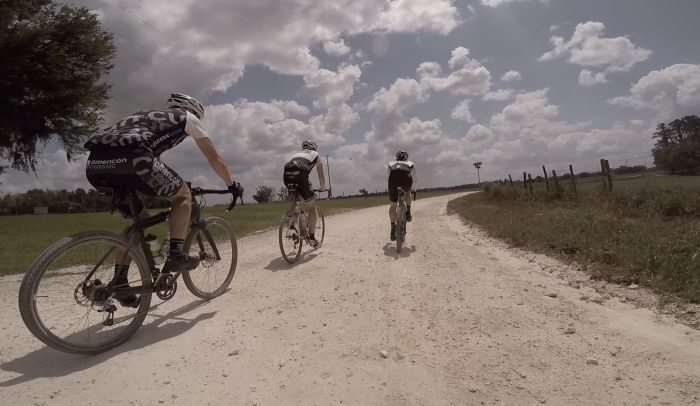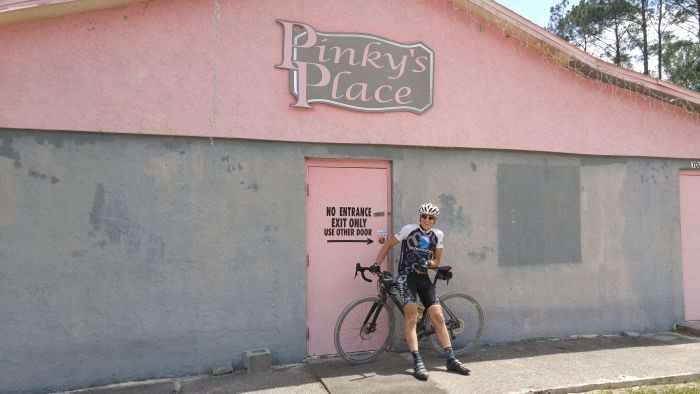 In addition to a fun and relaxing ride, we all spent time chatting with Bill about bikes, wheels, travel and other subjects. Good times! If you're heading to the 2017 Sea Otter event, make a point to stop by American Classic's booth to meet Bill and check out the company's lineup of wheels – and their 35th Anniversary celebration.
There may be a short video from Saturday's training ride in the near future.
Hope our readers got in a fab weekend of riding, thanks for reading!