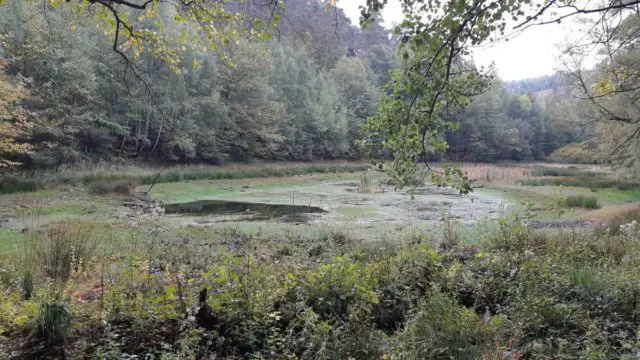 At the end of 2020, when only a few gravel events took place, the organizers of the Nibelungen gravel ride invited riders to their traditional "Nikolaus Gravel Ride". However, the weather conditions were not suitable to encourage mass participation. But, 12 hardy, weatherproof and water-resistant gravel riders came to the start in Worms (Rhineland-Palatinate, Germany).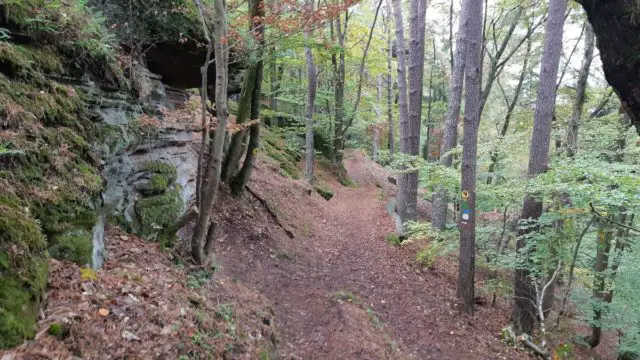 The Coronavirus lockdown in Germany at the time of this article (second week of December 2020), only allowed a maximum of five people from two households to congregate together. Thus, the ride was started in groups of two riders. First, the route headed west along an old railway line. After five kilometers there was a muddy slope that covered every liberally in mud (or really polluted everyone per the original translation, haha!)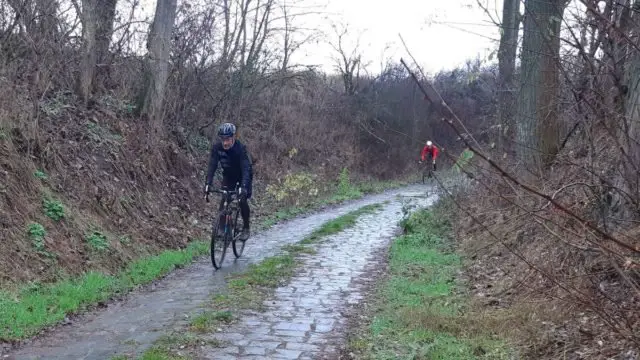 A section of wet and slippery section of cobblestone, our secret "Koppenberg", made life interesting, but we enjoyed views of the small stream "Mühlbach" that lead to the beginning of the forest. From here we enjoyed five kilometers of riding to the picturesque Ungeheuersee. Ungeheuersee is located in the Palatinate Forest of Germany is a raised bog pond surrounded by mixed forest, located about three kilometers west-southwest of the village of Weisenheim am Berg. This was followed by another highlight, an extremely narrow trail on the impressive "Kupferfelsen", which in English translates to "Copper Rock". The subsequent descent over damp roots and more demanded everyone's attention!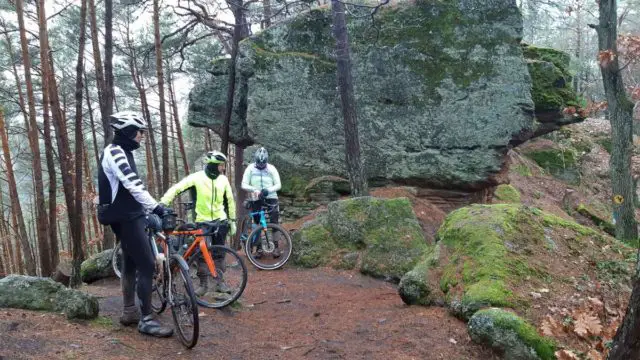 The ascent to "Altleiningen" Castle, the toughest part of the route was now behind us. Unfortunately, the Altleiningen Castle was closed, the best we could do was take a few souvenir photos. The special thing about the castle, now a youth hostel, is the many windows, that are as many as there are days in a non-leap year (365 days).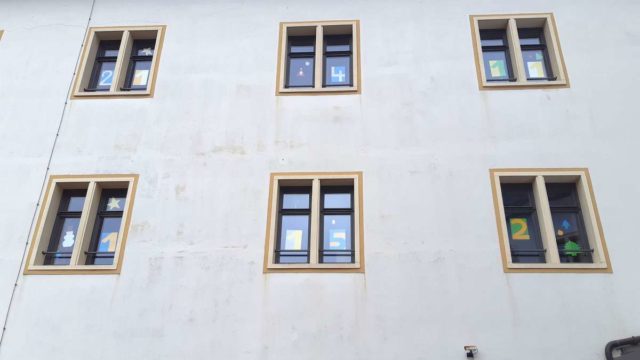 We followed a path past some old farms, made a rapid descent, followed quickly by a change in altitude of 200 meters, climbing to an airfield where model aircraft are flown. The final descent made up for any difficulties we had, 20 kilometers of rolling back to the start point with a tailwind alongside the "Pfrimm" stream.
A Gallery of Dirty Bikes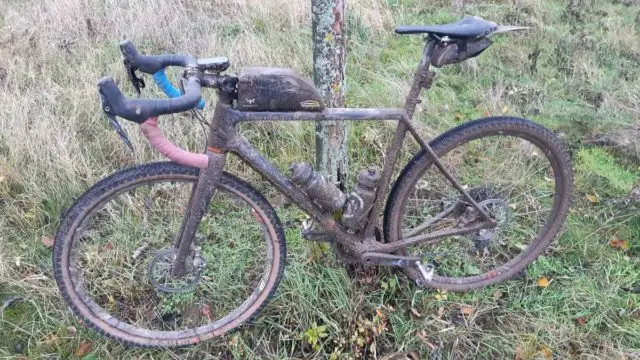 After this challenging journey of over 80 kilometers with 1,000 meters of ascending under very tough conditions, everyone was happy to be finished, job well done. Now we can move past the year 2020 and look forward to new challenges in 2021 – Merry Christmas and a Happy New Year!
Timo