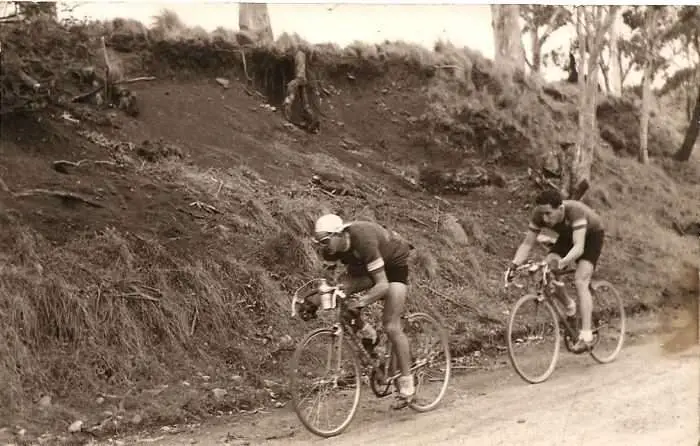 Long before the advent of tubeless tyres, electronic shifting, GPS navigation, power meters and now suspension – on gravel bikes – there were the hard men of road racing. These lads raced steel framed road bikes with downtube friction shifting, exposed brake cables and tyres that more often than not, weren't up to the job of traversing tricky gravel road surfaces.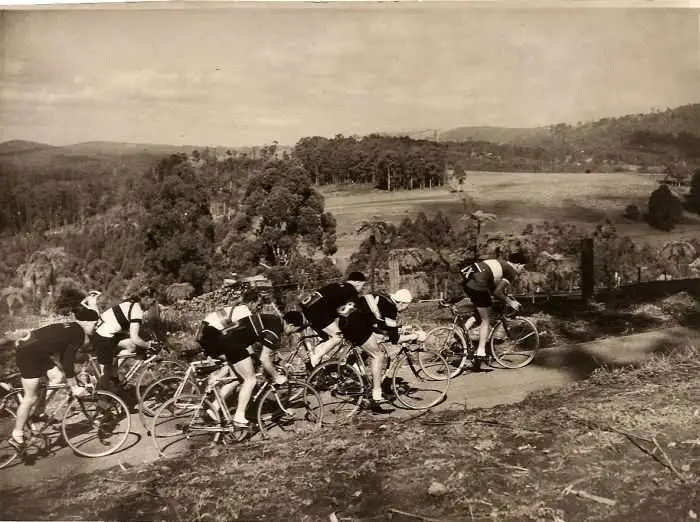 The photos in this article may be from Australia, but on the other side of the planet, the same was happening in Europe. Big name events like the Giro d'Italia, Tour de France and Vuelta a Espana, were often raced on lengthy sectors of dirt and gravel roads, particularly those in the high mountains. That was the norm, and these riders were tough. There was no obsessing over frame compliance, posing for the perfect selfie or seeking affirmation from a group of strangers on social media. These blokes rode hard and got the job done.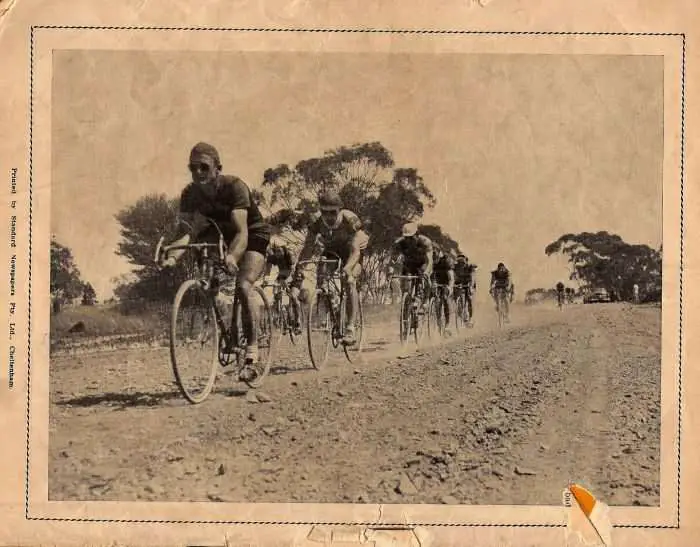 Nowadays, thanks mostly to massive advancements in clothing, bicycle design, manufacturing techniques and the advent of frame materials such as carbon fiber and titanium (titanium began appearing in the early 1970's with frames such as the Speedwell and Teledyne Titan), cyclists of all types can enjoy a comfortable and pleasant experience, even on the worst of road conditions.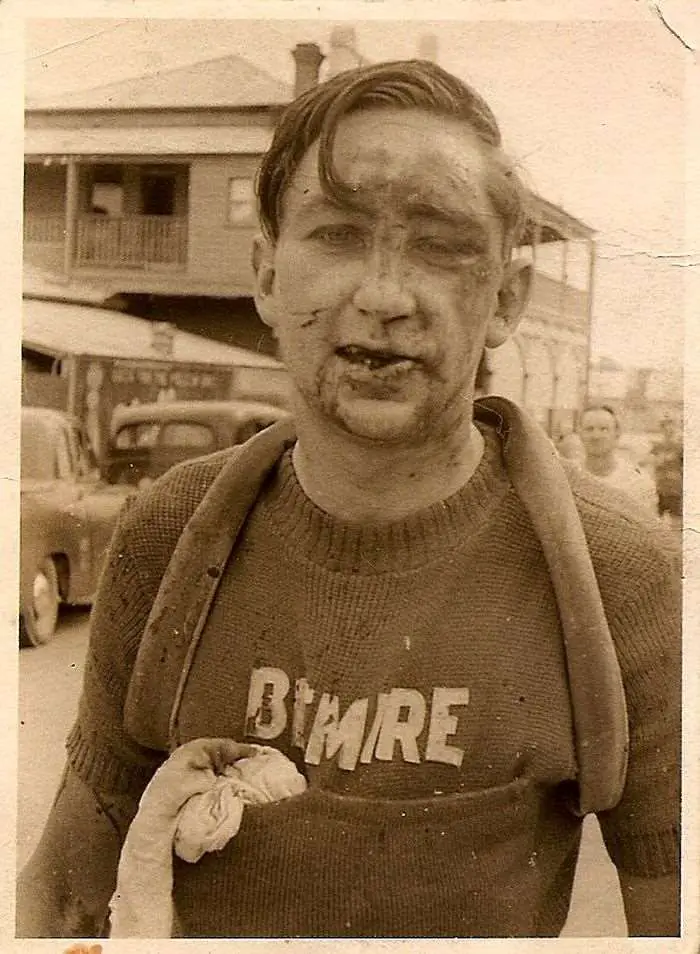 In the photo above is the father of Will Arnold, the gentleman who kindly contributed these photographs. The photo was taken after Will's father broke a wheel and crashed, taken out by a pothole on a dirt road. The end result was a broken jaw, that was only diagnosed after he rode into the lunch stop. Will's father was forced to abandon the race due to "blackouts". Can you say, tough as nails?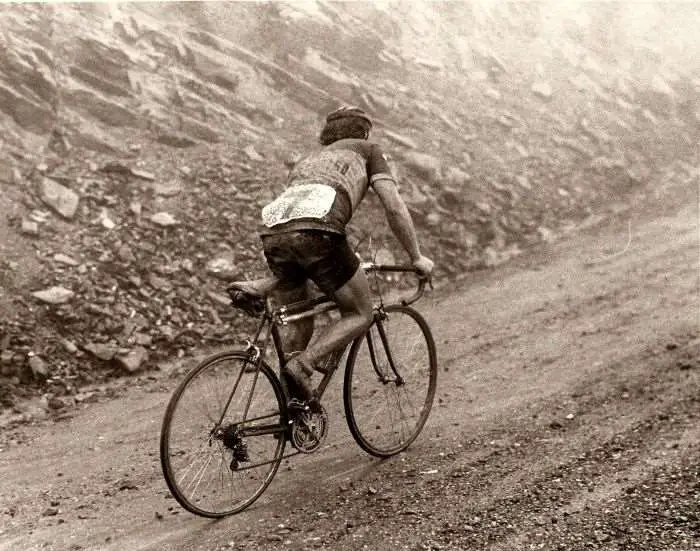 Tyre technology was primitive compared to today's choices of rubber. But even in the 1940's and 1950's, riders knew that bigger tyres with more air volume rode better, and had less chance of puncturing. Will's father referred to such tyres as "big bag tyres". As a contingency plan, riders of this period sometimes carried a spare tyre, wrapped in an appropriate manner around their torso/shoulders.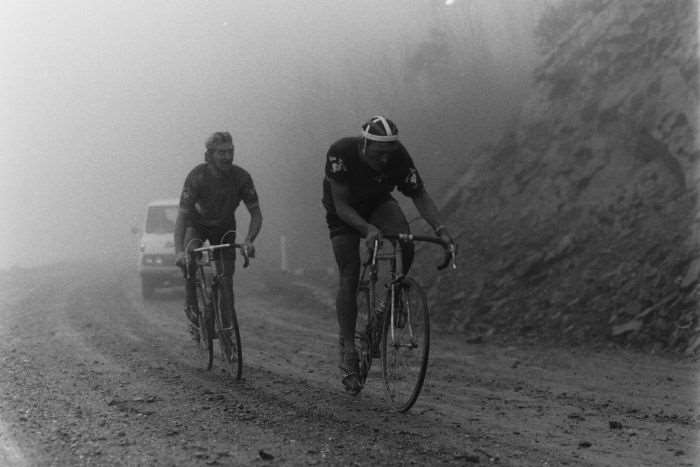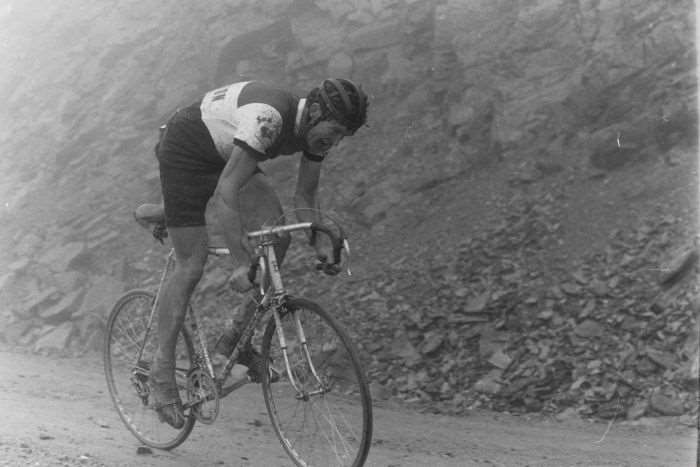 Demonstrated by the photo above, there were no compact or micro compact cranksets, and no 11-speed cassettes. Gearing was often a combination of 53 / 42 chainrings on the crankset, and a five-speed freewheel (or much less in earlier days), with an 18 tooth cog as the largest available.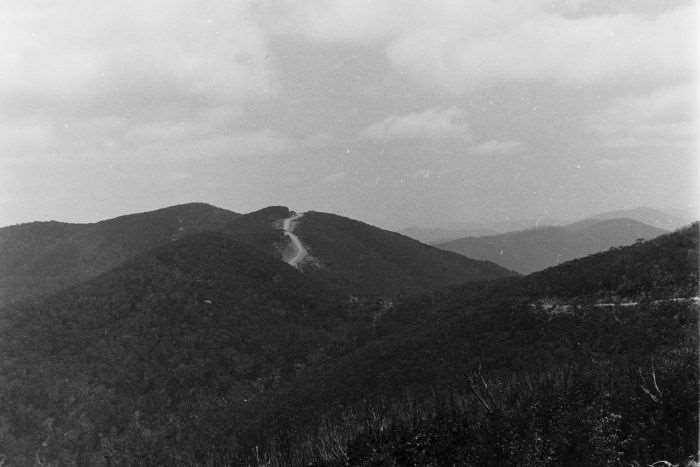 Fast forward to August 2017 – The next time you think you're having a rough day during a gravel bike ride – rolling electronic shifting, wide and comfy tyres and a high zoot carbon fiber frame – think about the men in this article. They are the original gravel cyclists, long before it was even a thing.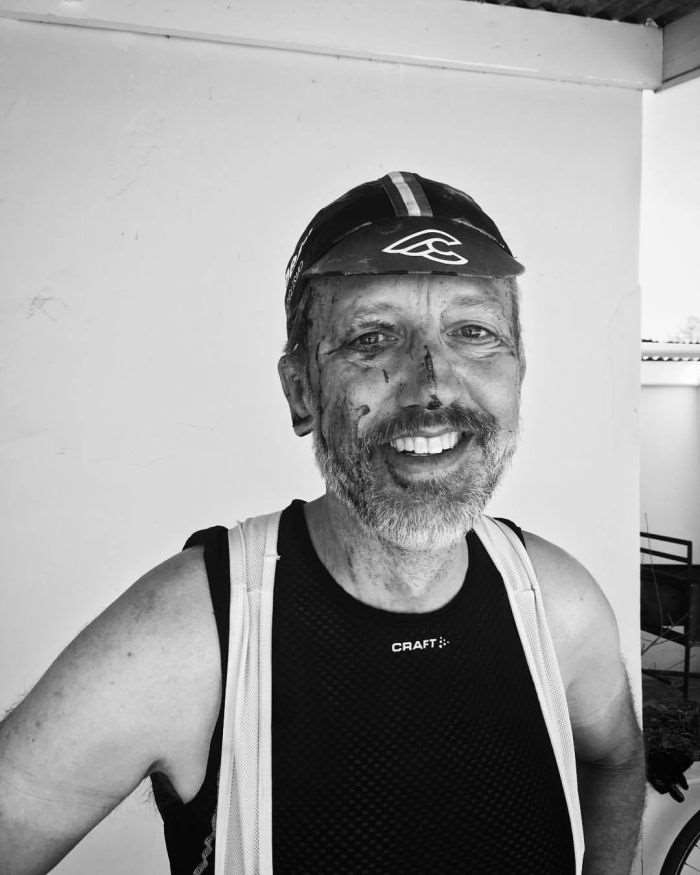 If you want to rewind the clock and experience some of what these men faced, think about attending L'Erioica in Tuscany, Italy, or the Tour of Ara in South Africa, a six day stage race on gravel roads and retro road bikes.
We hope to present Todd's race report from the Tour of Ara in the near future.
In the meantime, a enjoy a preview of the Tour of Ara, and photos from each stage of the 2017 race. The Tour of Ara finishes on August 3, 2017.
Thanks for reading!
---
Huge thank you to Will Arnold of Beechworth, Australia, for granting us permission to use his photographs in this article.