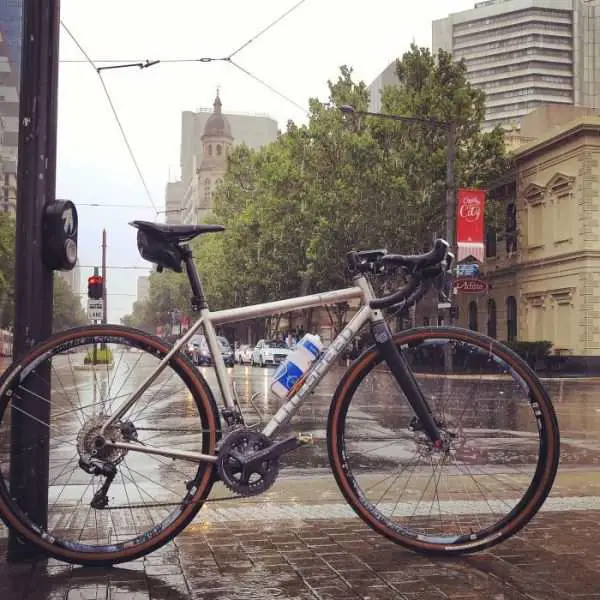 Continuing from my previous posting to the website, I arrived in my original home town of Adelaide, South Australia on December 26. The main flight of the journey took some 14 1/2 hours – I am trying hard to forget about the total time from beginning to end… it always seems like a lifetime. However, considering my last trip to Australia resulted in a suitcase going walkabout for a few days, I was very pleased that everything was present – including a Litespeed T5G gravel bike that arrived in the condition it was packed – brilliant!
Moving on… some people deny the issue of climate change. I'm not here to start a debate on the subject, but the climate in my home town has changed significantly during the past four years. Expecting hot and dry conditions, the first full day of my trip (Tuesday), featured constant rain – this is most unlike the Adelaide summer. Later that evening, a storm whose strength was almost equivalent to the tropical storms I have seen in Florida, dumped over 3″ / 75mm of rain overnight with damaging winds.
Tuesday also marked the day when I'd take the Litespeed for its shakedown / inaugural ride, at least in the Southern Hemisphere. Gravel bikes are meant to get dirty, and the Litespeed fared well in the rain, even if there was no gravel to be found on that day.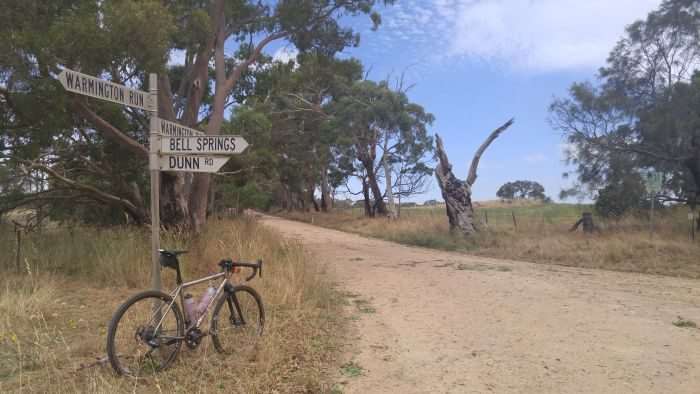 More rain was forecast for Wednesday, December 28, but mostly in the morning hours. I don't mind heading out and getting caught in the rain, but leaving a dry house for a guaranteed sludge fest isn't always fun… and I'm sort of on vacation. The rain did eventually clear, and I left my accommodations not long after midday, destination, Mount Torrens, South Australia.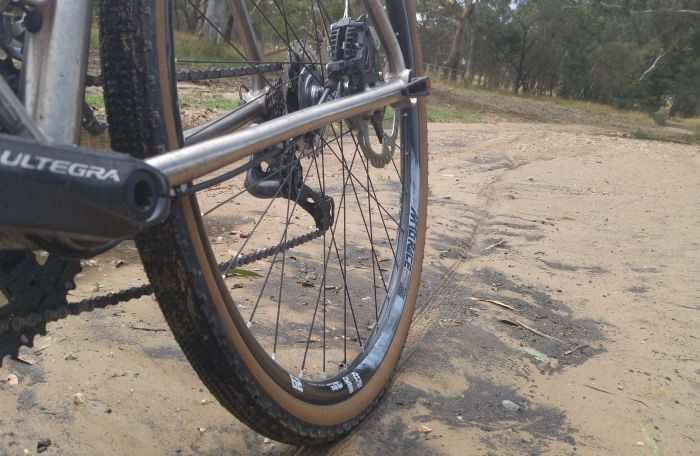 You can read more about Mount Torrens here – the town played host to the inaugural 2016 Gravelaide Grinduro. Sadly, I could not attend the event, held on October 30, 2016, but I was interested in riding the course – or at least starting it, and seeing how I felt. Jetlag has made a habit of knocking me about for a week during previous trips to Australia.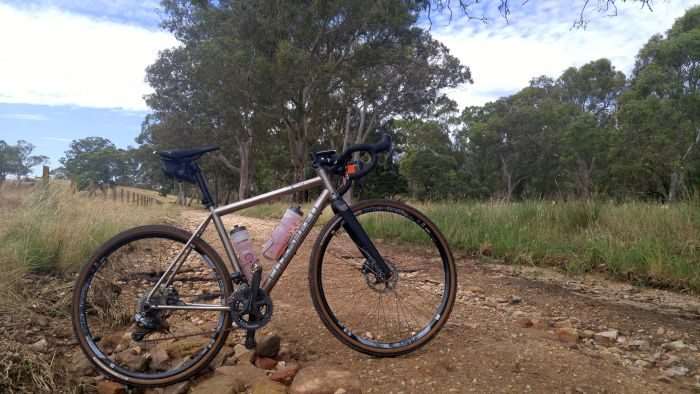 I didn't get rolling until after 1pm local time. By then, the sun was peeking out from behind the clouds from time to time.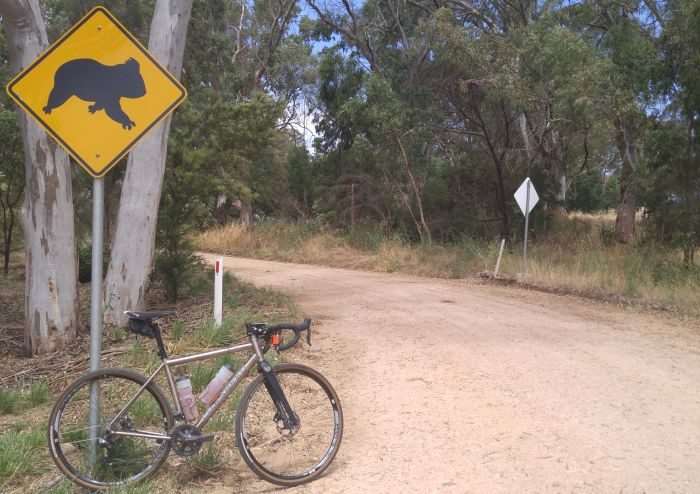 Then it got humid – which is a pretty is a very rare thing for Adelaide. More climate change at work…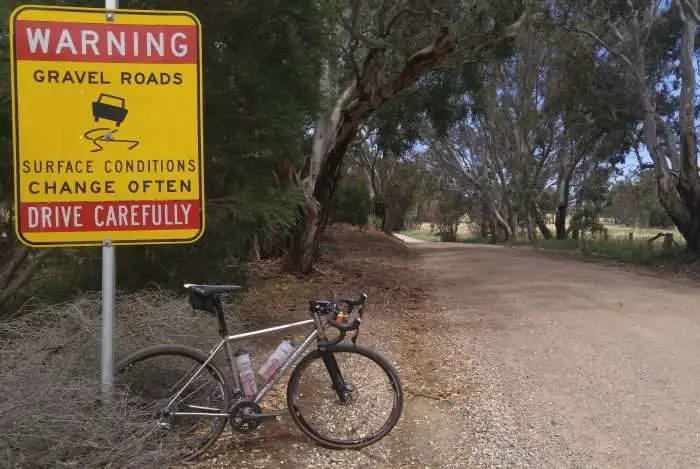 And it got hilly… this I expected but nonetheless, my legs weren't happy. Good thing it was a cruise ride!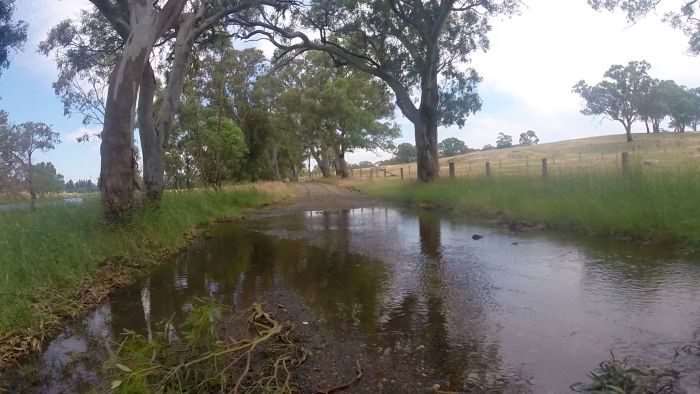 The overnight storm didn't disappoint. Plenty of standing water along the route and smatterings of mud here and there. This would be a long day…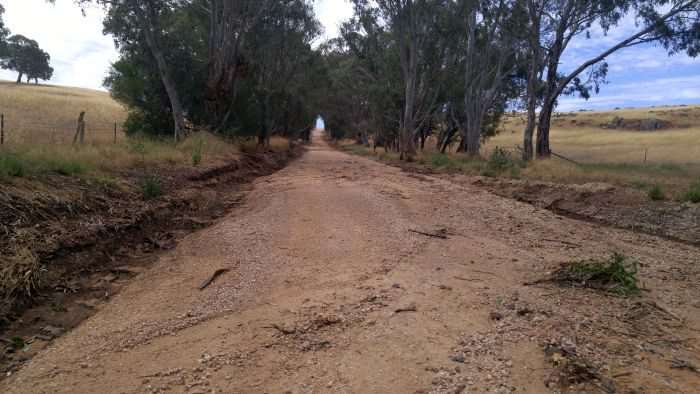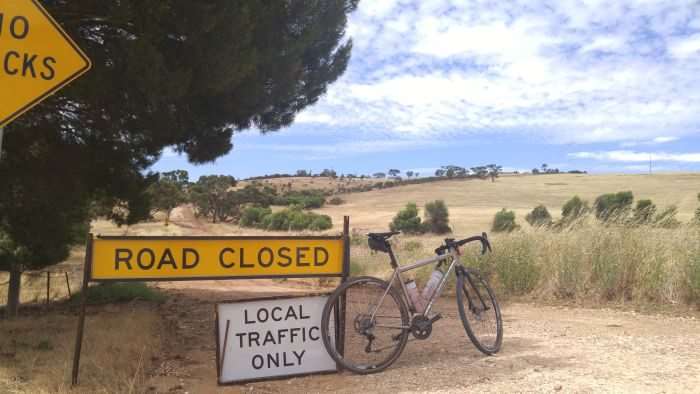 I was greeted by a Local Traffic Only sign after an hour and a half of riding. In a nutshell, that translated to – road may be effed up – locals with four wheel drives and dirt motorcycles are the only people who should be attempting to drive it.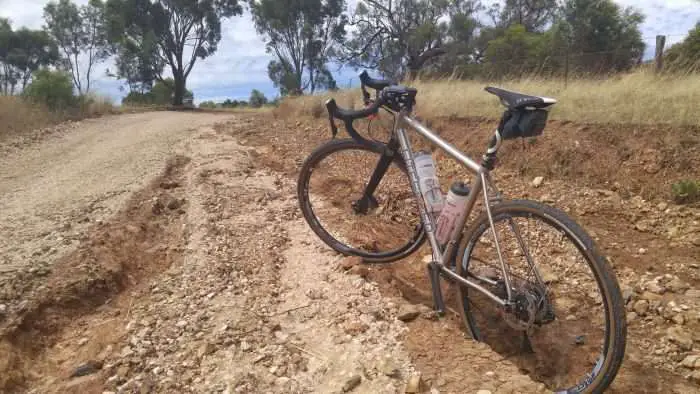 The deep washout above explains why only locals should be driving it… and this was just one small section of the road. Not helping me was the grade of the road. At least someone with a sense of humor named the road – "Steep Hill Road" – or as a Strava segement, "F'n Steep Hill Road". My version was "Walking Bits of F'n Steep Hill Road".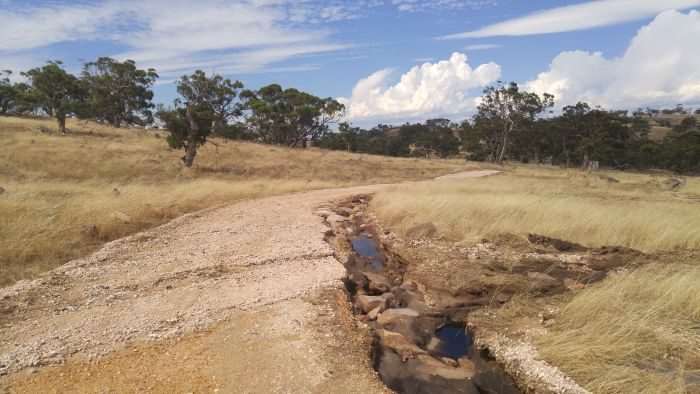 As I trundled along, more and more washed out roads appeared.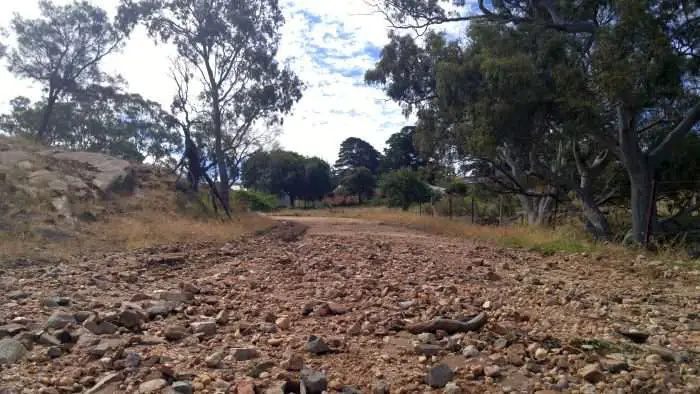 But, I was on a bike ride, and this was turning into an adventure!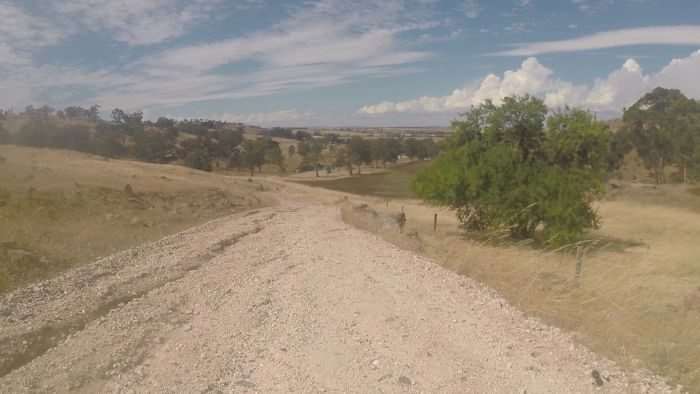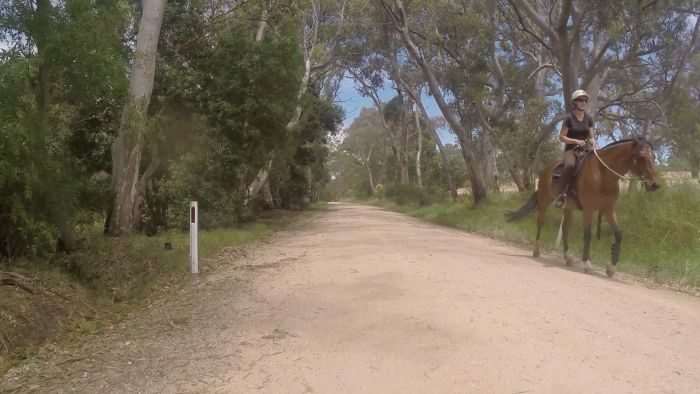 While I didn't spot any marsupials as I made my way along the route, I spotted a lady on horseback – riding English saddle – and almost no vehicles.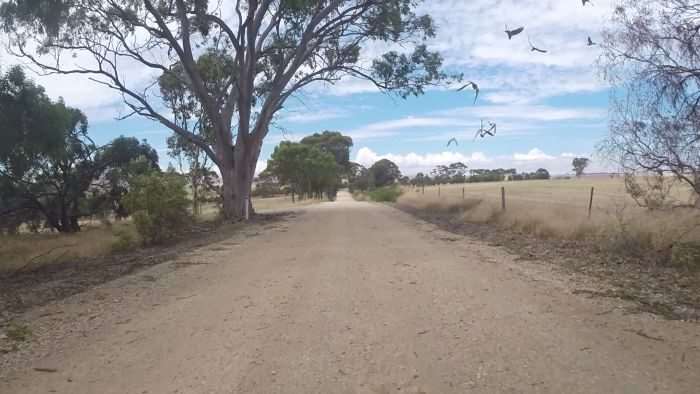 But there was plenty of birdlife in the form of Australian Magpies, Galahs and Cockatoos. Above, I was surrounded by a huge flock of Galahs, whose slumber I disturbed as I rolled along the gravel road.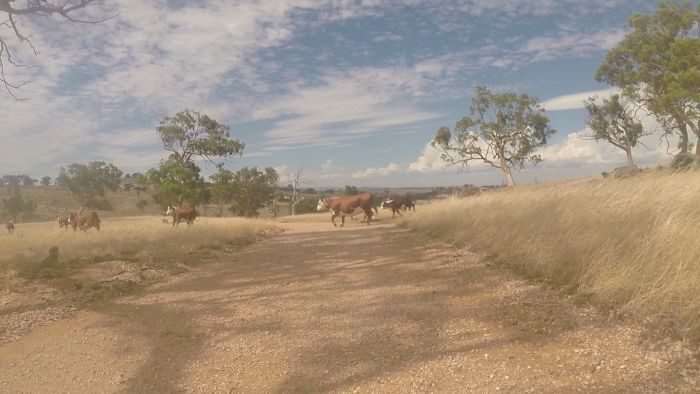 I also woke this herd of cattle, who promptly split for a safer area of the pasture.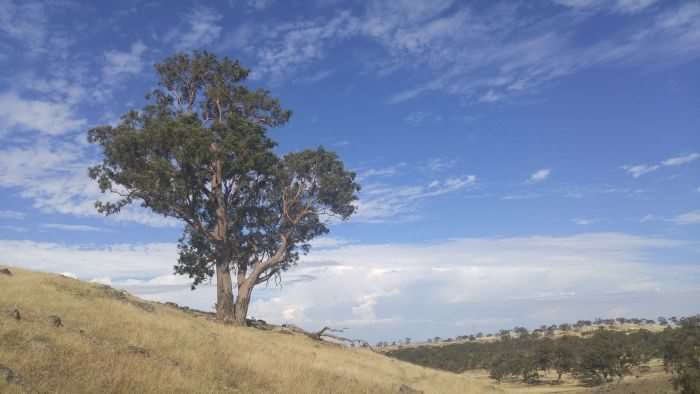 Because I had started the ride so late in the day, it was deemed I would be riding the abbreviated Gravelaide course – no shame in that I reassured myself. My knackered legs and lack of fluid on the bike heavily influenced my decision.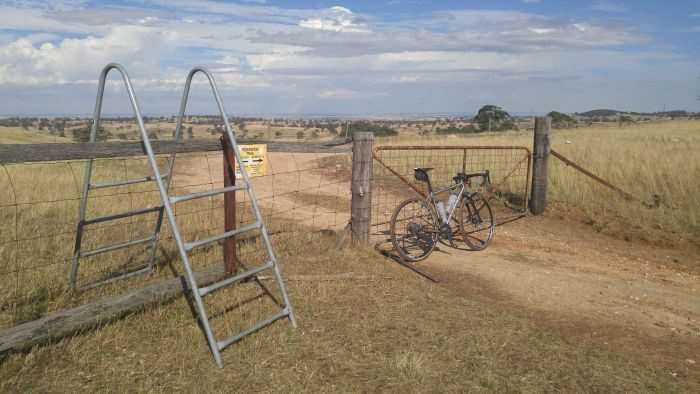 But the organisers didn't make it easy if you chose to ride short for the 2016 edition. There was the climb up Pym Road / Mount Beevor, another heavily washed out road, and the numerous gate crossings that require one to lift the bike over, followed by rider. The fence crossing above was one of the few that had a nice ladder over the fence.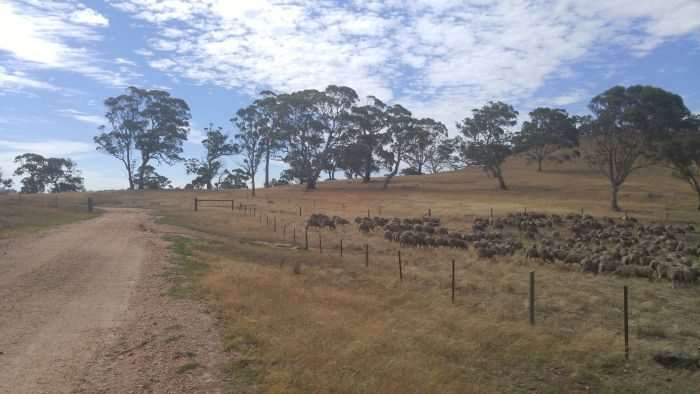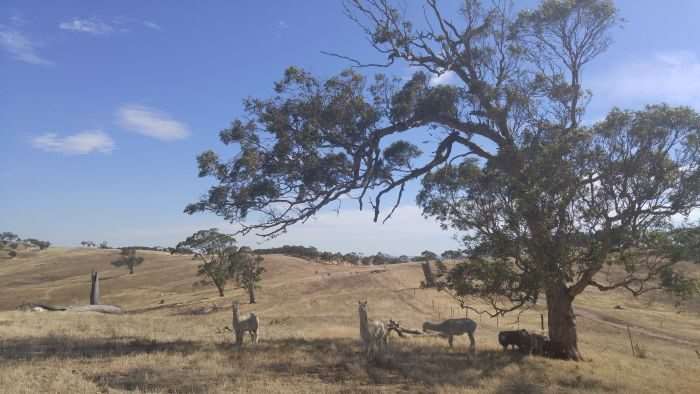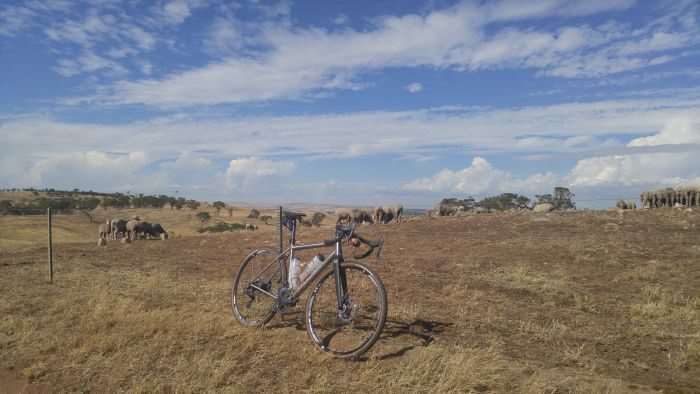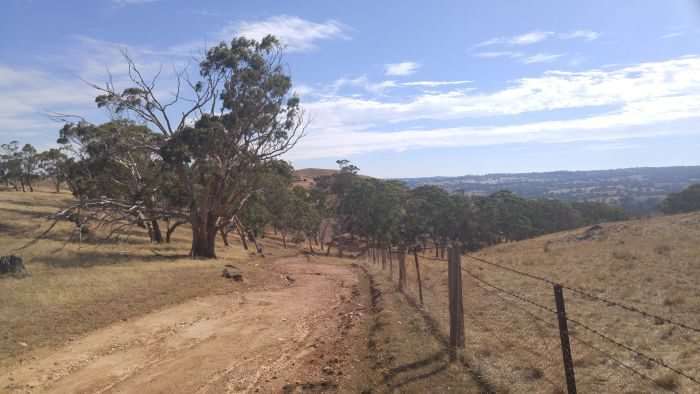 Despite feeling quite dead, I thoroughly enjoyed the challenging nature of the route, made that little bit harder by the mess left behind by the storm.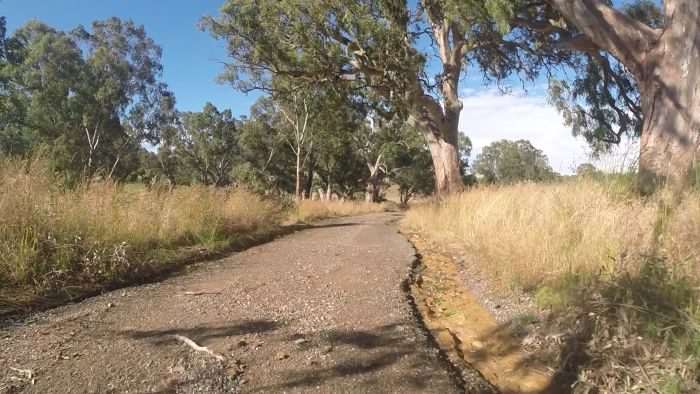 The 2017 Gravelaide route has yet to be announced, but do yourself a favor – if you missed 2016 Gravelaide like I did – get out there and ride the course – but do bring plenty of fluid. This isn't the US of A with a convenience store right around the corner!
Strava Data
For those so inclined, you can see my ride data HERE.
Thanks for reading installment #1 of 2016 / 2017 Gravel Cycling in Australia!