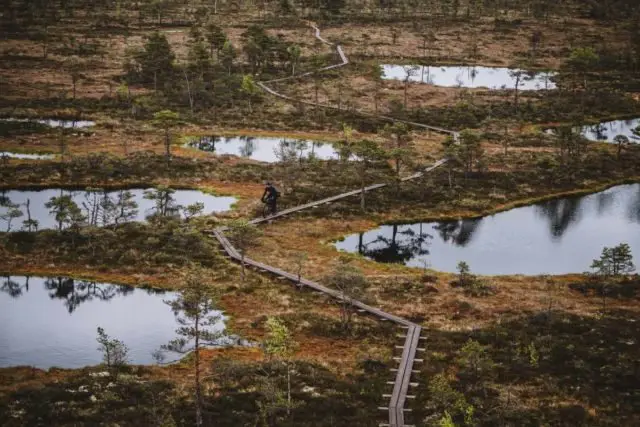 Who is Festka? 
Festka is a Czech technology company that specializes in the custom production of road bikes and frames of the highest quality. The company's headquarters and production facility are located in the center of Prague, Czech Republic.
This interview by Ondřej Hampl, Managing Partner, ACCEDO Czech Republic Communications
"It's rare for a day to pass when we don't hear about something becoming affected by the Covid-19 pandemic. The problems faced by bicycle component manufacturers have been well documented, but this is not the only shift taking place in the bike industry. According to Michael Moureček, the co-founder of Festka, a composite road bike frame producer and the man who closely follows and analyses everything that's happening in the world propelled by two pedals, the pandemic significantly accelerated the growth of gravel cycling. We sat down with him to look at this new phenomenon."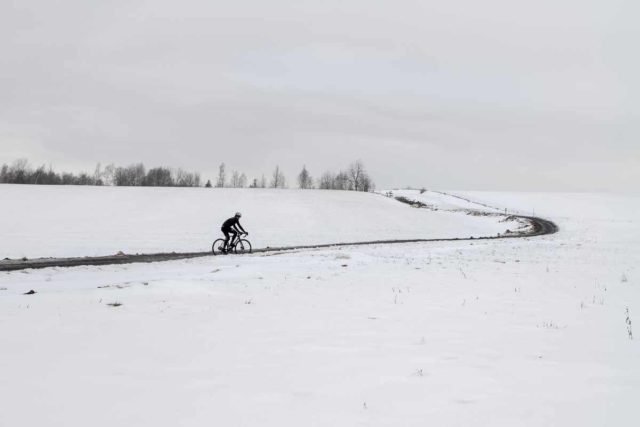 Where do you see the shift towards gravel cycling and what do you put it down to?
"It's a trend that's been growing for a while. I expected it to bloom fully in about five years' time. Nowadays most people can tell apart road, mountain, and city bikes but, at first sight, they would probably not see enough difference between a road and a gravel bike."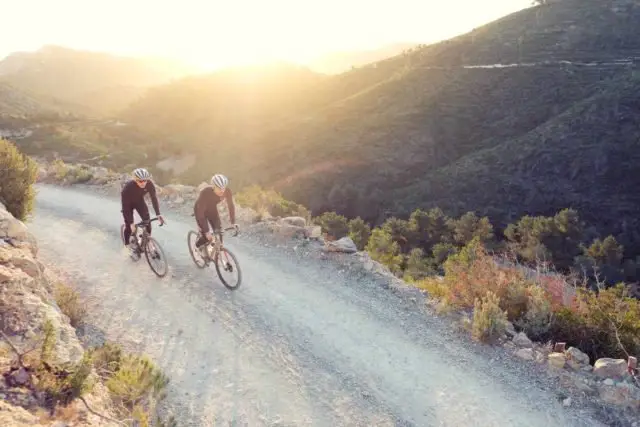 "Gravel bikes are road bikes with extra features that make them suitable for riding off-road. They have a lot in common with the machines cyclocross is run on. They have wider tires with a tread, disc brakes and drop bars. The drops of gravel bars, however, tend to be flared to give the rider more control on fast descents. Borrowing recent developments in MTB shifting technology, gravel bikes tend to run one-by gearing systems with a smaller chainring and a large range cassette. Due to their ideal use as expedition bicycles, the frames and forks are fitted with a number of threaded inserts to mount bags and racks onto them."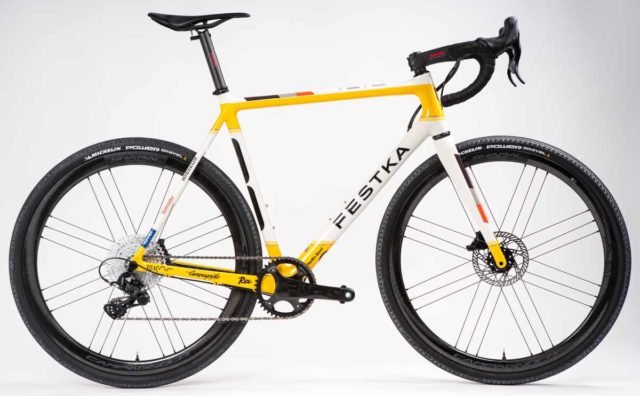 "The growth of gravel has been helped by several factors. First, the popular big amateur races. These are a great experience for the participants. A 150 km route along closed roads or cities such as New York or Rome without traffic is for many a very special opportunity. However, it costs a lot of money to organise an event like this and to raise it you need thousands of riders whose fees will pay for the road closures. I can't imagine anyone allowing events where such large numbers of people would ride in a bunch. The promoters of these gran fondo type races will have to adjust to the new reality and break it up into a number smaller races. And that is a great opportunity for gravel events that can take place off-road."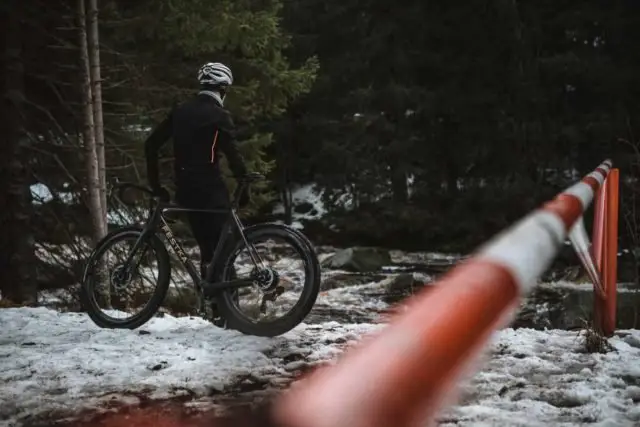 "Secondly, complications in the tourist industry caused by the pandemic accelerated certain trends that had been budding already earlier. Sales of RVs, tents, outdoor and ski-touring equipment making people less dependent on accommodation and catering services have been growing for a while, but the curve has taken a much sharper gradient in the last eighteen months. At first, it was more of a trend than a necessity but now the balance has leveled at least. If you want to go and spend a weekend in nature and all the hotels and B'n'B are closed or booked out (as may be the case now that some things have gone back to "normal"), you may not have any other option than to take a tent, mount it on a bike and go."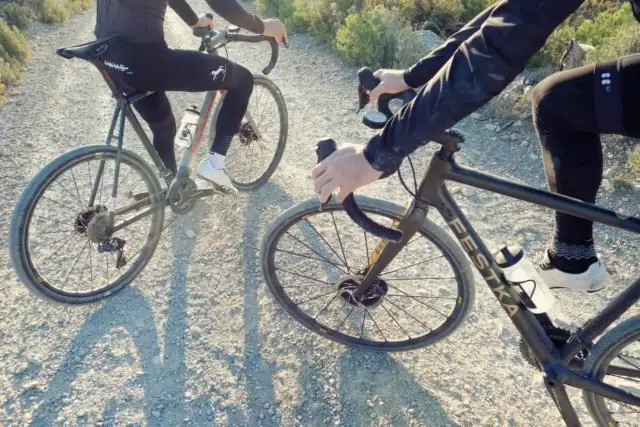 What's the status quo as regards equipment availability?
"The growth I'm talking about would be even faster had there been enough bikes on the market. The frame makers aren't doing too badly but it's the manufacturers of components, especially groupsets (brakes, derailleurs, cranks, chainrings, cassettes), whose lead times are stretching beyond twelve months at the moment and growing. But I believe that in two years' time we'll be sitting here talking about what a phenomenon gravel cycling is and about how many brands are jumping on the bandwagon making various accessories, clothing, bags, etc. And about how various age groups approach it."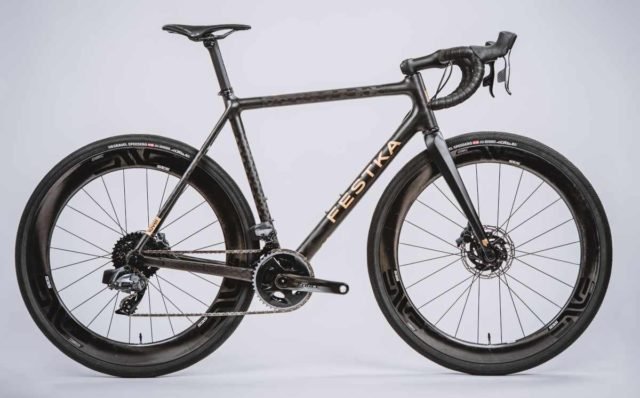 Do you see similarities with the arrival of snowboarding a quarter of a century ago here?
"That's a good analogy. Snowboarding appeared as a new form of fun on the snow but the people who converted to it gradually changed the whole culture of alpine sports. And I believe that the same thing is going to happen here. It will be the biggest shift in our sport since the onslaught of mountain biking."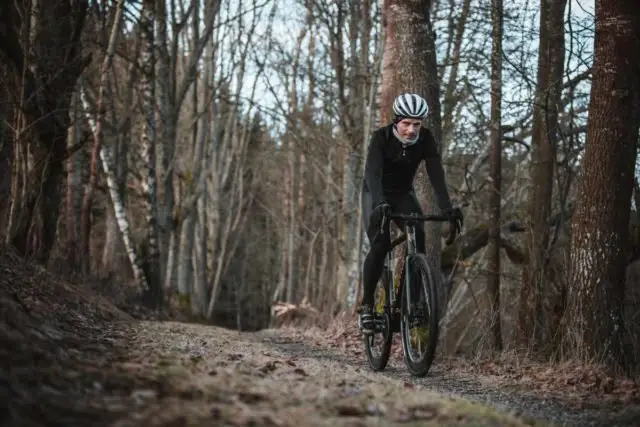 "The early spread of snowboarding, but you could say the same thing about ski-touring, shares one aspect with gravel cycling. The interest is not driven by racing. Racing gravel bikes is basically cyclocross and that's something people like to watch but mostly don't actually do. Gravel cycling is all about being in nature, experiencing something different, moving from A to B with a purpose. It's not about getting somewhere faster than the others. There are extreme endurance events run on gravel bikes but those will never be the mainstream just like snowboarding races aren't for die-hard snowboarders. For those it's being in the mountains, in nature's elements, on their own or with friends that's the main part of what they enjoy. Not watching acrobats on snowboards on the telly. They would definitely prefer getting dropped from a helicopter in Alaska to being a guest of honour at the X-Games."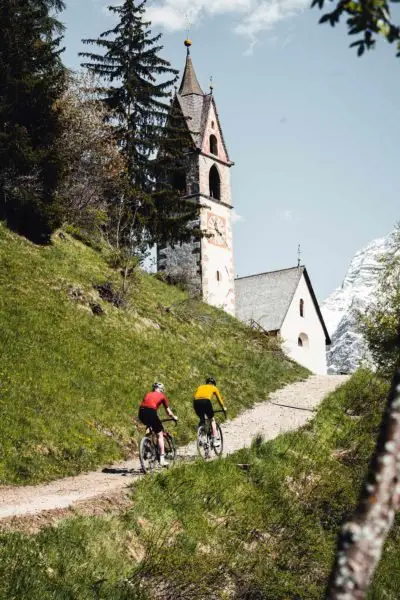 "As with all novelties, the initial wave of interest is driven by plain trendiness. Gravel bikes are all the rage, and they give people the feeling of standing out from the crowd. For many, it is their third cycling incarnation. They started on mountain bikes as kids or young adults and later transferred to road cycling because they felt old on MTBs and road cycling was trendy. However, many of them never felt at home on tarmacked roads full of traffic and gravel bikes offered them a solution. And it's not just where you ride and what your bike looks like but the more casual clothes and shoes that come with it. You can jump on a bike wearing a regular shirt and shoes that you can walk in while wearing your road gear always makes you look a bit odd off the bike."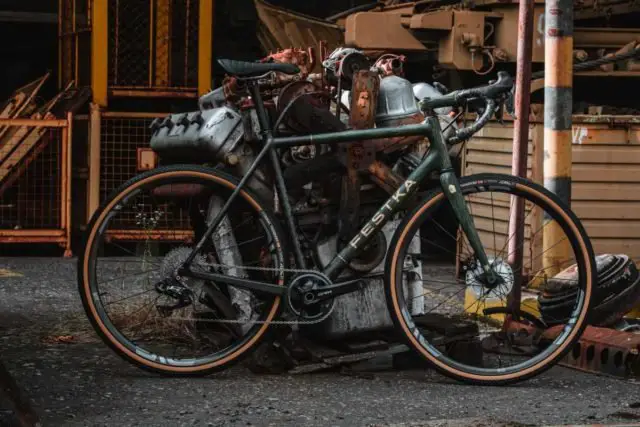 Who will gravel attract more, roadies or mountain bikers?    
"The gravel segment will become an interesting point of intersection. The lines will be partially drawn along brand lines. Festka, for instance, is a 100% road brand. We will never make mountain bikes because it's a completely different ball game. But we can make a gravel bike. An excellent one, in fact. So, our customers will buy a gravel bike and they may end up riding it more often than their road bike. And the situation is similar for orthodox mountain bike brands who could never afford to make a road bike for philosophical reasons but for whom it's OK to make a gravel bike. The two worlds will meet at this intersection."
See one of Festka's gravel bikes in our video from the 2021 ENVE Builder Round-Up.
"If you look at any gravel bike, you can tell if it was made by a road bike manufacturer or an MTB one. But in general, I would say that gravel cycling is driven by road brands. Road cycling has been experiencing a huge renaissance and gravel bikes will provide a plausible option for many mountain bikers who have been sitting on the fence. It's a very logical progression."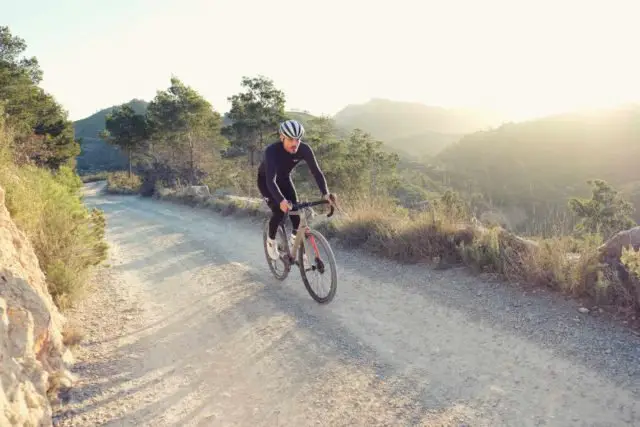 How is Festka doing in the gravel segment?
"Our first gravel bike, Festka Rover, launched in 2018, caught on pretty fast. Last year it accounted for about 15 % of our sales. This year it looks like it's going to be closer to 20 %. We learned a lot about gravel bikes and the growing gravel crowd thanks to the Rover and we soon realised that in order to cover the whole spectrum of gravel we needed two models with the second one positioned further away from the road, more towards the off-road and bikepacking. We intended to launch it last autumn, but in the end, it will happen now. The extra time we had on our hands helped us fine-tune the details."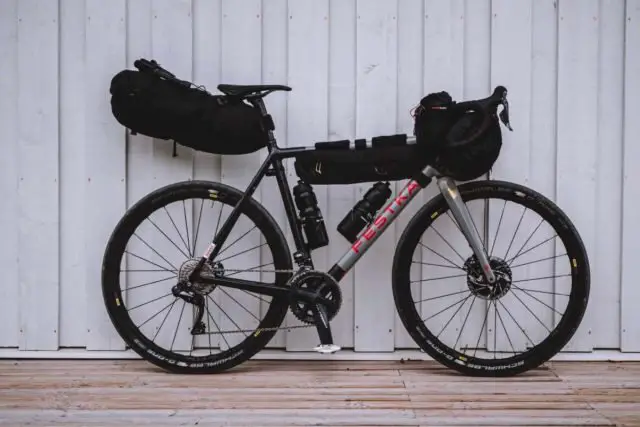 Will there be winners and losers in all this?
"Gravel will take away from both road and MTB, but I wouldn't see it as victories and losses. The MTB segment will shift further to full suspension bikes for singletracks that spring up all over the world. They're great fun but you need a specific machine to enjoy them. You can't ride them on a regular cross-country mountain bike. People who own a downhill or enduro bicycle are likely to buy a gravel bike as their second machine. It's a logical development. And gravel will also find new converts among people who have been attracted to road cycling but felt too scared to share the road with cars. Gravel bikes will solve this dilemma for them."
"The pandemic did a lot of good for cycling in general. Many people who would normally do their exercise in gyms and swimming pools had no other option than to run or cycle and they realised cycling was great to clear one's head so you could say that in a way cycling comes out of the pandemic as a major winner."