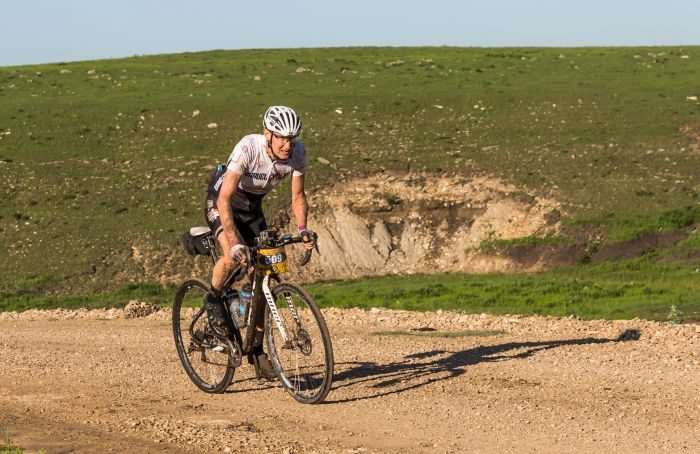 Last year was my first and almost only DK200. The last 50 miles was the most misery I've experienced ever on a bike. I ran out of water, ran out of electrolytes, hated all my race food, had massive leg cramps, butt cramps, shoulder cramps, hours of nausea and the dreaded mental cramps.
The mental cramps were the worst – they almost shut me down. That Dark Place
(explained well in this interview
) loomed up and started to crush my spirit. "This is just too hard" it said. " Just give up… make a U-turn. That last food stop is only a few miles back. Just give up and they will drive you home now!" I was standing and straddling my bike watching with fascination as my quads twitched like writhing snakes just under the skin.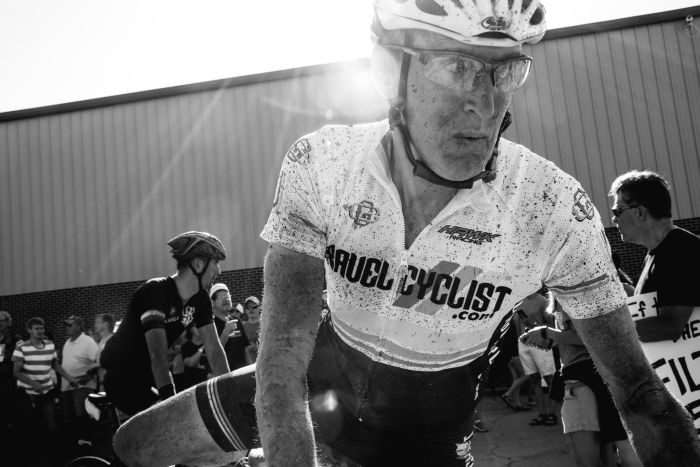 But I soldered on… and not for the noblest of reasons. My wife, Mrs. K-Dogg, and teammate, JOM of GravelCyclist.com were behind me. I would never hear the end of it If I gave up now. I told myself I was no longer racing. It's just survival now… I will go as slow as it takes keep rolling… nothing more. "There is no try… only do", said Yoda.
I eventually finished and amazingly made the podium for really old people.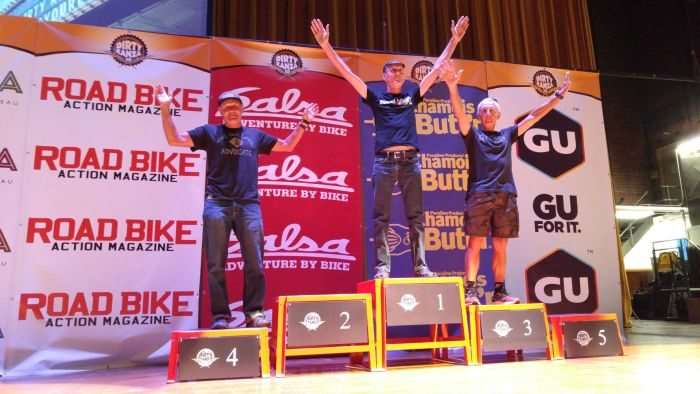 Days later friends asked me if I'd do it again. I told then not to ask me right now. A few months later, the answer was the same… "don't ask me now." When that wild 12 minute registration period opened for the race earlier this year, I still wasn't sure but Mr.s K-Dogg and JOM got in. I didn't. "What a shame" I said. "We are getting you in" insisted the Mrs… which "We" did.
So now it's two weeks until DK200. I'm actually excited now. It only took 50 weeks but the lingering Dark Place finally drifted away like a bad dream on a sunny dawn. I'm actually looking forward to it now and here is why…
I have finished several other endurance races and KNOW my limits are mostly mental. Our bodies are incredibly resilient. You can push them more than you yet realize.
JOM*, Mrs. K-Dogg and a few friends have scientifically analyzed and improved our race hydration and nutrient intake based on lots of experience. My biggest failure at last year's DK200 was not carrying enough water. Two to three bottles are sufficient for a 50 mile ride when you can maintain a steady 20+  mph pace. When you ride 50 miles at 8 mph into a headwind over giant hills you need three times that. Bring a variety of foods and pay strict attention to getting enough electrolytes and easily digestible food. Conventional wisdom is you need to eat a minimum 250 calories per hour of race effort.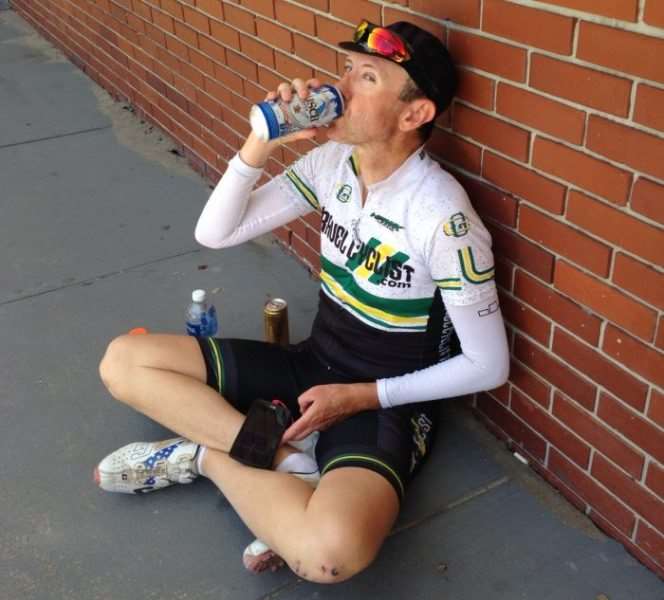 I know I'm not going to die. There are hundreds of people around you that will help. It's just another bike ride… with a few thousand of your best buddies. Be ready for that dark place. Don't panic. Find your happy place. Mrs. K-Dogg and I agree that the happiest place is in the company of other racers. Shamelessly draft them if you need to. They are all nice, down to earth people.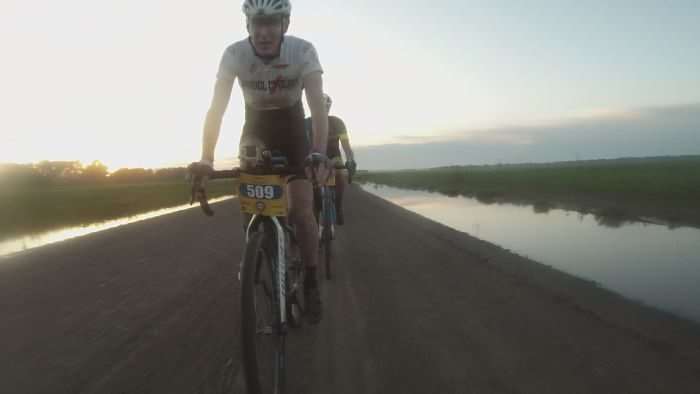 If this is your first DK100 or DK200, don't underestimate the effort required and the little disasters that may occur along the way. Focus on how lucky you are to be able to spend all day (and night?) on your bike uninterrupted.
How often do you get to do that?
See all y'all in Emporia!
K-Dogg
GravelCyclist.com
Gainesville, Florida