Tap your heels three times and you'll end up in Ruby.  Not in Kansas, but in Arizona, right along the Mexico border.  Just south of Tucson Arizona.  
Now before you hit the next button because you are worried about the border, scan through the photos: rugged, remote and a great place to ride gravel when the rest of the US is covered in ice, snow and teeth-chattering temperatures. The area is scattered with quirky little towns like Ruby (a true ghost town), Arivaca, and Patagonia. 
At Dirty Freehub we spent a month base-camping in Tucson, searching out great gravel.  We were gobsmacked with the beauty of the place. But one word of warning; don't be skimping on your tire width. Arizona gravel will need wider tires or maybe a hardtail mountain bike. Even the "paved" sections had us wincing for bigger tires. See Captain O's detailed comments at the end of this article if you're a gearhead.  
Now some of you will get all freaked about the border. We learned to love the Border Control; heck, they even stopped to see if we needed extra water!  When you are thirty miles in the middle of nothing, you will be thankful.  
What were our favorite routes?  Let's give you five of them, plus an epic Mt Lemmon ride, just in case you are in the mood for something really insane.
The Routes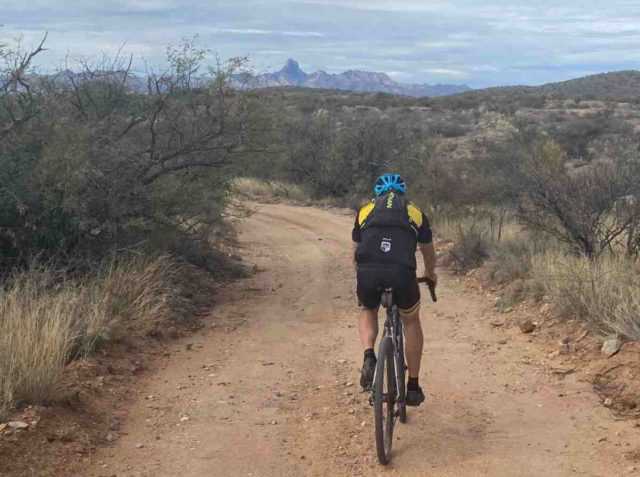 Buenos Aire (as in National Wildlife Refuge): 36 miles and 2,500 feet of gain.  Extreme beauty including backdrop views of the Baboquivari Peak. A Dirty Freehub team favorite.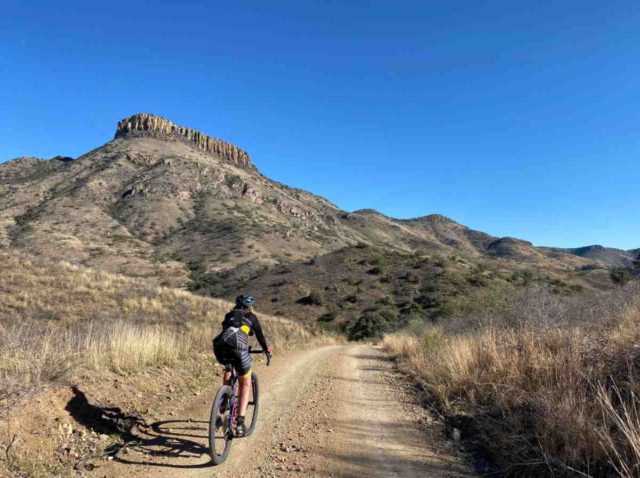 Big Ruby: 50 miles and 6,400 feet of gain, showcasing the Atascosa and Pajaritat mountains, Warsaw Canyon and Colorado Gulch. Includes a visit to Ruby, the ghost town. (Shorter versions are also available: Ruby North and Ruby South that cover the same area.)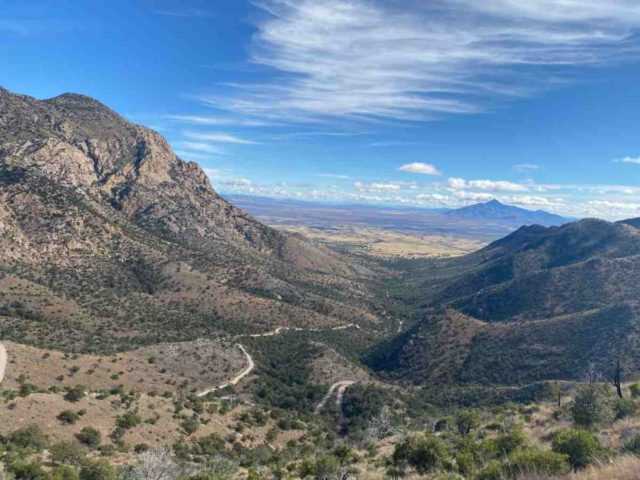 Montezuma: 36 miles and 4,300 feet of gain.  Climb up the majestic Montezuma Pass, across open grasslands, through the San Rafael Valley and to Parker Canyon Lake.   (We also have a 72 mile, 6,700 feet of climbing version.)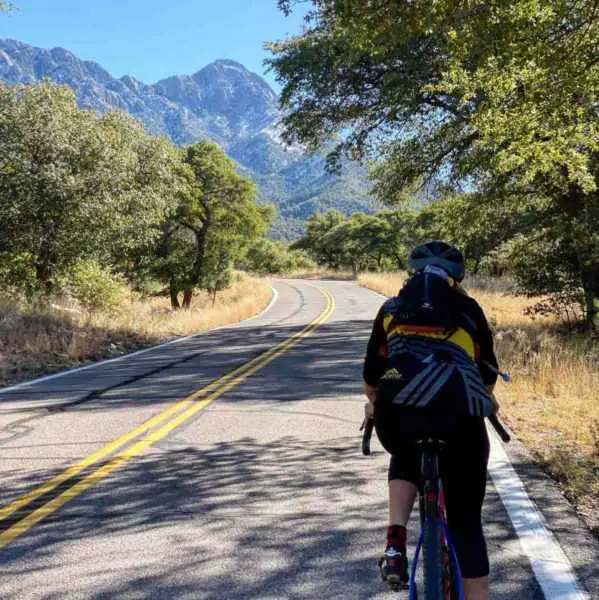 Madera Canyon (via Box Canyon):  40 miles and 4,000 feet of gain. Big variety in scenery, surface, and wildlife. A Tucson local favorite. (And Madera Canyon just happens to be one of the top birding areas with 256 species of birds.)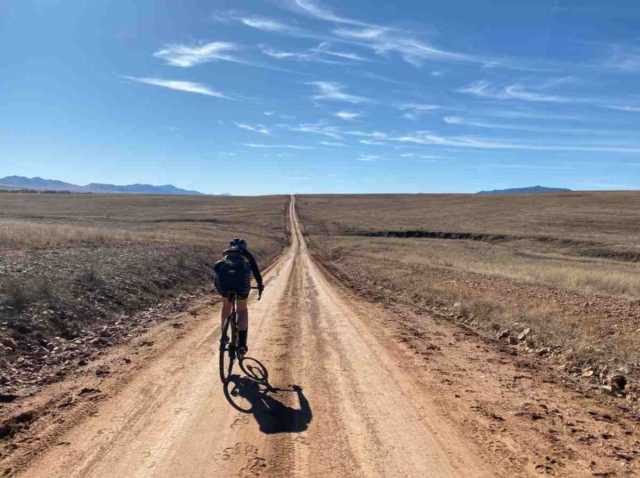 Bud and Bo: 44 miles and 3,000 feet of gain. Big valley, big views. A classic ride for the Patagonia region. We offer it up as a tribute to the hard-working Border Patrol Agents.  (Bud and Boe is also part of Montezuma el Grande which is 72 miles and 6,700 feet of climbing.)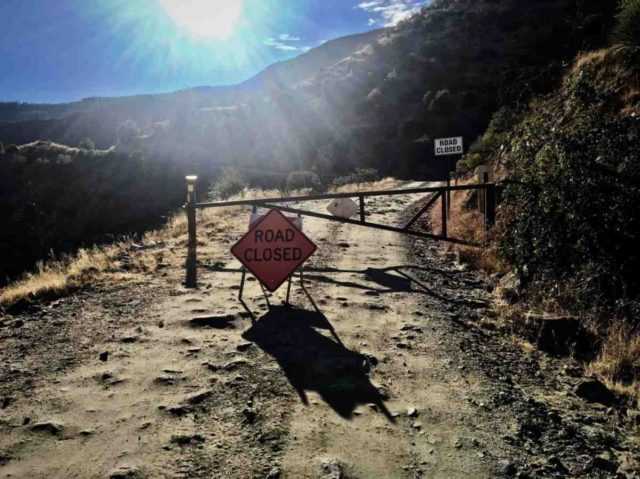 Mt Lemmon (Epic): 115 miles and 12,000 feet of gain. You have to ride this because it says EPIC in the title and you cannot visit Tucson without some version of Mt Lemmon. That 12,000 feet of gain is just so tempting…
Arizona Gravel Equipment Recommendations
Captain O Tire recommendations: 29'er with 2.1 inch tires or 650b's with 50 mm tires. Or, a hardtail mountain bike. 700c rims with 40 mm tires are doable but your ride will be more demanding. I don't recommend anything less than a 40 mm tire. Tubeless is a given especially with required lower pressures. Check out Gravel Cyclist's handy recommended tire (tyre) pressure guidelines here.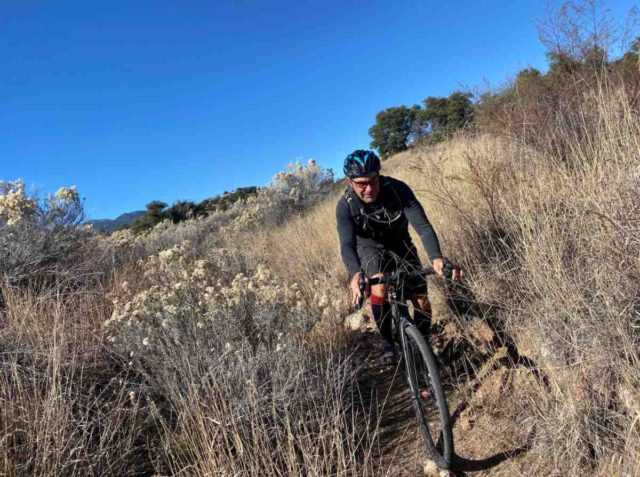 For the ultimate in durability, we recommend Cushcore Inserts into your tires and adjust your tire pressures accordingly …. on really gnarly routes I ran as low as 13 psi in the front, 20 psi in the rear tire on a 700c by 40 mm setup.
For all these routes and more in Arizona, head over to https://dirtyfreehub.com/adventure/arizona/