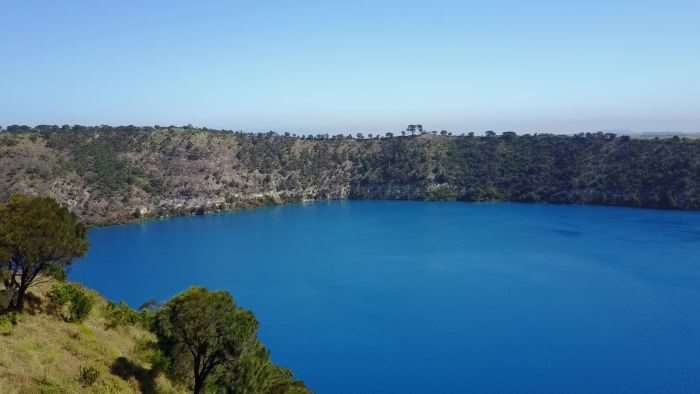 Mount Gambier is the second most populated city in my home state of South Australia, at an estimated urban population of around 29,000 residents. That isn't a whole lot of people. On the other hand, Adelaide, capital city of the state, has a population of around 1.3 million people. Still, not a lot of people if you compare it to say the greater New York area of the United States. Then you have Kalangadoo, South Australia. According to a 10-year old census, the town has a population of about 305 people.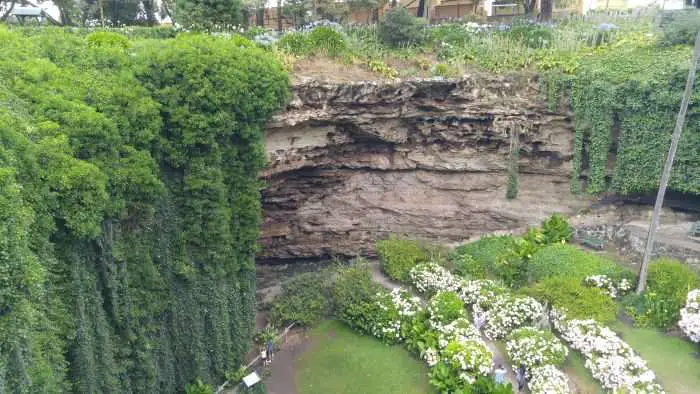 Mount Gambier is approximately 450 kilometres / 280 miles south east of Adelaide. During my road trip into the state of Victoria – see my rides in Bendigo and Warburton – I made a point of driving back through the Mount.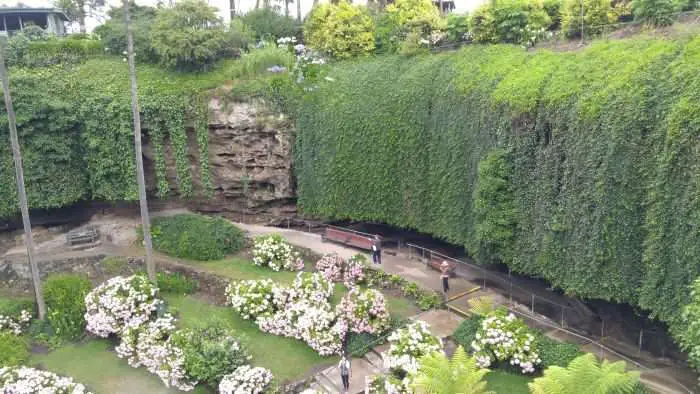 The town is best known for its dormant volcano, home to its beautiful Blue Lake (photo at top of this article) with the town built upon the volcano's slopes.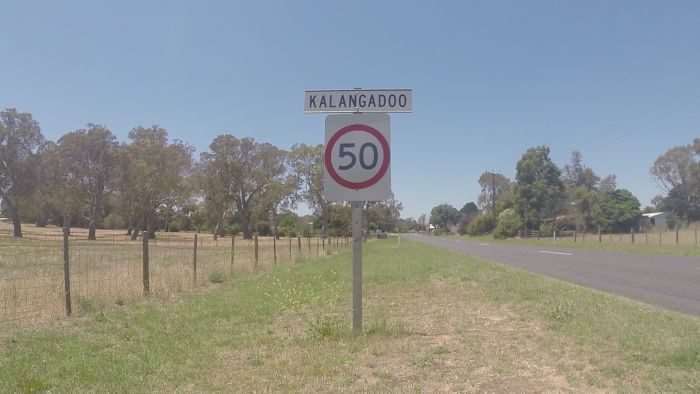 Kalangadoo is located about 50 kilometres north of Mount Gambier, and today includes a general store, farm supply store, a pub (most important), and a timber mill. The disused Kalangadoo railway station is home to a small museum, but unfortunately it wasn't open when I rolled through.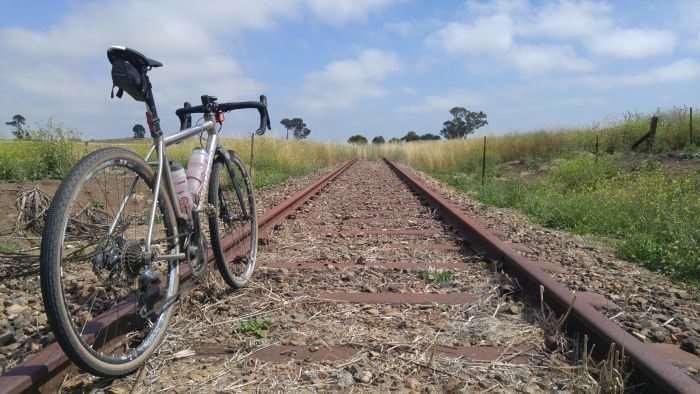 Regular visitors to this website know I am a railway nut. Thus, the planned route would depart Mount Gambier and follow the disused railway line all the way to Kalangadoo, but on gravel roads… and then return to Mount Gambier. Kalangadoo railway station was closed for business in 1985, but the railway line between the towns remained active as part of the Limestone Coast Tourist railway… until that closed down in 2006 🙁
Points of interest along the way included:
Wandilo – home to a forest.
Suttons – home to farmland and cattle.
Wepar – more farmland and cattle.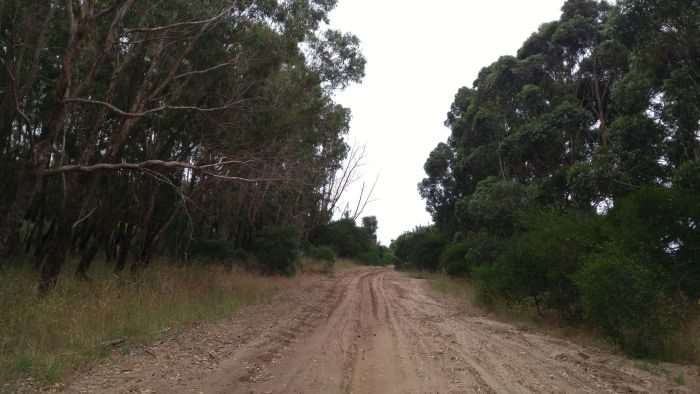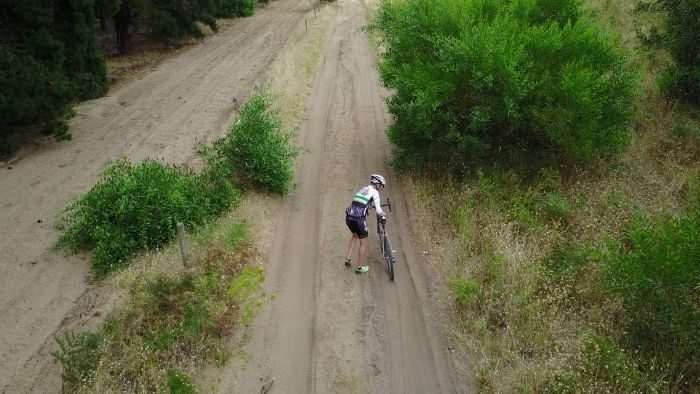 Pictured above – during the early kilometres of my route, I would stumble upon this gem of a road, that featured deep sand, far beyond the capabilities of my 700c x 35mm wide Panaracer GravelkingSK tyres. Hike-a-bike!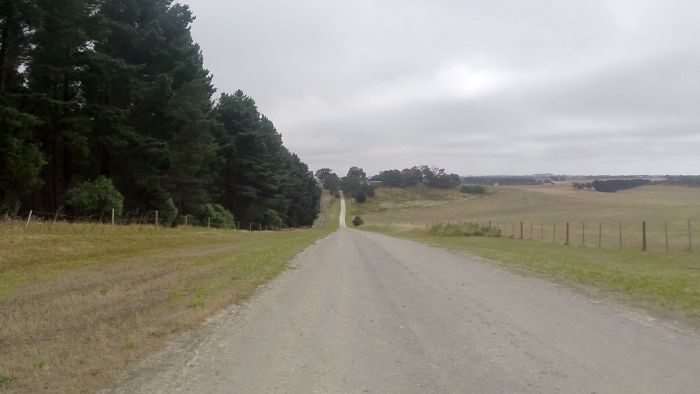 This part of the world is known as the Limestone Coast. As the name implies, limestone is in the area, and many of the gravel roads are fast rolling, super hard packed limestone roads.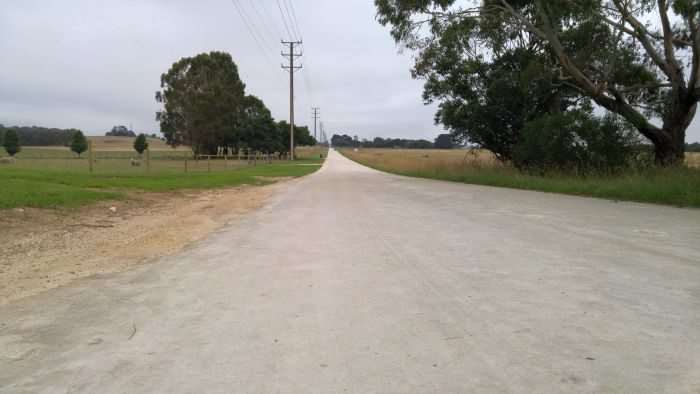 Many of them are smoother than some paved roads I have ridden! A road bike shod with 700c x 25mm tyres would be lapping these roads up…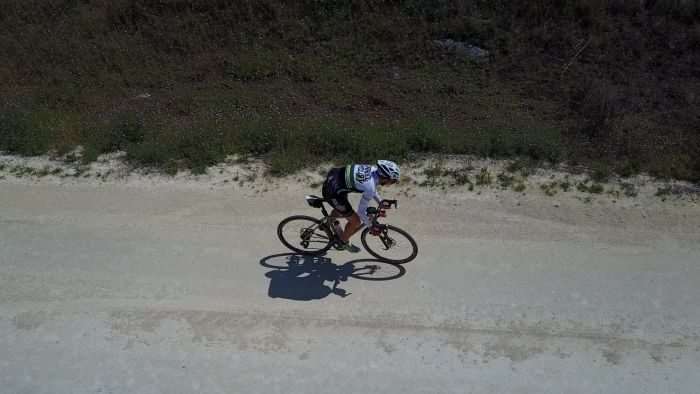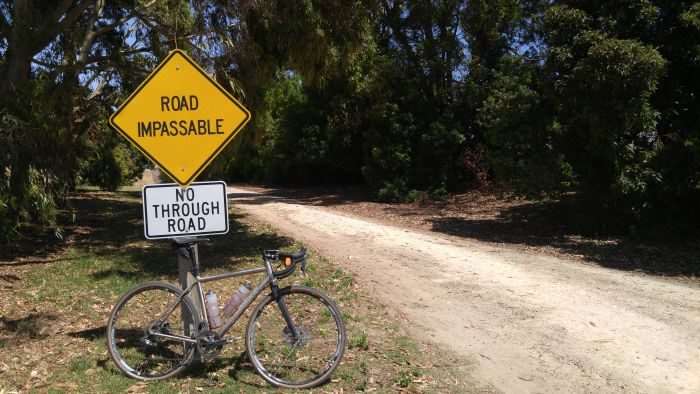 Impassible to cars, but not to bicycles? This was spotted along my route, but not part of the route.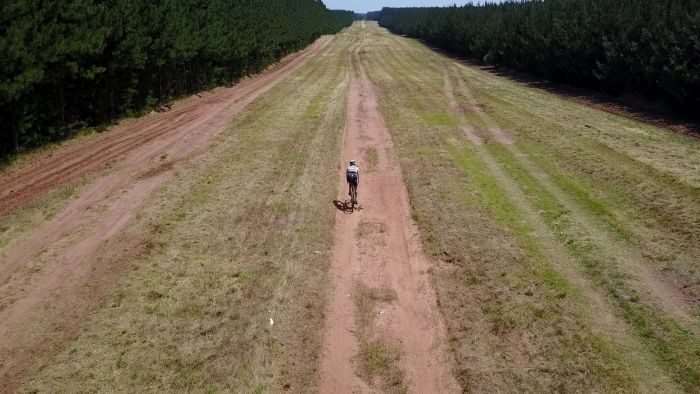 Rolling near Wandilo, through the middle of the Wandilo Forest.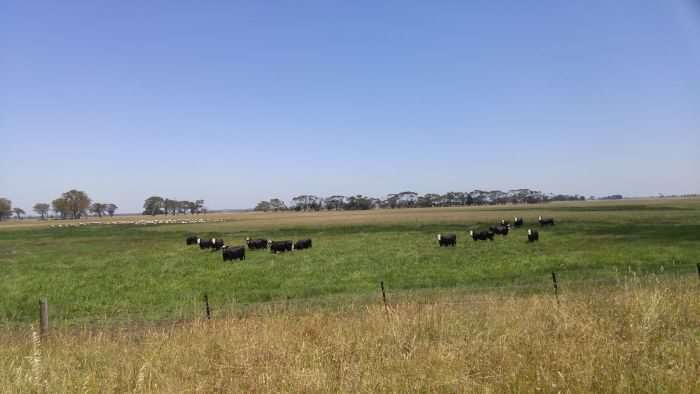 Not much in Suttons, South Australia these days, just some curious cattle.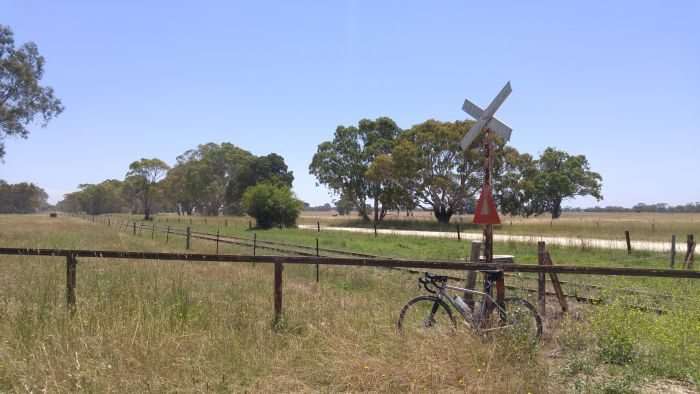 Above, the disused railway crossing near Wepar, South Australia. Unfortunately, this is also the location that my USA issued LG G4 mobile camera phone decided to call it quits, forever. Thankfully, the photos were stored on the phone's MicroSD card, so they were retrieved. But suffice to say, my phone was Kalangadoo'd on the way to Kalangadoo!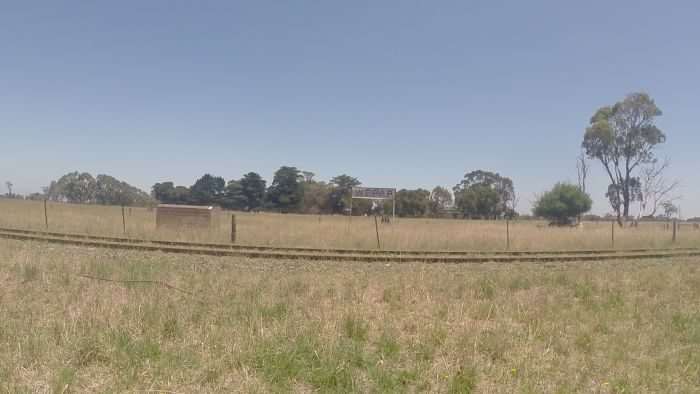 All that remains of Wepar is this sign. There is no evidence of a platform, although the concrete base at left was probably home to a signal control at some point.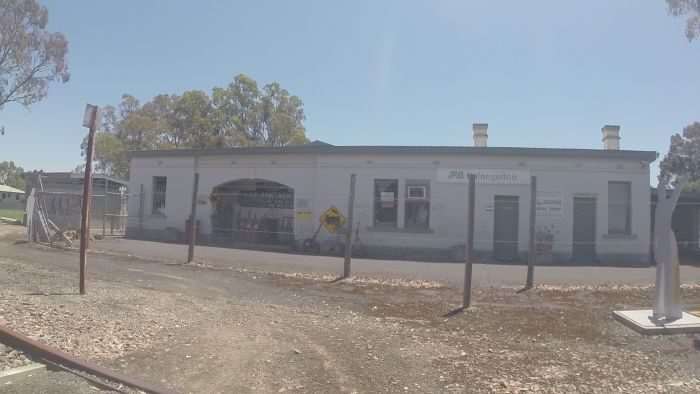 Unfortunately, I didn't take too many photos of Kalangadoo due to my phone issue, but I did snap one or two using my GoPro camera – great for video but not so great for still photography.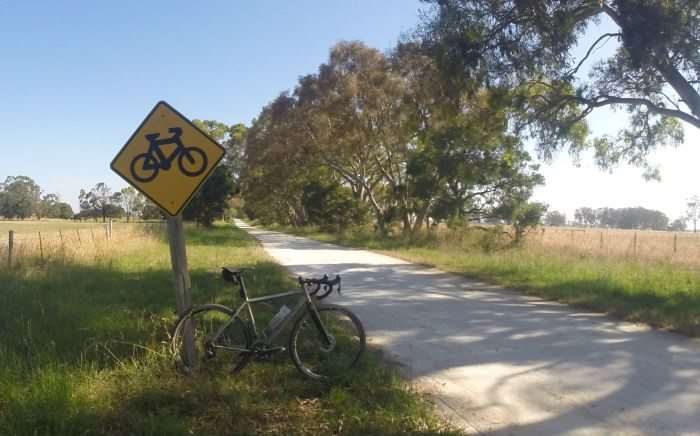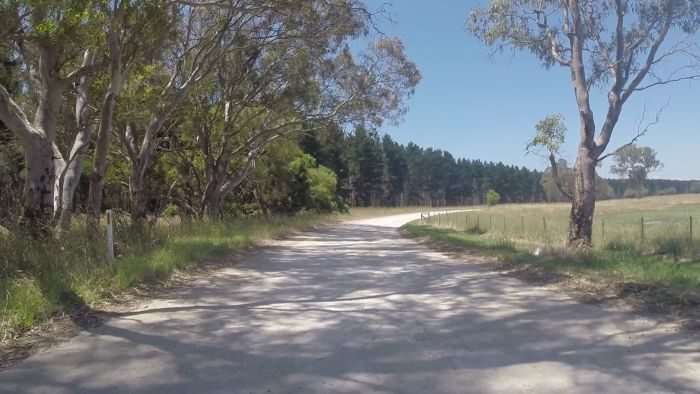 East of Kalangadoo is this massive tree plantation.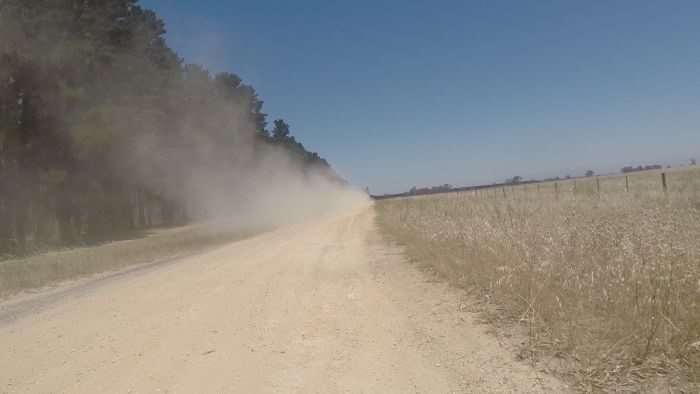 Very few cars were spotted along the route, but this driver at least gave me plenty of room in the dusty conditions.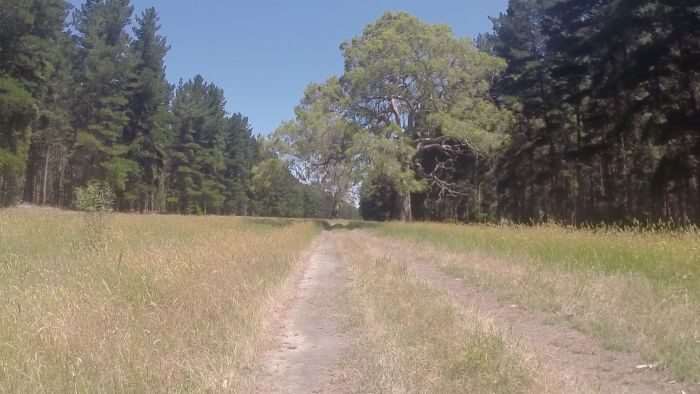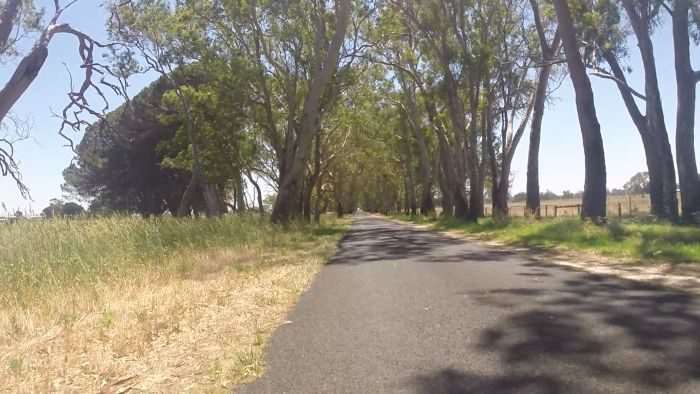 One of the few paved roads along the route. Much of this route was open to the skies, with the baking sun frying the landscape. The sun is much harsher in this part of the world – it is wise to cover up one's skin with lotion or whatever your choice of skin protection may be (I prefer arm skins).
Strava Data
For those so inclined, please see my track of the route HERE.
Thanks for reading – there is still plenty more to come from my gravel cycling adventures in Australia…