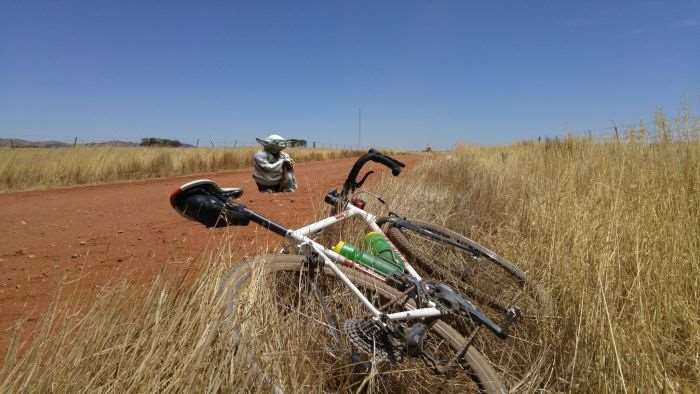 "You must unlearn what you have learned." (Negative road racing attitude.)
"Do or do not. There is no try." (Commit to riding tubeless 38mm+ wide tires.)
"May the force be with you." (May the spooge be with you.) Spooge = tubeless sealant. We love Orange Seal!
"Difficult to see. Always in motion is the future." (One flat, one mechanical won't ruin your ride. Keep going.)
"Named must your fear be before banishing it you can." (Tricky descents. There, I said it.) K-Dogg sucks at descending.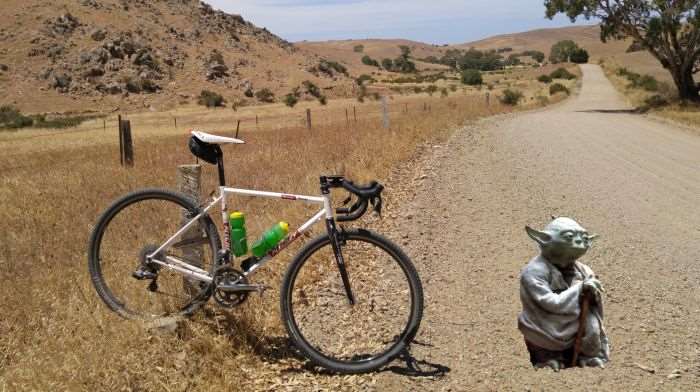 "Mud hole? Slimy? My home this is." (Enough said.)
"When 900 years old you reach, look as good you will not, hmmm?" (Did I mention I'm in my 60's?)
"Much to learn you still have my old Padawan… this is just the beginning." (Again, tricky descents plus staying ahead of Dr. Pain in sugar sand.)
"The boy you trained, gone he is. Consumed by Darth Vader." ( Avoid criteriums at least if you return to road racing.)
"Not victory, Obi – Wan. The shroud of the dark side has fallen." (USA Cycling appears interested in gravel cycling now!)