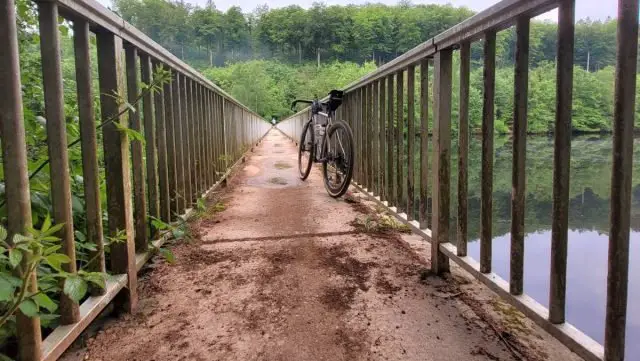 Ride a gravel bike and do good at the same time! Whether wildfires, floods or other disasters. Again and again, the dimensions of the beautiful federal state of Saarland serve to illustrate all these momentous events, without disturbing the actual beauty of the beautiful Saarland. As in previous years, all income from Saarvertikal goes to a charitable organization.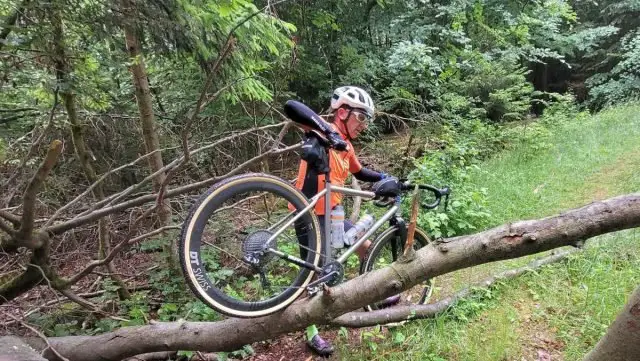 The Saarvertical Gravelride is a crossing of the Saarland with a gravel bike from north to south. There are unknown places to explore and many a highlight to discover. With a length of 125 kilometers and 1,800 meters of altitude, the sporting challenge is high and a high level of riding ability is required.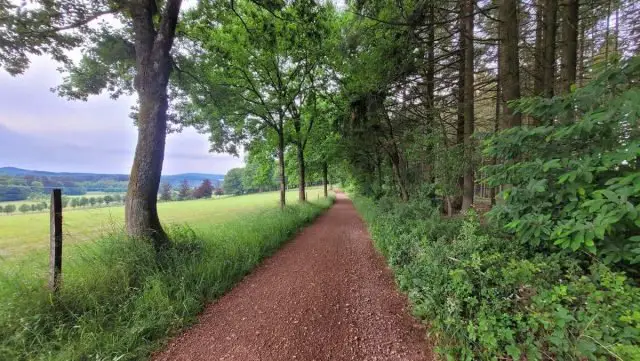 Former Team Telekom professional and Tour de France participant Udo Bölts was also at the start this year. (From 1992 to 2003, Bölts took part in the Tour de France twelve times in an uninterrupted sequence, finishing the race every time. This made him the "German record holder" until Jens Voigt started the Tour for the twelfth time in 2009 and finished it for the twelfth time on his fifteenth participation in 2012. Bölts got his best result in the most important cycling race in the world in 1994 with a ninth place).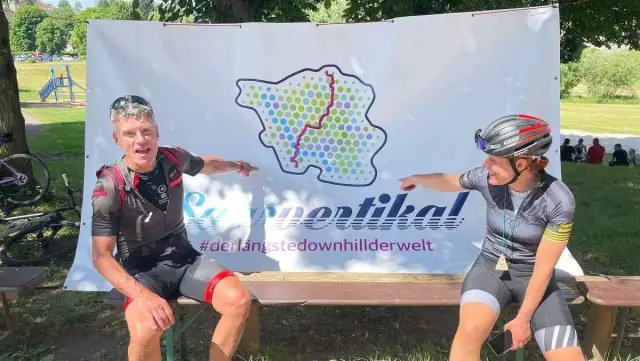 The Saarvertical Gravelride begins at the barrier in Nonnweiler at the upper car park of the reservoir of the same name and ends at the wildlife park kiosk in Karlsbrunn. The route changes from year to year and again this year there was an interesting and varied route. Numerous tourist sights and historical places were passed. The view was rewarded with the wonderful, wide views of the gentle low mountain range landscape of some of the most beautiful federal state land in the world.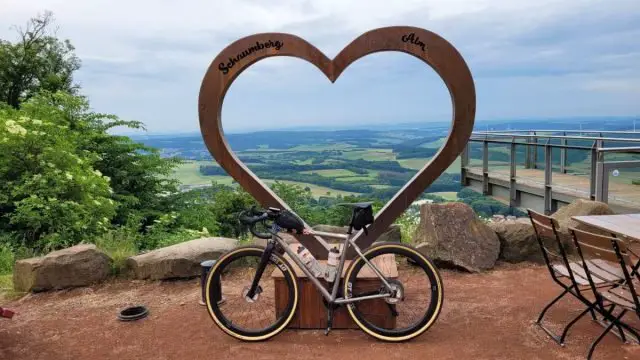 After passing the barrier at the car park of the dam in Nonnweiler, this wonderful body of water on the border with Rhineland-Palatinate was first circumnavigated over 11 flat kilometers. A steady up and down follows over varied open landscapes and dark wooded areas. The track led over the Petersberg, the Hofgut Imsbach, the Schaumberg, the Höchsten, the Große Horst, the Moritzwald, the Hoxberg, the Invaliden Alm, the Campus Nobel, the Saarpolygon and the Glockenberg near Wadgassen.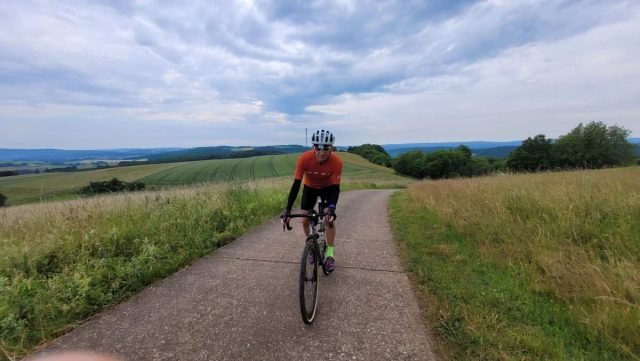 Via Friedrichweiler we went to the French border, where a slightly sloping flowy trail began and provided some relaxing riding on the way down.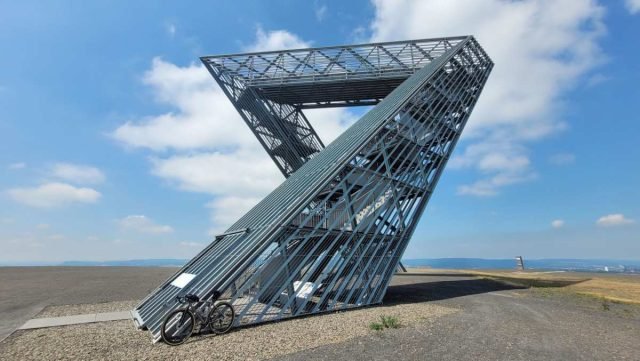 Then it was time to mobilize all your strength again, because the final ascent to the Belvédère – Carrière de Freyming-Merlebach on a sandy slope followed. The last descent down a beautiful trail to Karlsbrunn was also thoroughly enjoyed. Every finisher was now a real Saar vertical graveller – even if he didn't make it to the Tour de France!
Timo Rokitta
Additional Photos