"Welcome to the most unique cycling event in the country, the Canyon Belgian Waffle Ride (BWR), now in its eighth year of irreverence." – Belgian Waffle Ride
"Created as the one and only Spring Classic in the United States, the BWR's mission is to offer cyclists an extremely challenging cycling event in the spirit of the great one-day spring classics of Belgium, replete with Belgian waffles and ale."
All of these images are courtesy of photography supremo, Wil Matthews. You can see more of Wil's photography here, along with Instagram and Twitter.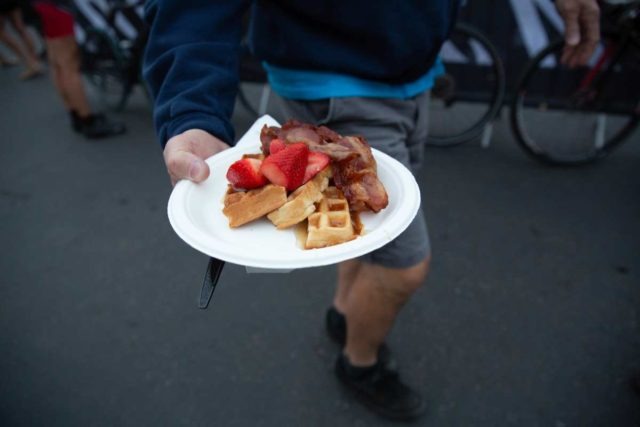 A total of 4000 meals were prepared by on-site catering for breakfast and post-ride.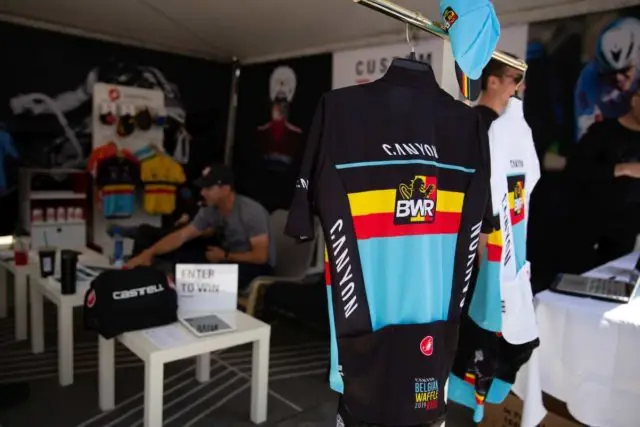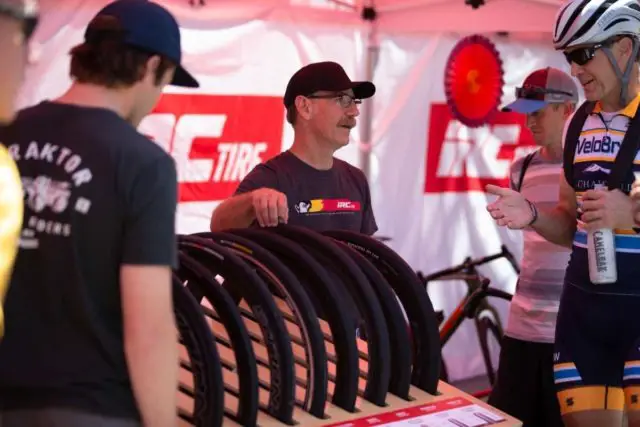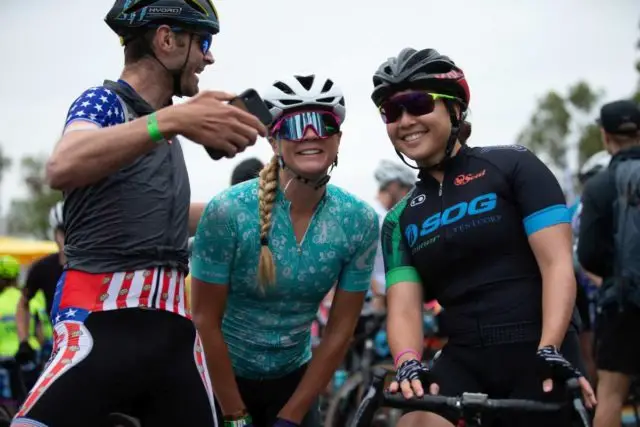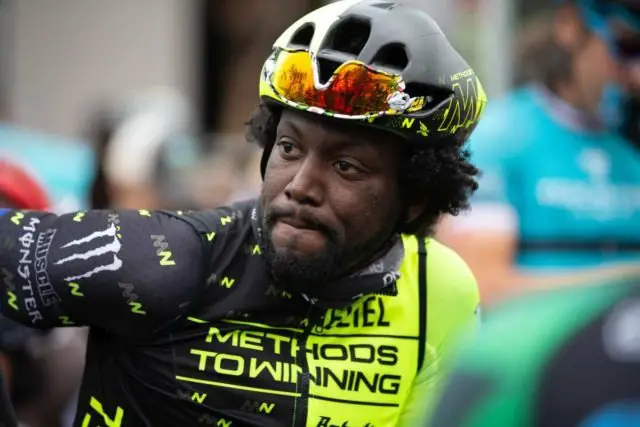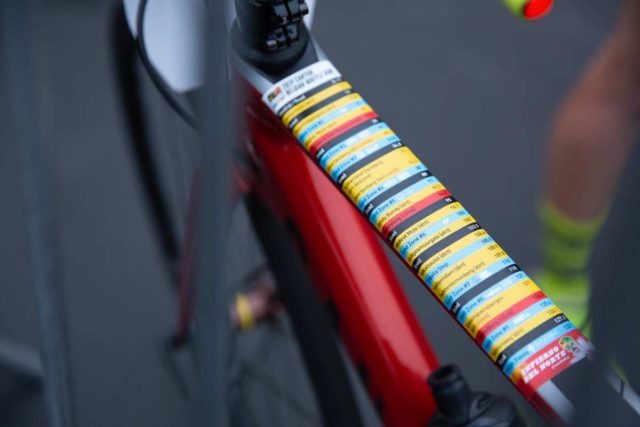 The 133-mile course was divided into pavement, dirt, and climb sectors for the top-tube sticker.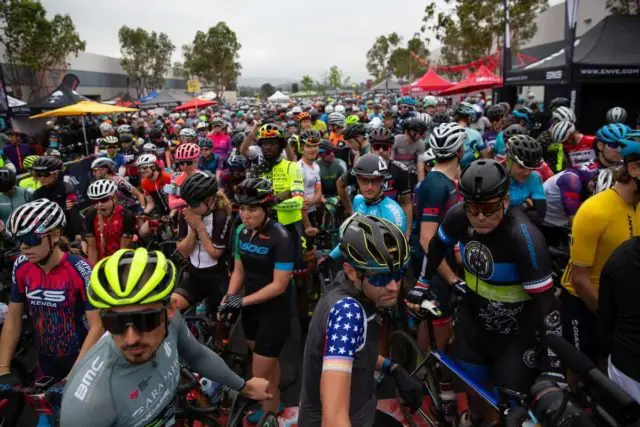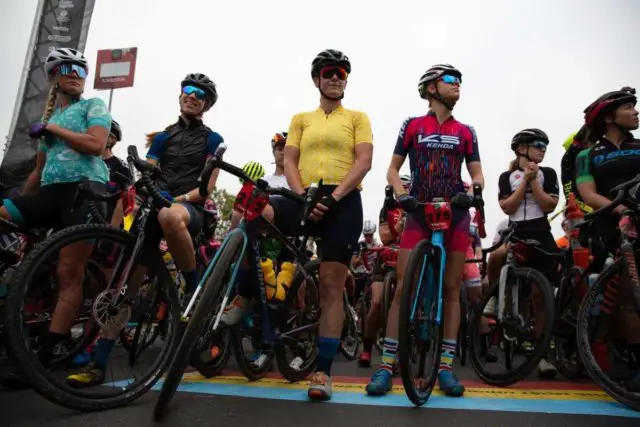 The front line of the women's field featured riders with a wide spectrum of career accomplishments, from wins at Dirty Kanza to pro MTB riders to riders with international road palmares.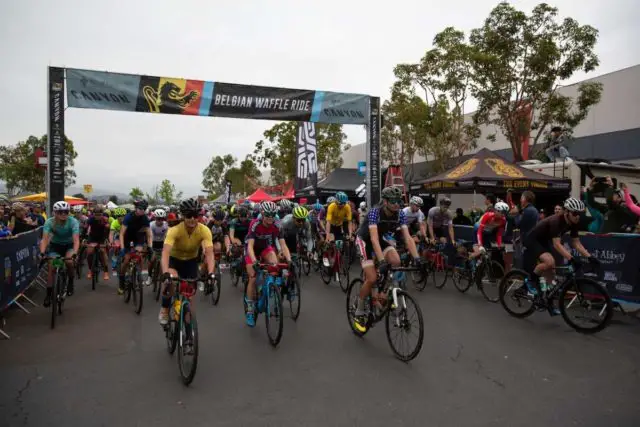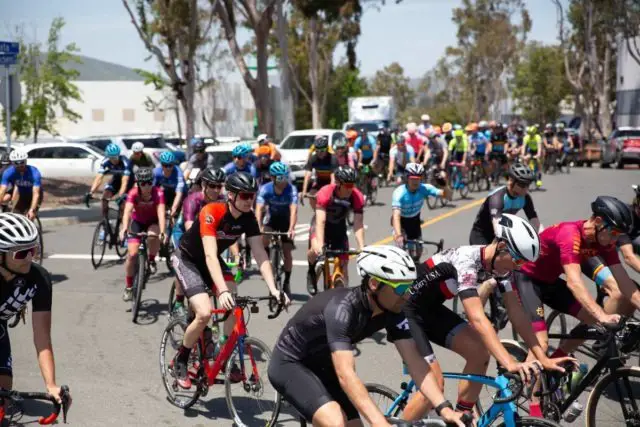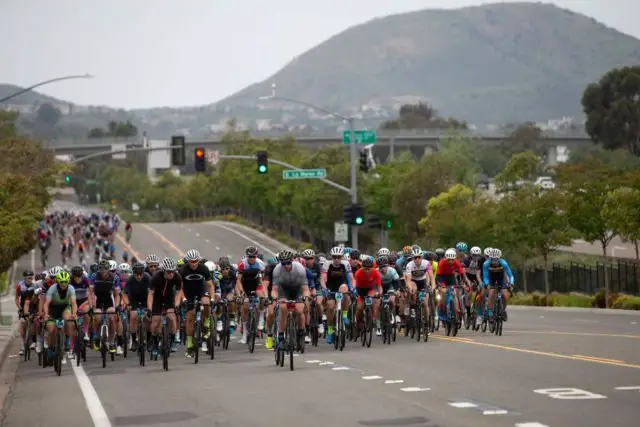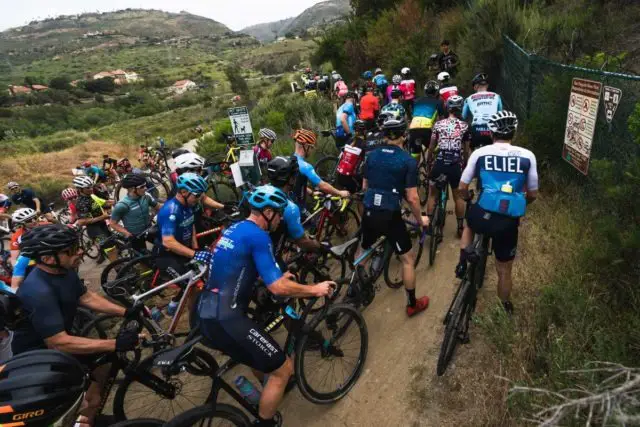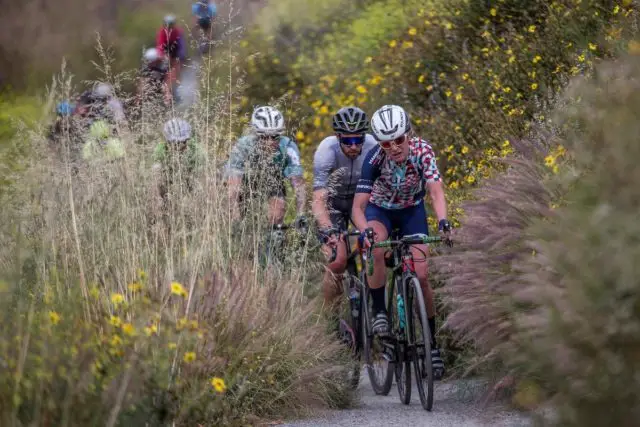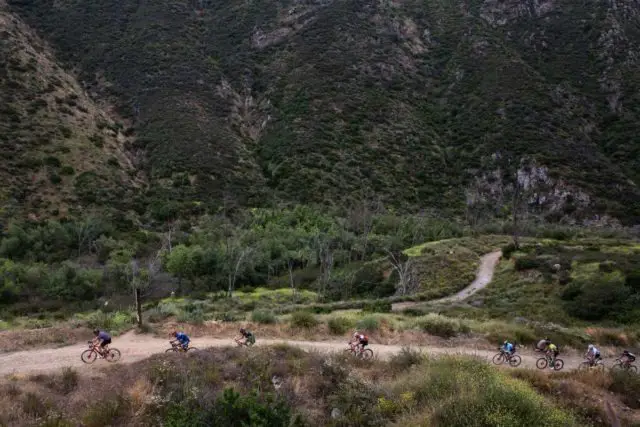 Just a couple miles after the start of the first dirt section, fire road climbs let the riders spread out a little.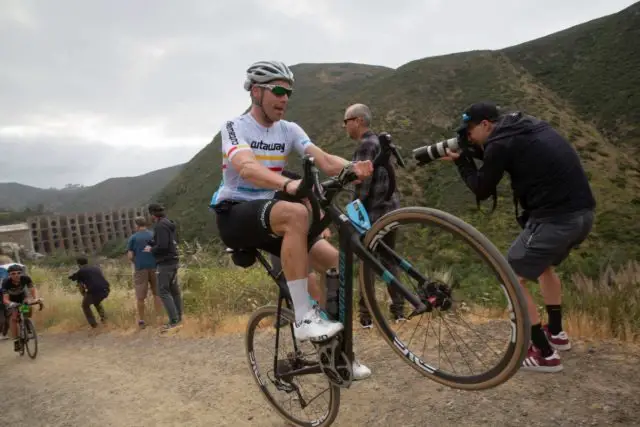 Above, former pro road rider Bryan Lewis on the climb up from Lake Hodges Dam. Lewis competed on the road in stage races domestic and abroad.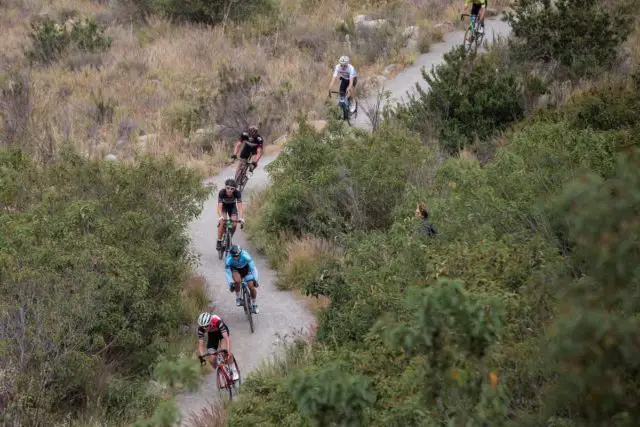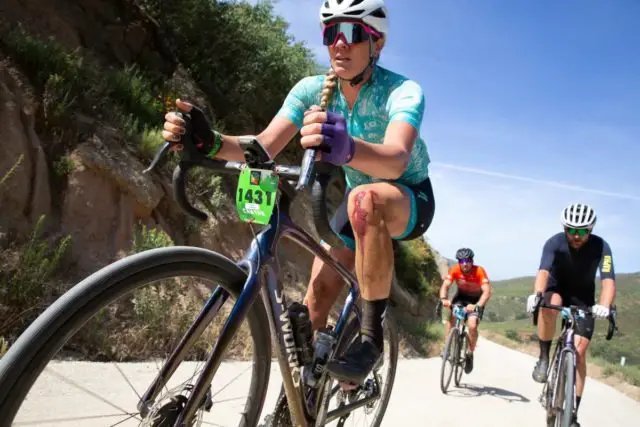 Above, Alison Tetrick shows the wounds of crashing twice in the opening chaos on the dirt, but persevered to finish the 133-mile route.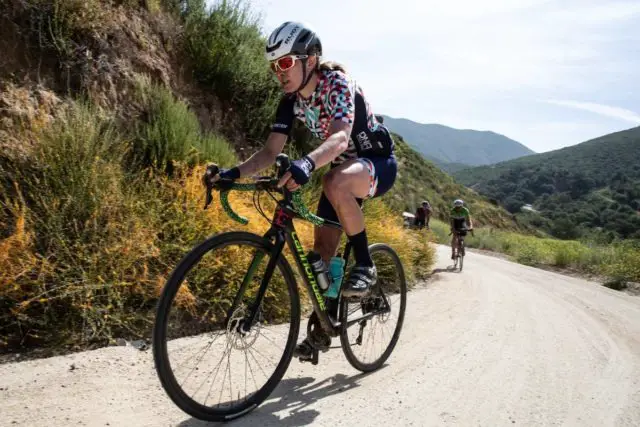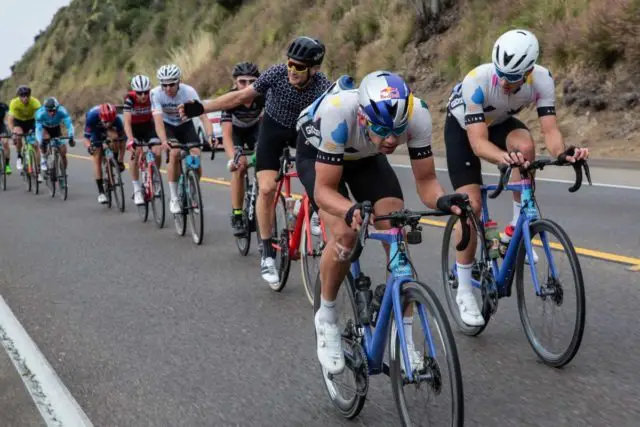 Above, Ted King motions the lead riders to keep working as they head along Del Dios Road to the second dirt sector.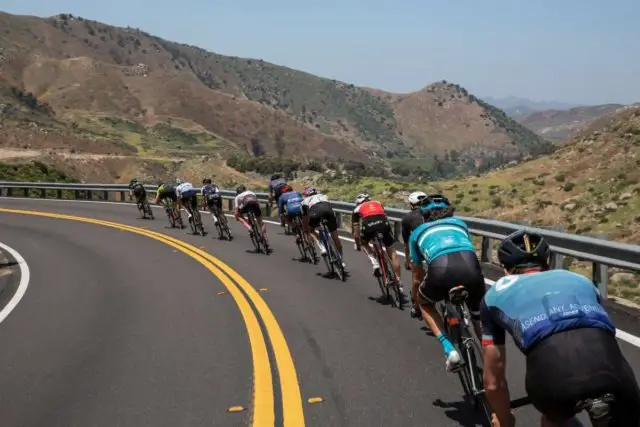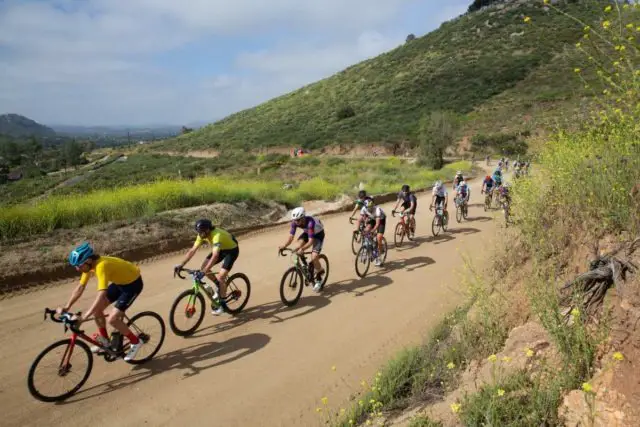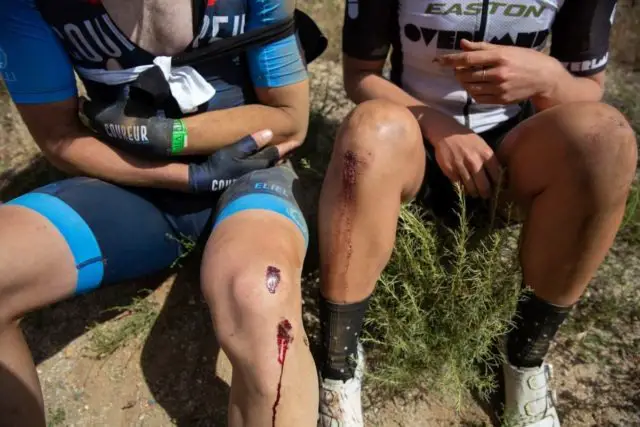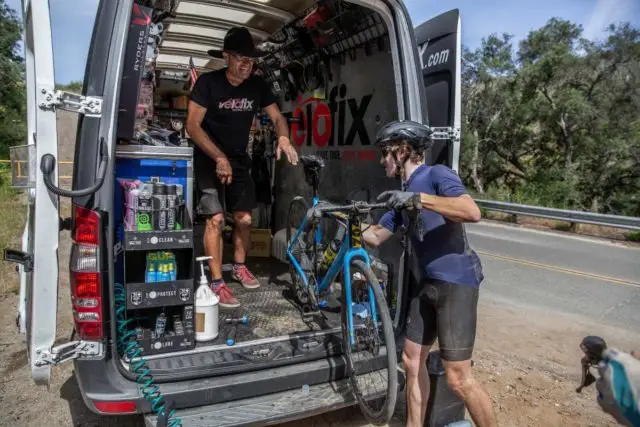 133 miles, with a significant amount of those over dirt, inevitably leads to mechanical problems.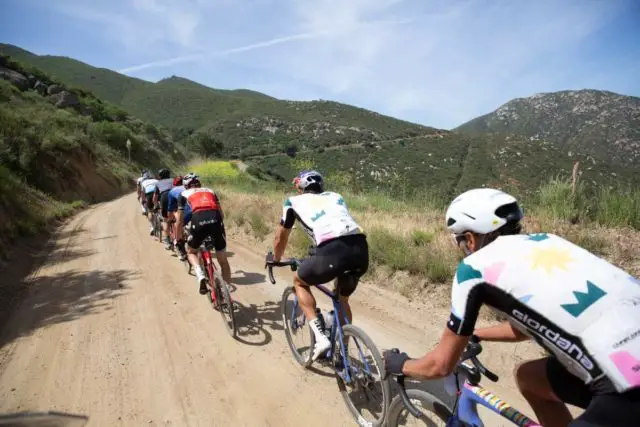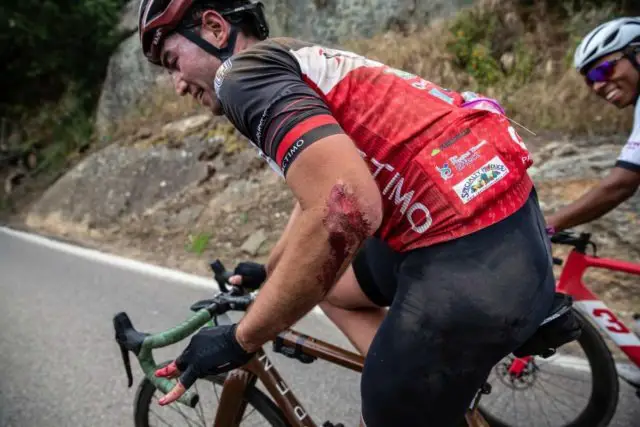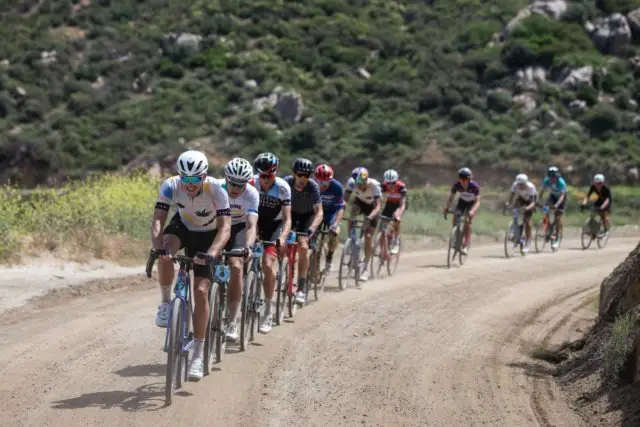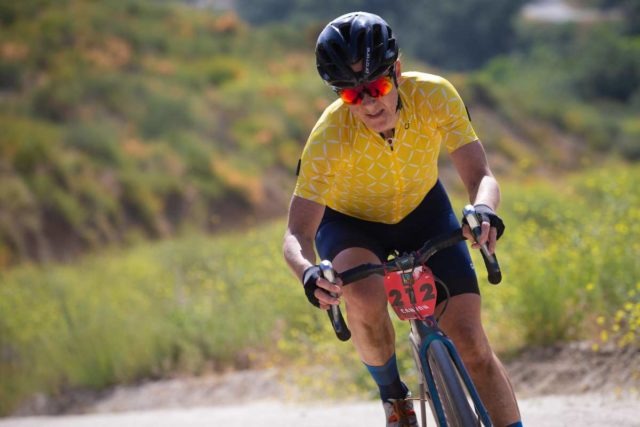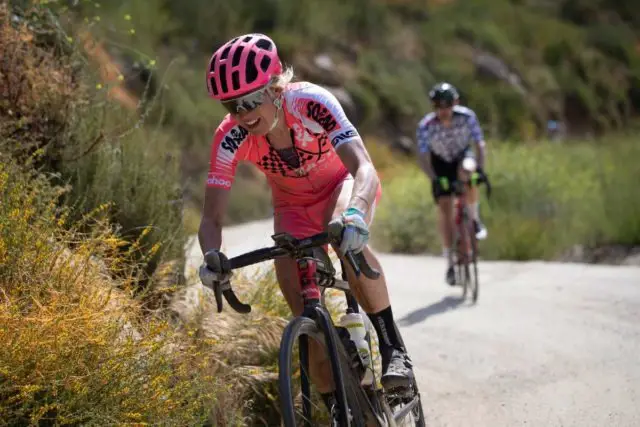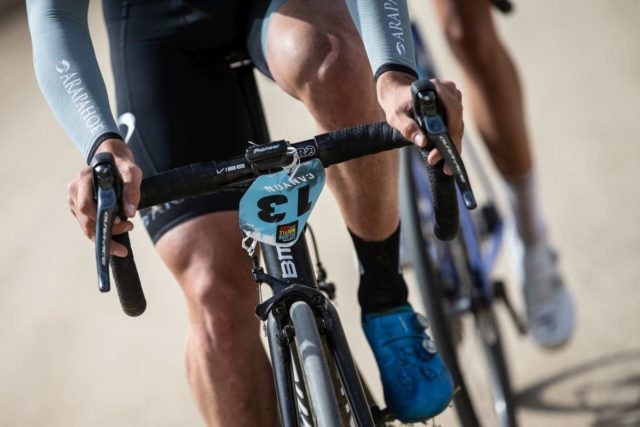 Above, turning the number 13 upside down wasn't enough to protect local pro, Justin Oien from double-flatting in a remote area while riding with the select group.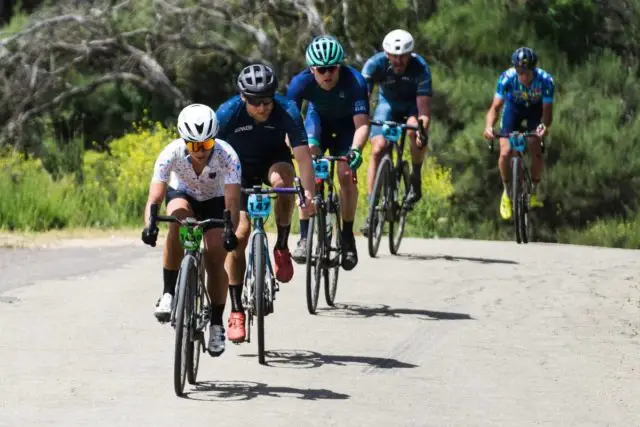 Above, Sarah Sturm established her lead in the women's race on the dirt sectors but continued to push the pace over Sutherland Dam. On Sarah's wheel, Jake Pantone of ENVE Composites.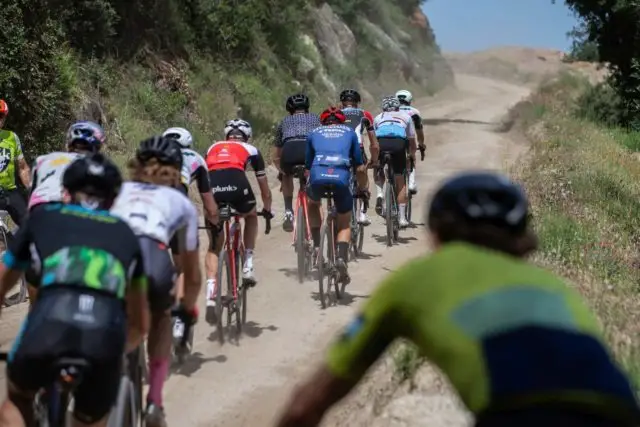 Above, the climb out of Black Canyon is a steep mix of sandy sections and washboard surfaces, but the select group stayed together all the way out.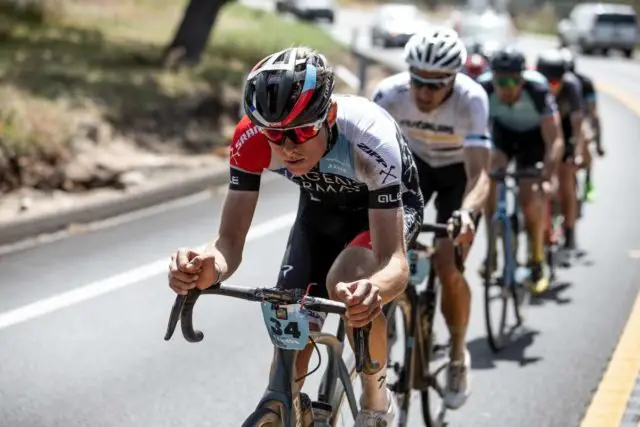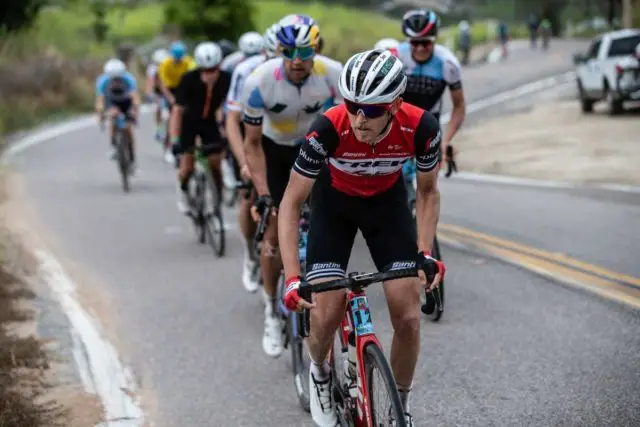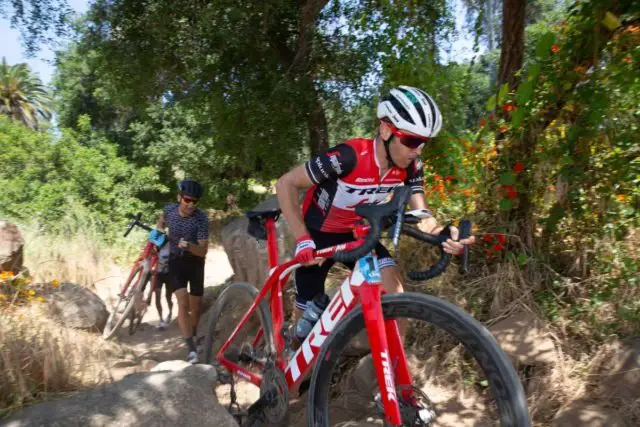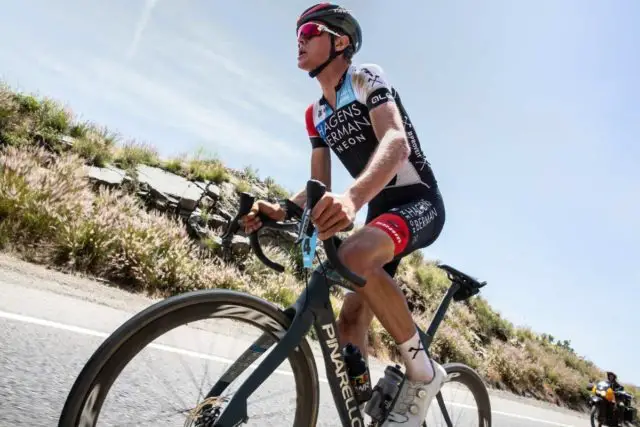 Above, Eddie Anderson rides the Pinarello Grevil Plus, check out our Sea Otter video covering this bike!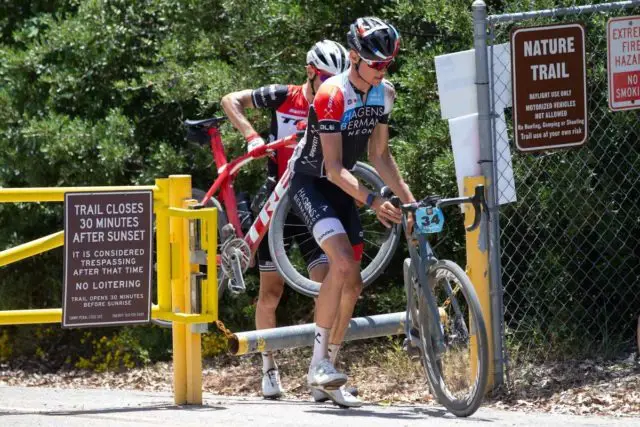 At some point, the cord snapped, and Peter Stetina and Eddie Anderson found themselves clear of the field.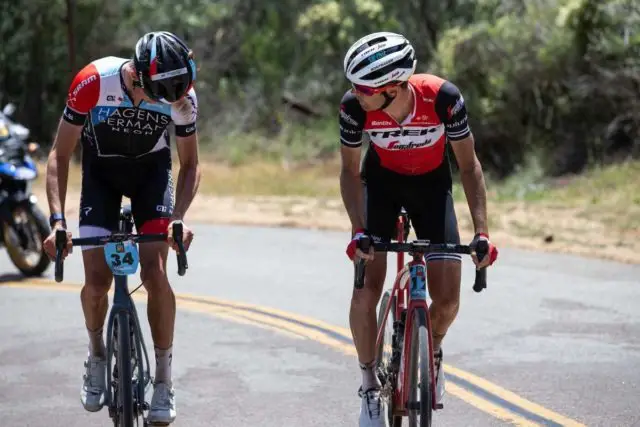 The lead duo of Eddie Anderson and Peter Stetina as they approach the final and most significant climb of the day.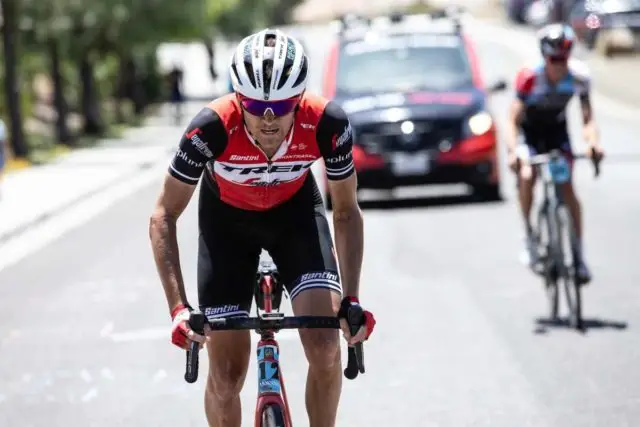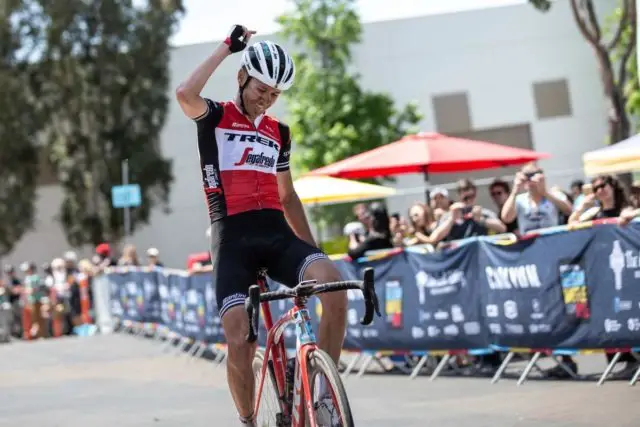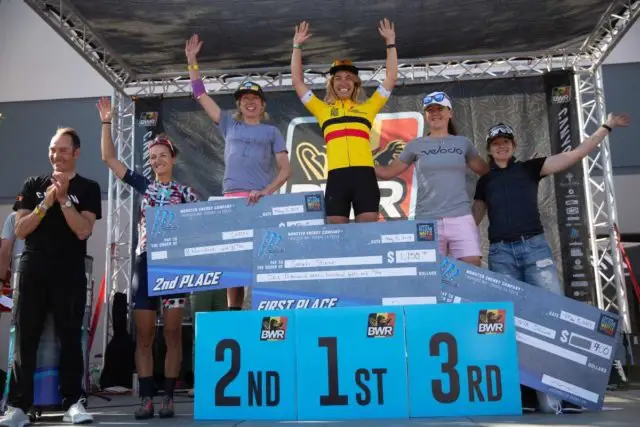 The Women's podium: Sarah Sturm, Sarah Max and Olivia Dillon. Congratulations!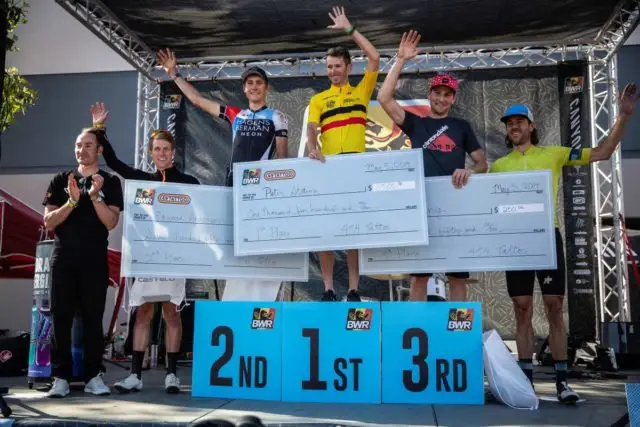 The elite men prize list was good, and the elite women's was even greater at BWR. Peter Stetina donated a portion of his winnings back to the charity BWR supported, San Diego MTB Association.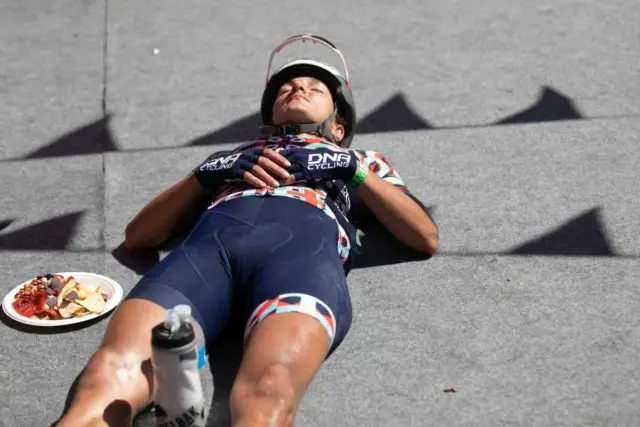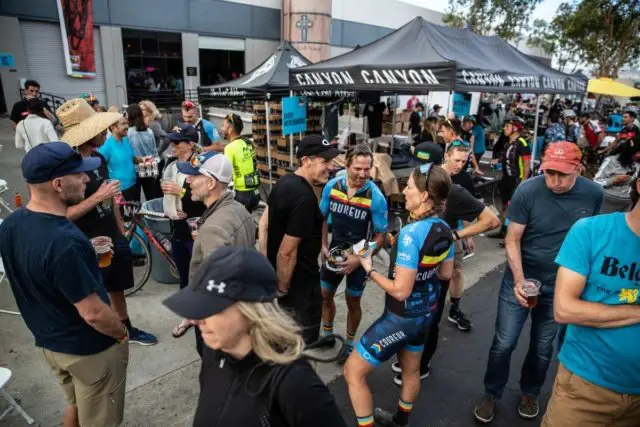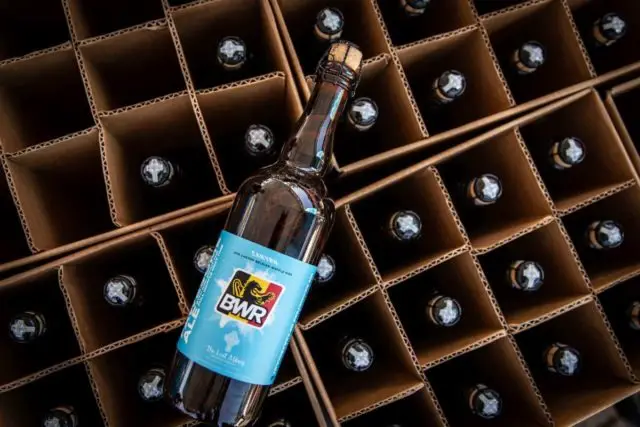 Each rider completing BWR is rewarded with a special ale brewed by the location host and sponsor Lost Abbey.
More Photos by Wil Matthews from 2019 BWR