From the ride organizer (Spinistry): "Our host is the amazing 4R Ranch Vineyards & Winery. A fantastic property with outstanding views and great terrain. The routes are almost exclusively hard packed gravel roads through the scenic Red River Valley. The course is marked and water tables/aid stations placed throughout the route. Camping will be available both Friday & Saturday nights (but you are not required to camp). Saturday will be the main event day with 70, 50, 25, & a beginner's escorted route of 16 miles. A complimentary wine tasting is included with registration. Food trucks on site, live music and general good times. Free bikepacking clinic Saturday evening provided by The Gravel Guides."
After my wind-filled adventure at Red River Riot this spring, it was hard to pass up another opportunity to visit 4R Ranch & Winery for more bicycle action. Hopefully with less wind.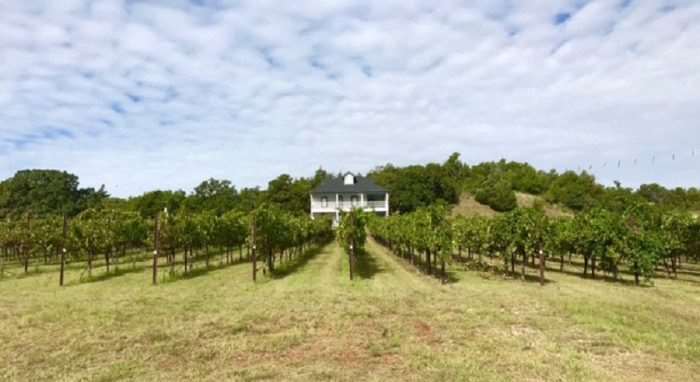 Be careful what you wish for. You might, for example, trade your wind for a miniature monsoon that the Accuweather radar swore was not going to happen, but instead hits mid-bikepacking trip to Muenster, Texas (no, not from Oklahoma. I may be that crazy, but I do not have that much spare time.) When you eventually show up to the campsite at 4R on Friday evening, you are then told you look "like a stretch of gravel road." Fortunately, the Texas variety of gravel is a trendy shade of gray and does not permanently stain your cycling kits orange (cough cough Oklahoma).
On the plus side, I now know that my dry bags actually keep things dry.
On the double-plus side, there was whiskey, pulled pork, pico, and a barn to hide in. If you were at Red River Riot (or weren't, but have a vivid imagination), you likely remember the large, winding, rocky, sandy, Hill-o'-Doom that you had to climb at the end of every loop to get back into the ranch. The campsite is at the bottom of that hill, complete with a rustic shelter housing two primitive showers and a roundtable large enough to hold Clif bars and several gallons of organic non-GMO coconut water.
After consuming the appropriate amount of re-warming beverages to make one forget about how wet one is and how wet one's kit is still going to be in the morning, I enjoyed a peaceful night's sleep to the sound of light rain on the tent roof, also known as "free white noise."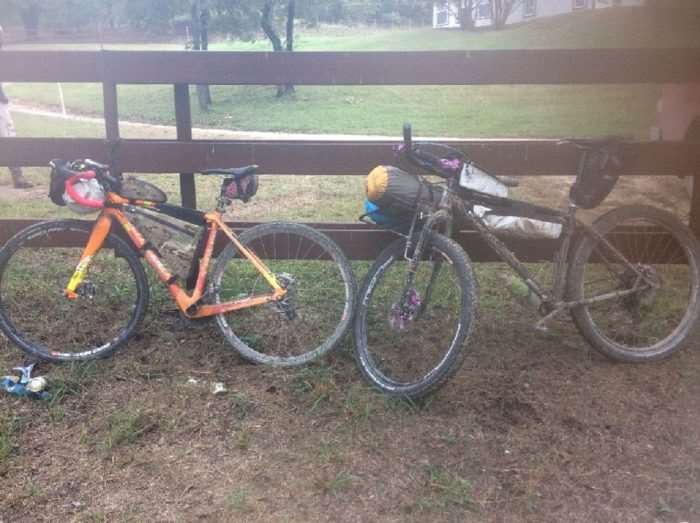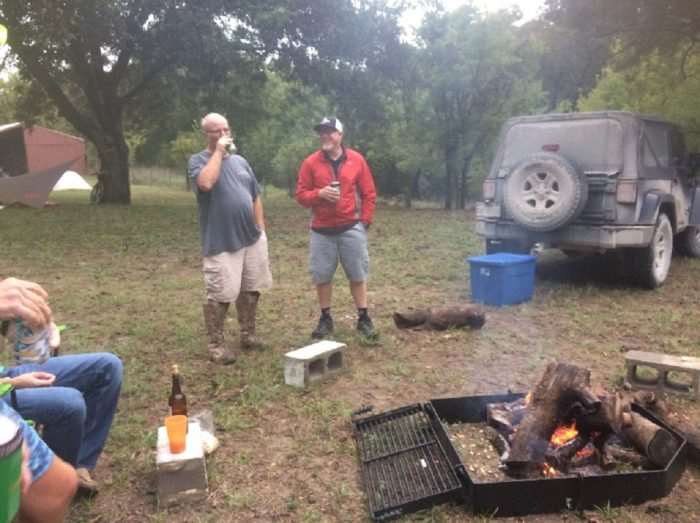 Saturday morning was rain-free and beautiful. The sun had already done a good job of drying out the roads by the time we took off. In anticipation of also riding later in the day, I uncharacteristically rode the shortest (gasp) loop. You should try it sometime. It results in getting back to the wine and pizza faster. The roads were hard-packed and fast after the rain, with a scenic backdrop of windmills and hay bales along a clearly marked route. They even went so far as to provide a friendly, adorable dog to run alongside us for several miles.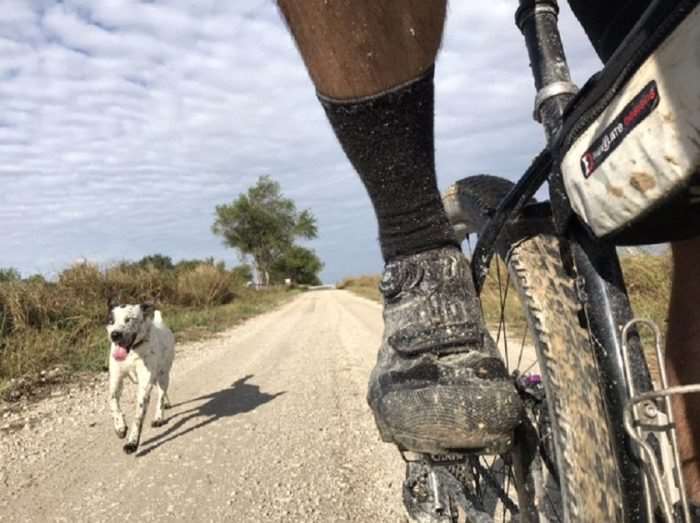 On account of having a job other than riding my bicycle and writing about riding my bicycle, I had to ride back to from whence I came on Saturday afternoon, so I missed the Sunday morning cowboy breakfast provided by 4R for campers. However, I have since been informed that there was grilled avocado. Remind me why I have a real job?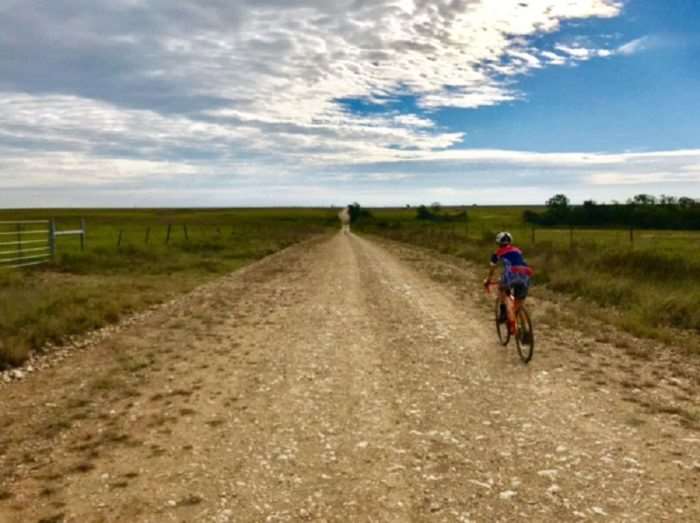 Most importantly, I had some time to chat with our gracious hosts at 4R Ranch Vineyards & Winery about their future plans for hosting cyclists on their property. The campsites that were available for Roadrunner Rocks may become a regular thing with bookings available. For the less camping-inclined, there is a beautiful house currently available to rent. There are gravel roads in every direction. There is a winery with growing food offerings on-site, and even a special edition Gravel Grinder wine. Basically, this has the makings of a perfect cycling getaway. I may have threatened to stay and live in the bushes with my bicycle rather than go back home (guys, I promise I'm not still there). In the meantime, you can check out their website and Facebook page, and keep an eye out for future Spinistry events hosted by 4R.