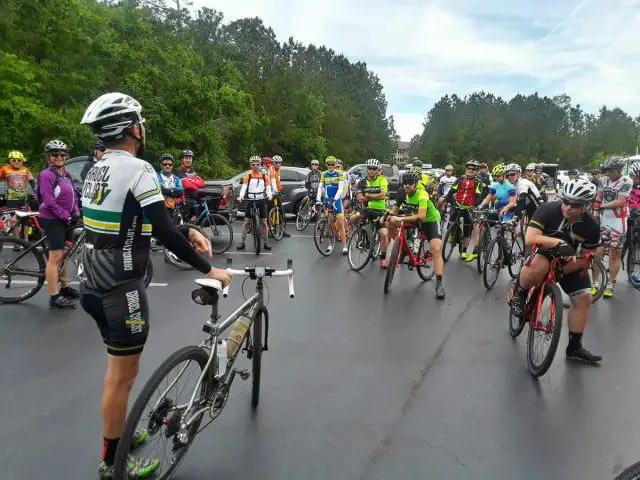 "The Heartbreaker Cycling Invitational is an event that traverses some of Gainesville's most beautiful roads. Featuring Live Oak canopies adorned with Spanish moss, dirt, gravel, limerock and paved roads, this ride has it all."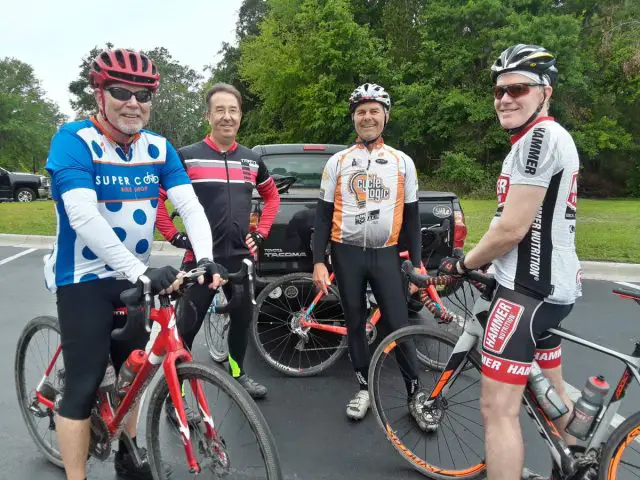 An accurate description, considering I wrote it 🙂 The 2018 edition of the Heartbreaker Cycling Invitational is the 7th year I've run the event, and unless you're clued into music history (I'm not), you may be unaware that Gainesville, Florida was the birthplace of a certain Tom Petty… who later formed the band, Tom Petty and the Heartbreakers. You could think of this event as a homage to Tom Petty, RIP.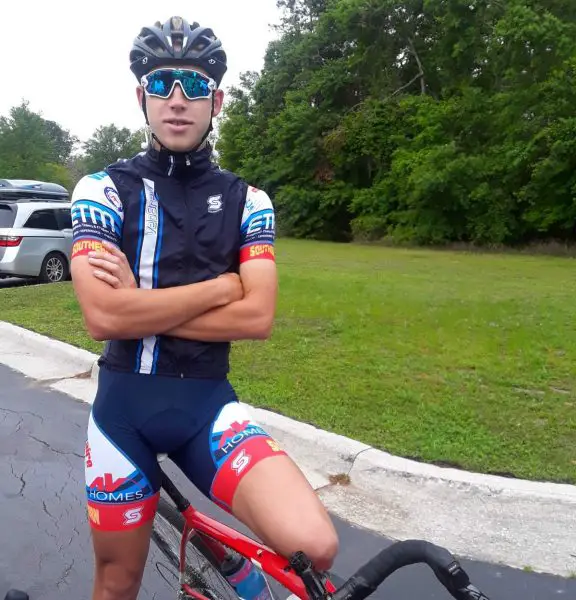 In the past, the Heartbreaker has taken various forms from a full-on charity ride, to a ride with a jersey up for grabs to the first placed woman and man, aka the "Gainesville World Champion". This year saw a return to the event's original format, that of a simple and free event, listed on Facebook, and affiliated with the Gainesville Cycling Club.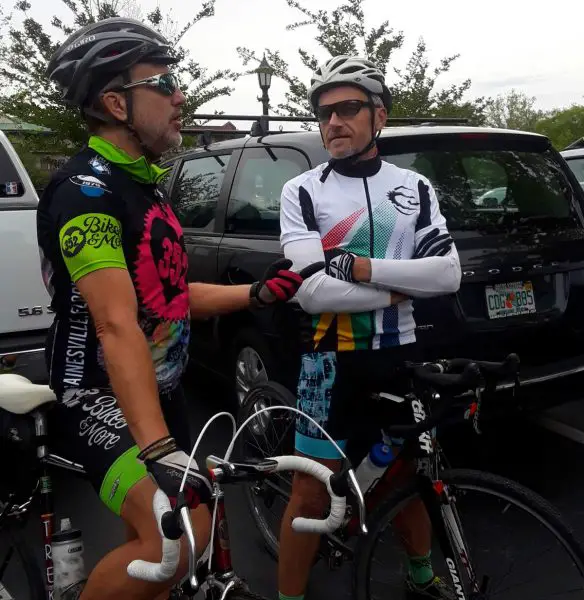 Two routes were on offer, simply labeled "short" and "long". The shorter was more for riders looking to dip their toe into the local gravel cycling scene, and those, mostly some friends, who couldn't be arsed riding the "long" version. Dafuq?! Regardless, 66 riders appeared for this freebie event, which is a solid number. It speaks volumes of the popularity of this genre of cycling. Riders from all over the state of Florida appeared, including several from nearby states.
The Heartbreaker Cycling Invitational is a ride. You don't need an invitation to ride, just a good attitude for fun and camaraderie. With that said, a large portion of the lads and ladies riding the full monty "long" version were out to ride the route in the fastest possible time. Thus, the Heartbreaker becomes a race. Such is the prestigious nature of this event!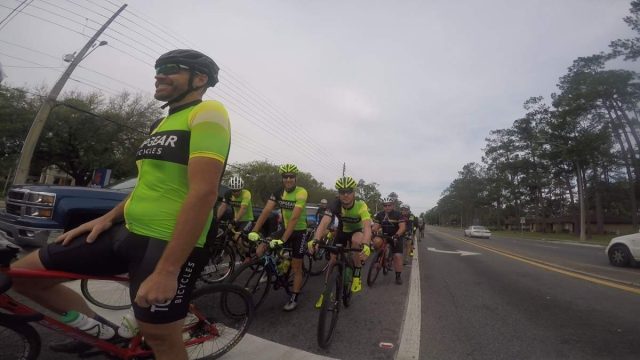 At 9:30am on the 31st of March, 66 riders rolled out as one from One Love Cafe, the unofficial hosts of the ride. If you visit Gainesville, this is a great place to hangout post ride. Think outdoors, open-air cafe with music, great food and beer, and you get the picture.
Because the Heartbreaker invariably turns into an unofficial race, the ride is held "neutral" until a certain point of the route is crossed. I like to keep things spicy, so I generally don't broadcast where this will happen until a few days before the event. This year, the horde was unleashed after about 12 miles of paved roads had rolled beneath everyone's wheels, aka, the first sector of dirt, gravel, limerock and a spot of sand… to keep it spicy.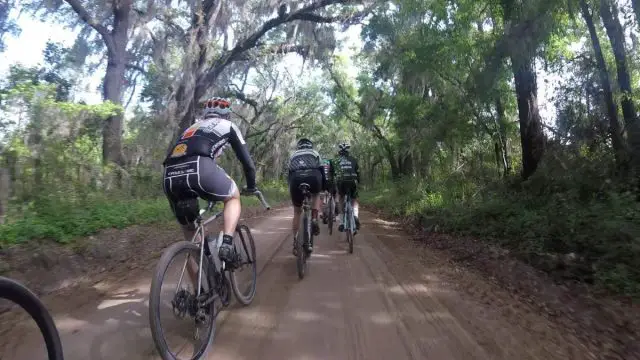 Local knowledge comes in super handy, and placement on the first sector is important, especially if you're shooting for a fast time. Being the organizer and social coordinator, my job was to hang on in the front group as long as possible, before I would invariably be dropped (aka I sat up) somewhere along the route. With stud riders such as former National CX champion, Ryan Woodall and Pfaff Junior in attendance, it was only a matter of time.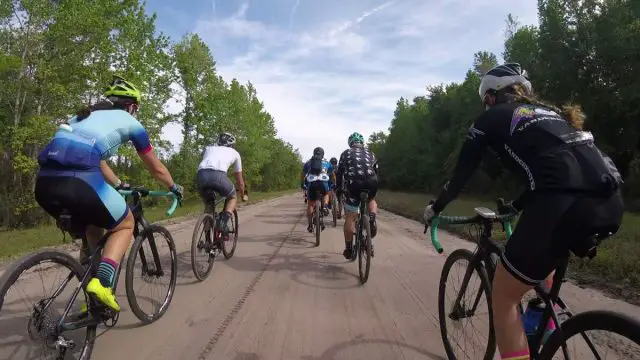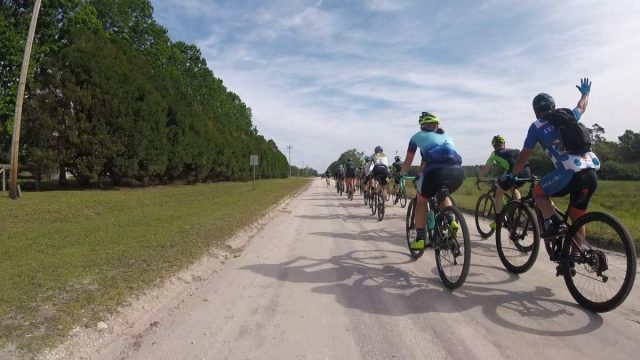 Sector #1 was safely traversed but over half of the group riding the "long" course, were gone. Sector #2, known as the "landing strip", is long and flat, and not the place to launch an attack. Thus, it mostly stayed together. Sector #3 can be tricky depending on which direction it is ridden, and plays host to the famous "lady of eternal spooge", aka a year-round spring that covers one of the gravel roads along this sector in water and mud… riders too.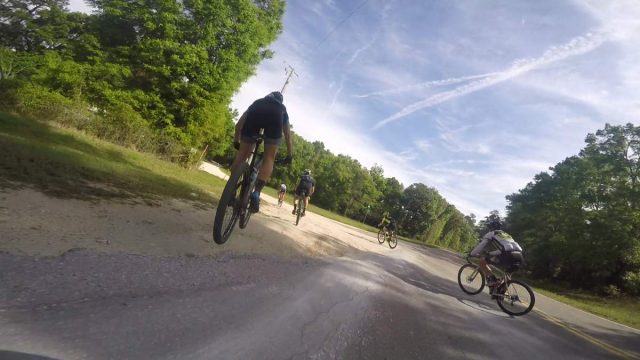 But the obstacle everybody forgot about, myself included, was the short but sharp little climb that precedes the spring by about a mile. In real-world terms, it is a blip, but at serious speed and with some bad arse laying down a hard attack, it will cause duress.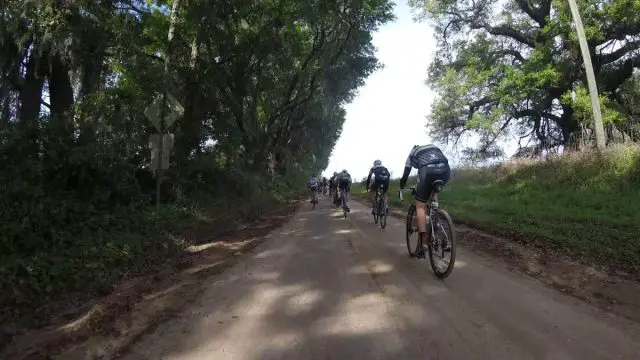 Duress is exactly what happened. This tiny little berg forced a split in the front group. Eight riders, aka all of the studs, rocketed away whilst everybody else, myself included, were left floundering with our hearts in our mouths and sweat flying about the place.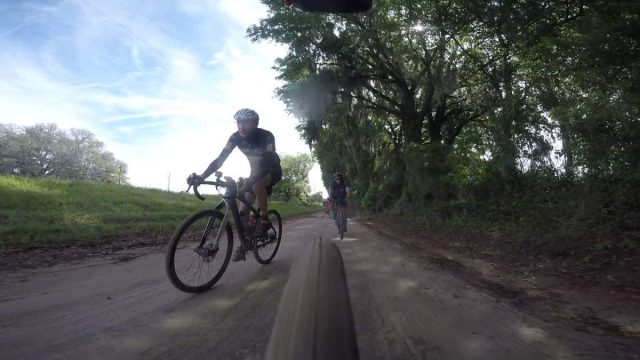 My top end fitness at the Heartbreaker was improved versus the arse kicking I took at the Big Scrub Gravel Buzz, but I was still nowhere near any kind of mega form. On the positive though, I was dropped with all of my Gravel Cyclist teammates (or maybe they waited for me), and a bunch of other blokes around about my age… or older…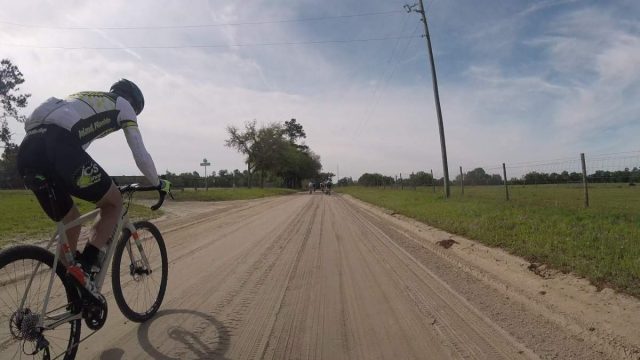 It took a few minutes before our group recovered from the splintering to form the second and biggest group along the course. I thought of our group as the laughing bunch, but not everyone was laughing. Still, we soldiered on towards the finish working well together, taking turns on the front and keeping the gap between the leaders to about two minutes. How do I know it was about two minutes?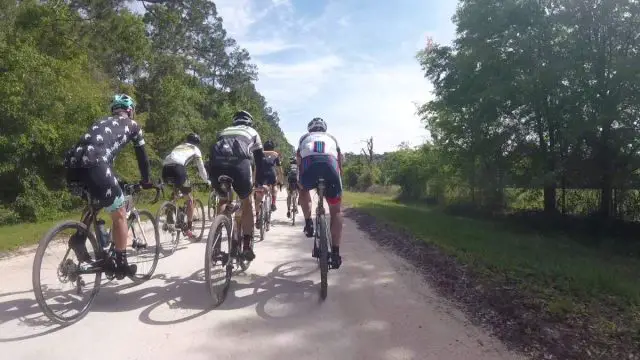 We don't possess any pro-style race radios here at Gravel Cyclist, but we do have old school communication skills. One of the riders from the leading group, Charles, had been dropped/ejected and came back to provide a handy time check. Unfortunately, Charles thought it a good idea to keep hammering about three miles an hour faster than our group, in the hope we could close the gap. Tactically this was a bad move for him, as two of his teammates were up the road. Never chase your teammates down! For me, it was an equally bad idea, as his pace on the front was greatly displeasing my legs.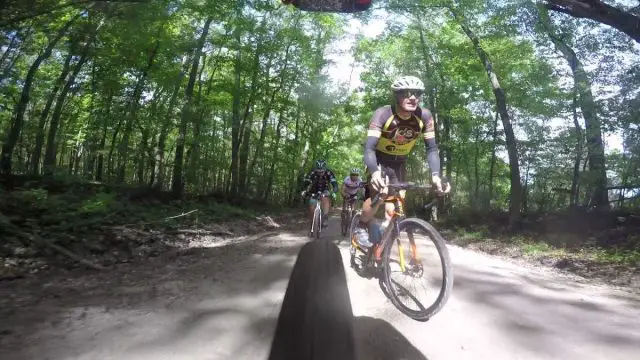 Later, it became known the front group had further splintered, with three riders, Pfaff Junior, Ryan Woodall and Hank from Tallahassee, jumping away for the glory of "winning" the ride. I am so so glad I didn't make that breakaway.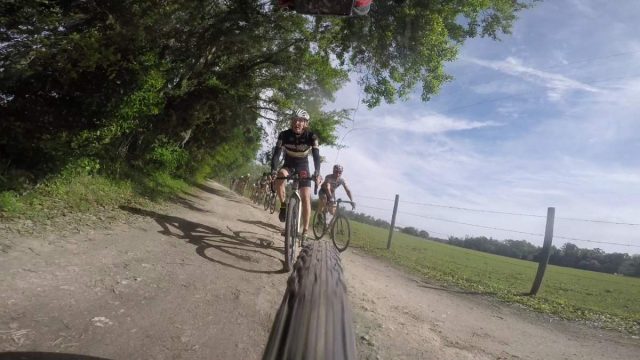 Our group merrily trundled along, albeit with me griping about Charles bumping the pace once in a while, but we made it to the finish line safe and sound. It wasn't a race, and even if it was, we were riding for eighth place or something like that.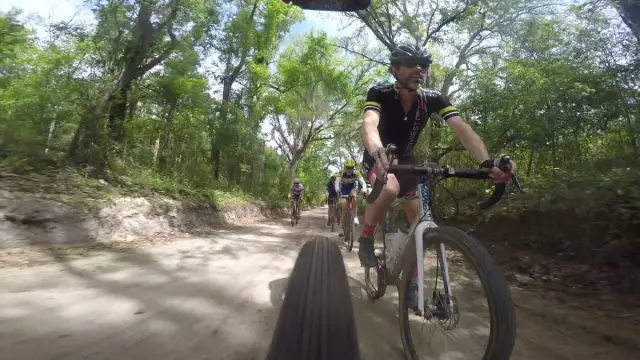 This isn't Paris Roubaix where the top finishers receive the big prizes! However, we have something better than prizes on the line at the Heartbreaker Cycling Invitational.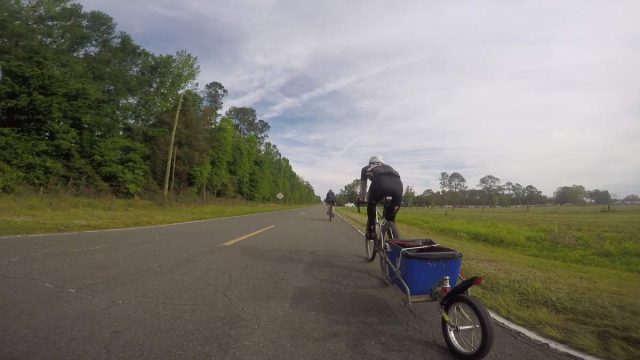 My illustrious teammate, Dr. Pain, had taken one for the team. Rather than contesting the event and being dropped like the rest of us, he borrowed my B.O.B. trailer (with suspension!) aka the "Beer Vagen", and loaded it up with a beer cooler. Not only that, he rode the entire "short" course from his house, towing about 40 pounds of beer weight and ice behind him. Such a top bloke! Waiting at the "finish" line of the event were cold beers, and a bunch of riders laying about.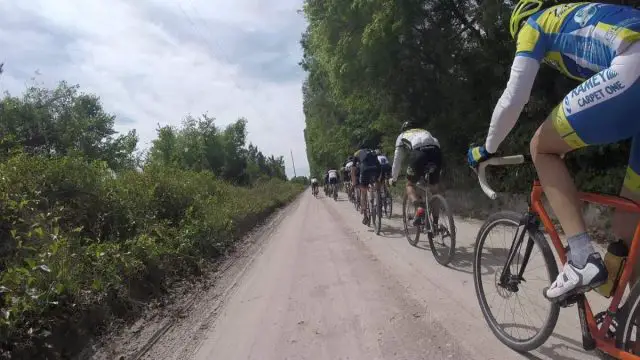 The top placings were taken by Ryan Woodall, Pfaff Junior and Hank from Tallahahassee, in that order. A special mention goes out to Big Head Todd, who rode a 1984 Trek road bike with 700c x 30mm tyres, exposed brake cables and downtube shifters.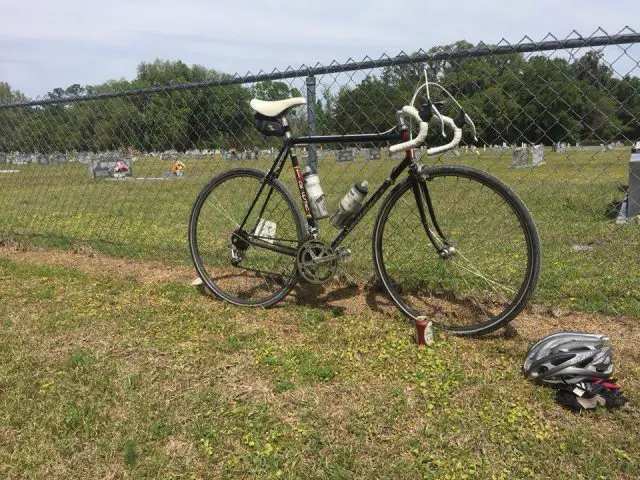 There wasn't a retro bike category, but the conditions were so good, it had to be done. This is the same bike Todd took to South Africa, during his 2017 visit to the Tour of Ara. His comments post-ride… "conditions here were better than in South Africa". Yikes!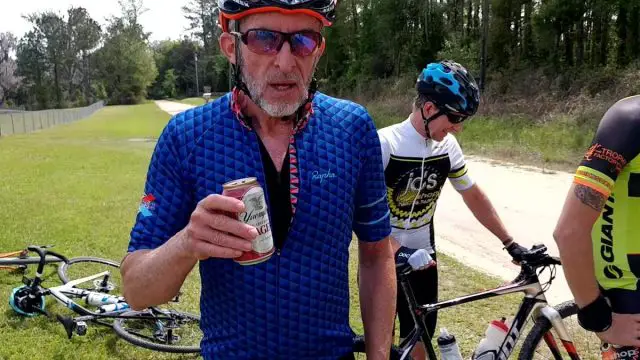 The Heartbreaker isn't all about hammering and riding hard. The more normal people on the ride, as in those who gave zero effs about riding hard and out to enjoy the scenery, all reported having a marvelous time on the "short" and "long" routes.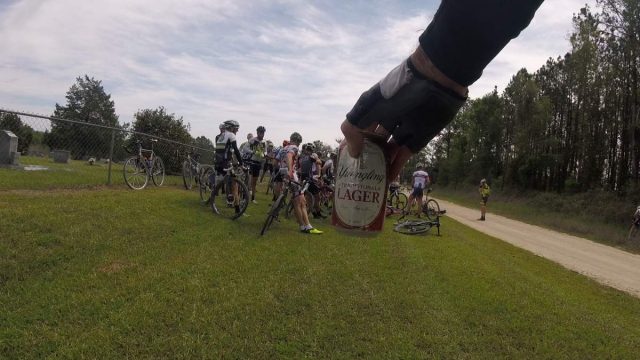 No matter what you did at the Heartbreaker, the fun times continued post-event at One Love Cafe.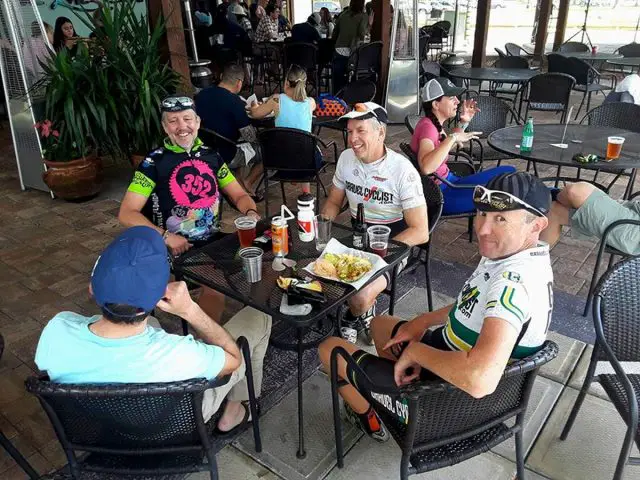 There will be an event video coming soon. The Heartbreaker will return for 2019, possibly in a charity ride format.
Thanks for reading!
JOM