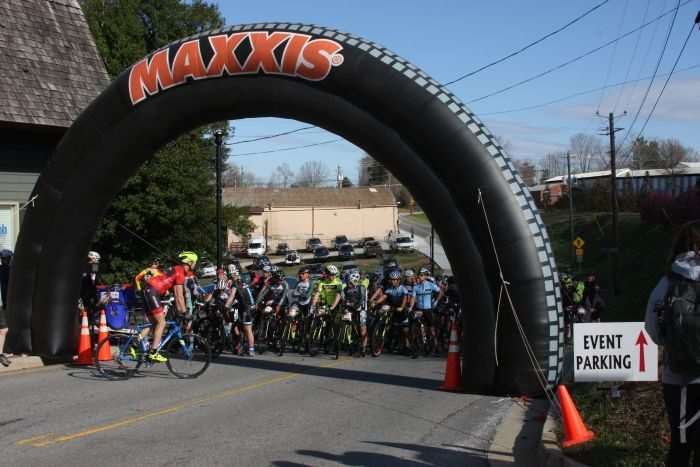 According to Wikipedia, Currahee is a Cherokee word for Mount "Stand Alone" and possibly meant someone who is very brave. There was also a vicious civil war battle (The Battle of Currahee) fought in 1864 between Union and Confederate soldiers. The Confederates won. The name Currahee was later adopted by the very brave 506th Parachute Infantry Regiment that landed and fought hard at Normandy, France, early on D-Day morning in World War II, with horrible casualties I'm sure. Mt. Currahee was also used a a training site for American paratroopers and in the filming of the WW II series, "Band of Brothers."
One can only imagine what pure hell it was to run up and down Currahee mountain all day long, while being shot and stabbed at while carrying 70 pounds of pack and powder.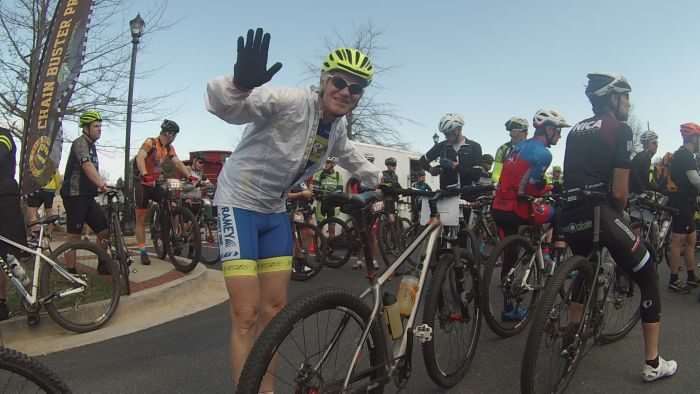 We of course had a much more civilized task… to ride 38 miles on super light, shock absorbing, high tech carbon fiber bicycles. Our uniforms were made of garish skintight lycra with padded bottoms. Nobody was shooting or poking at us… in fact, gravel racer etiquette insists you stop and help even if somebody just pops their tire. Also, with 163 starters of all abilities, course marshals and a snack stop, nobody would ever have to "stand alone" for long. If you chose to linger… well, the scenery and weather was just gorgeous! Compared to the atrociously mucky weather of the week prior's Middle Georgia Epic race, Currahee was a relative stroll in the park.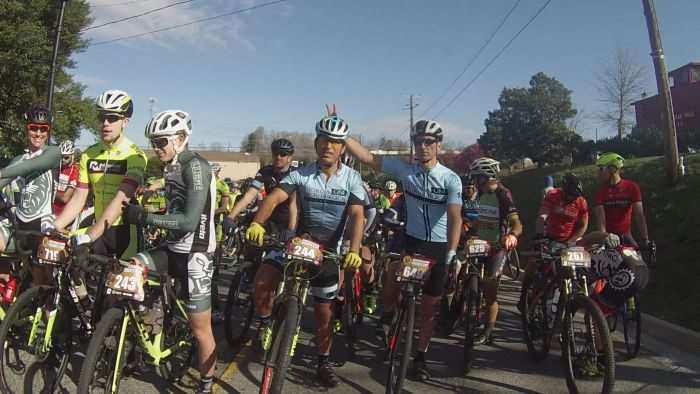 Now, while Currahee was much more civilized, is was still quite a battle with miles and miles of steep climbs, rough gravel roads and twisty single track trails to conquer.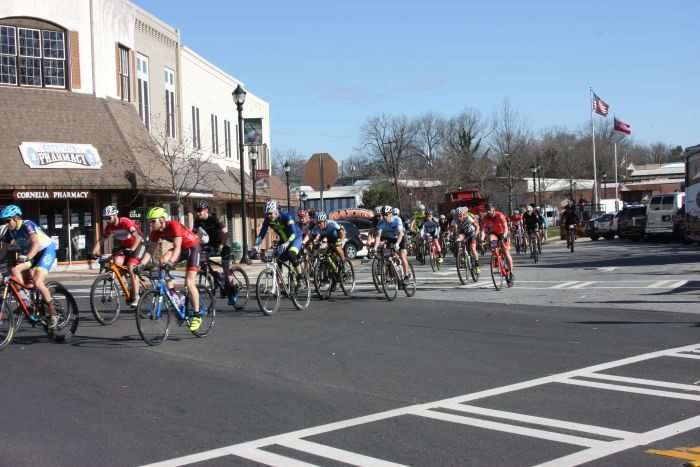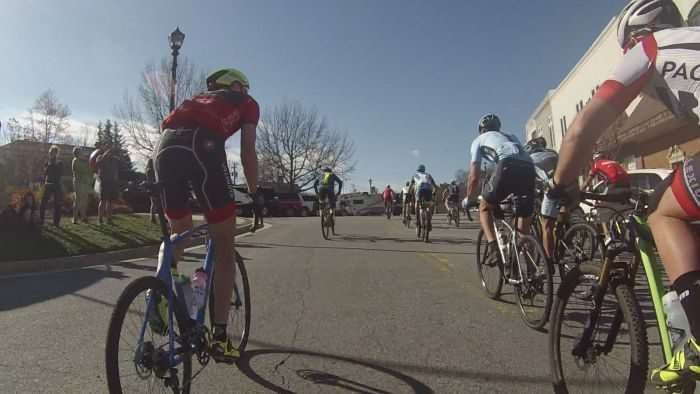 At 10:00am, 163 enthusiastic troops mustered at the train depot, then frantically escorted out of town by a local Sheriff's Deputy. After disconnecting from an early, unfamiliar, too fast paved descent, I settled into a more survivable pace well behind the truly talented.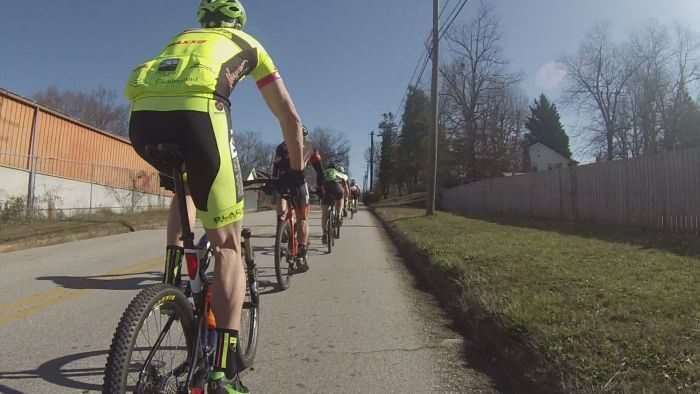 Hailing from Florida, a state that requires you climb a Live Oak to get 350′ above sea level, Team Gravel Cyclist is often at a disadvantage. We don't have mountains to practice and our hills are just prehistoric sand dunes – see the Flappalachians. Every mountain race is a complete surprise for what danger lurks around the next plunging corner, cliff or boulder. But we risk it anyway 'cause terror is fun and we lack the judgment to realize consequences. When you biff in Florida sugar sand it's more like stumbling at the beach… so what… you're at the BEACH dude!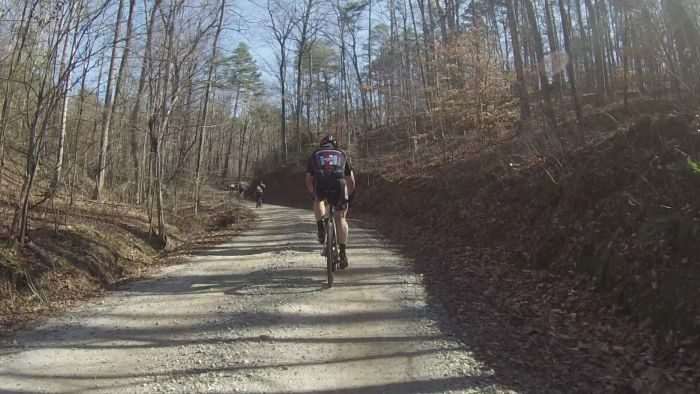 So anyway…. the big climbs soon began. There was a nice mixture of steep jeep trails and some semi technical single track, until you finally pop out on the super steep gravel road that tortures your legs and back up to the peak of Mt. Currahee. At walking speed on the bike, it seemed to take forever even though its only two to three miles up to the U-turn at the summit.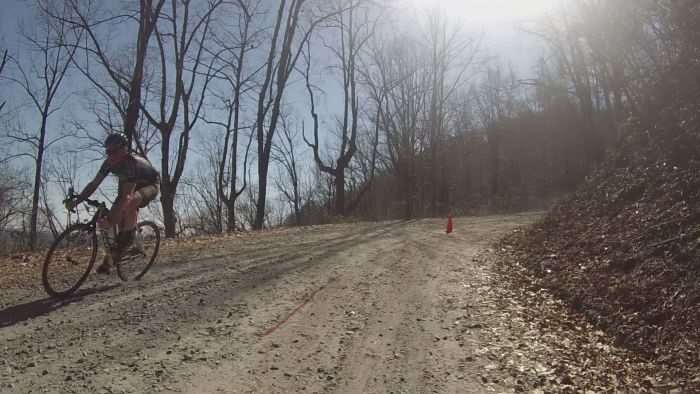 During my climb I found it amusing to catch the look of terror on the white-faced descenders as they skittered way too fast around the sketchy corners at cliff's edge. Many locked up their brakes as they realized consequences of taking the fastest but unauthorized route off the mountain. Your Garmin can't recalibrate for flying off a cliff I'm pretty sure.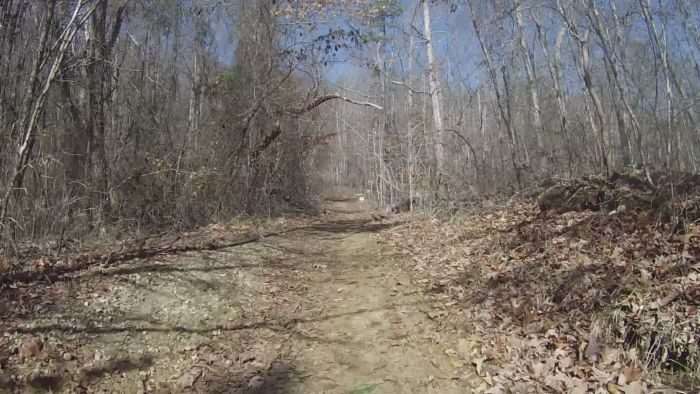 Soon the U-turn came and I too was skittering and sliding down the mountain for a few minutes… then a nice long single track of smooth whoop de doops and kluge-like tunnels. The kluge trails were easy, fun and almost relaxing.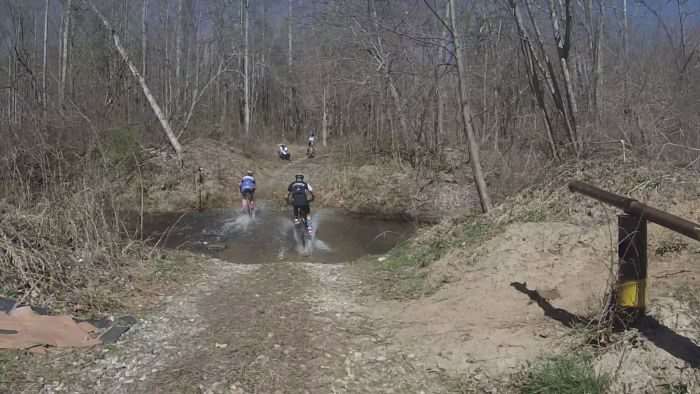 Having reached the half-way mark I assumed it was all easy downhill to the finish. Wrong! There were still miles and miles of long hard climbs, single track and short punchy leg burners.
Eventually the gravel ended and the windy pavement back to the finish began. It is alway nice for this ex-roadie to return to nice smooth asphalt. My body knows what to do… find an efficient gear, assume a wind cheating aero position and shamelessly glob onto some clueless young mountain bikers who prefer to do all the work, breaking the wind. They don't mind at all especially if you casually work your in your age* and complement them on their fitness.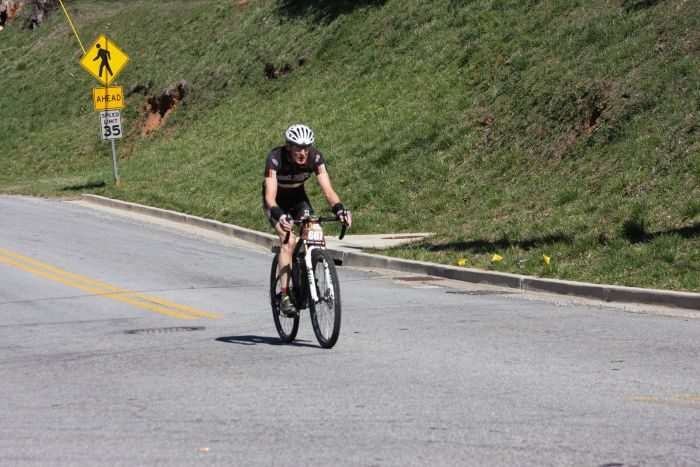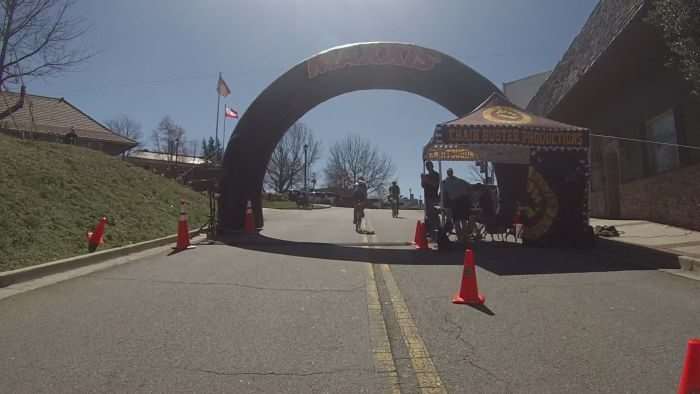 The finish line finally appeared in the middle of town by the restored historic railroad depot. A delicious meal was tastefully served by white-hatted chefs – what a treat!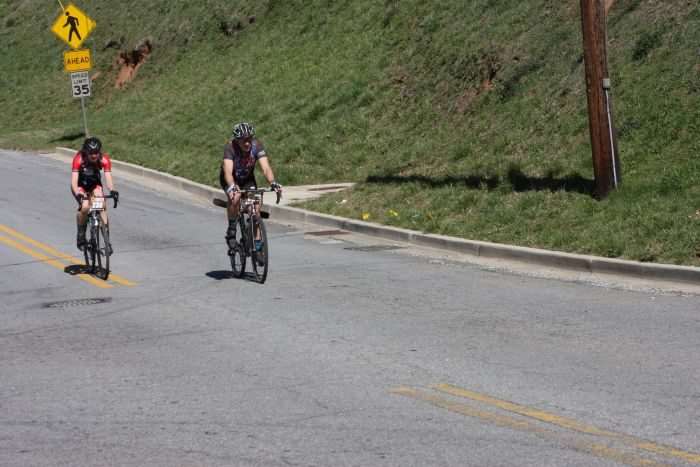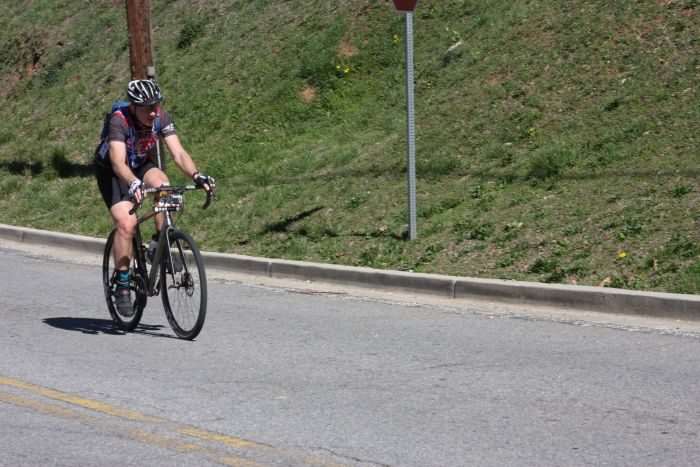 I was completely blown away by how well organized this entire event was; the atmosphere was friendly and festive. The promoters (Chain Buster Racing) were relaxed and accommodating. I had a solo seven hour drive back to Florida and couldn't wait around for the podium photos and goodies but they were understanding enough to let me get the swag early and hit the road.
Assuming the weather is decent next year I plan to return to the 2018 Assault on Mt. Currahee!
K-Dogg * <– who happens to be 60+ years of age
Note from JOM: K-Dogg won the 60+ category!