Continuing where I left from Part 1, the third and final stage of the inaugural "Queen's Stage Race" of Rebecca's Private Idaho would be the "Big Potato" stage. Namely, 93 miles / 149kms starting in beautiful Ketchum, Idaho at around 6,000 feet of elevation. The course would crest 8,000 feet above sea level twice and ascend about 6,500 feet during those 93 miles. Definitely a tough final stage.
Before that could happen, a rest day of sorts would take place on Saturday. But, rest is for the weary – I do get weary – but I've got a lot to do in my lifetime, thus I didn't get too much rest.
Images from my Saturday rest day, September 2, 2017: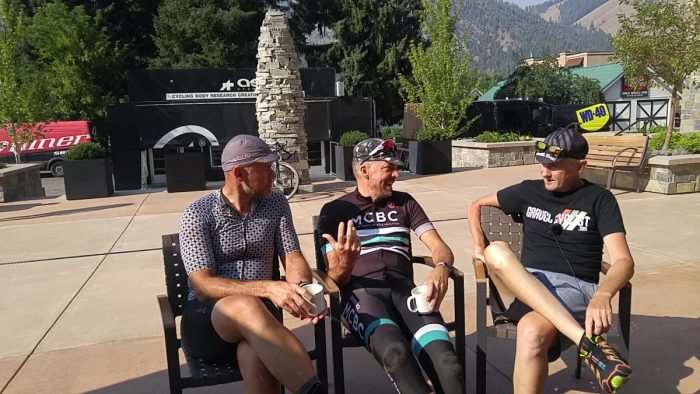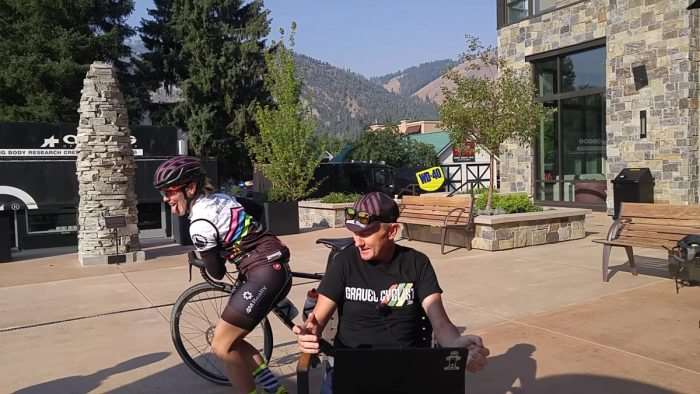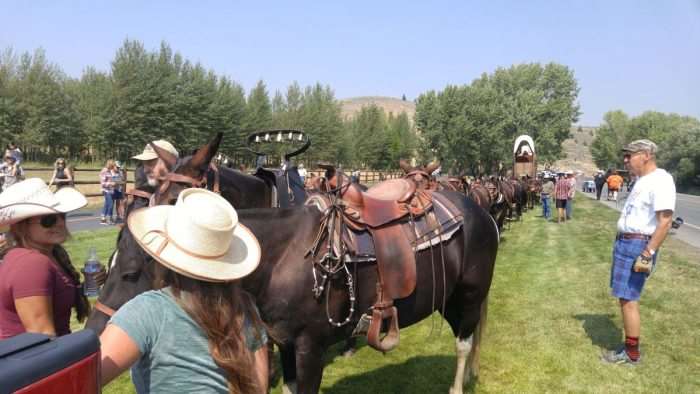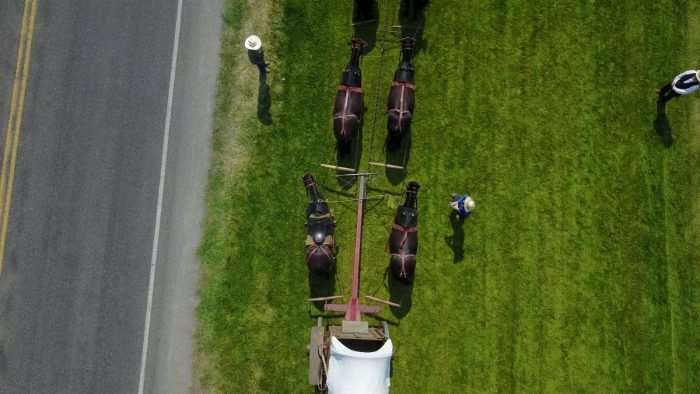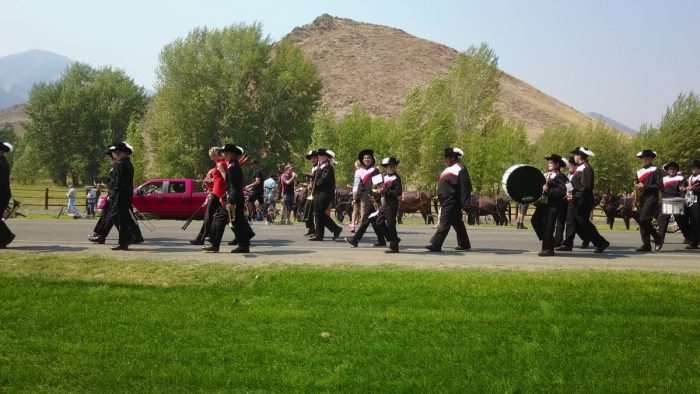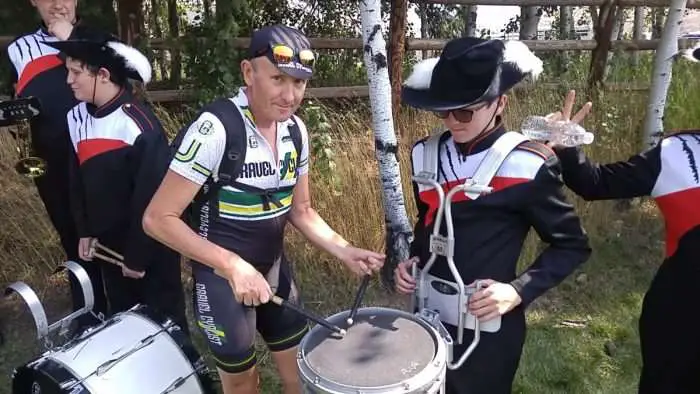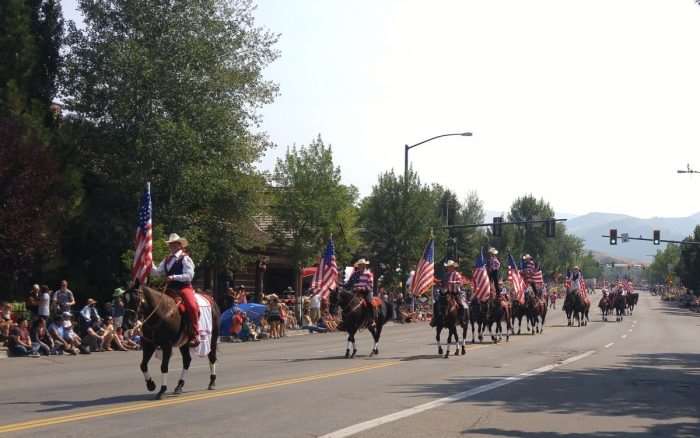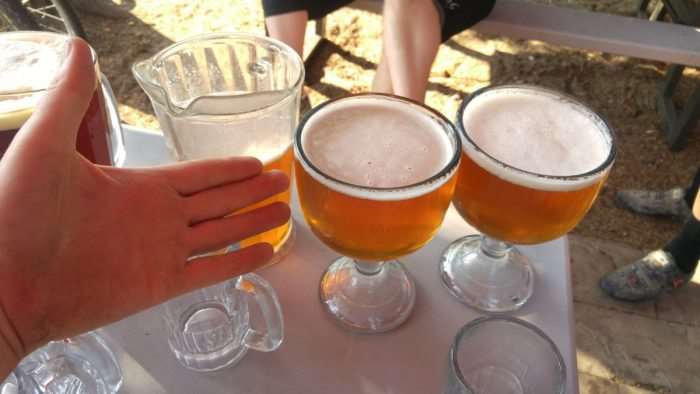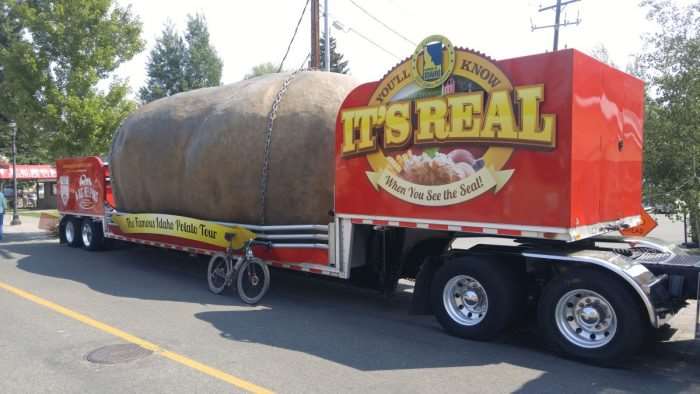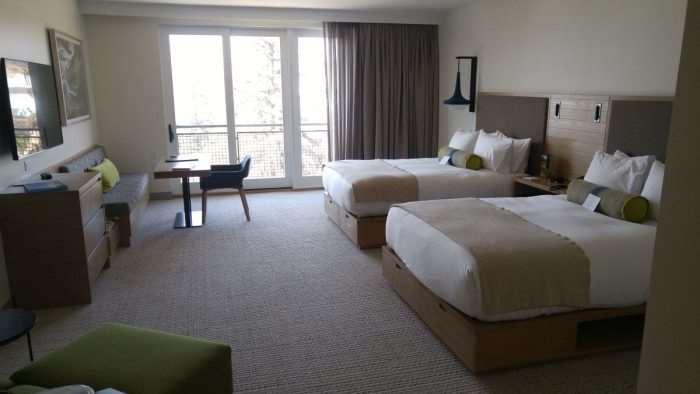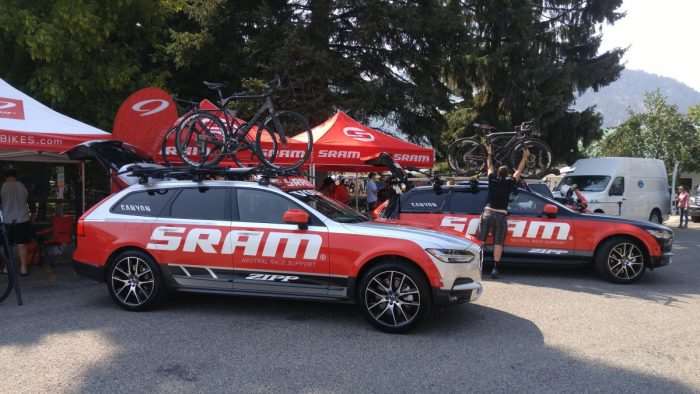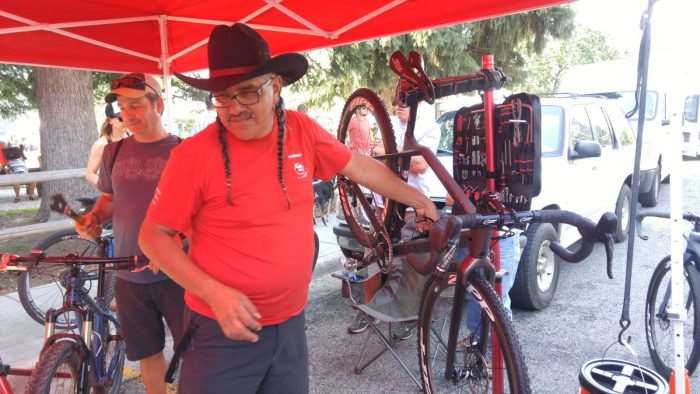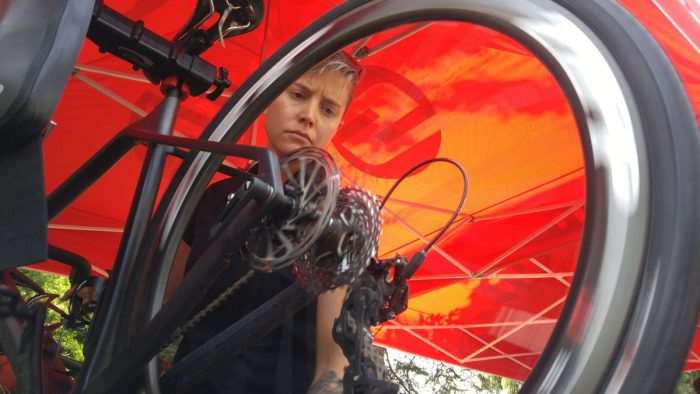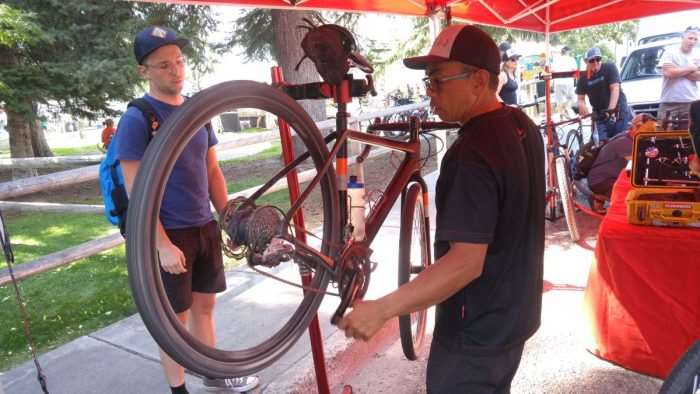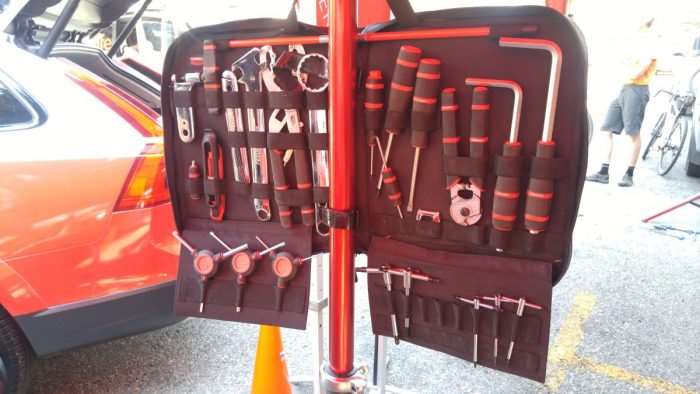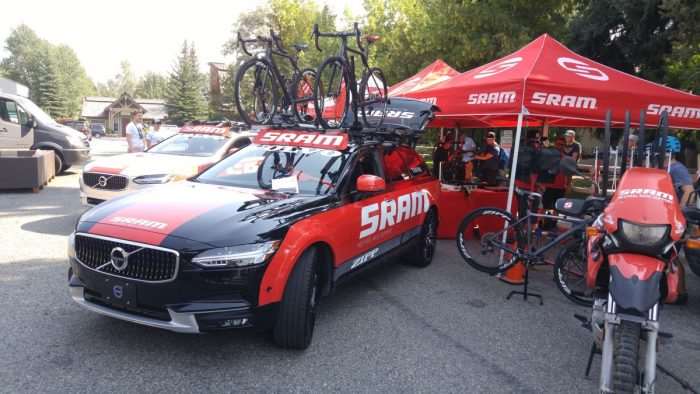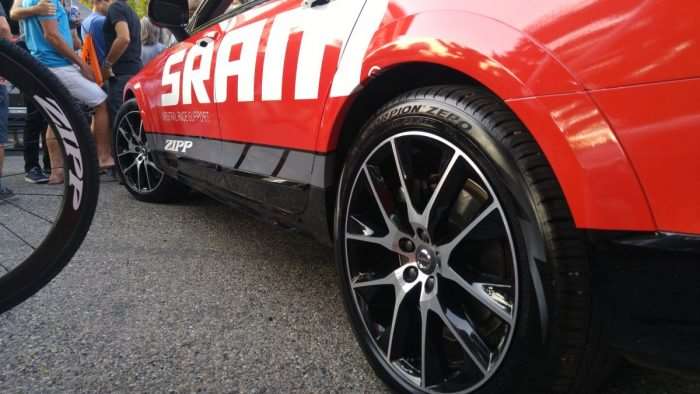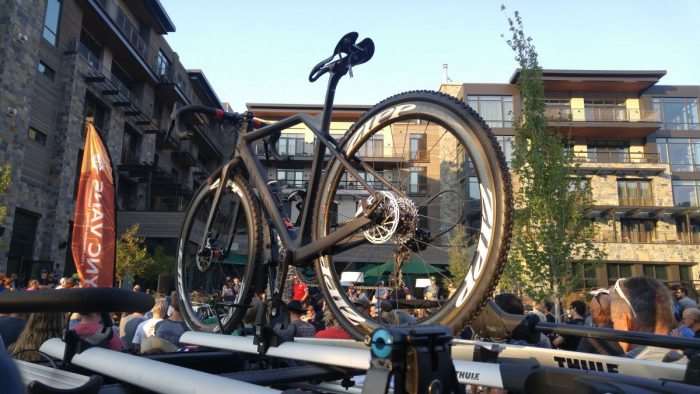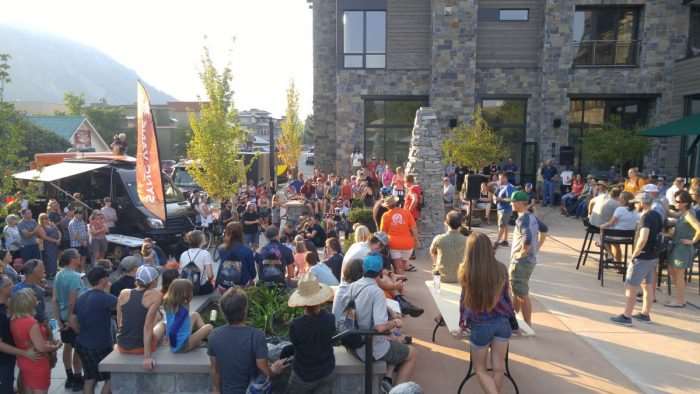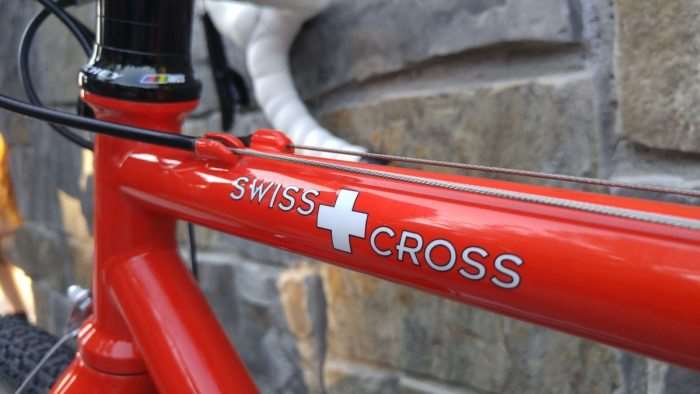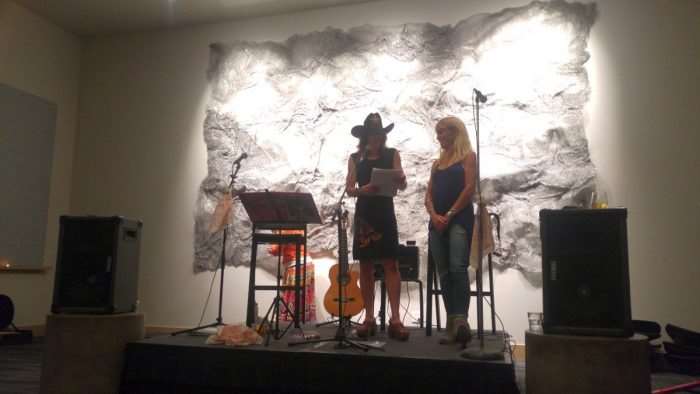 Stage 3 – The Big Potato – September 3, 2017
Joining the 50 stage racers invited to the first ever gravel stage race in the United States was another 800 or so riders, there for premiere event of the weekend, Rebecca's Private Idaho. I mentioned the numbers for the Big Potato aka full monty event earlier, but there was also the "Small Fry", a shorter version of the ride for those dipping their toes into gravel for the first time, or simply looking for an easier ride.
As riders milled about before the rollout time of 8am, I took the opportunity to randomly ask riders about an issue currently plaguing the world of gravel cycling – a real first world problem – 1x or 2x drivetrain? Check out that video HERE.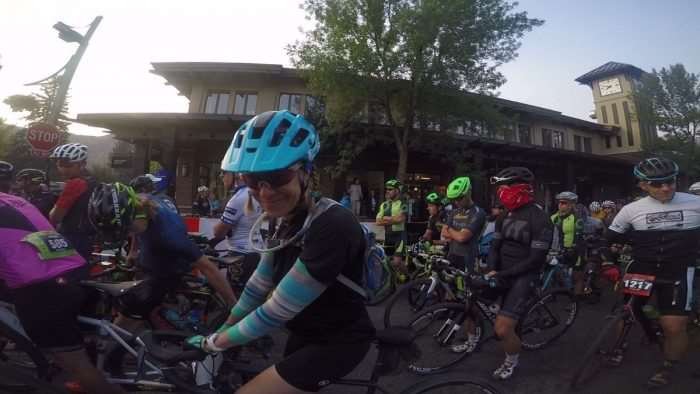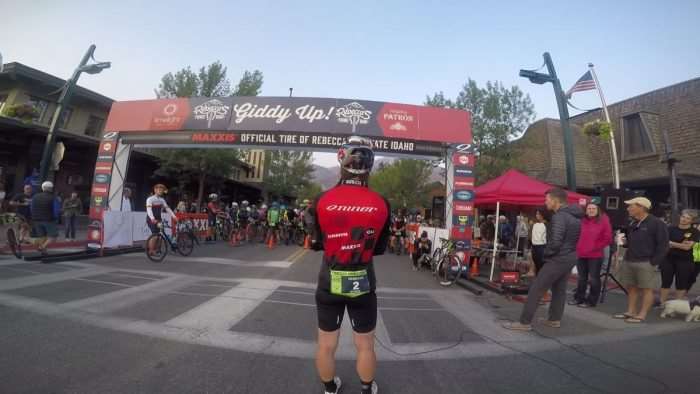 A little later, Rebecca Rusch addressed all of the riders and reminded everyone to be good and above all, be safe. Words to ride by at all times.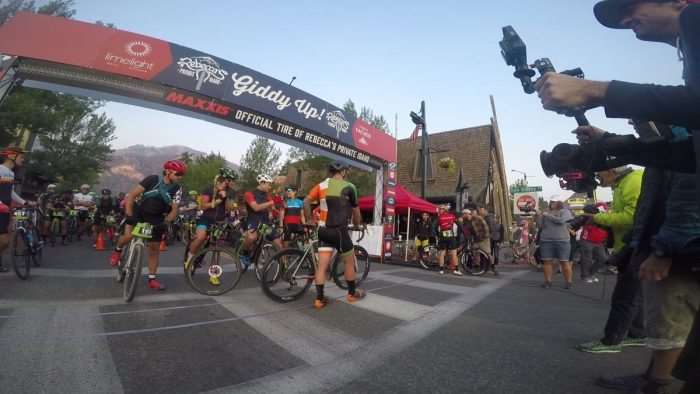 Finally, call ups took place for riders such as Ted King, Yuri Hauswald, Janel Holcomb and Alison Tetrick.
At 8am, Rebecca's Private Idaho began and 800 or so riders rolled out of Ketchum en-masse along the pavement of Sun Valley Road!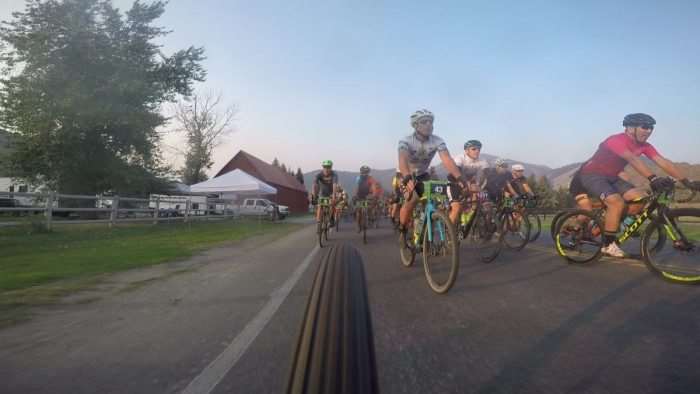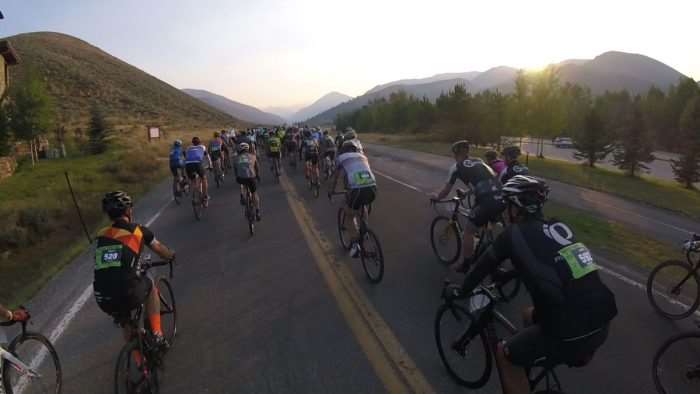 Above, a video capture from single speed competitor (not a recognized class by RPI at this time) Lee Henson of Dahlonega, Georgia. Lee captured some sweet video on behalf of Gravel Cyclist during Sunday's Big Potato event.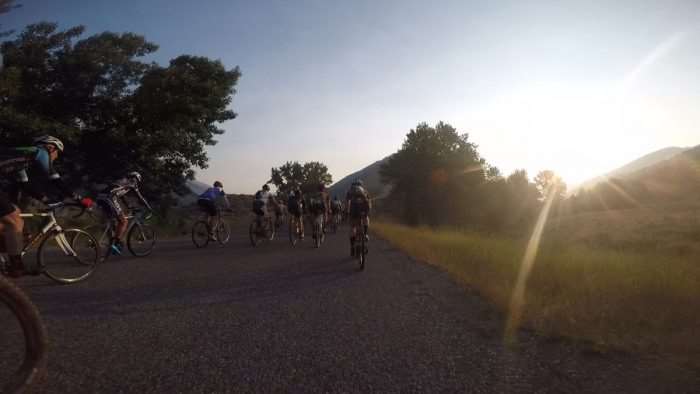 The tempo in the group along the pavement that leads towards the gravel of the Trail Creek climb wasn't ridden at breakneck speed, but it was hard enough to put those with sore legs from the stage race into difficulty – or anyone who was more interested in not suffering too much this early.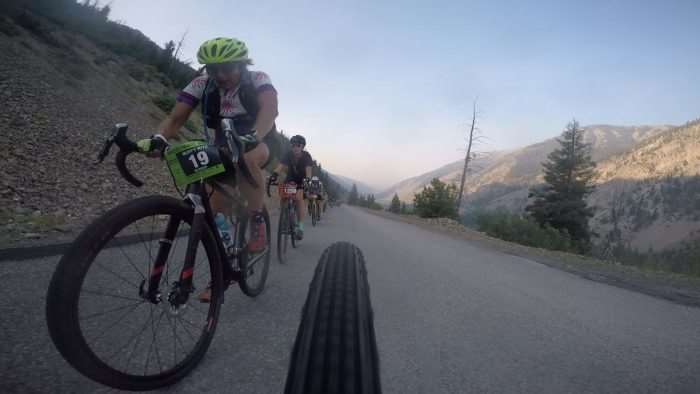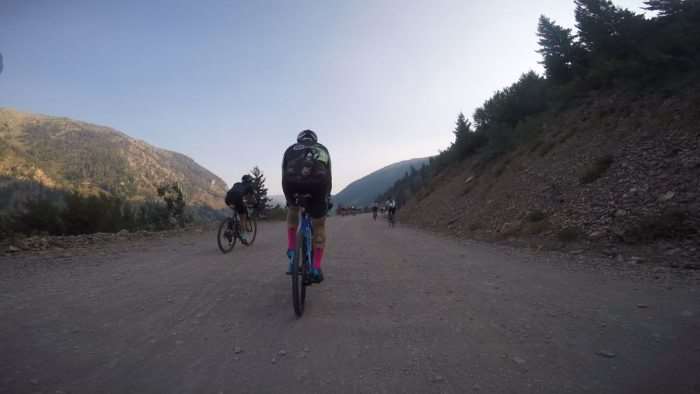 Making things more pleasant on the climb was the scenery. There simply wasn't a bad view to be had. To the average person, you mention Idaho and you think potatoes. These video captures don't really do the Sun Valley area justice. You simply need to sign up for Rebecca's Private Idaho and see for yourself in 2018.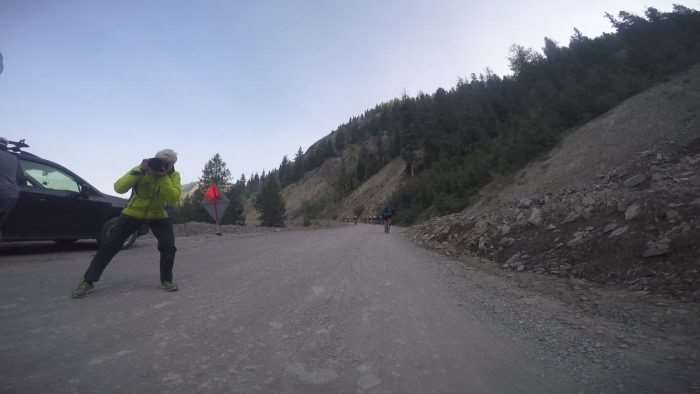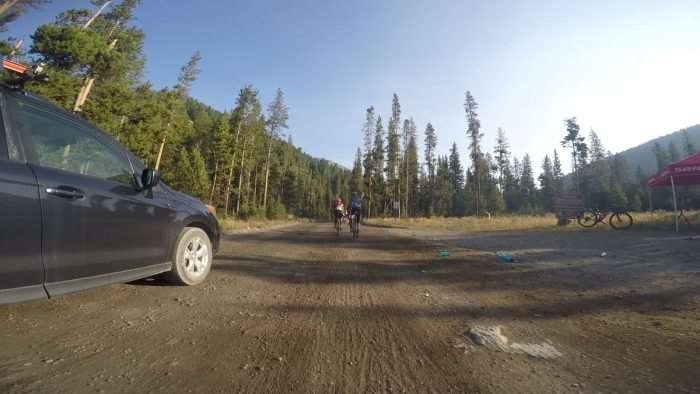 I reached the summit of Trail Creek in a decent time, especially considering how my legs were feeling on the earlier slopes. The first aid station was also situated here, but temperatures were mild and I'd barely tapped into my Zefal Magnum one litre bottles. If you eschew a Camelbak, these are the only bottles to use for endurance gravel riding and racing.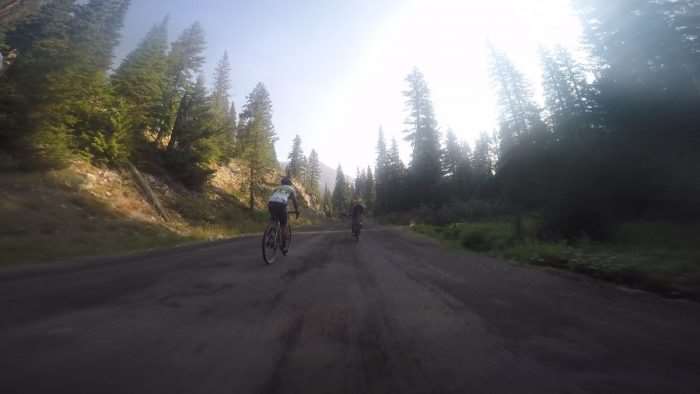 If you enjoy safe, wide-open descents, RPI features several. Regular visitors to this site know I love descending in rapid fashion. Now, possessing zero tribal knowledge of the course means didn't go all out, but I didn't exactly take it easy either. I used the opportunity for free speed to catch and pass several riders who'd outpaced me on the climb to the Trail Creek summit. As one of three Florida-based riders at the event – four if you count former Jacksonville, Florida resident Addison Zawada, now a resident of Montreal, Quebec, Canada, I had to represent the flatter lands crew!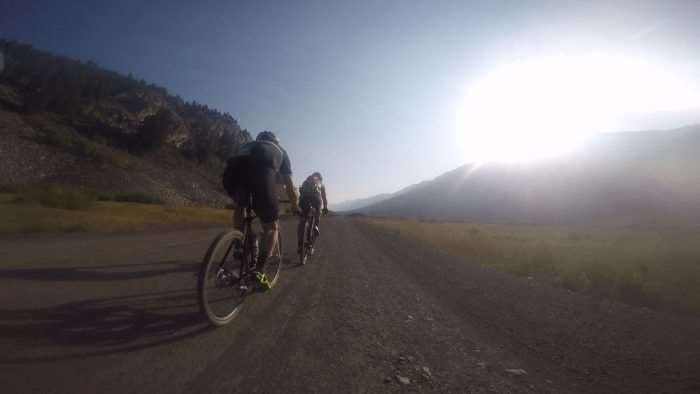 As the descent became less technical and less steep, a regrouping came along the following 10 miles of gravel. Much of it was on a gentle downhill slope with wide open boulevards and amazing views.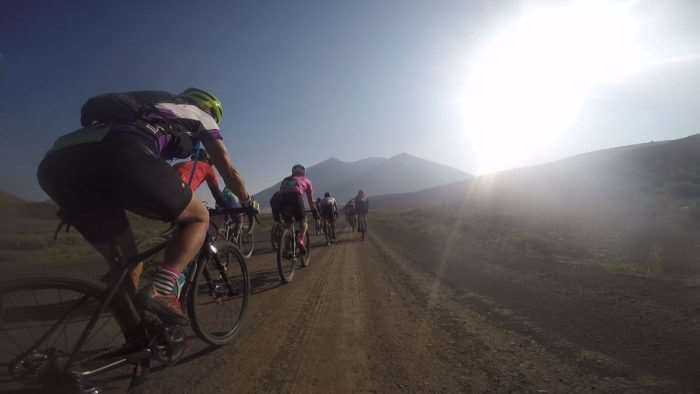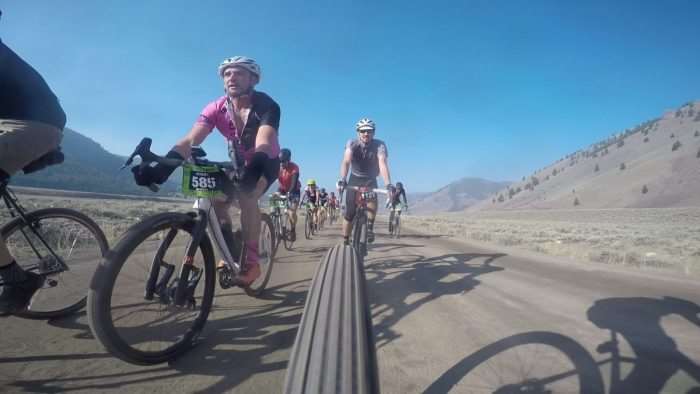 Our group swelled in size, we closed faster and faster toward the right turn of Wild Horse Creek Road.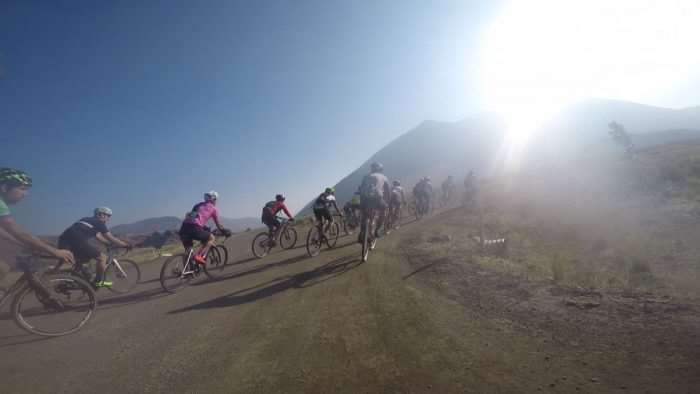 Unfortunately, this is where I bid this helpful group of riders adieu. What followed was about 23 miles / 37kms of climbing at a reasonable gradient, but mostly into a headwind. Knowing the course was mostly uphill the first half and downhill the last, I thought it best to back off my tempo, ride within my limits, and save the petrol in my tank for the last half of the race.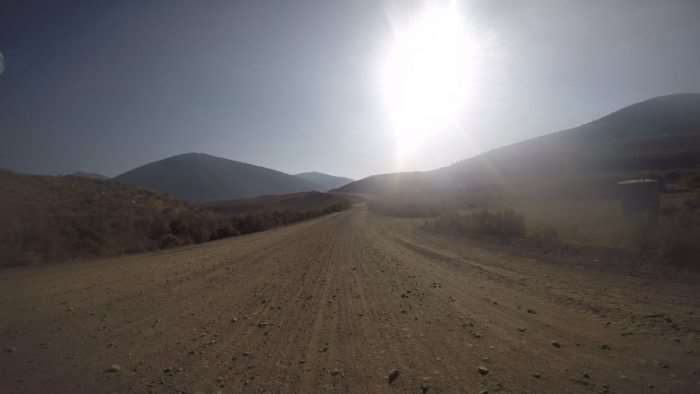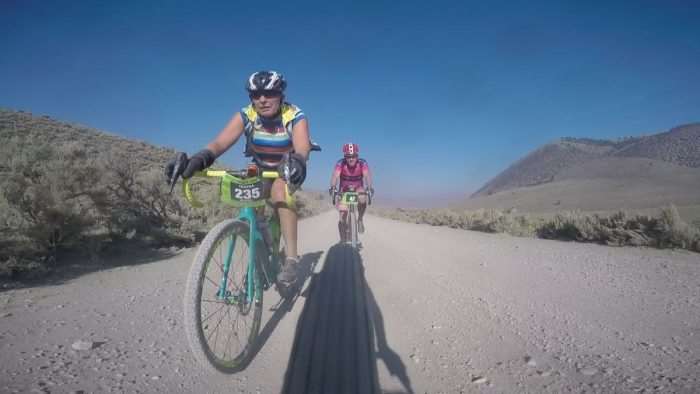 Above, I rode for a good chunk of the journey to the second aid station with Teresa Eggertson Cooke. We rode turn for turn into the wind – thanks Teresa for working so nicely with me!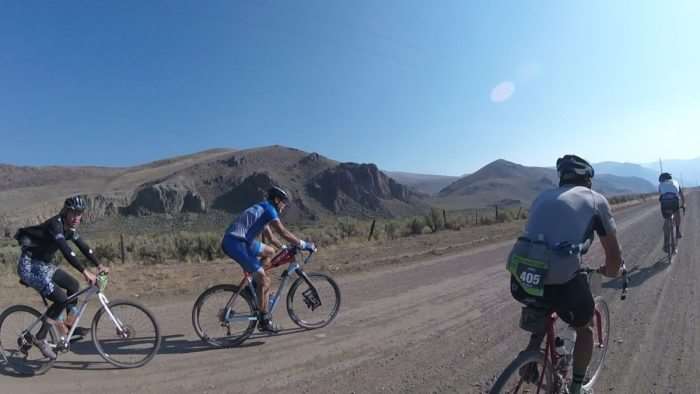 A solid group containing Dirty Kanza 200 founder, Jim Cummins, and the single speeder of Dahlonega, Georgia, Lee Henson – aka Uncle Elmer – came trundling along. Jim and his group were rolling, but again at a tempo my legs were unhappy about.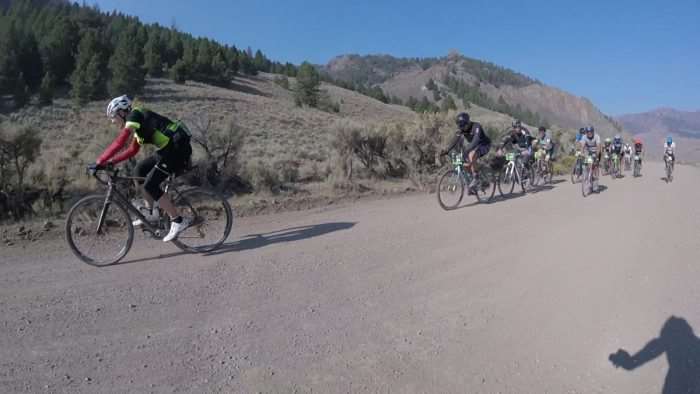 Once again I let this group ride away, but I was in the company of Uncle Elmer for a short while, before he too rolled away. Single speed riders are all about momentum, and Uncle Elmer was definitely taking advantage of that. I, on the other hand, was definitely off to a slow start on this day!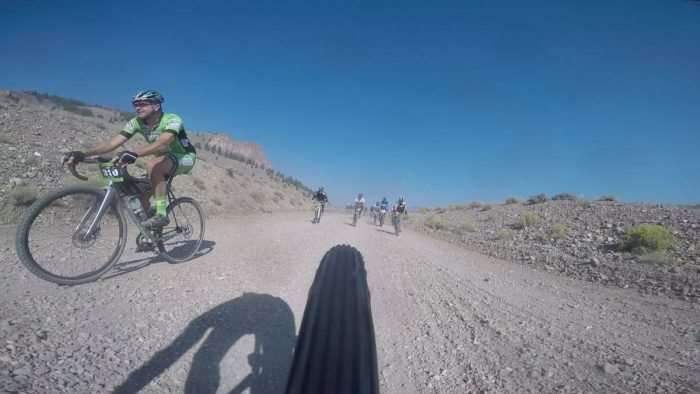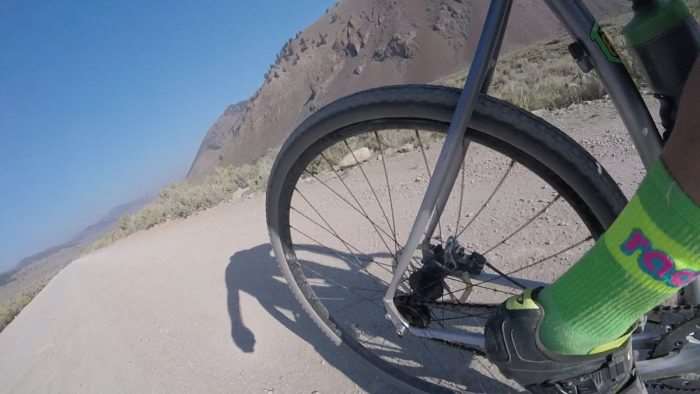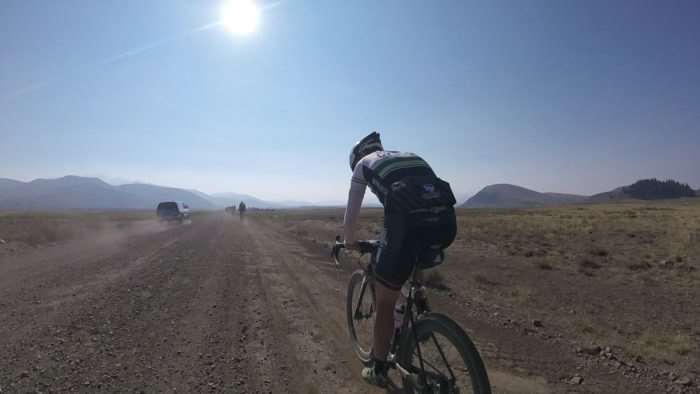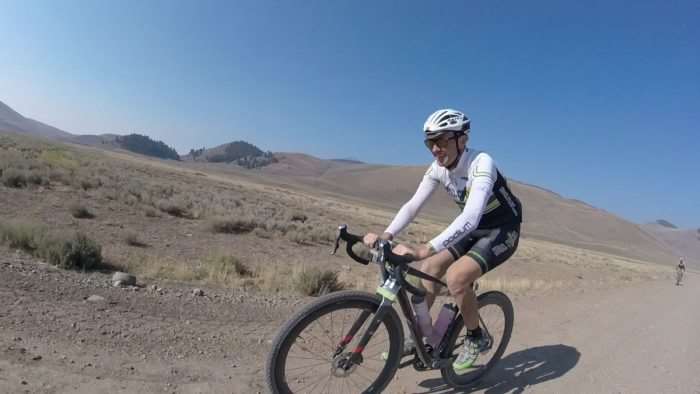 Aid station #2 came and went – still no need to stop just yet.
My standings in the general classification (GC) for the "less than serious standings of the mid-pack crew" weren't looking so good. Jeff Young and Bobby Thompson, both of Emporia, Kansas, were well ahead on the road. At the start of Stage 3, I held an almost nine-minute buffer on Jeff and almost 15 minutes on Bobby, but this was a 93-mile stage. One could easily lose half an hour or more on a stage of this length. Ruh roh!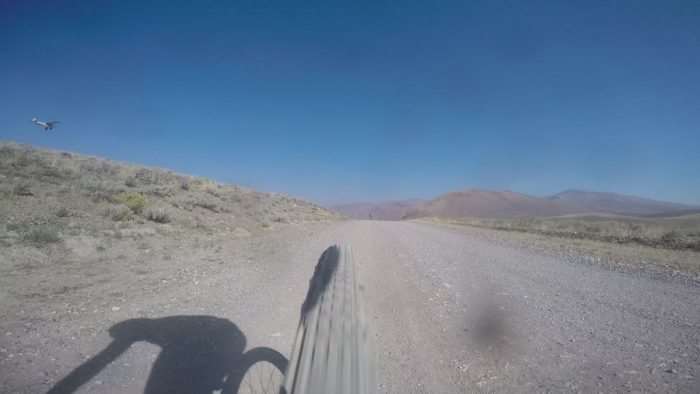 I pulled into aid station #3 that came after approximately 35 miles / 56kms of racing. There I reconnected with Uncle Elmer, aka Lee Henson. I also thought it a good idea to mix Gu's energy drink mix with Red Bull from the aid station. What could possibly go wrong, right?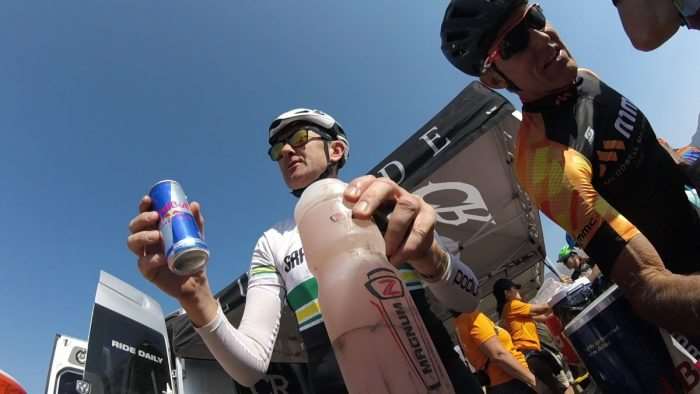 Refills and gel gorging complete, I remounted my steed for the race – the top tier Niner RLT 9 RDO gravel bike, and made haste for the Copper Basin loop portion of the race. The race traverses a 23 mile / 36km loop before returning to aid station #3. For 2017, the loop was ridden in a clockwise direction. It didn't make much difference to me as this was my first time at the race, but according to veterans of RPI, this direction was more pleasant. Fair enough!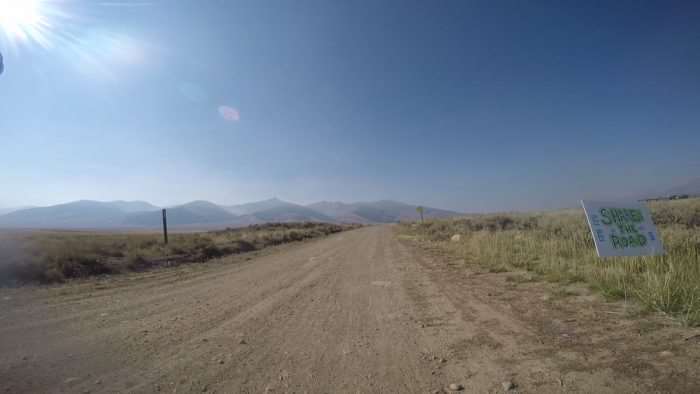 The first two-fifths of the Copper Basin loop was mostly uphill. Thus I remained in climbing purgatory – not a bad thing, especially when you consider where I was riding at the time. Scenery off the chart.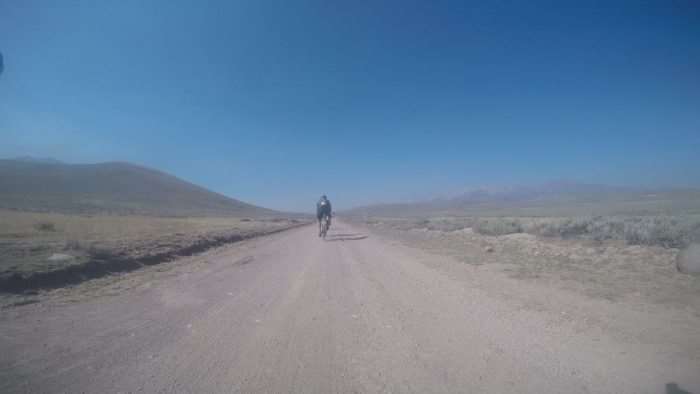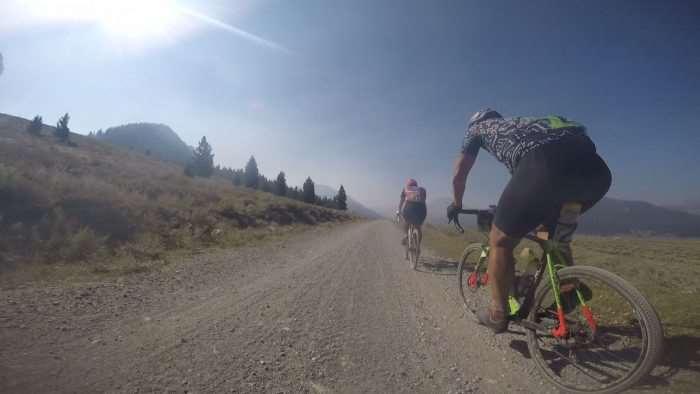 For a short while, I rode with TJ and his girlfriend Jennifer, both of Niceville, Florida. If memory serves me correctly, this was their second appearance at RPI.
Approximately 44 miles / 71km into the race, I reached the high point, which comes at an elevation of over 8,000 feet. One can definitely feel that altitude at this level.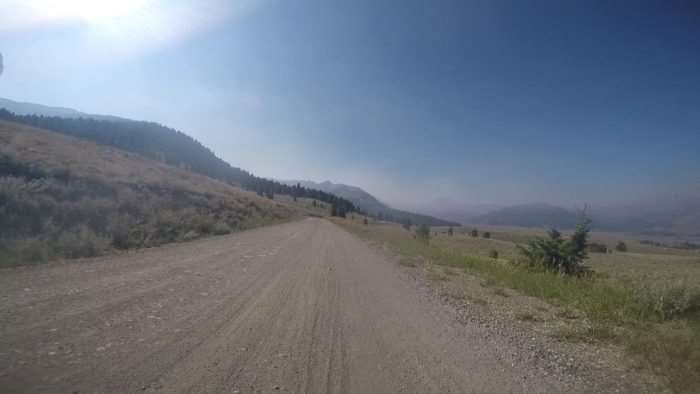 What followed for the remainder of the race was an amazing turnaround in how I felt. Now I was riding mostly downhill with nary any wind to bother me. Perfect conditions for someone who is used to riding long tempo miles on flatter roads!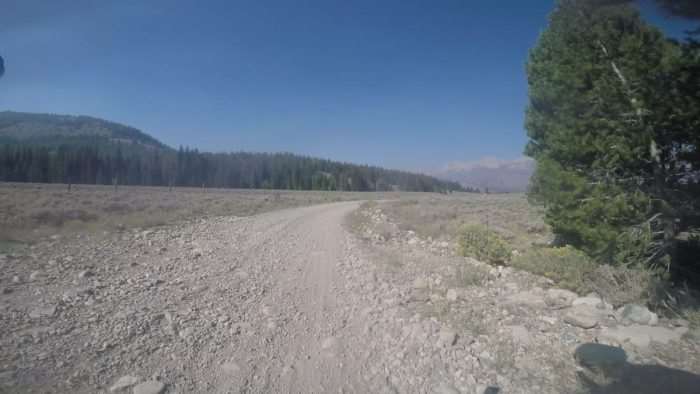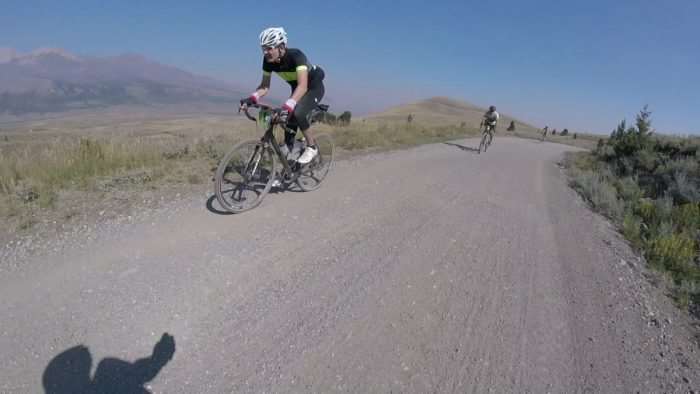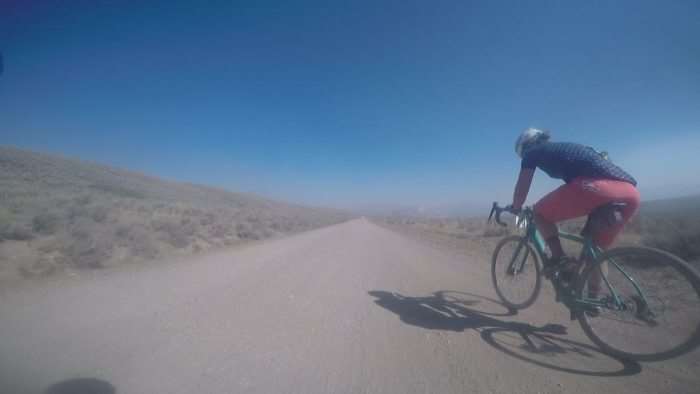 And roll tempo I did. I caught and passed several riders on the return leg to the next aid station, although I would have welcomed their company. At the very least, I offered a friendly wave as I rolled by.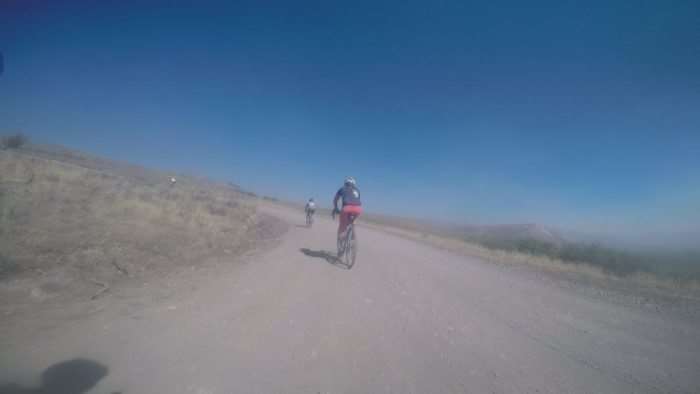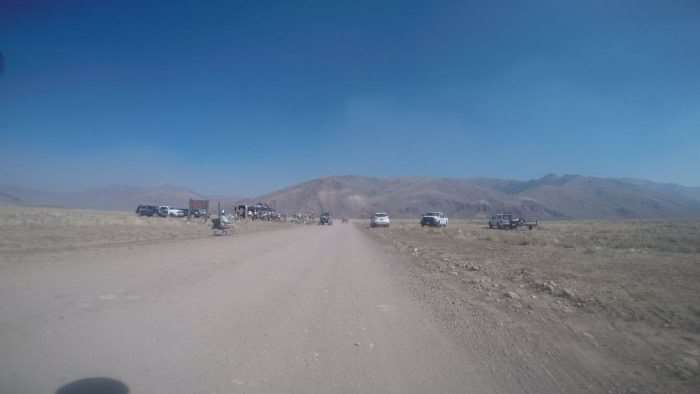 When I reached aid station #4 (in reality it is also aid station #3), they were completely out of water. On the positive, there was a heap of Red Bull to be had, and considering my stomach's cooperation during the last 23 miles, I chugged one and filled my empty bottle on the bike with another.
Time to roll, just 32 miles / 52kms remaining!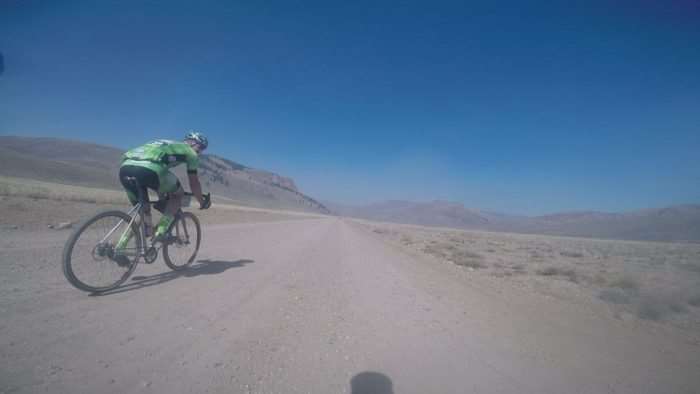 According to Strava, leader of the race, Ted King, belted out the segment between aid station #4 and #5 at an average speed of just over 26mph / 42km/hr – yikes! I wasn't hanging about but my average speed, riding solo, was somewhere around 18.5mph / 29km/hr. There's a reason why the fast riders are current or former professionals, and I still work a regular job in addition to running this website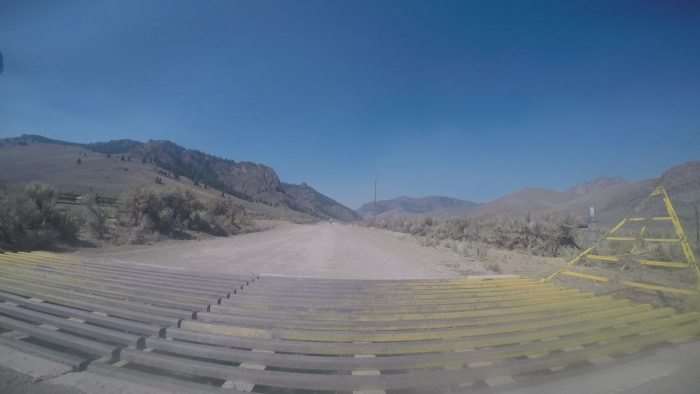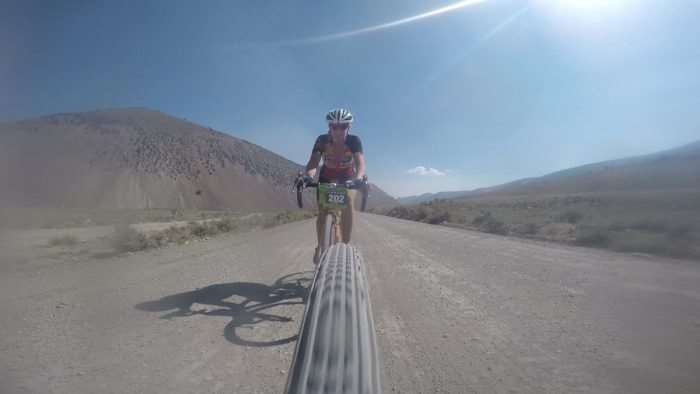 I stopped briefly at aid station #5 for a water refill, knowing this would be my final stop before the finish line.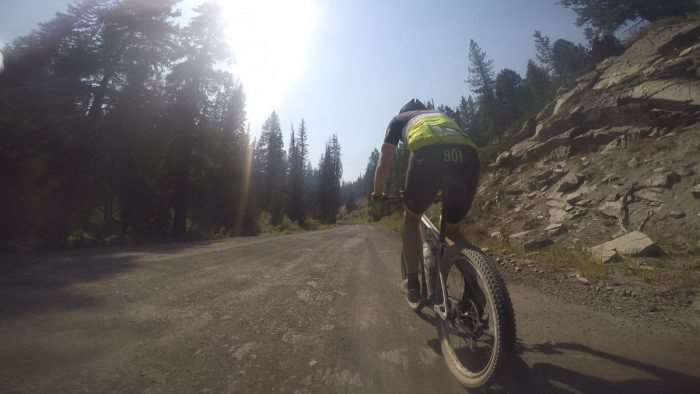 Aid station #5 to #6 was mostly uphill, with another ascent up to the Trail Creek Summit. Now the course was in reverse. What we descended earlier needed to be climbed again. Thankfully, the climb in this direction was nowhere near as tough as the Trail Creek climb when heading away from Ketchum.
No records were set to the summit, but my conservative approach to the final stage was paying off. I had plenty of petrol in the tank to ride the descent into Ketchum as fast, but safely, as possible.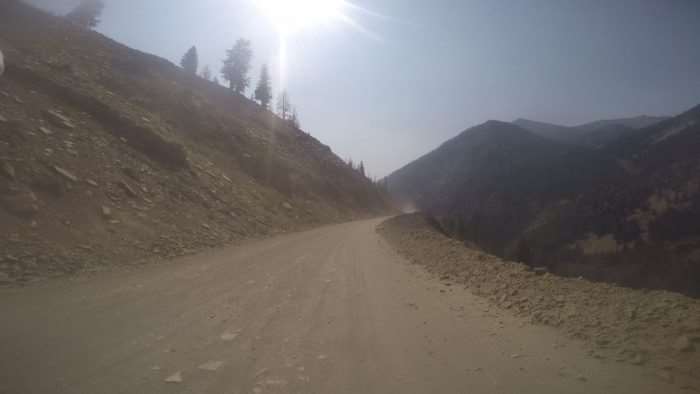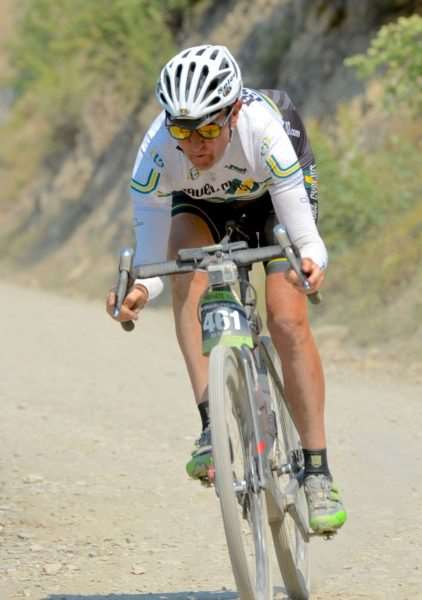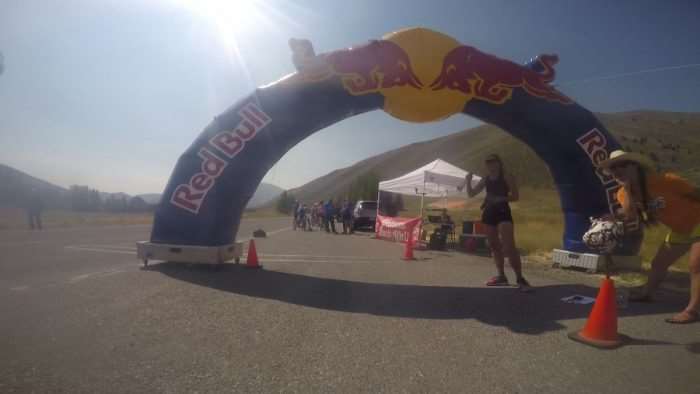 I crossed the finish line in a time of 6:05:08. "Tribal knowledge" goes a long way, so considering this was my first time at RPI, I was quite pleased with my time.
But would it be enough to defend my slim lead in the general classification (GC) for the "less than serious standings of the mid-pack crew"?
Stage 3 Results:
Bobby Thompson aka The Casual Cyclist – 5:47:37
Jeff Young aka Jeffy – 5:58:59
JOM aka Gravel Cyclist – 6:05:08
Final Standings:
Bobby Thompson aka The Casual Cyclist – 10:00:39
JOM aka Gravel Cyclist – 10:03:11
Jeff Young aka Jeffy – 10:08:11
Combined with a strong ride in the Stage 2 time trial and an even stronger ride during Stage 3, Bobby turned around a Stage 1 deficit to win the overall general classification (GC) for the "less than serious standings of the mid-pack crew"!
Congratulations Bobby! Naturally, he won in a casual manner 🙂
Coming up…
The Race Video – Two Parts