As my old cycling buddy Mark T. from East Mobile Bay used to say, "I'd rather arrive at a race under trained than sick."
Sage advice. But it didn't work this time.
Some human fomite at work transferred a horrible, hacking plague right during what I had hoped to be a training peak for Darby Roubaix. I stopped training for six days to cure the plague, then did two easy rides hoping to ramp up to Darby well rested and fresh. Instead I arrived at the race under trained AND sick.
Brilliant.
Anybody who shared my chase group during the race heard a repetitive hacking sound at the back mile after mile. I helped when I could but mostly hid in the back announcing I was "Photo Two" for Gravel Cyclist and not a threat. It usually works.
And yet I had an awesome race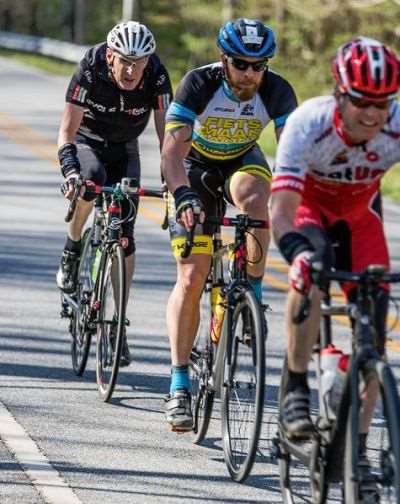 Same beautiful and challenging course as last year, same wonderful organizers and gravel grinder tribe members. Not too mountainous to scare the bejesus out of this descent-challenged Florida Idiot, but plenty of long up-hills to discourage wheel suckers.
Unfortunately, the climbs also discouraged the Aussie Bastard (JOM) and limited his GoPro footage to the first two thirds of the race. I did a little better due to coughing every exhale for three hours, but more likely from turning 60 next month (work that sympathy angle).
As usual, I needed binoculars to watch 50+ multiple gravel race winner Jeff Welch, roll off the front again in the company of eight or so young bucks much earlier in the race than last year. They had something special and had no intention of allowing any regrouping later on.
JOM's earlier race report has the details, but three small chase groups eventually formed to share the unrelenting headwind during the last half of the race. Hats off to the four guys that powered chase number three, including Shawn Moore of Luna Cycles, and a guy in a red jersey whose name I don't recall.
Kudos to Hope Cooper of DeFeet who won the 30+ women's race at age 53. She was a steady powerhouse all day. Also
a shout out to Tom Ratajczak from chase number two who easily beat all comers 60+ and most 50+.
Those Promoters
Most amazing of all was watching promoters Cam and Gardner at the finish shaking the hand / patting on the back each
racer as they crossed the finish line. You would never see this at a road race. Never.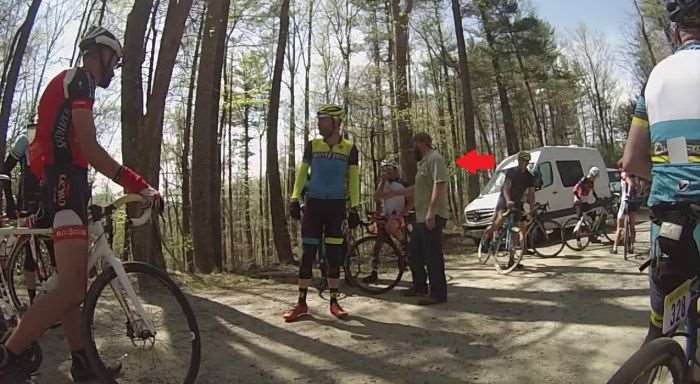 We at Gravel Cyclist apologize for not being physically able to film la course in tete (at the front). The top talents need to slow down a bit (yeah right) or allow us to mount a GoPro to one of your bikes. Then we can tell the whole story. Trust me they don't weigh much and you don't have to do anything but win. You will be paid the same salary as the Aussie Bastard (JOM) and me. Zero.

See all y'all next race.
K-Dogg
Gravel Cyclist
(Florida Idiots)