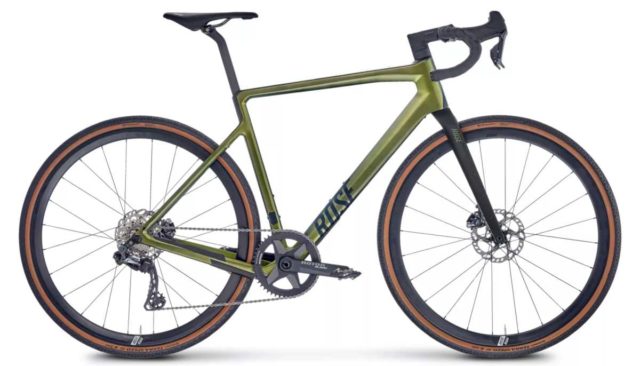 Rose Bikes is the first German manufacturer to integrate Classified Cycling's innovative shifting technology, making it available on its new gravel bike, the BACKROAD.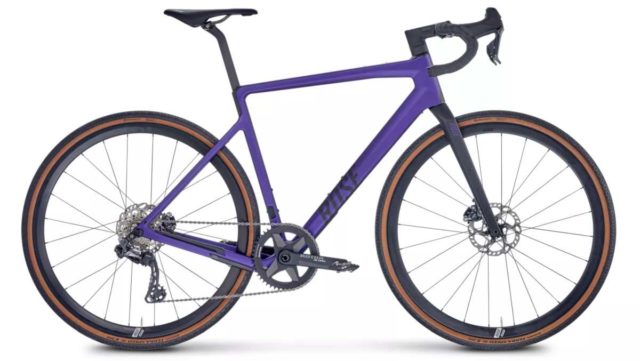 "Time to shift: Rose Bikes is constantly on the lookout for innovative technology. By launching the new ROSE BACKROAD x CLASSIFIED, they become the first German brand to install Classified's innovative shifting technology. So it's 'Goodbye front derailleur, and hello Classified!' This new shifting technology not only ensures a clean look on the wheel and frame while being low-maintenance and easy to use; it also delivers double-speed gearing with all the advantages of a single drive – all at the highest technical performance level."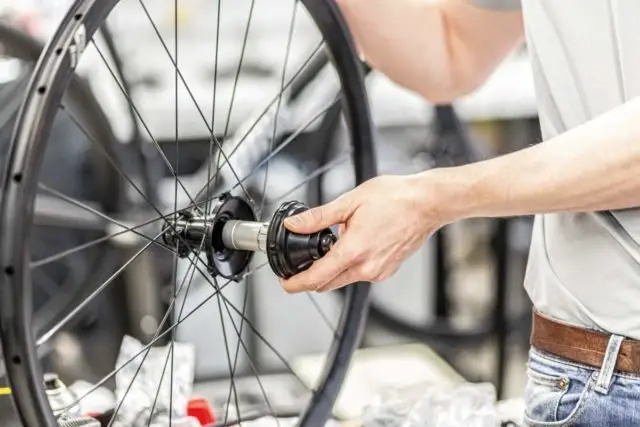 Classified, a Belgian start-up, commercialised its ingenious POWERSHIFT technology in 2020. The innovative technology is incorporated in the rear hub and replaces the functionality of a front derailleur. The Classified shifting system will be available on Rose's gravel bike, the BACKROAD.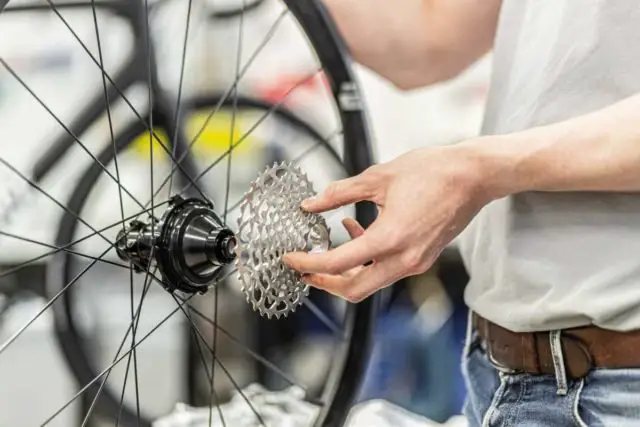 Classified has achieved what many cyclists have been dreaming about: the clean look and benefits of a single drive with uncompromised ratio coverage and gear steps. The POWERSHIFT technology features a large range of gears without needing a front derailleur and second chainring and retains all the advantages of a narrow-range cassette with small steps – making it a true game-changer.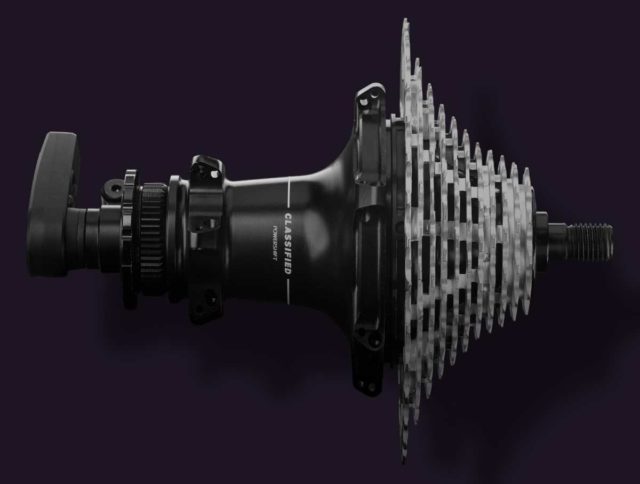 A Quick Shift
'With POWERSHIFT, Classified is demonstrating that it's possible to bring a compelling high-performance drivetrain for road and gravel bikes to the market. It combines the aesthetic and technical advantages of a "one-by" with the bandwidth and gear gradation benefits of a "two-by". We knew right away that we wanted to offer this shifting technology to our customers,' says Anatol Sostmann, Director Product & Brand of Rose Bikes.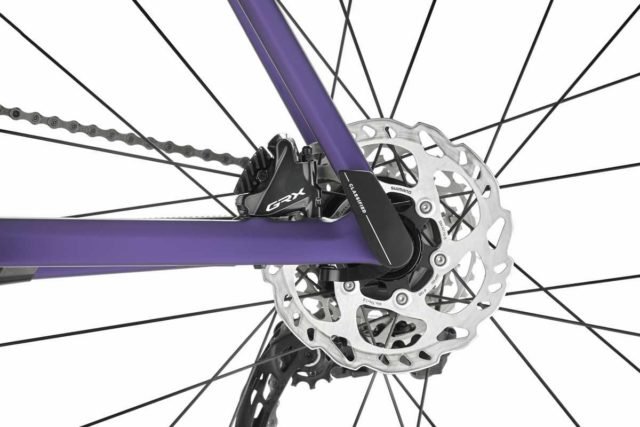 The bike manufacturer from Bocholt, considered by many to be the top gravel bike brand in Germany, is one of the first partners worldwide to fit this innovation to its bikes – in this case the bestselling BACKROAD gravel bike.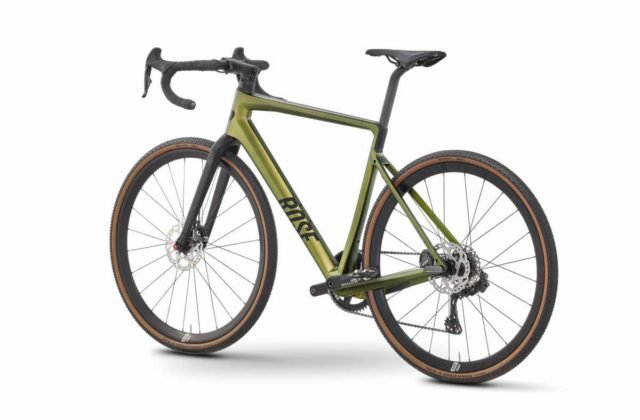 'We're delighted to be teaming up with Rose, the second-largest direct-to-consumer bicycle brand in Europe. It's a brand that shares our view to continuously innovate and offer the best possible riding experience to customers. We are confident that our Powershift technology will blow the Rose community away,' says Mathias Plouvier, CEO of Classified Cycling.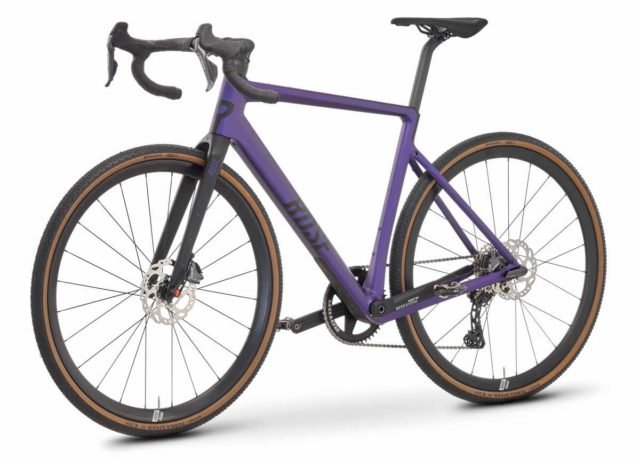 Features
The ultralight POWERSHIFT groupset does it all –22 gears, with small gear steps and a gear range of 451%. The new technology replaces the front derailleur and creates an extremely fast-shifting speed of 150 milliseconds. The electromechanical shifting system promises fast, precise shifting – even under full load up to 1000 watts – and operates with more than 99% efficiency.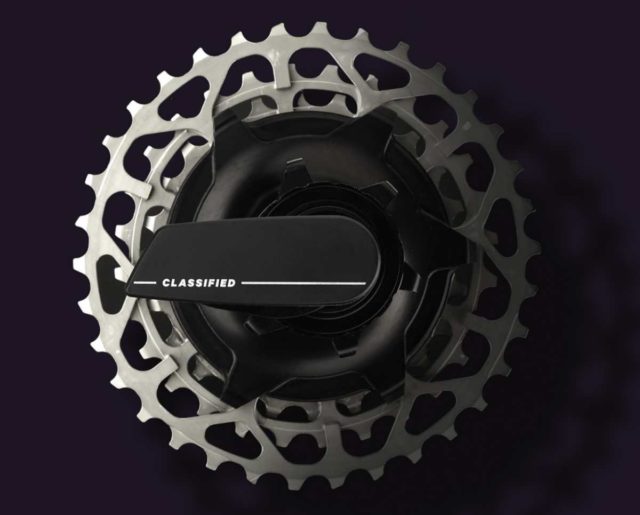 How the Technology Works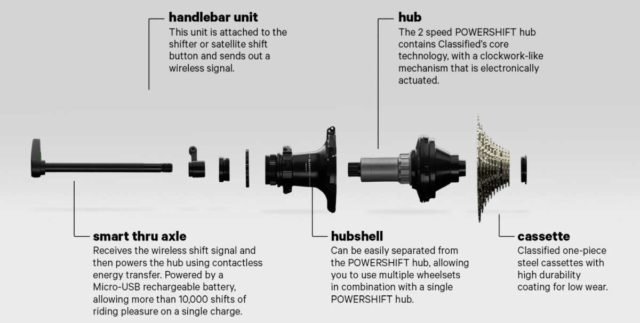 No need for a front derailleur – when the shifting lever is triggered, a handlebar-mounted transmitter sends a Bluetooth signal to the receiver in the Smart Thru Axle. Once the signal is received, the Classified Hub switches between two ratios, creating a virtual small chainring. This ultimate shifting experience is incorporated in the ROSE BACKROAD carbon bike for the price of 5.299 euros.
Gravel Cyclist will have a sample review bike with the Classified Cycling hub tech arriving in the future.