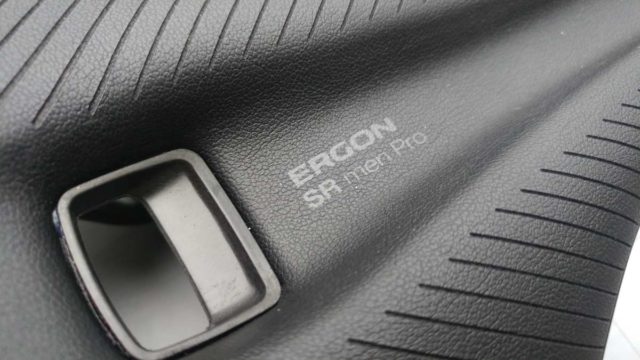 "100% German designed and engineered. The Ergon development team consists of specialists in different fields. There are bike experts, racers, sports scientists, physicians, ergonomics experts, and engineers. It is a comprehensive team. In terms of bicycle industry history, there has never been a product spectrum with as much effort placed on the development as with Ergon products. In all the small details, Ergon makes the difference." – ErgonBike.com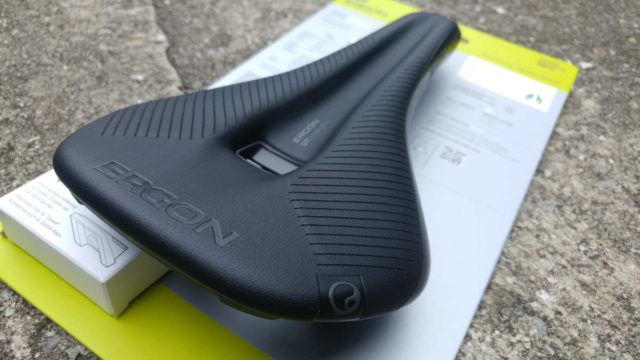 Saddles for cycling, no matter your genre of choice, are a difficult product to review. Just like shoes, shorts, and more, saddles are an individual choice. Every rider's anatomy is unique and individual, regardless of gender. What works for me, may not work for you. For many years, I chose the Fizik Arione saddle, one known for its racy shape, padding in the right places, and good looks. This is something I've mentioned in my other saddle reviews here on the website. No saddle is perfect but I've learned to be more open-minded to the possibility of improved saddle comfort, particularly with saddles that are shorter in overall length.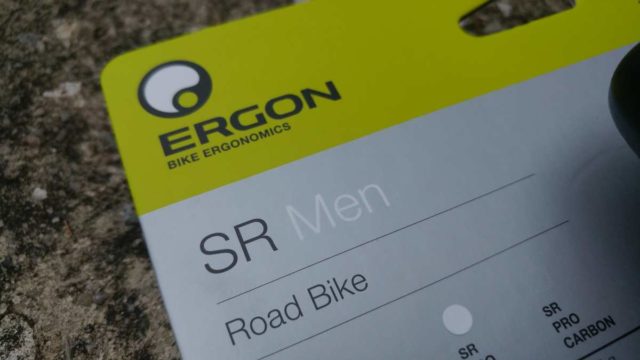 The good people representing Ergon Bike USA, coerced yours truly into reviewing the SR Pro Men's saddle at the expo of a certain well-known gravel race in the Midwest USA, circa June 2019. I reluctantly agreed to review the saddle, after the race. Spoiler Alert: I'm glad I reviewed this saddle!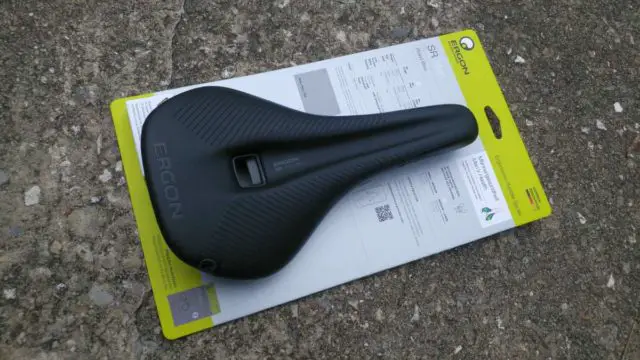 To guarantee a good fit for the two sizes on offer, Small / Medium and Medium / Large, I planted my derrière onto an Ergon device I call the Arse-O-Meter.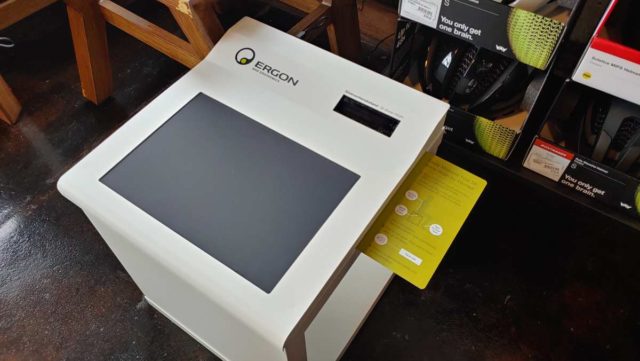 I didn't take photos at the time, but my favorite bike shop in Western Georgia / Eastern Alabama, Brickyard Bike Co. of Phenix City, has such a device on hand. Said device measures the pressure points of one's sit bones, which in turn determines the saddle required to suit your anatomy.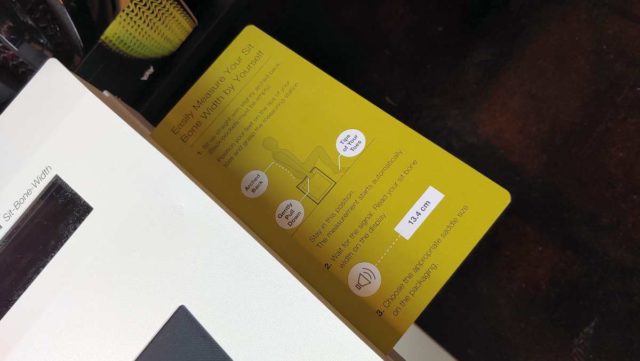 For those curious, it turns out I required a size Medium / Large saddle, which could be seen as a disappointment for my self-esteem. Does my arse look big in these jeans? 🙂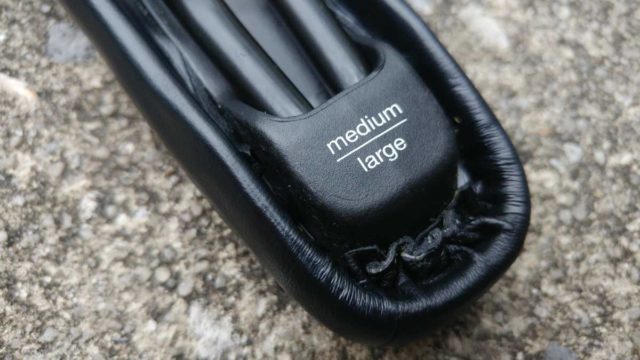 If you cannot visit a shop featuring the Ergon measuring device, the company offers an online saddle selector at this link.
Ergon SR Pro Men Specifications
"Comfort in a performance package for road, gravel, and cyclocross. Featuring a flat contour and comfortable padding. The overall shape and the relief channel with its deep cut-out perfectly match the male anatomy in a low, forward-tilted riding position typical of road cycling. The highly sensitive perineal area is effectively unloaded, preventing any discomfort or numbing. OrthoCell® Inlays in the seating area generate the best possible pressure distribution. The innovative OrthoCell® material ensures maximum reset forces and is also more durable and lighter than gel."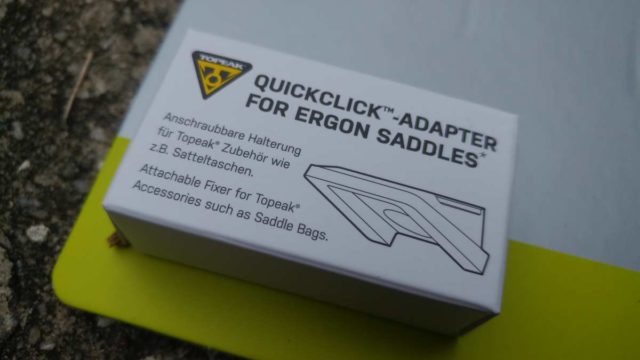 Saddle shell made of Carbon fiber
TiNox rails
Microfiber cover
Friction reducing side flanks
Orthopedic AirCell Foam with OrthoCell Pads
Topeak QuickClick provided
S/M fit sit-bone width of 9-12cm
M/L fits sit-bone width of 12-16cm
260 grams
220 lb recommended max rider weight limit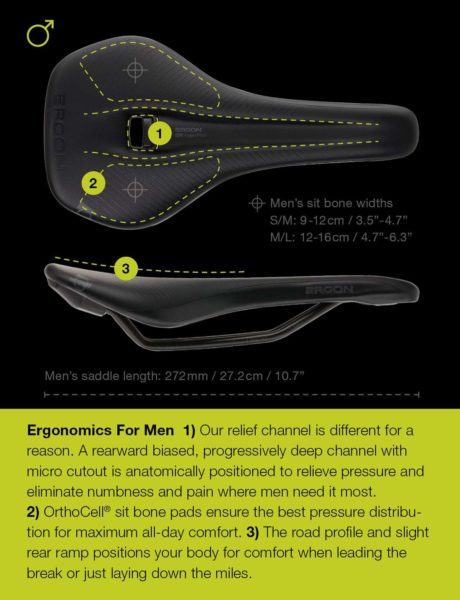 Whilst this saddle is designed for men, women are not left in the cold. There is a women's version of this saddle available, along with six other women's options.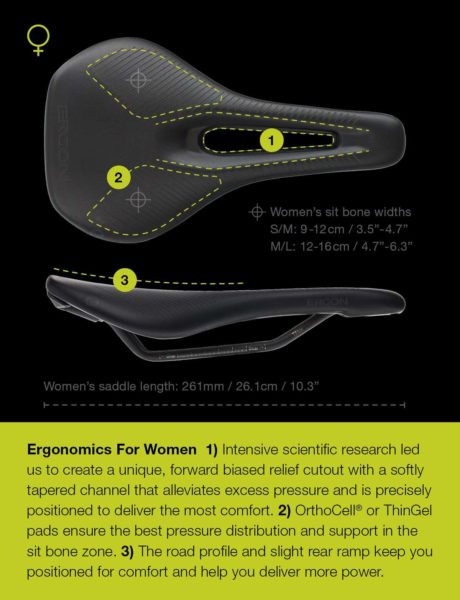 Weighing up the Ergon SR Pro Men's Saddle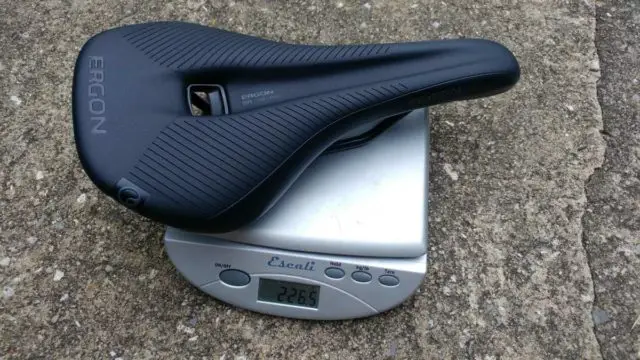 Note the weight pictured above, 226.5 grams. This isn't an error and it isn't April Fool's day. This sample weighs 33.5 grams less than the advertised spec! The base version of this saddle, the SR Comp Men, has a spec weight of 260 grams as well, so perhaps spec weight is incorrect on the Pro model? Regardless, the lower weight of anything is definitely appreciated, but does this saddle hold up over the long-term on a gravel bike?
How does the Ergon SR Pro Men's Saddle Ride?
This saddle does not feature carbon rails, rather "TiNox", so there isn't the usual worry of overtightening and cracking a saddle rail. With that said, this saddle should not be overtightened to your seatpost, but there were no dramas installing this onto my bike. I installed this saddle onto various personal bikes from August of 2019, but ultimately found its permanent home aboard the 2020 T-Lab X3 Titanium Adventure review bike, a bike I now own.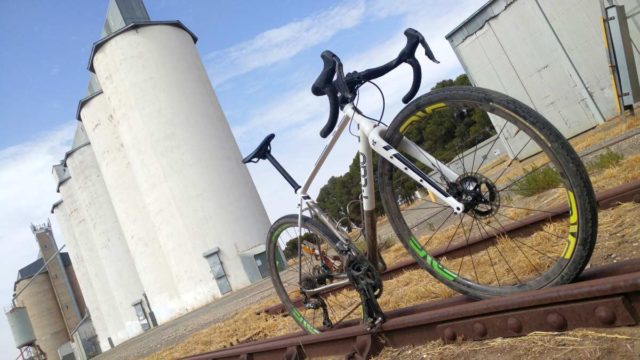 To add some extra validity to this review, I toted that bike and saddle all the way to Australia and back over December 2019 / January 2020. The bike and saddle endured the tough riding conditions of a hot Australian summer, including a foray into the edge of the Australian Outback.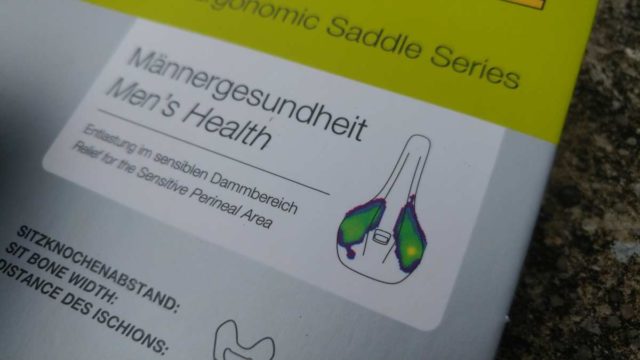 My initial rides on the Ergon SR Men's Pro saddle yielded no painful hot spots, or discomfort around the perineum area. Anyone reading this, man or woman, knows this is an area you don't want to experience pain or tenderness, so things were off to a good start!
This saddle isn't as short as the current wave of shorter saddles, measuring 272mm in length. If you're an avid fan of the Fizik Arione and looking for an alternative, this would be a saddle worthy of your consideration. With the various saddles of all lengths I have ridden over the past year, I have learned that saddle length isn't the most important part of a good saddle feel, rather positioning the saddle's "peak" area to deal with pressure distribution, and positioned in just the right spot beneath my sit bones.
Ergon's "Orthopedic AirCell Foam with OrthoCell Pads" feels really nice beneath my sit bones. If I slide my body weight forward to ride in a more aggressive position on the drops of the handlebars, there is none of that horrible blunt object feeling digging into one's perineum. The saddle's channel runs almost full-length of the saddle to the nose and does a marvelous job of mitigating pressure when you're "on the rivet", aka, the nose of the saddle.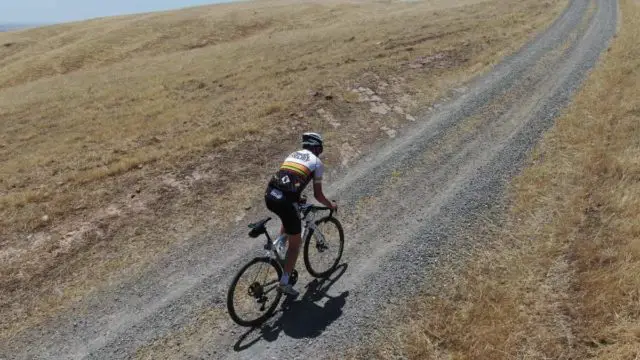 As the miles / kilometres were racked up, my derrière / bum issued no complaints about saddle discomfort, even when my rides ventured into the region of nine hours. To further explain this, you need to understand a little about what goes into the ride experience videos I share here on the website and Gravel Cyclist YouTube channel. These rides typically add up to two hours of additional time on the bike, filming areas of interest, getting on and off the bike, taking photos, and so on. I put more than the usual wear and tear on a saddle, in addition to completely tiring myself out thinking of interesting things to say on camera!, which adds to the experience. I've never given any thought to the bike's saddle, unless there has been pain, and the Ergon SR Men's Pro, has been marvelous in that aspect. Pain-free over the long haul, comfort to the max.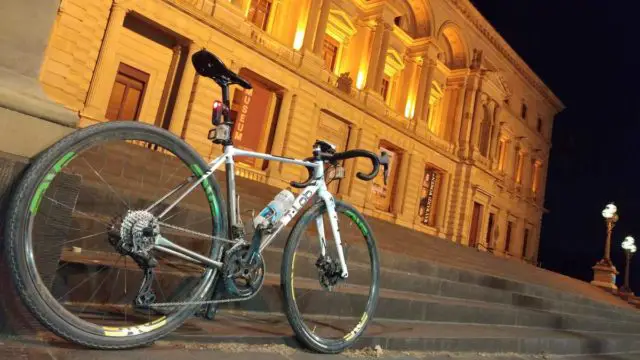 I alluded to this earlier, saddle reviews are difficult to quantify. They are comfortable or not, but only through your own experience will you discover what truly works for you. My riding experience over more than a year with the Ergon SR Men's Pro saddle has proven it works well with my anatomy, without issues relating to comfort in the saddle. High-quality shorts are another factor that can have a bearing on overall comfort, please keep that in mind.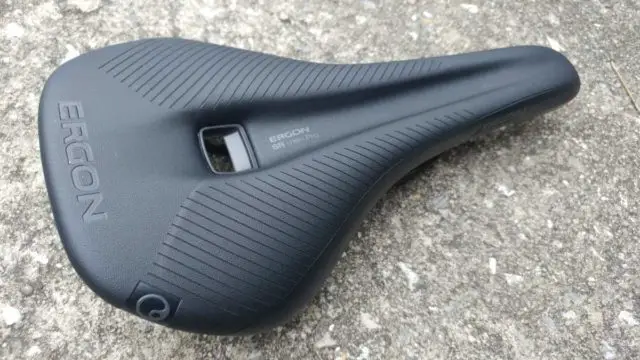 I'm not being paid to write this; the Ergon SR Men's Pro has become my go-to saddle for use on any bicycle. In fact, I've acquired two more of these saddles for use on review bikes, and plan to install a few more onto my personal bikes in the future.
Ergon offers several versions of this saddle that vary in nature with rail material, and so on, which will determine price, but the Ergon SR Pro Men's saddle is priced at an MRSP of $US 129.95. Can you put a price on comfort?
Purchase the Men's saddle from Amazon.com via Ergon at this link – or the Women's saddle from Amazon.com via Ergon at this link – Buying here also helps support Gravel Cyclist.
Thanks for reading!