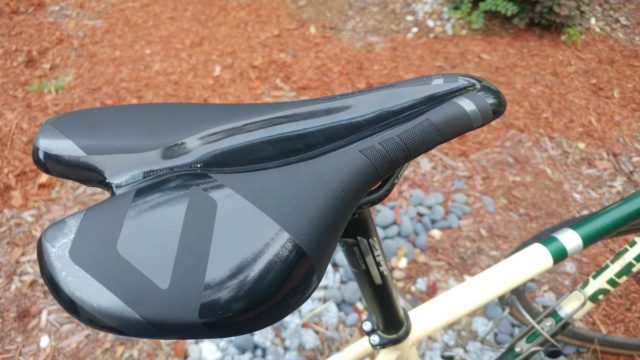 "We're a team of bike-minded individuals with a passion for all things bicycle. Always tinkering, always inspired by the freedom of riding our bikes and always thinking about how to offer products that are better suited to your needs and ours." – RideFarr.com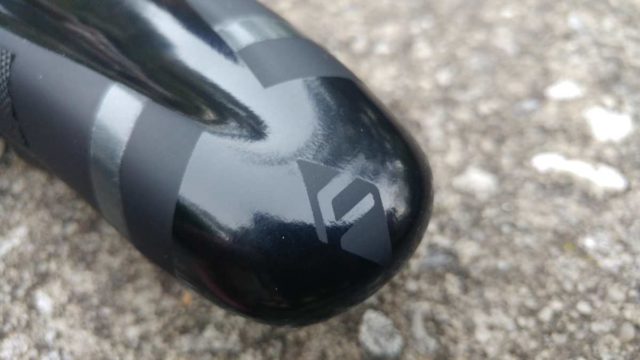 Saddles, along with products such as shoes, pedals, shorts, and more, are a deeply personal choice. For many years, I chose the Fizik Arione saddle, one known for its racy shape, padding in the right places and good looks. No saddle is perfect and the Arione is no exception, but none of the current trend of shorter styled saddles were of interest to me until a prominent saddle manufacturer convinced me to try their design. The review of that particular saddle is coming later.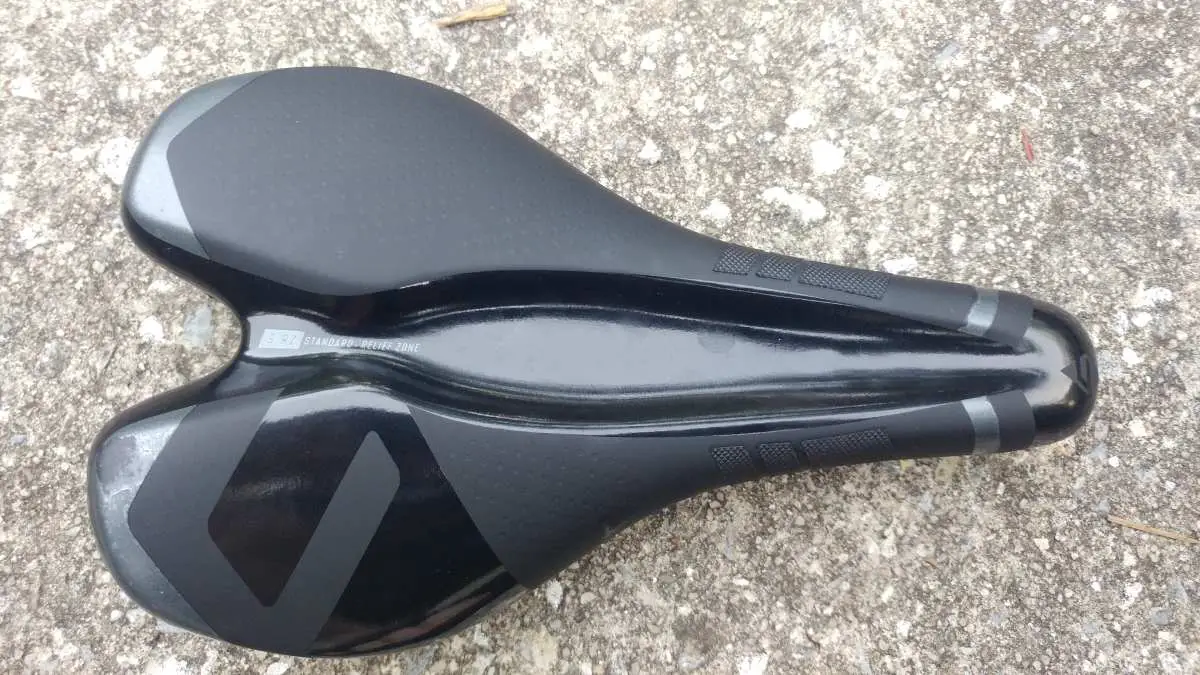 I'm glad I chose to be more open-minded about the possibility of a shorter saddle being a viable choice, as one or two of them have provided relief from discomfort and pain over the long-haul of gravel cycling.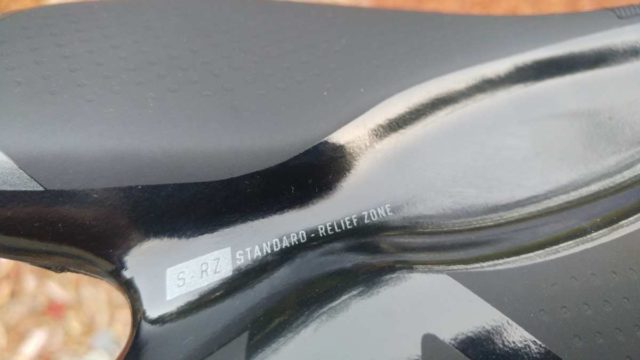 RideFarr's take on the short nose saddle is the S-RZ Carbon rail variant with these features:
RZ (Relief Zone) aka recessed channel that doesn't feature sharp edges, and does not feature a cutout like many saddles on the market
Short-nose design that RideFarr feels is ideal for endurance rides
Flat and Wide rear profile provides comfort and support
Anti-slip nose detailing
Ultralight carbon rails
Ultralight carbon injected base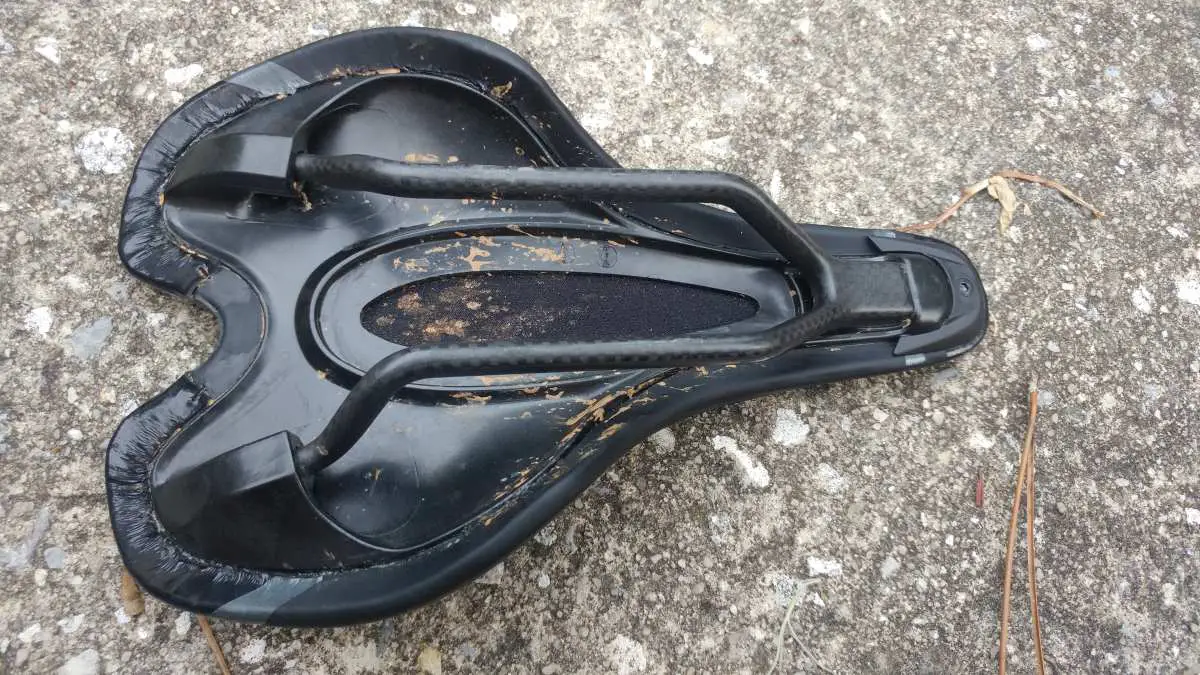 Other specifications:
Width, 148mm
Length, 244mm
Weight, 211 grams
Intended use, MTB / Road / Gravel / Racer / Enthusiast
The last line of the specifications equals anything goes!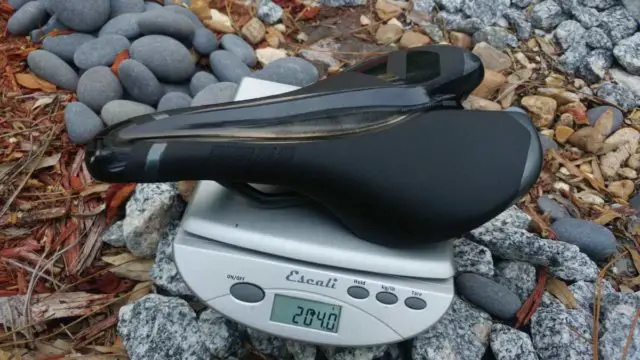 With that said, throwing the RideFarr saddle onto the gram scale is a good idea. Note the weight, 204 grams, seven less than spec!? Is it April Fool's day?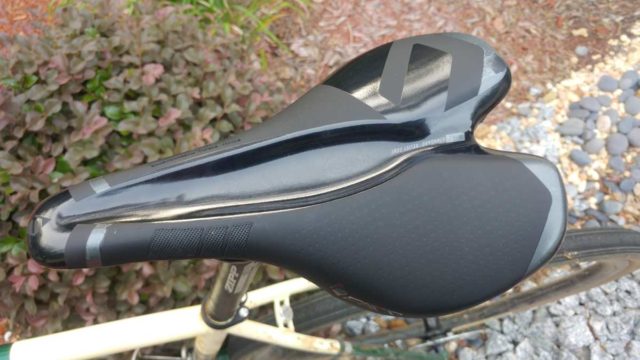 Lower weight is all well and good but how does a carbon rail saddle with carbon base hold up over the long term on a gravel bike?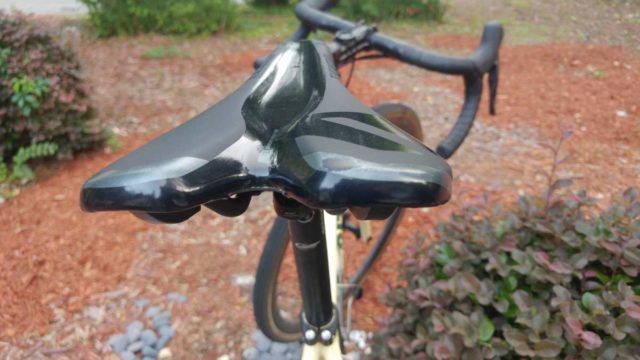 How does the RideFarr.com Relief Zone S-RZ Carbon Rail Saddle Ride?
I'm always skeptical about the weight benefits of a carbon rail saddle. I've had past experience riding carbon rail saddles such as the Fizik Arione K-1 and the original AX-Lightness saddle. The AX saddle was circa 2002 and despite featuring steel-wrapped carbon rails, one of the rails eventually cracked. However, carbon fibre has come a long way in the past 18 years, especially with mitigating clamping forces on carbon.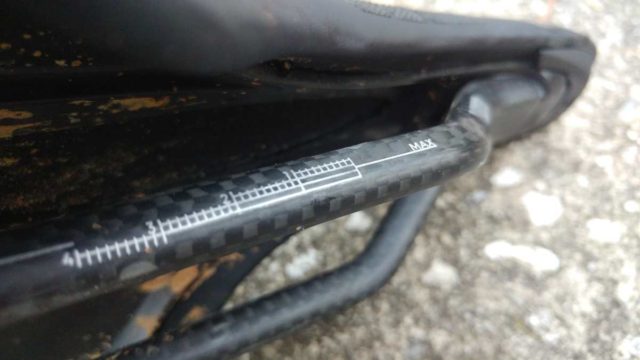 The latest and fanciest saddle tech is meaningless the very first time you plant your arse atop the saddle. Hour five or six is when the real impressions of how a saddle feels are truly made, ideally during a ride where you focus on the experience versus wincing in pain. This is where I remind you again, this saddle may work for you, but it may not work for me. Additionally, RideFarr.com has attempted to make this saddle gender-neutral. Not easy to do, but I know of women who prefer men's specific saddles and vice-versa.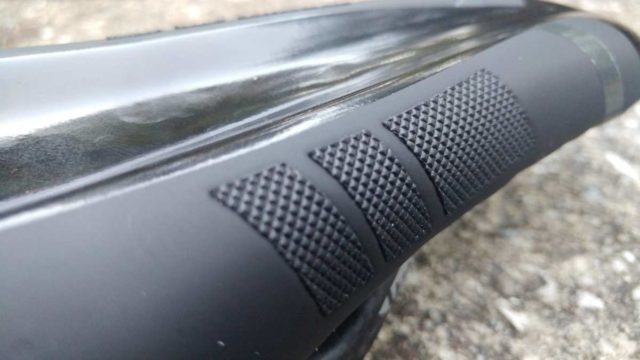 I learned recently that saddle length isn't the most important part of a good saddle feel, rather positioning the saddle's "peak" area to deal with pressure distribution, and positioned in just the right spot beneath my sit bones. RideFarr.com's saddle also features a light air foam top cover to help with overall comfort.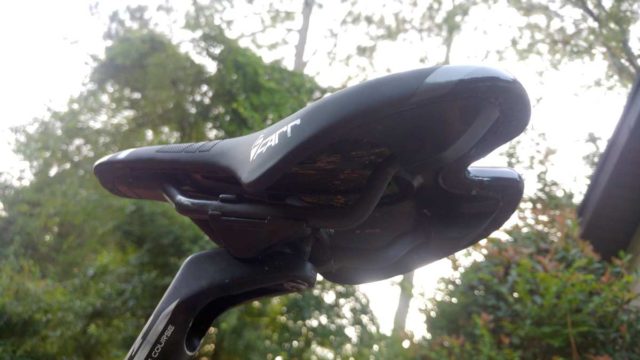 RideFarr's S-RZ saddle feels good to the touch and responds well to my thumb pressure compression test, but not to the point of a very soft spring mattress. You won't bottom out the foam beneath the cover but the padding feels balanced and appropriate with enough material for the job of supporting one's rear end.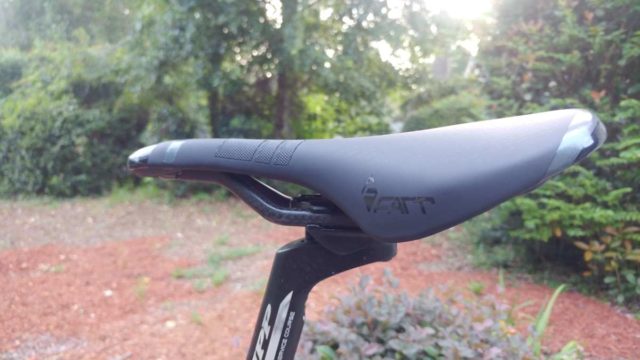 My first seated plant onto the RideFarr.com S-RZ saddle felt good, no issues, but as mentioned earlier, there's little to be learned from sitting on a new saddle galavanting about the bike shop car park.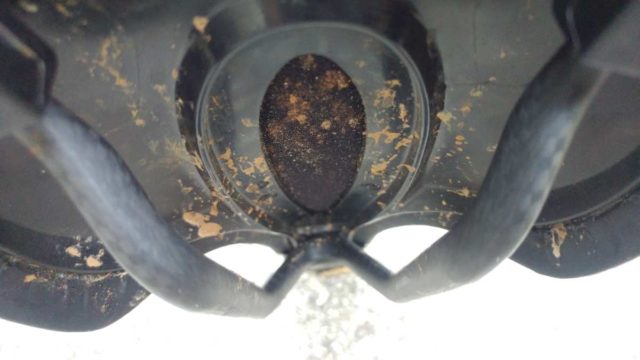 The RideFarr.zom S-RZ saddle was installed onto the Ritte Satyr review gravel bike, and served as that bike's saddle for the duration of its review. Whilst I didn't put the bike and S-RZ saddle through its paces at a gravel race (thanks Covid-19), I rode the bike and saddle consistently over a period of four months. Those rides averaged 70 to 90 miles, with many eight-plus hour rides logged.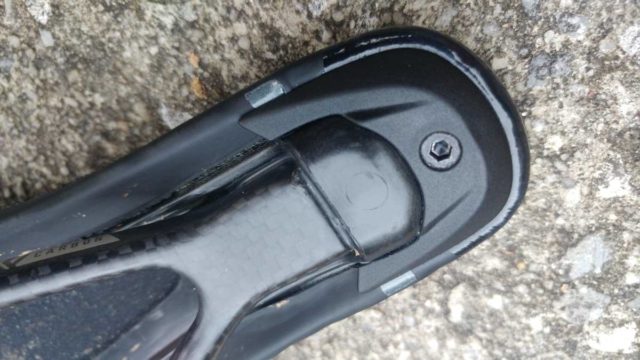 Saddle reviews are difficult to quantify. They are either comfortable or not, but only through your own experience will you discover what truly works for you. My experience proved the RideFarr.com S-RZ saddle plays nicely with my anatomy, with no discernable issues relating to comfort in the saddle. High-quality shorts are another factor that will have a bearing on overall comfort, so keep that in mind.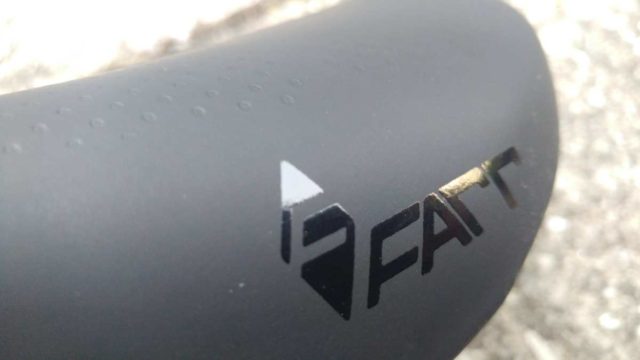 Would I still prefer a saddle featuring Titanium rails? Affirmative, only because I hold reservations about the long-term durability of carbon saddle rails, particularly one installed to a gravel bike, and more so if you swap saddles between bikes? As a reviewer, that's something I do on a regular basis, thus I am diligent about not over-tightening saddle rails regardless of the rail material. Thankfully for you, RideFarr.com offers saddles with CrN-Ti alloy rails, so there's something for everyone!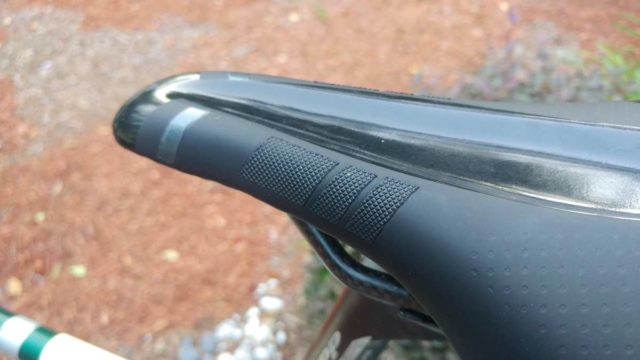 RideFarr.com is not a household name, but its line-up of saddles is noteworthy and an option for you to consider. Priced at $US 145.00, the RideFarr.com S-RZ carbon rail saddle could be for you? In addition to saddles, RideFarr.com has a range of gravel-related products including lower-cost saddles that may take your fancy, including the RideFarr.com Aero Carbon Bolt-On that I reviewed earlier on the website.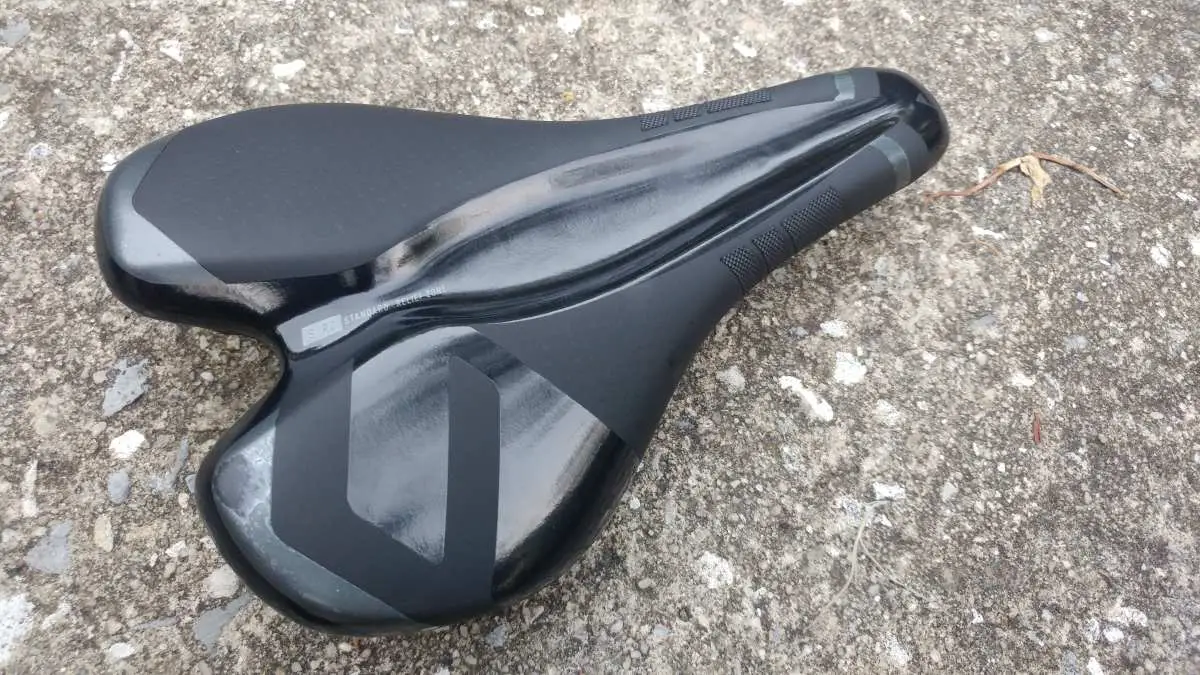 Thanks for reading!