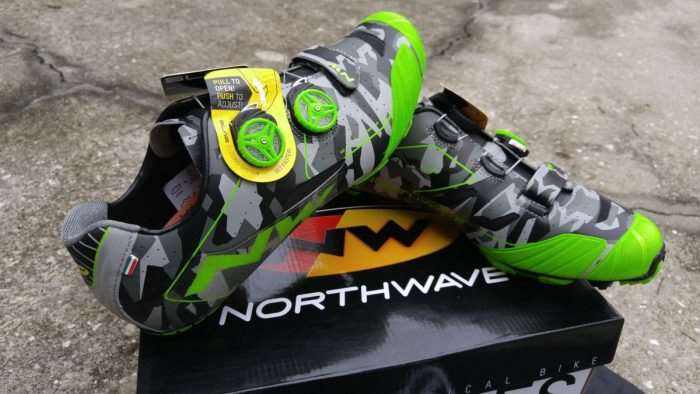 Founded by Gianni Piva in Montebelluna, Italy in the early 1980's, Northwave began operations as a shoe manufacturer, producing shoes for other companies. During the late 1980's, the sport of snowboarding was in its formative years, but Gianni Piva saw an opportunity and began manufacturing snowboarding boots, again for other companies. After a period of market research and product design, he began developing his own line of boots.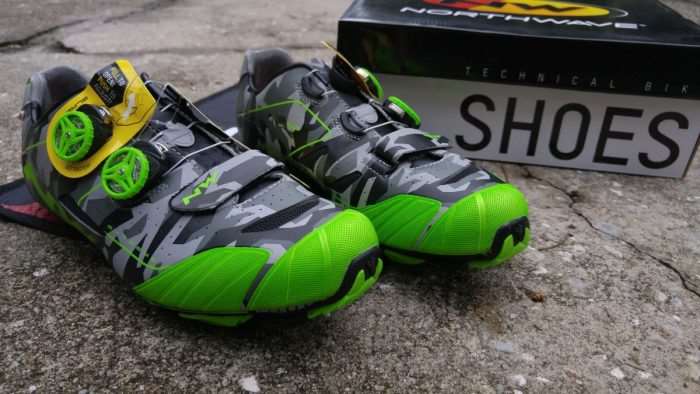 In 1991, Piva purchased the name Northwave, from a windsurfing company located in Hood River, Oregon, USA. Two years later, after considerable success in the action sports industry, Gianni Piva began producing cycling shoes under the Northwave brand.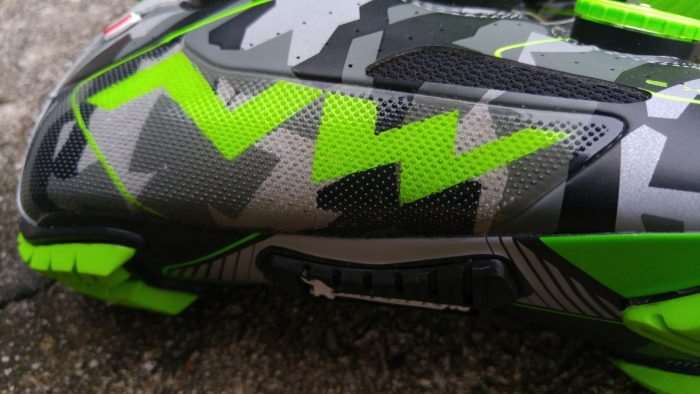 Northwave Extreme XC Gravel / Cyclocross / Mountain Bike Shoe Review
Northwave's Extreme XC shoe is extreme in that it is hard to miss. Available in three colors at the time of writing, two of those color options are made for the extrovert in everybody – fluoro yellow and camouflage black / grey with neon green accents. Or if you prefer a shoe that blends in a little more, Northwave also offer the Extreme XC shoes in a black finish. Normally, I would eschew an item treated to a camouflage livery, but these shoes look absolutely amazing, more so in person. So amazing in fact, I broke my 20+ year habit of wearing only short, ankle length socks, in favor of longer socks, just to compliment these shoes!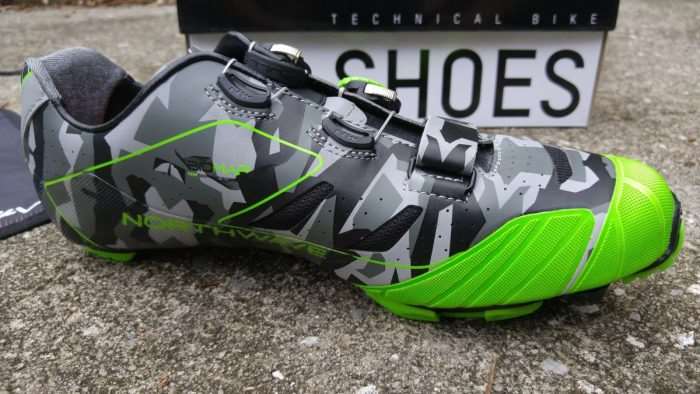 Looks aside, the Northwave Extreme XC shoes are extremely good in that they feature a lot of modern technology, including design and material input from world famous tyre company, Michelin.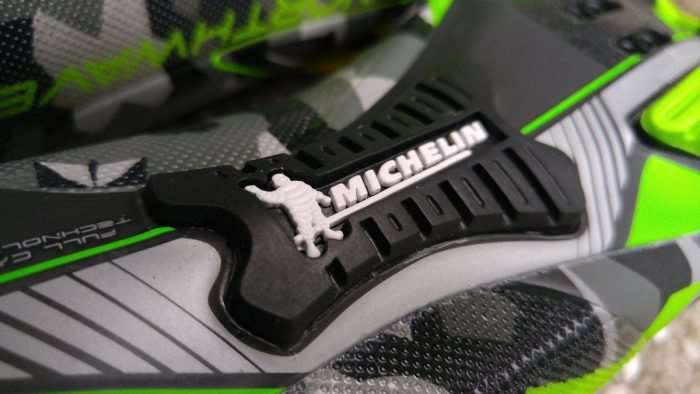 Michelin provides traction to the shoe in the form of minimalist rubber tread lugs, which feature a dual-layer compound, optimized for low weight and excellent grip.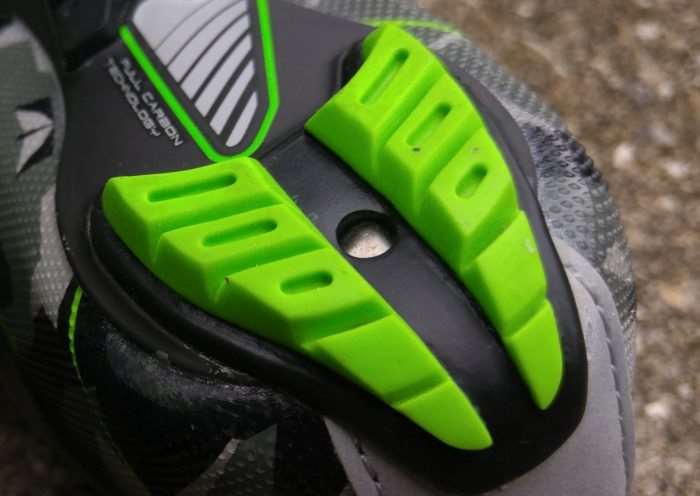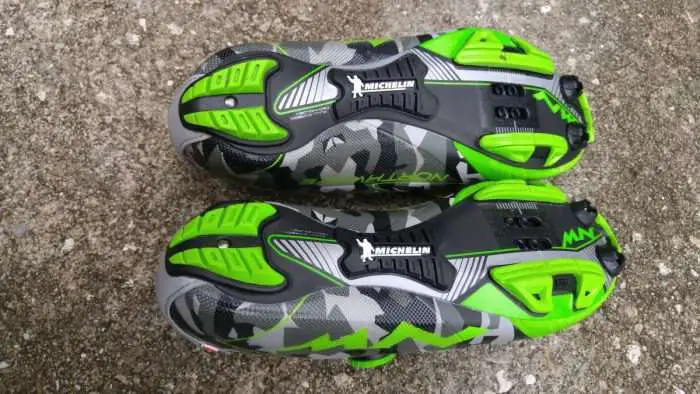 The "Hyperlight XC" sole is manufactured from 100% unidirectional carbon with a high stiffness rating for maximum power transfer.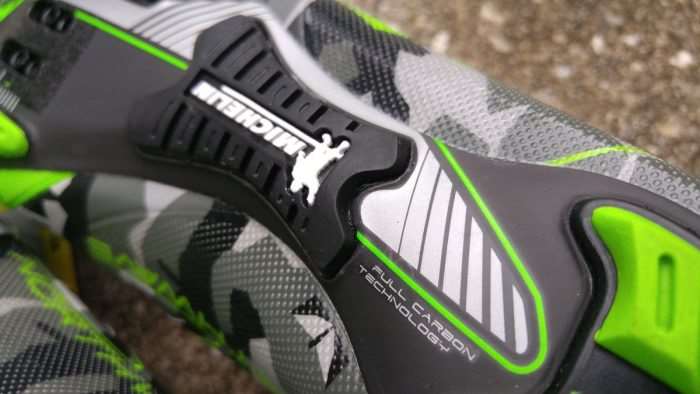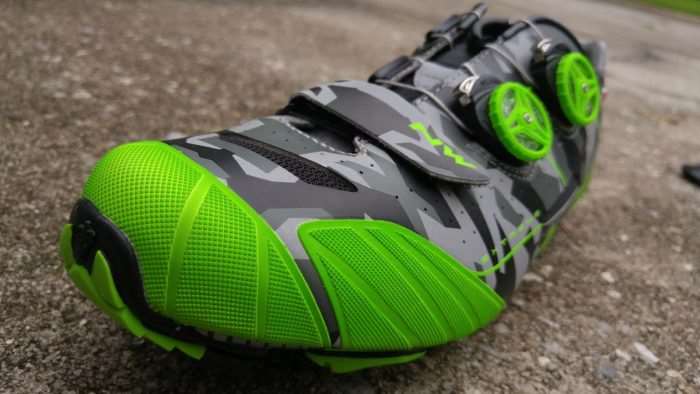 The shoe's armor – for lack of a better word – looks like it would do a stellar job of protecting a rider's foot in the event of a crash. Thankfully, I haven't tested this design feature of the shoe.
Additional features on the Northwave Extreme XC shoes include: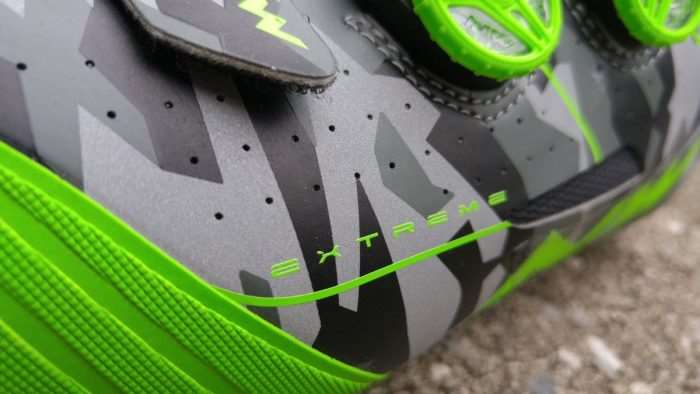 Micro-perforated "BioMap" unibody upper with thermowelded protection, designed to eliminate hotspots. Northwave claim their thermowelding process reduces overall shoe weight versus traditional glue or stitching.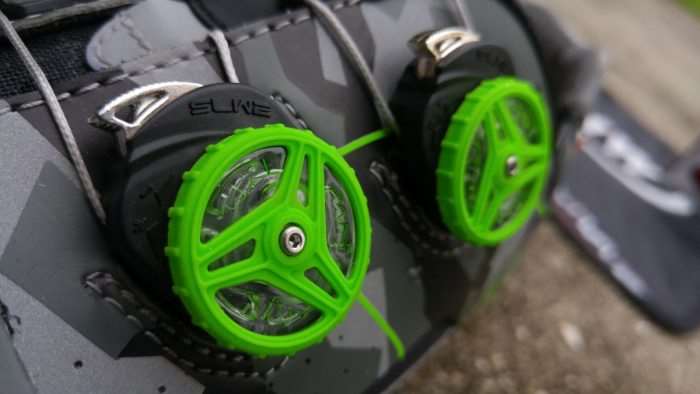 Two SLW2 dials (Speed Lace Winch), which Northwave claim is the only dial system with step-by-step adjustment and full release in a single button.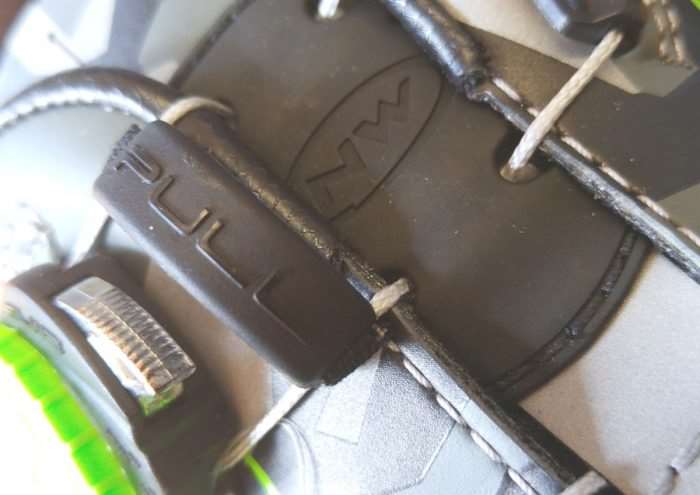 An extra strap for exceptional pressure distribution.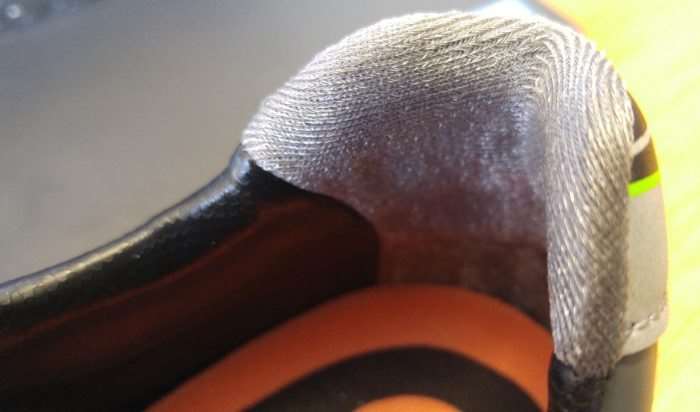 Integrated heel system containing directional fiber to prevent any slipping. In other words, a heel cup.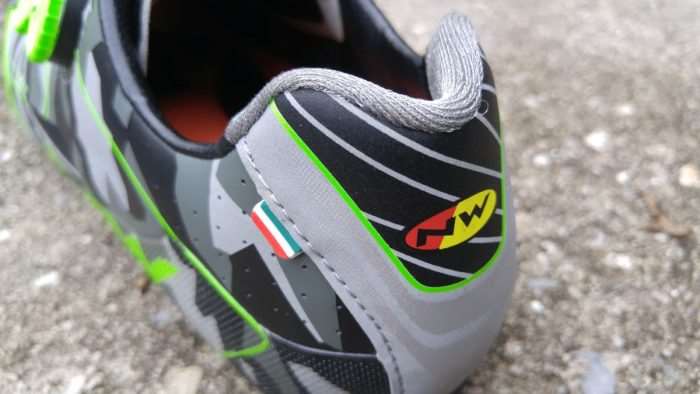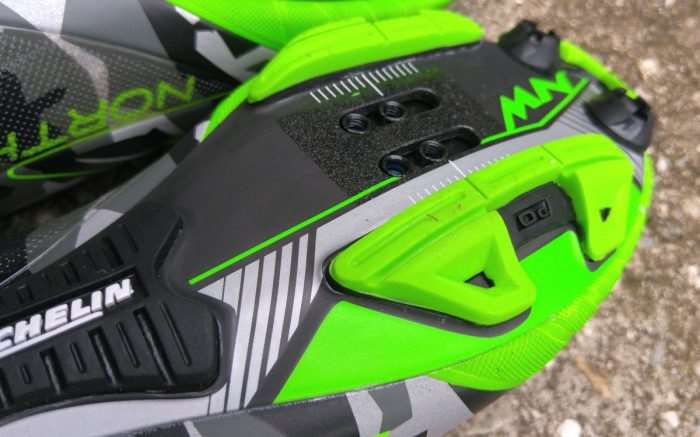 Two bolt cleat mounting with the option of two positions (standard on most shoes these days) and a handy built-in ruler for optimal cleat placement.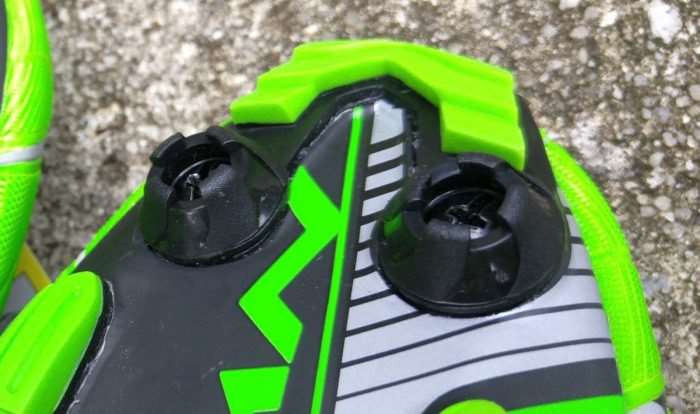 And for those who really need it, the option of toe spikes (not supplied with the shoes).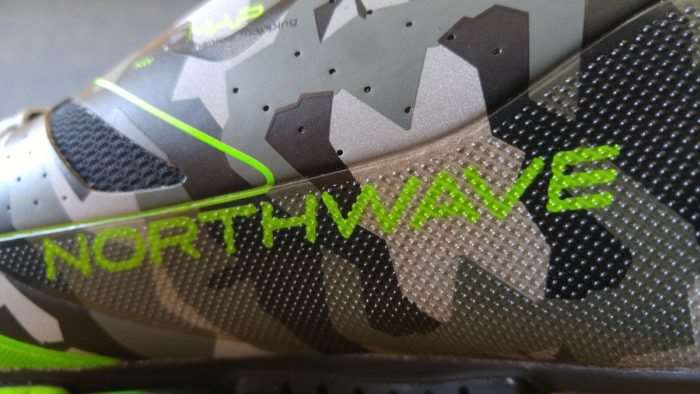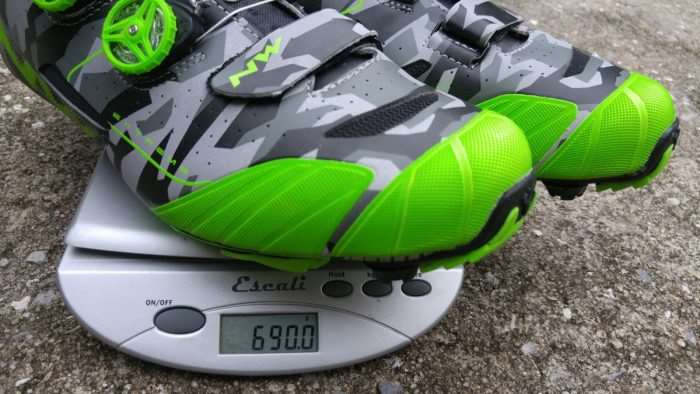 On the decently accurate Gravel Cyclist scale, the Northwave Extreme XC shoes in size 42.5 (Euro), weigh 690 grams. Considering the Extreme XC shoes are based on Northwave's Extreme road shoe but ruggedized, their weight is impressive.
For this review, I selected size 42.5 (Euro) regular fit. Northwave does not have a measurement system on their website, so I had to rely on some internet research to determine the accuracy of their sizing. This always makes me nervous, considering my sample shoes were flying in direct from Italy to Gravel Cyclist headquarters. This is one of those times where a local stocking bike shop would be handy. If possible, always visit your local bike shop to see, try and buy samples first hand.
Narrow and wide fit models are available, but only in black. Fortunately, the sizing of Northwave shoes is identical to Sidi, which is a shoe brand I have ridden extensively in the past.
Wearing and Riding the Northwave Extreme XC Shoes
High-end cycling shoes with stiff soles are the norm versus the exception these days, and the Northwave Extreme XC's are touted as leaning towards the upper end of stiffness. They certainly are stiff, but not to the point of being uncomfortable or unwalkable. That is important, considering the discipline of hike-a-bike is one that most gravel cyclist types have in their repertoire. To further test the Extreme XC's walk-a-bility and usability, I've worn them driving a manual transmission car post-ride, and to the grocery store.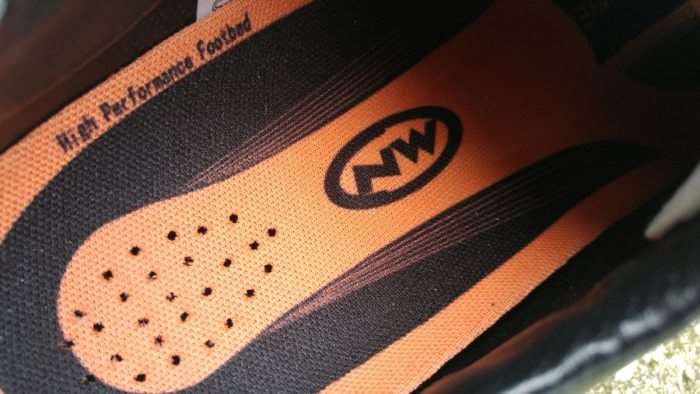 I wore them as my only shoe at a recent weekend of bike packing / slack packing. This wasn't by design, namely I forgot to pack my running / walking shoes. D'oh! By the time that weekend was over, my feet were not wrecked, nor were there any rub spots or blisters.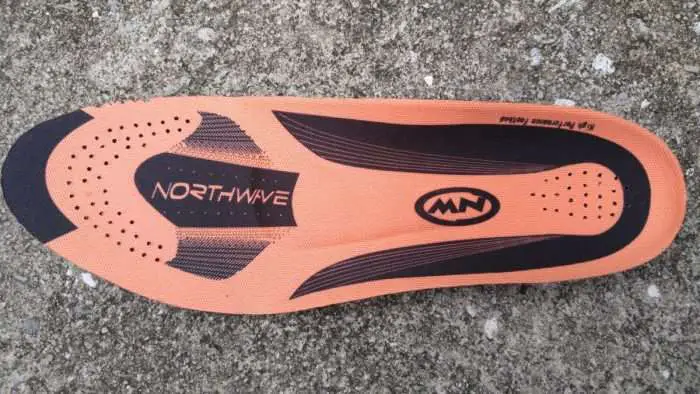 Pictured above is Northwave's insole (aka High-Performance Footbed) for the Extreme XC shoe. I have high arches and substituted them before my first ride with my preferred insole. With that said, the stock insoles may work just fine for you.
When I slid the Northwave's onto my feet for the first time, I was beyond stoked with their perfect fit. The soles may be stiff but Northwave's "no-slip heel" use directionally-oriented fibers that make it easy to slide one's foot inside, while negating the threat of heel slip. I've been riding these shoes for several months, and not once has a wiggling heel entered my mind.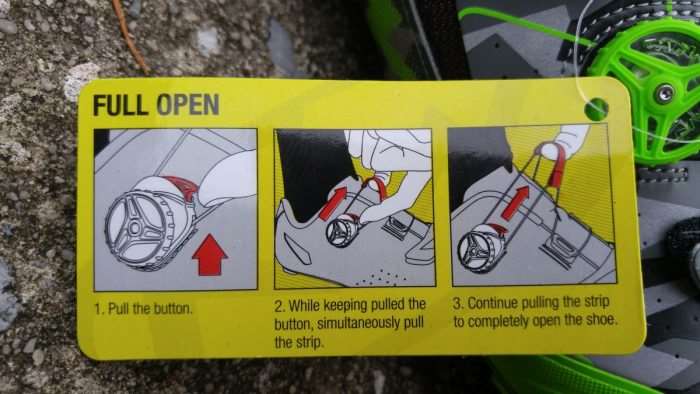 The Extreme XC's closure system, SLW2 (Speed Lace Winch) is very simple to operate, as illustrated by the manufacturer's diagram pictured above.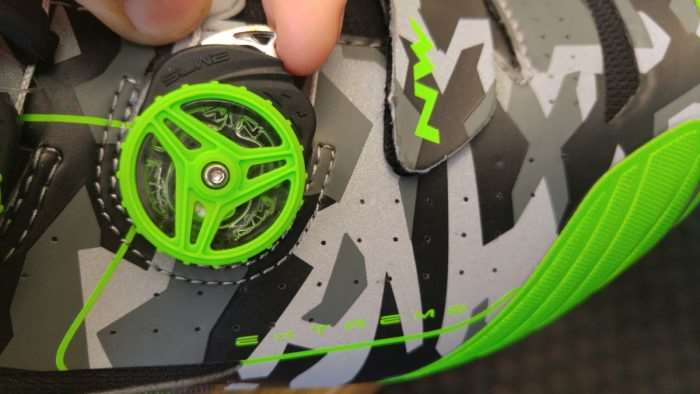 Pull up on the button and the SLW2 dial will release as much cable as you need. To really open up the shoe, you'll need to use the PULL strap pictured further up, but I only used that functionality whilst taking the shoes off post-ride.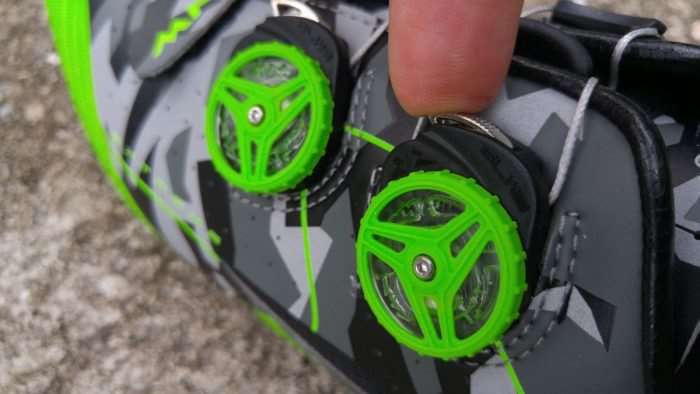 Push down to release a little bit of cable at a time, even while riding. Northwave calls their step-by-step release process, "micrometric".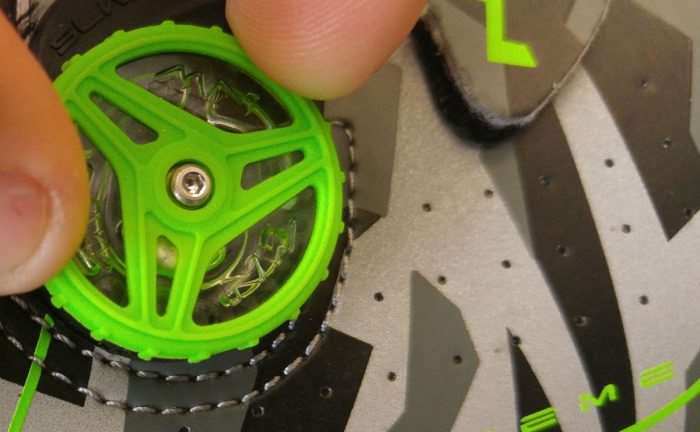 As with every other dial system on the market, turn to tighten. The dials are a good size and easy to get a hold of, even with sweaty or grimy fingers.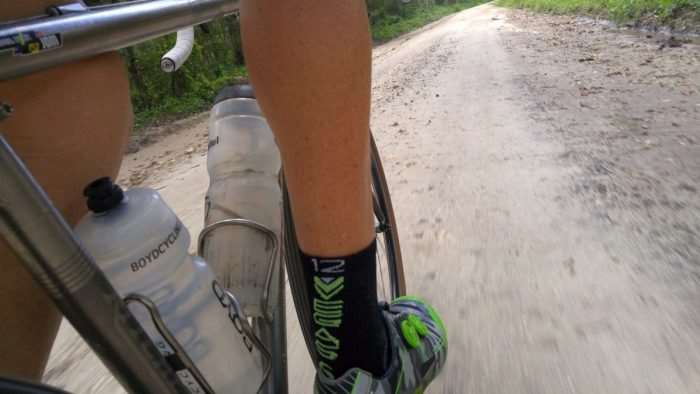 The stiffness of the Northwave sole can be felt riding, with efficient power transfer to the pedals. But, like this shoe's relative walk-a-bility, their stiffness is not to the point of being uncomfortable. You won't feel any flex in the sole or above the pedal, and I believe Northwave has the Extreme XC's stiffness dialed in perfectly.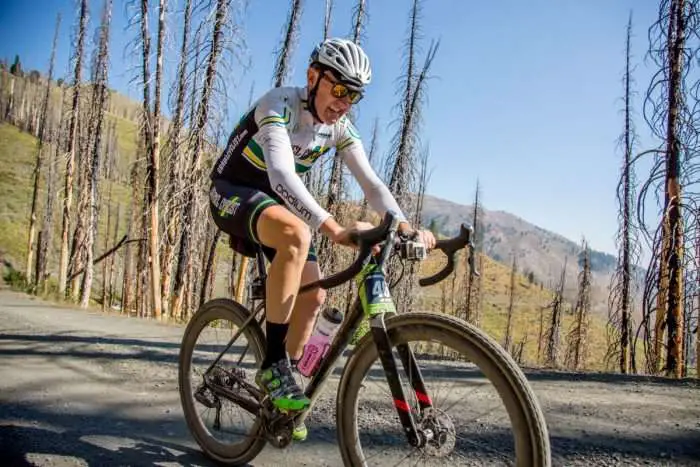 I'm not the sort of reviewer who rides product around a few local roads or parking lot and calls it a review. The Northwave Extreme XC's have been adorning my feet for several months, and that includes the 2017 Queen's Stage Race, part of Rebecca's Private Idaho and the Red Clay Ramble in Georgia.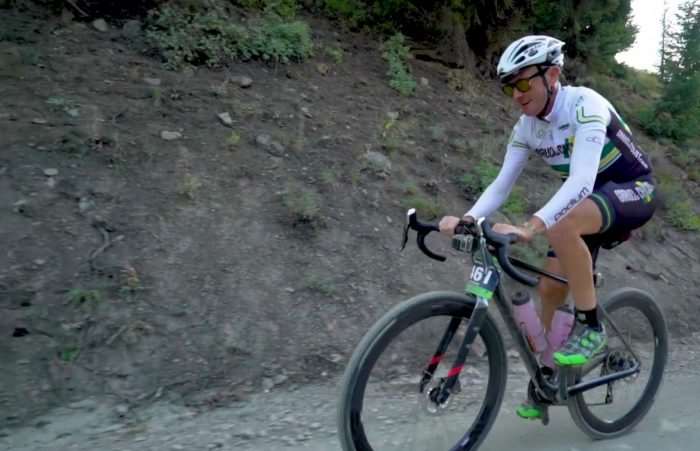 The last thing on my mind during a race is shoes. I put them on, and I forget about them. This is how every shoe should be. It should fit like a glove and have enough stiffness in the sole to transfer energy to the pedals and drivetrain efficiently, but without killing your feet in the process.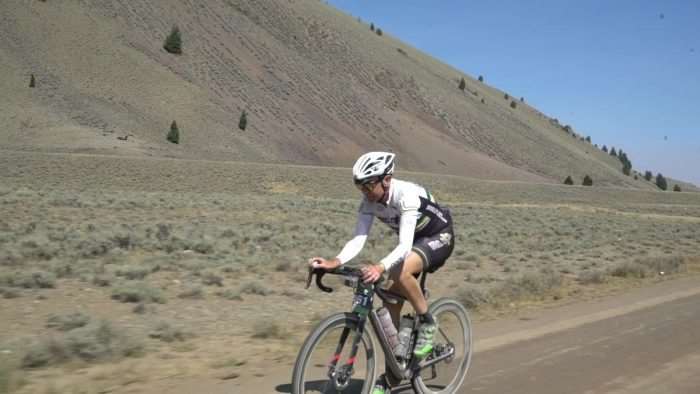 The Northwave Extreme XC's perform admirably in the areas of looks, stiffness and comfort, but how do they hold up over time?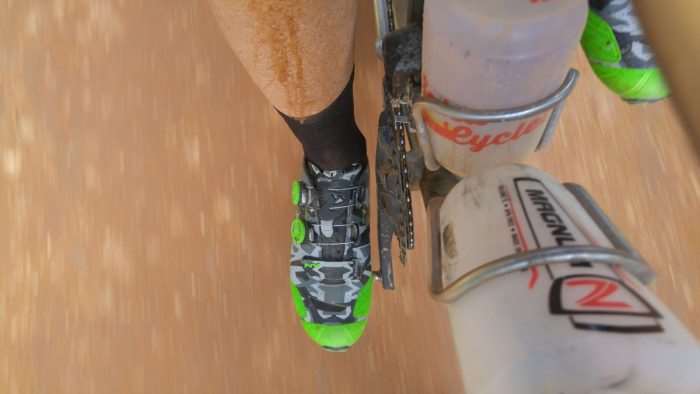 During four to five months of no-nonsense use, barring some ingrained dirt and grime, the Extreme XC's are as good as the day I received them. They have survived several rain storms, water immersions and liberal coatings of red clay from the roads of Georgia, USA.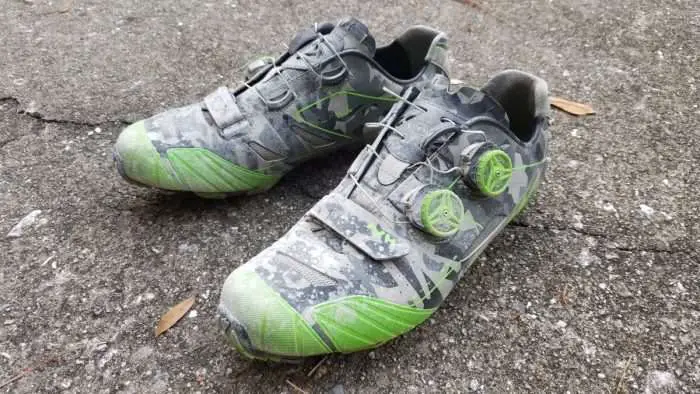 A gentle wipe-off with a moist cloth will clean them up nicely, and return them to looking fabulous.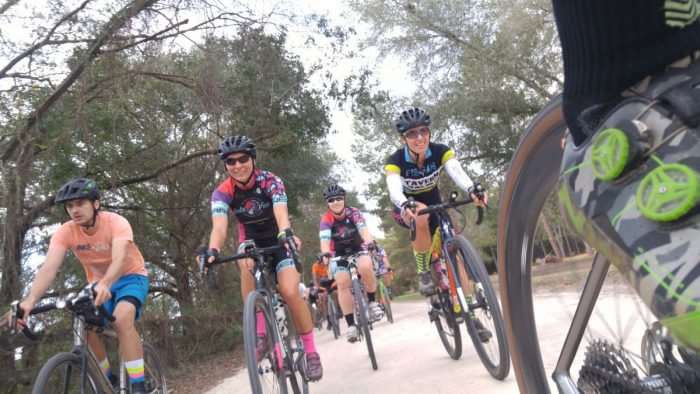 My one point of concern long-term with the Xtreme XC shoes is the longevity of their non-replaceable lugs. Granted, this isn't cyclocross where dismounting and running / walking one's bike is a guarantee at every race, but it is a consideration.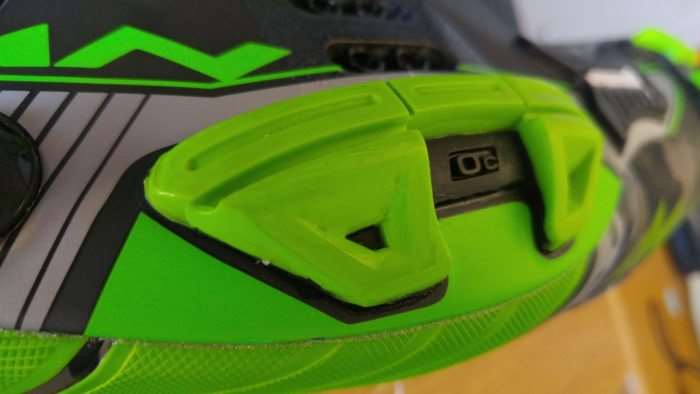 Thus far though, and I have spent a good amount of time walking about in these shoes, there is almost no wear to be seen.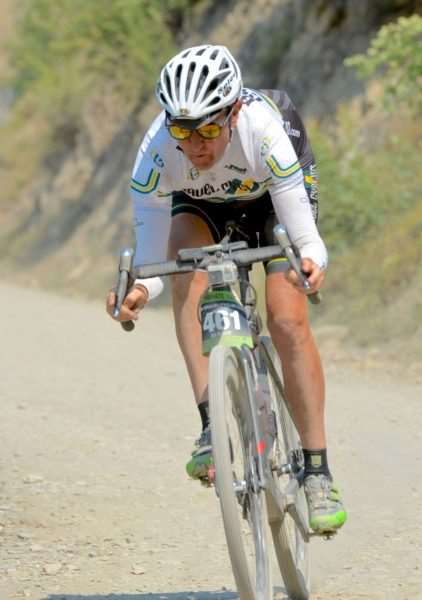 Effective immediately, Northwave's Extreme XC is my go-to shoe for gravel riding and racing. Northwave isn't paying me to say this. Considering the amount of riding and racing on gravel roads that I do, I would say that is a pretty solid endorsement of Northwave's product. I absolutely LOVE these shoes.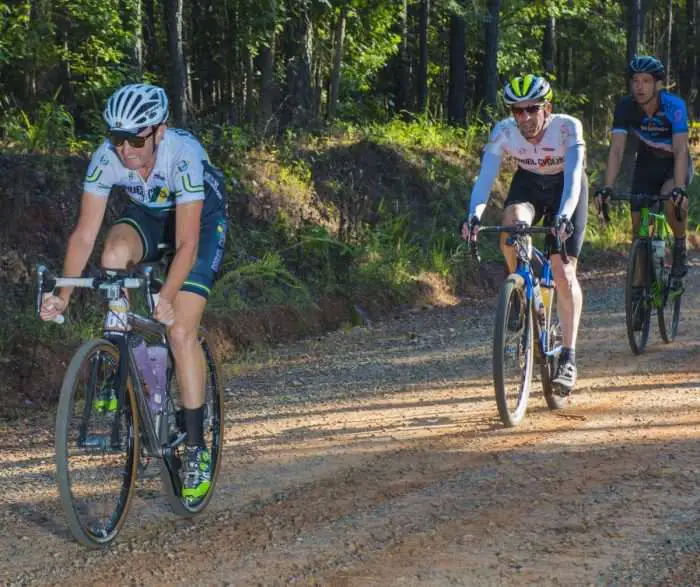 Priced anywhere from $US 275.00 to $US 350.00, the Northwave Extreme XC shoes are not a cheap purchase, but pricing is in line with similar offerings from other manufacturers. Added to this is the Extreme XC's versatility – you can ride road, gravel, cyclocross or MTB with this one pair of shoes.