"Vittoria has developed a new model of cycling shoe, entirely handcrafted in Italy, with great performance on both asphalt and off-road: Tierra, the new Gravel bike shoe." – Vittoria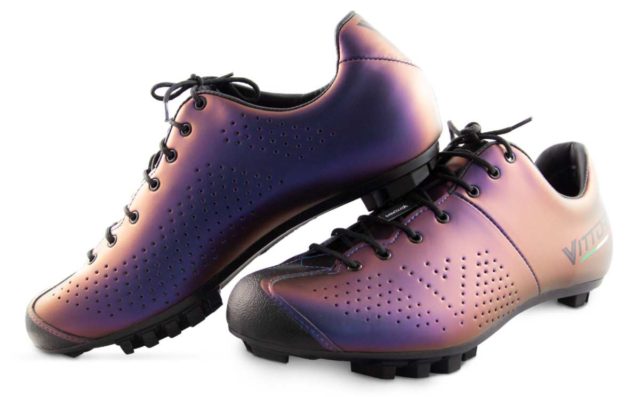 "The microfibre upper have the traditional lace-up closure to give the shoe a classic look as well as delivering incredible fit throughout the foot. The laces are spaced strategically so the tension force is evenly distributed across the foot. "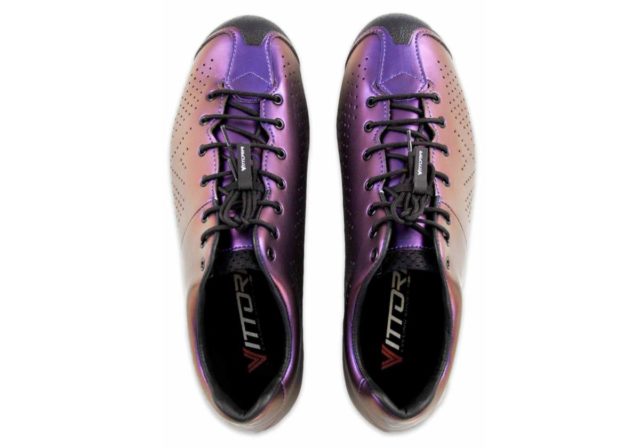 "The microfibre upper have the traditional lace-up closure to give the shoe a classic look as well as delivering incredible fit throughout the foot. The laces are spaced strategically so the tension force is evenly distributed across the foot."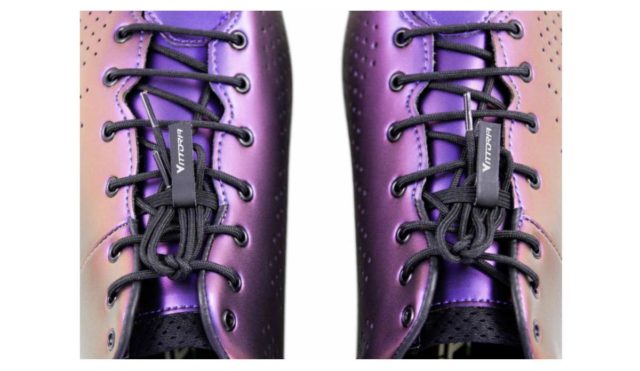 "A Vittoria classic value: respect for the tradition to create an innovative present."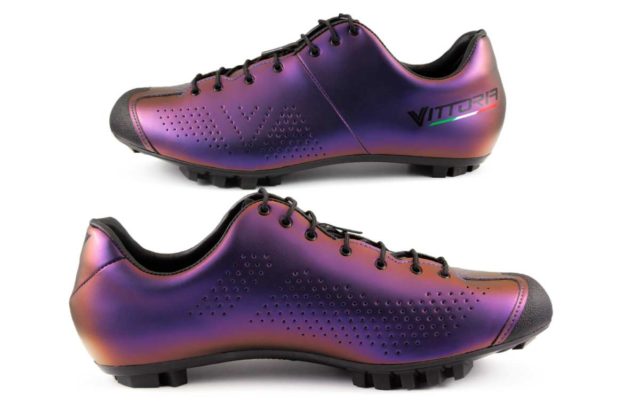 "The upper is made with a breathable and impermeable membrane for optimal ventilation to the foot and protection against water and mud."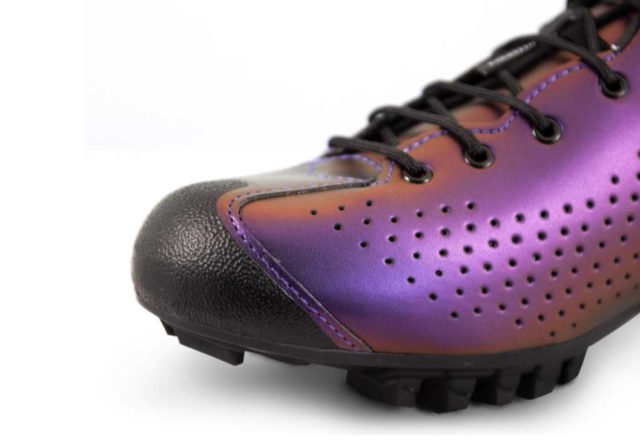 "Vulcanized rubber toecap gives additional protection to the shoe appropriate for the Gravel use."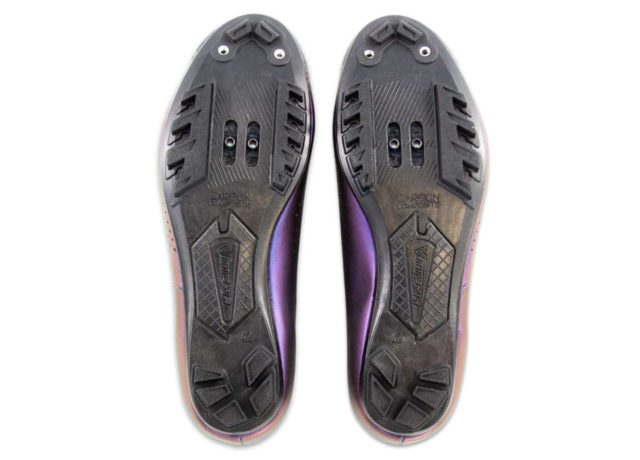 "Carbon Fiber Sole designed to be the most comfortable cycling shoe and to improve mud clearance. The design will give the shoes enough stiffness, incredible power transfer and a bit of flex to allow for a comfortable walk."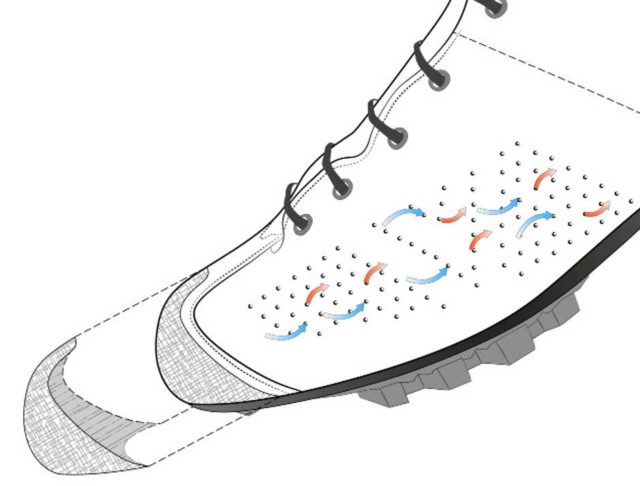 Technology
AIR SYSTEM CONCEPT Through laser micro drilling, airflow gets routed where it's needed maintaining the body temperature on optimal levels during each ride.
VULCANIZED RUBBER Vulcanized rubber toecap that makes the upper appropriate for the Gravel use, and at the same time, it is ultra-light for a shoe in its category.
Price – €189,00 or Approx. $US 212.00 at time of press release.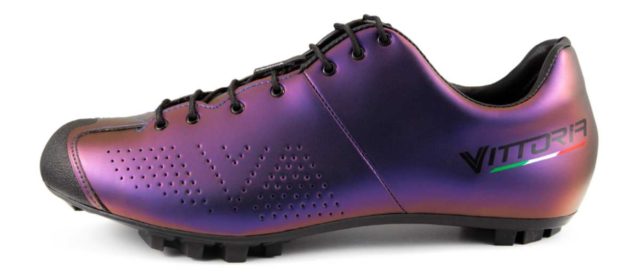 Features
UPPER: Lightweight Soft Touch technical and scratch-proof Microfibre with internal reinforcement. Breathable, impermeable membrane.
COLOUR: Photosensitive, according to light reflect a color range between purple, blue, grey and black.
CLOSURE: Classic Laces.
SOLE: XE.CARB® 10 – Carbon fiber. 2-bolt compatible cleats.
SIZES: EU 38 – 47 / EU 381⁄2 – 451⁄2.
WEIGHT: 281g (size EU 42)