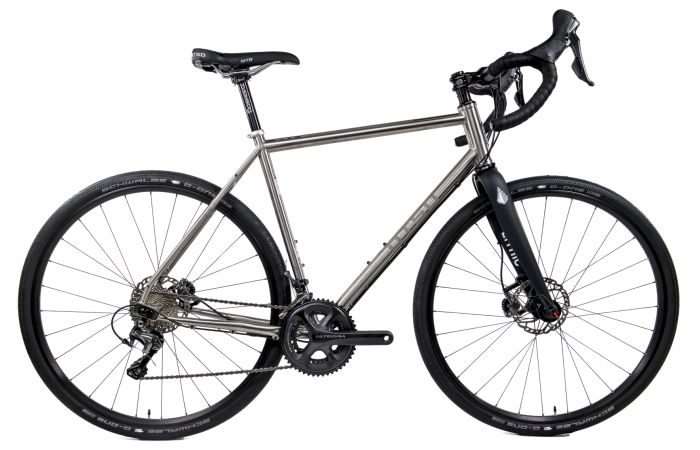 Otso Cycles, maker of versatile performance bikes Voytek and Warakin, is adding component brand Lithic to its line, to create components venturing further into niche designs.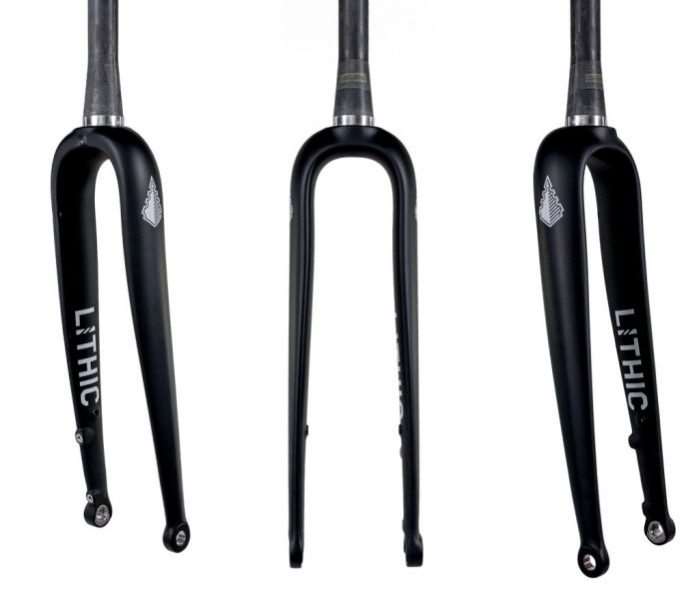 "We launched the Warakin last fall using an excellent full carbon fork, but it didn't have the tire clearance we wanted." Chris Fisher, Head of Operations for Otso. "We had been working on our own fork for almost 2 years, we now have it ready and shipping on the Warakin, so we can fully accommodate up to 54mm tires"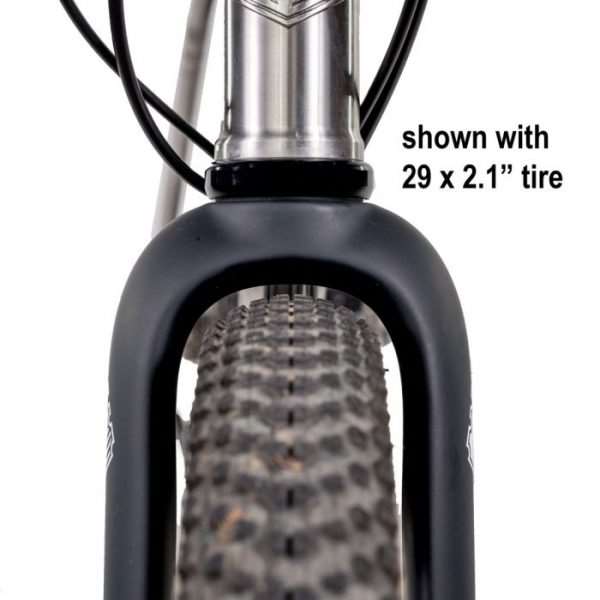 Lithic is a project of Otso, with the aim of bringing very specific components to market.  The new Hiili full carbon fiber fork joins the Corundrum drop handlebar and Beryl wheels in creating components that are more full featured than other components available to bike builders.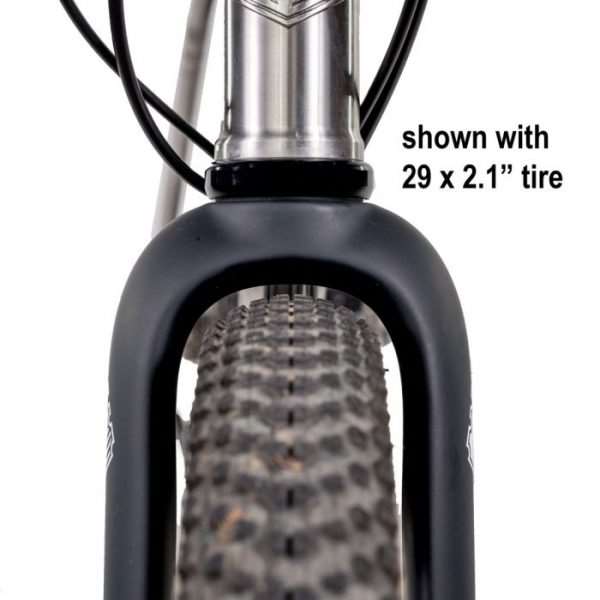 Specs on the Lithic Hiili:
512g uncut.
15mm through-axle.
Flat-mount disc brake.
Tapered steer tube, 1 1/8"-1 1/2".
Max Tire Clearance 29×2.1 (54-622).
400mm axle to crown length.
47mm offset.
Full hidden fender mounts.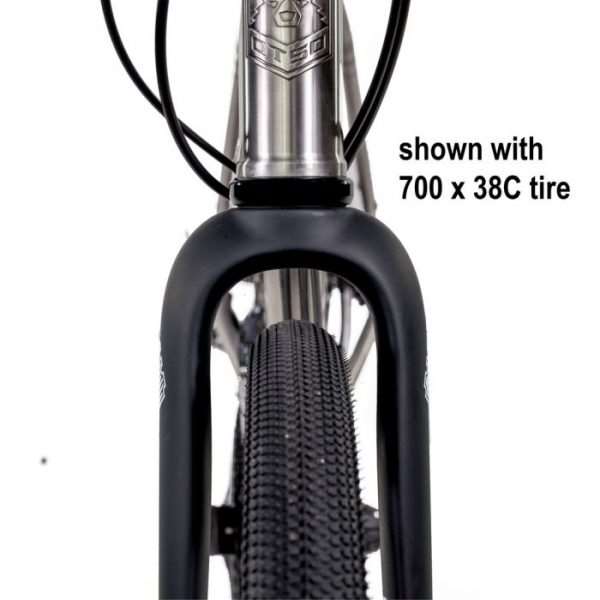 All Otso Warakin models are shipping with the Hiili fork, and current Warakin owners can upgrade to the Hiili fork for $200 by contacting Otso Cycles. Retail price for the Lithic Hiili fork is $490, and it is available now.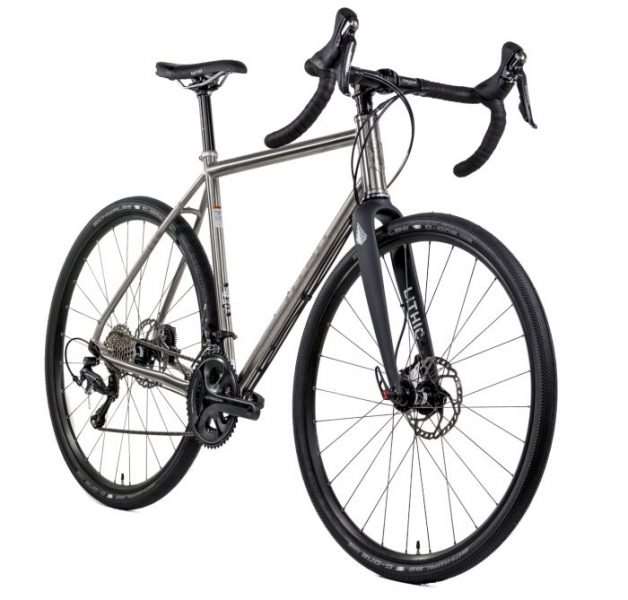 Otso has also added options to the Warakin for upgrades to the Lauf Grit and Fox 32 Step-Cast AX forks.  "Drop-bar bikes are getting more capable every day, and riders are taking them to rougher places, so short travel forks are starting to gain acceptance" said Fisher.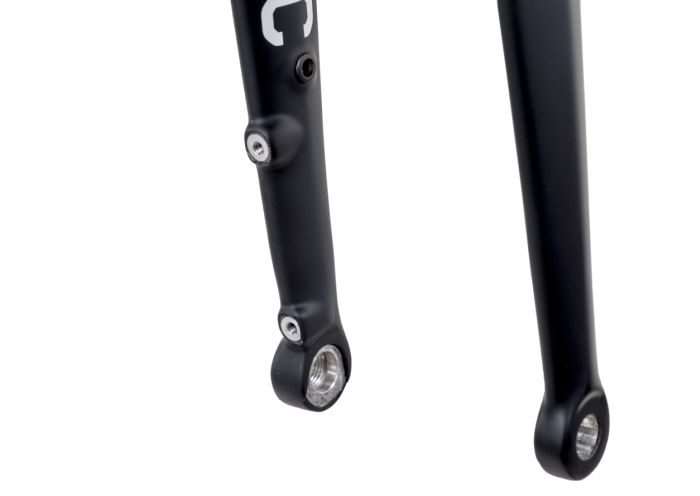 The sudden introduction of the Fox AX fork means that most gravel bikes are not designed to clear the wider fork crown.  Otso solved this with a 3D-printed bumper that doubles as a fork crown stop and a cable guide.  This bumper is included with Fox AX upgrades on the Warakin.  Warakin buyers can upgrade to the Lauf Grit for $350 or the Fox AX for $650
All Warakin models and upgrades are currently in stock and shipping now.
For more information, Otso Cycles can be contacted at [email protected] or 855-965-3284.