"Fix It Sticks, the industry innovator of bicycle tools has introduced The Blend. Combining the best aspects of our different versions, The Blend comes with one Original 4mm / 5mm Hex Stick (for weight savings) and one Replaceable Stick (for interchangeable bits / flexibility)." – Fix It Sticks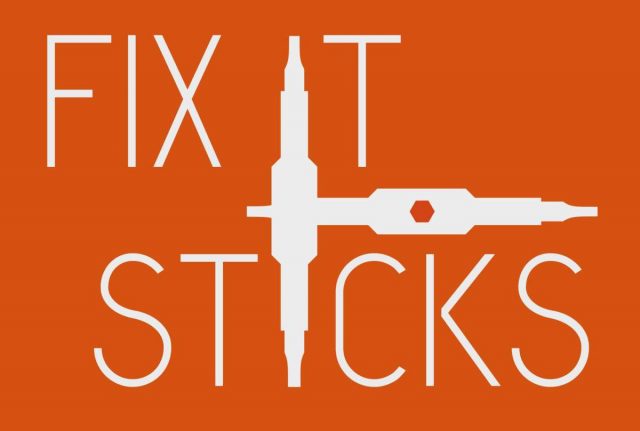 Replaceable bits in this set include:
2mm hex
2.5mm hex
3mm hex
6mm hex
8mm hex
T-25
Phillips #2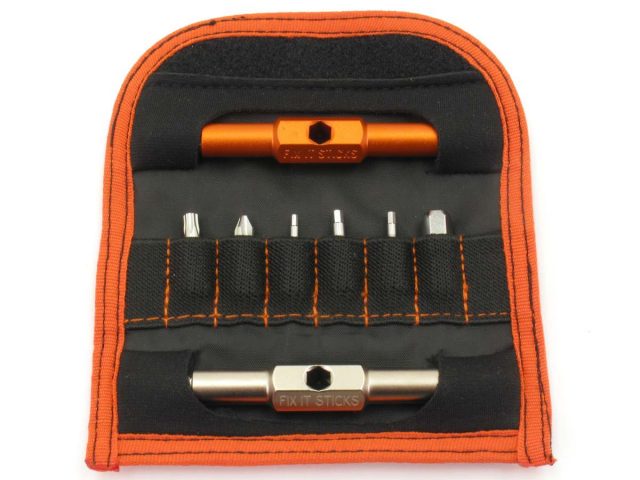 "Set also includes Carrying Case and Mounting Bracket (which mounts under any standard water bottle cage."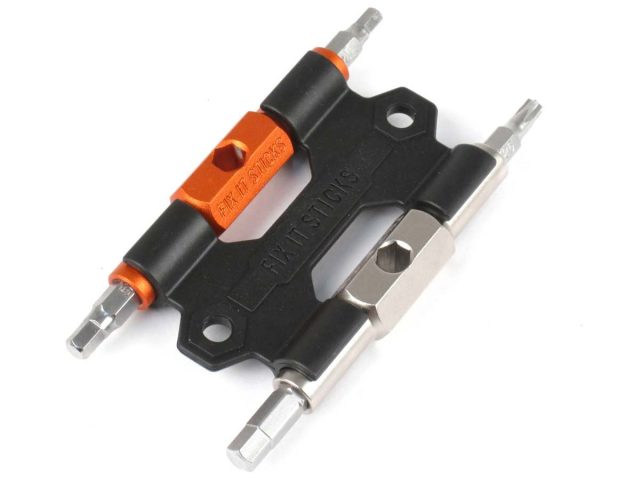 "The ultimate bicycle multi-tool. Extremely compact tools that combine to provide a satisfying T-shape for leverage. Take the shop tool experience with you on the road."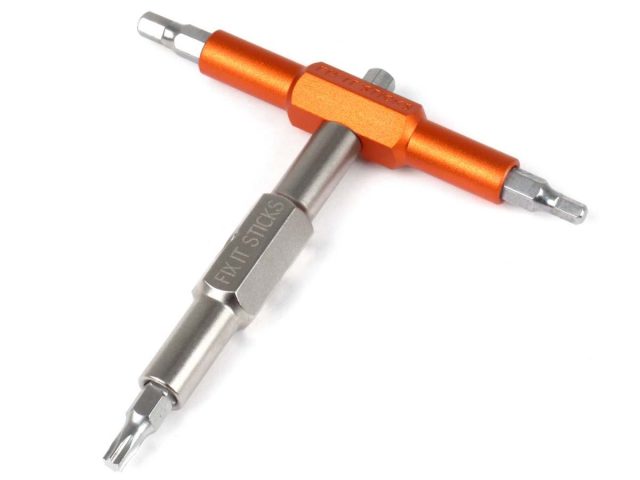 Compact
Durable
Accepts any standard 1/4″ bit
Be sure to check our review of the original Fix It Sticks with bicycle holder.