"Ben Farver of Argonaut began making steel frames in Portland OR in 2007. In 2011 Farver switched materials and started building custom carbon fiber frames made by hand in the USA. Argonaut controls every step of the process making the tooling, as well as the frame parts themselves in the USA. Argonaut has won several Best Lay Up awards as well as Best In Show at NAHBS 2014, (North American Hand Built Bicycle Show) becoming the first carbon builder to receive this prestigious award. Relocating to Bend, Oregon, Argonaut continues to grow and innovate." – Argonaut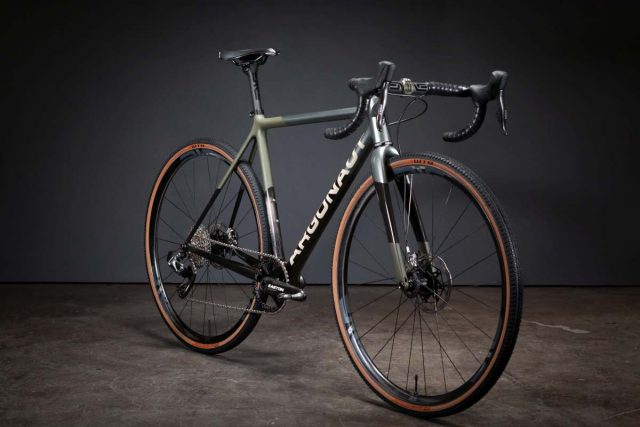 "With a total weight of 16 lbs., rider-specific geometry and rider-specific layup pattern, the Argonaut GR2 is the perfect tool for a weekday hammerfest or a brutal 8-hour gravel race."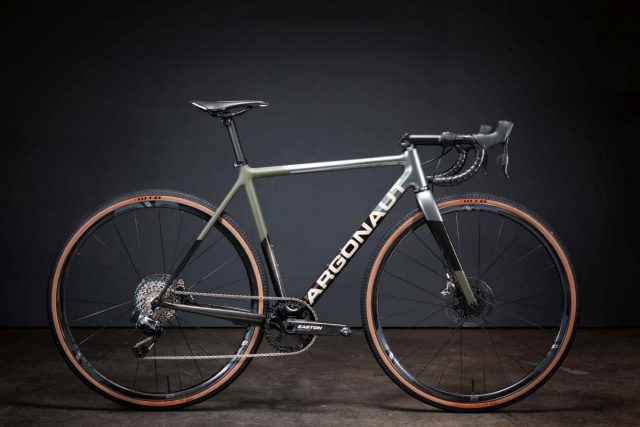 "The GR2 inherits the award-winning performance that distinguishes every Argonaut. The original Gravel Racer debuted in 2015, receiving "Best In Show" at that year's North American Handmade Bicycle Show. Designed for speed in a wide variety of road surfaces and conditions, it represented the state of the art in gravel geometry and tech. Since then, Argonaut has intentionally sat on the sidelines of the gravel scene as things have changed, watching and planning how to make the next best gravel bike."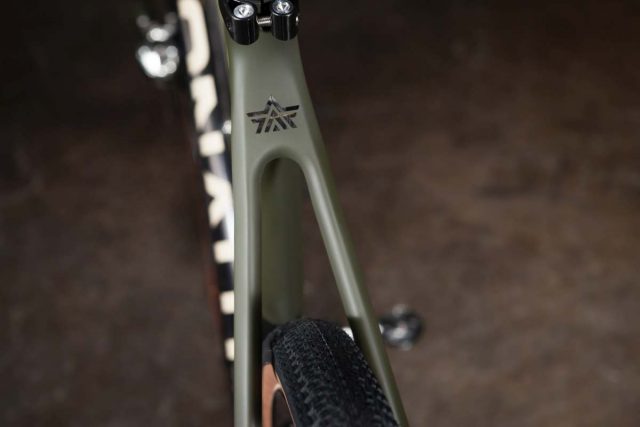 "Gravel expectations have evolved, and the GR2 is built to excel in modern race conditions. Most importantly, Argonaut believes their bikes should jump when you step on the gas, and the GR2 is no exception; but geometry is only part of their special blend."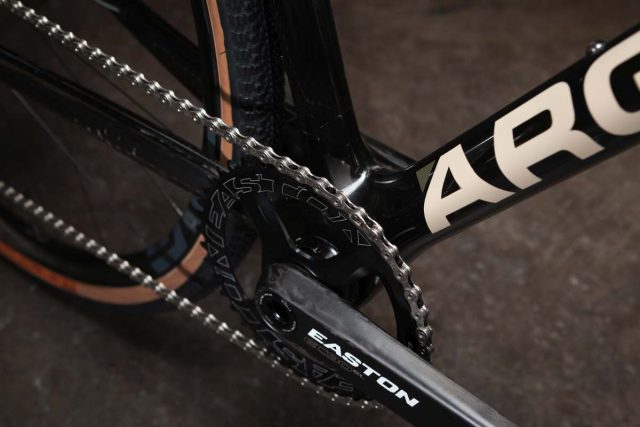 "Argonaut's ability to make completely rider-customized carbon fiber layups is unique, and when combined with full-custom geometry it creates the truly transcendent ride characteristic of every Argonaut. Lively and precise, the GR2 will win praise as effortlessly as it wins races."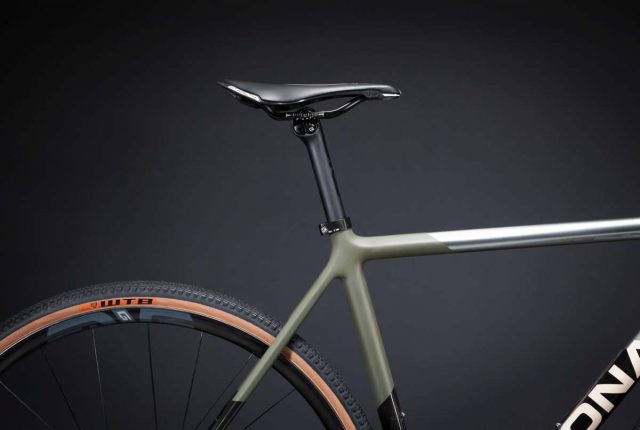 Frame Specs:
Full carbon bladder molded frame construction
Rider-specific layup pattern
142 x 12 rear spacing
Speed Release front and rear thru-axle
ENVE GRD Fork
Chris King i8 Headset
Chris King T47 bottom bracket
Clearance for 700x38c tire.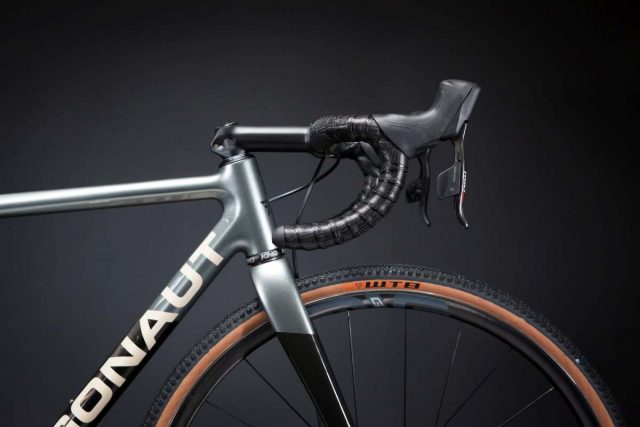 Pricing and Specification:
Starting at $6500 for the frameset
As pictured: 16lbs / $12,999
The wheels on this example are ENVE'S G23 carbon disc brake wheelset. Be sure to check out our comprehensive video review of these wheels!
Argonaut GR2 Gravel Racer in Action